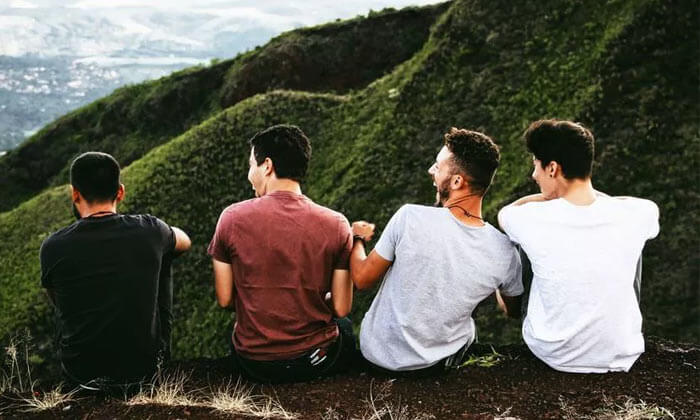 Living in a different country doesn't always lead to homesickness if people in the area of your relocation are friendly. There are some nations in the world where it is easy to befriend with locals, learn their culture, integrate with the community and fit into the new environment. To determine the friendliest nations in the world, you can checkout different categories that include ability to befriend with new people, success in allowing them to learn local language, capacity for mixing into their community and ease to fit into the new culture. All of this play important role in creating a new support structure and make their environment friendly for living. Here below is the list of the friendliest countries in the world.
1. Australia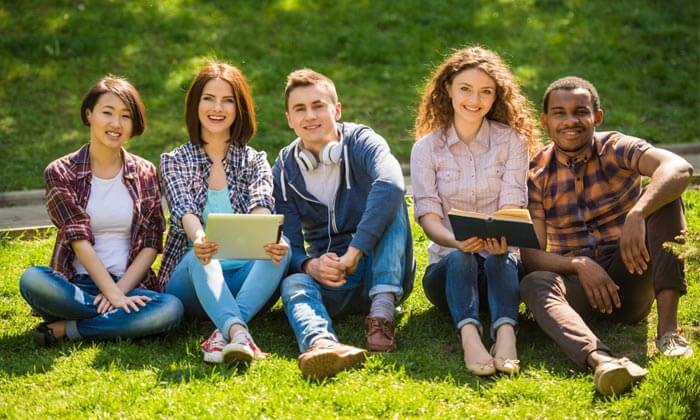 Australia offers something that one may cherish all through his life. Their laidback way of life with bigger family time spent outside and giving more of a focus on things to do outside are just awesome. Even being at a distance from home, you won't miss it while being in this nation.
2. New Zealand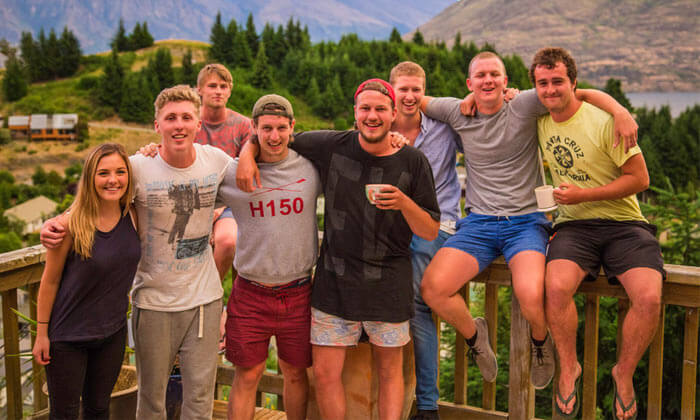 Everything from a citizen of New Zealand is delivered with smile. Jokes are meant to have fun between friends. People are so nice that you keep yourself wandering around the country thinking, "Why can't be your countrymen be like this?" People in New Zealand are genuine and welcoming. They completely lack in pessimism and allow its visitors having a travel experience that is lasting and beautiful.
3. South Africa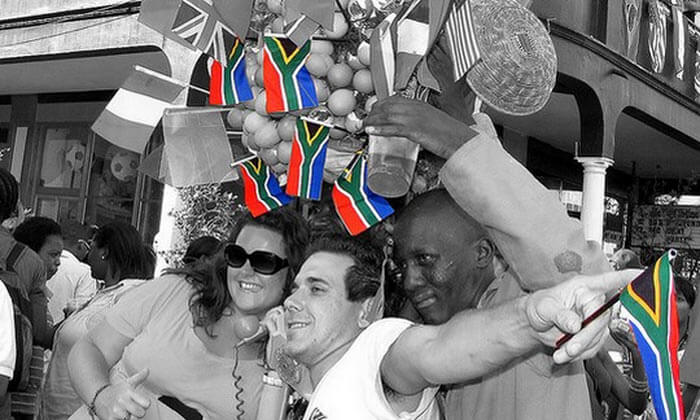 South African city Cape Town is the most popular among the European tourists due to its friendly atmosphere. In fact not only Cape Town, entire South Africa is home of people that form a liberal society and make living there easy and convenient. Also being home to best restaurants and surrounded new-world vineyards, the place turns to be one of the friendliest countries of the world.
4. Canada
This North American country is known for its amiable people and cheerful atmosphere. Canada is certainly a country with friendliest people in the world. Canadians are supposed to be the most polite people on earth, who witnessed very little war. Being proud of their sociability, they always strive for the best.
5. Thailand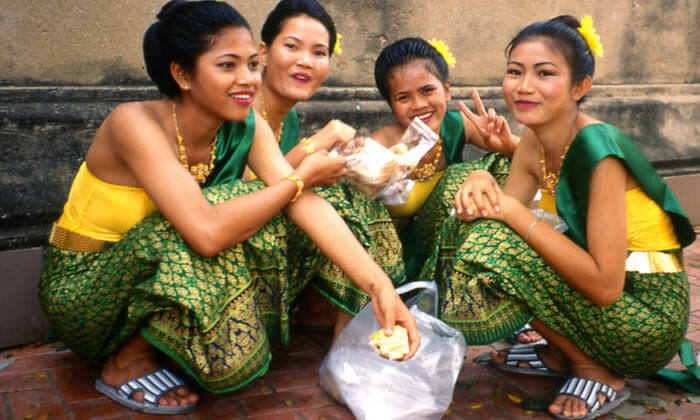 Often referred as the "land of smiles," Thailand is a destination of really amiable people. On the whole, the country is really friendly, especially if you get outside the major tourist destinations like Phuket and Bangkok. Visitors are treated nicely all over the land and locals always try to be polite in being supportive.
6. Scotland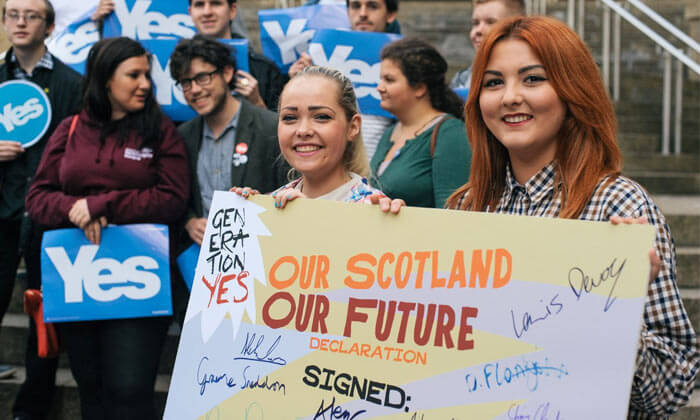 Scotland is voted as one of the friendliest countries in the world by an online magazine. It is the only European country to get space in this list. The reason behind this position is its cool atmosphere and the accent that regularly make it voted as the most calming and friendly nations of the world. Other things that play important role in this are the fine whisky and amazing scenery. The Scottish love joking around and rarely make issues of things. They are phenomenally funny and can't resist telling big stories. No wonder they are so much fun to be with!
7. Ireland
Being one among the most beautiful countries of the world, Ireland is also known for its fun-loving and generous people who welcome its guests like they were long lost friends. You will come across plenty of sweet teasing acts and cute jokes. The Emerald Isle is a place in the country where you often end up making at least a new friend. Hospitality of the Irish is incomparable and their smile is really contagious. Be sure to enjoy the island's spectacular sights from Giant's Causeway in Northern Ireland to the breath-taking Ring of Kerry in the southwest, but whatever you do, take time to get to know the people.
8. Fiji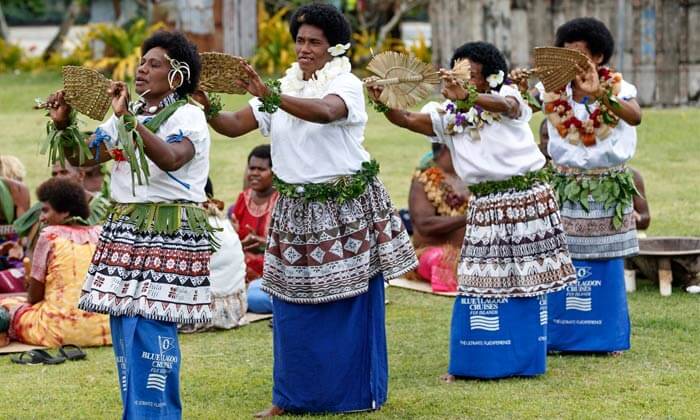 Fijians are supposed to one of the friendliest people on earth. Despite being poor, they are genuinely good in behaviour and big at heart. They accept the fact that they are rich in life and have many things to smile about. Living amidst the lush isles, turquoise water, treasure-filled marine life, vibrant reefs and delicious cuisine, they love to share things and welcome everyone with open arms. Travelers are always advised by them to explore the best of the islands and have a superb time.
9. Laos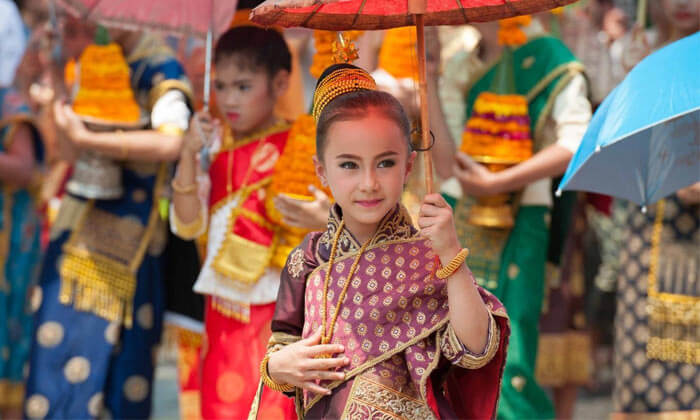 Travelers often point out that Laos is one of the friendliest countries in the world. Sociability seems to be a way of life in this country. They rarely raise their voice, and everyone appear to be positive, despite tragic history of the country. People generously welcome the guests like an old friend and walk that extra mile to help them. Sunset at Mekong River is an amazing experience where you can come across a number of friendly amiable locals.
10. Philippines
Comprised of about 7,000 beautiful islands, Philippines is home to an array of culturally rich experiences but various recreational activities as well. Apart from these, people in Philippines are also amazing. Their genuine behavior and warmth are going to make you feel stay for longer time in this country. If you love to meet people and enjoy the local hospitality, then you should definitely visit these destinations. So, book international flights for any of these countries and plan your journey accordingly.