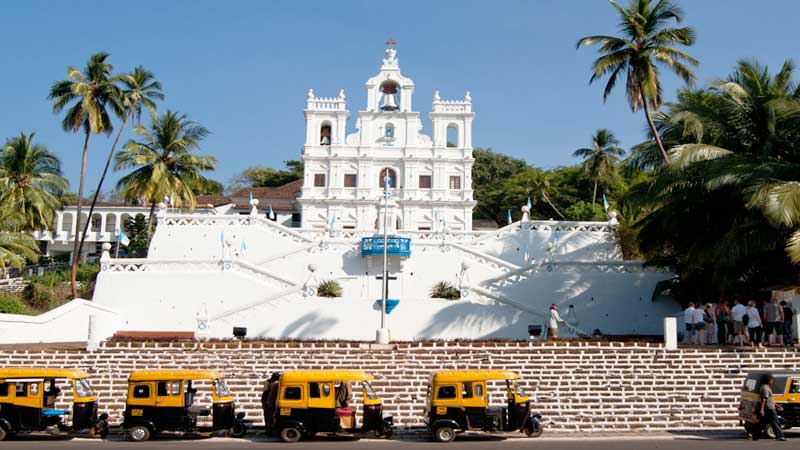 Image: Source
Goa not only attracts the visitors for its fun-loving atmosphere, but it is also thronged by visitors who are interested to know its history and love to explore its rich heritage. The popular churches of Goa are must-visit sites for every tourist. Some tourists visit such religious places for spirituality while others just love to explore such sites. Well, whatever the reason is, you must visit top 5 churches in Goa while spending your vacation in this party land.
Basilica of Bom Jesus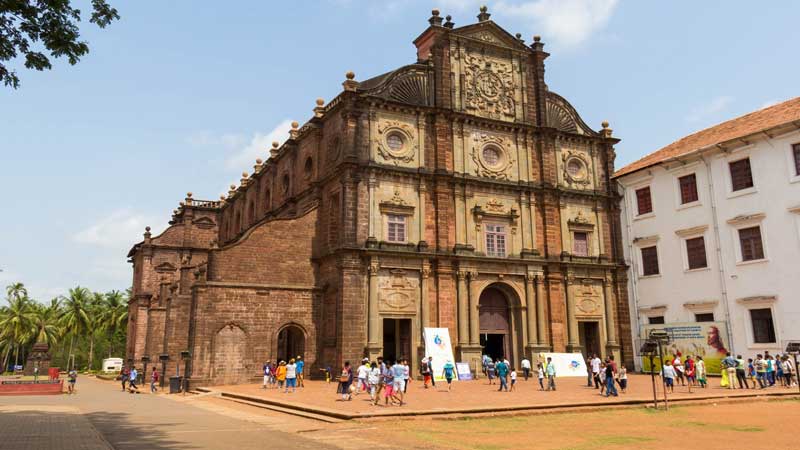 Image: Source
Basilica of Bom Jesus is the most ancient churches in Goa that is mostly visited by the tourists. Constructed late back in 15th century, the church has been crafted with precious stones and surreal works of impressionist painter. It consists of the remains of St. Francis Xavierthat defines the finest Baroque architecture. Snuggled in old Goa, this spiritual place carries a coffin that is in display for tourists. A major crowd comes to visit this glorious church. You must not miss a visit to this grand church.
Location: Old Goa Rd, Bainguinim
Timings: 9:00 AM to 6:30 PM (Mon-Sat) & 10:30 t0 6:30 PM (Sunday)
Se cathedral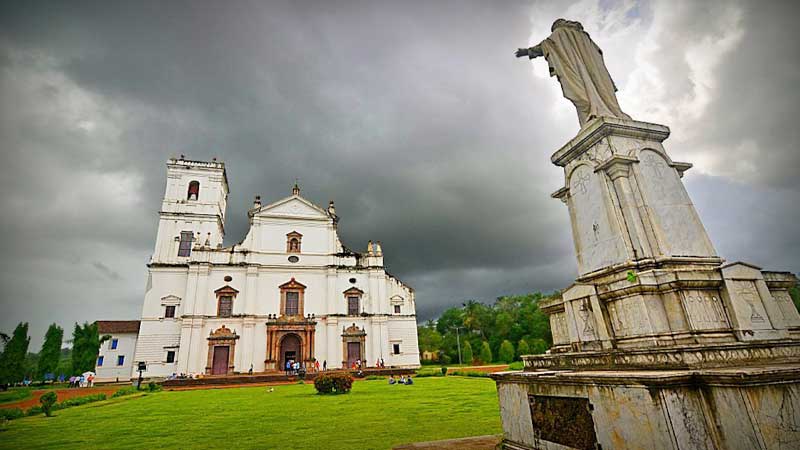 Image: Source
Se Cathedral is the largest church in Goa. The grandeur of church is unique that makes it look beautiful. The church was constructed by the Roman Catholics under the Portuguese rule. It is a religious place that is dedicated to St. Catherine and features the Great Golden Bell. Photography is allowed in this UNESCO World Heritage site therefore; don't forget to capture great moments.
Location: Velha, Goa
Timings: 7:30 AM to 6:00 PM (Open all days)
Church of Our Lady of the Mount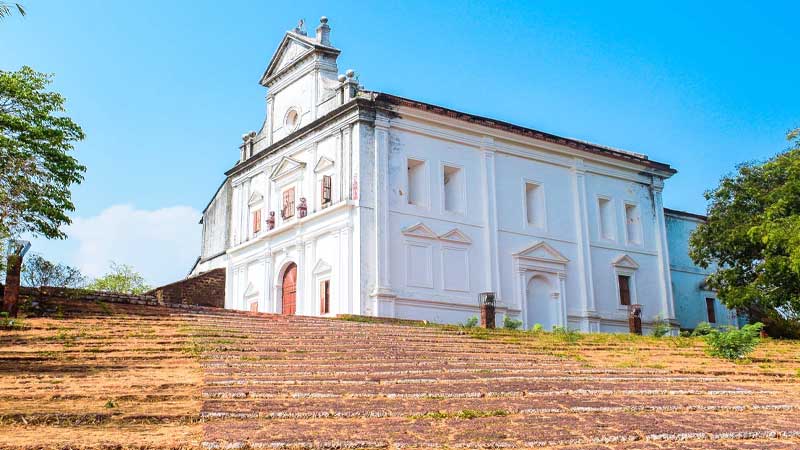 Image: Source
It is one of the most beautiful, old and famous churches in Goa. One can get highly impressed by its interior, as it is crafted in an elegant manner. Right beside Se Cathedral, the church offers outstanding views of Mondovi River. This one of the must-visit churches in Goa is thronged by devotees on the day of the feast. It is also one of the best tourist destinations in the city.
Location: Ella, Goa
Timings: 9:00 AM to 7:00 PM (Mon-Sat), Sunday: 9:00 AM to 12:00 PM
Church of St. Cajetan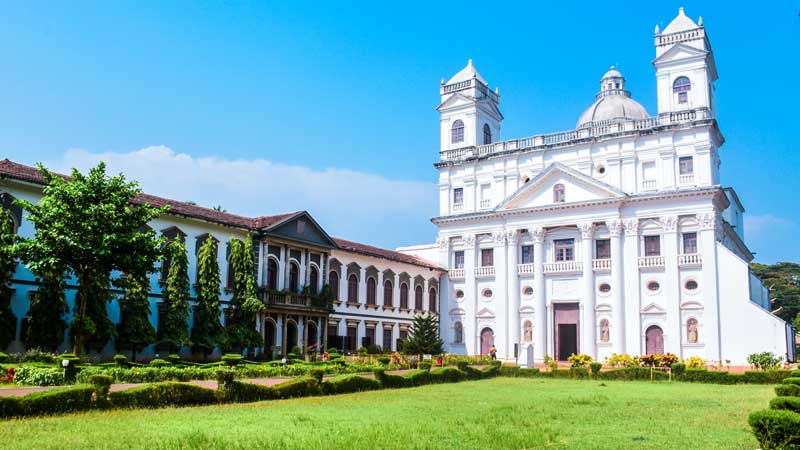 Image: Source
If you are visiting South Goa, then you can explore one of the famous and beautiful churches of the city i.e. Church of St. Cajetan. It is designed by using Corinthian architecture and consists of Baroque style carvings. Thousands of visitors come here to admire this religious place of South Goa. Located very close to Se Cathedral, this church is very impressive in its structure and interior.
Location: Velha, Goa
Timings: 7:00 AM to 12:00 PM and 4:00 PM to 7:00 PM
Mae De Deus Church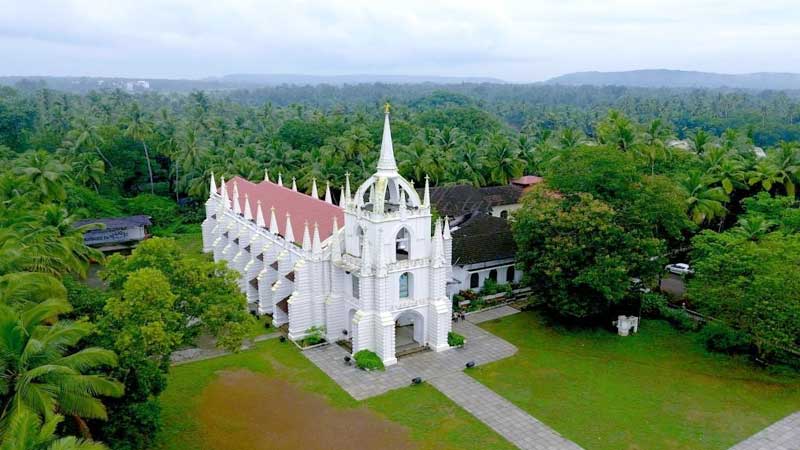 Image: Source
It is one of the stunning churches in Goa that is designed in a graceful manner. Its great whitewashed walls with medieval pinnacles will definitely remind you of the castles from Disneyland. The church looks more ravishing in the nights as the lights illuminate over it. It is one of the best churches to see in North Goa due to offering an outstanding view of gothic architecture and ornate interiors.
Location: Chom Rd, Salingao,Goa
Timings: 9:00 am to 12:30 pm, 3:00 PM to 5:00 PM