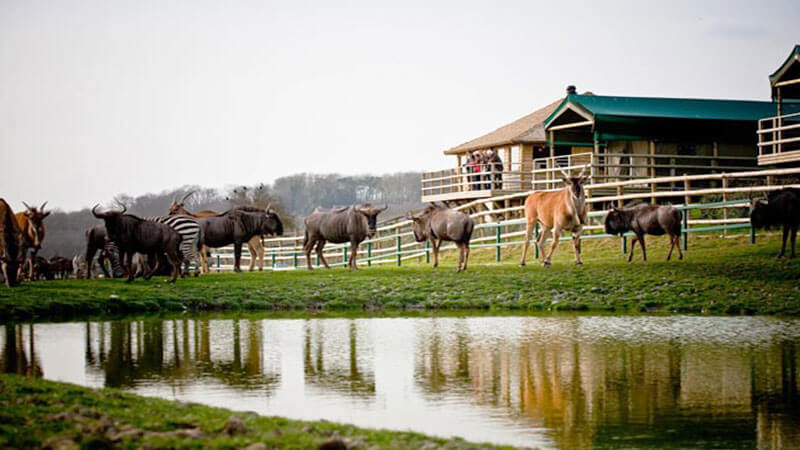 Across the globe, there are amazing hotels which offers an altogether different experience to their guests with the beautiful wildlife that they house in there. You could be sharing your breakfast tables with giraffes, lounging poolside with elephants or looking out from your room's window at the cute little penguins. To let you get the feel, we have come up with some of the best hotels where you can luxuriate around the most natural environment and enjoy your stay.
Makanyane Safari Lodge

Location: Madikwe Game Reserve, South Africa
Situated within the Madikwe Game Reserve, the Makanyane Safari lodge is one of the perfect escapes when you want to spend some peaceful time around wildlife. The hotel offers its guests close views of the bushy surrounding that resides within it. Its secluded suites have floor to ceiling glass window, that are perfect to watch passing elephants. Being a five star restaurant, the lodge is best to see all the five most legendary African big animals: elephants, lion, rhino, buffalo and leopard.
Disney's Animal Kingdom Lodge Resort

Location: Orlando, Florida
Talk a walk around the grounds and you will likely to spot various species of African wildlife. A stay at Disney's Animal Kingdom Lodge Resort in Orlando is just the right place where you can experience all of it. The lodge is a home to 200 species of animals and birds including flamingos, Zebras, gazelles and giraffe.
Giraffe Manor

Location: Nairobi, Kenya
This deluxe hotel in Kenya lets you get close and personal with giraffes. Constructed in the year 1932, this was earlier a giraffe sanctuary which later turned into a cozy stay. Today Giraffe Manor has six bedrooms and offers its visitors the chance to share their breakfast table with its resident giraffes. The money earned by the hotel goes in the African Fund for Endangered Wildlife.
Lapa Rios Eco Lodge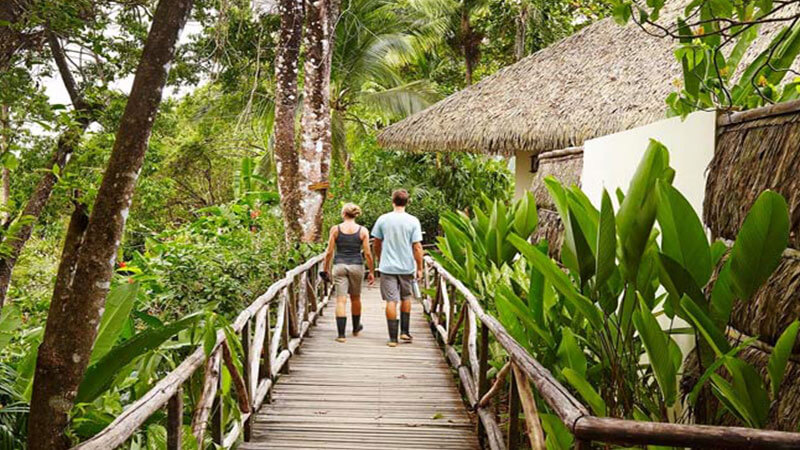 Location: Islita, Guanacaste, Costa Rica
Nestled in the 1,000 acre rainforest reserve, the Lapa Rios Eco Lodge in Costa Rica is one stunning stay option when you are looking to enjoy peace around the natural surroundings. Booking in their 16 open air bungalows can let you witness monkeys, sloths, macaws and toucans just roaming around you freely.
Sea Lion Lodge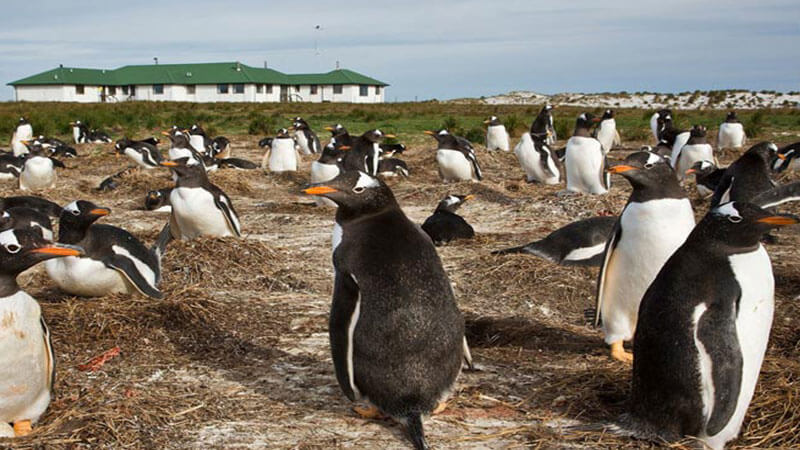 Location: Sea Lion Island, Falkland Islands
Sea Lion Lodge is a 3 star hotel in the Falkland Islands which offers expansive views of the South Atlantic Ocean and penguins spotting just outside your room's window. A rookery of Gentoo penguins has been known to set up a camp next this amazing hotel.
Sarova Salt Lick Game Lodge
Location: Tsavo, Kenya
Situated within the Taita Hills Wildlife Sanctuary, the lodge is a place to live. From an architectural point of view, the hotel offers the most stunning views as you can spot the wildlife from your room's window at any time in the day.
State Game Lodge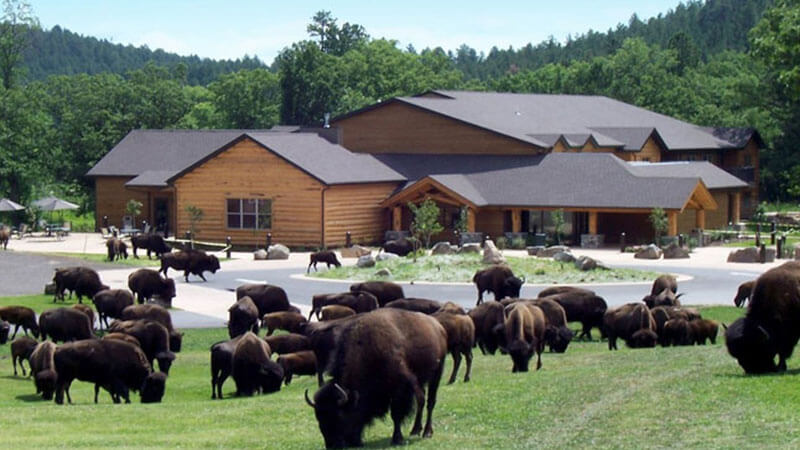 Location: Custer State Park, South Dakota
Nestled within the Custer State Park, Game Lodge is 71,000 acres of nature and 1,300 free roaming bison. To improve your chances of witnessing the wildlife, they also offer Buffalo Jeep Safari Tours everyday from the lodge. Get yourself around the most natural environment. Book your international flight to any of these destinations and have an experience that you can cherish forever.