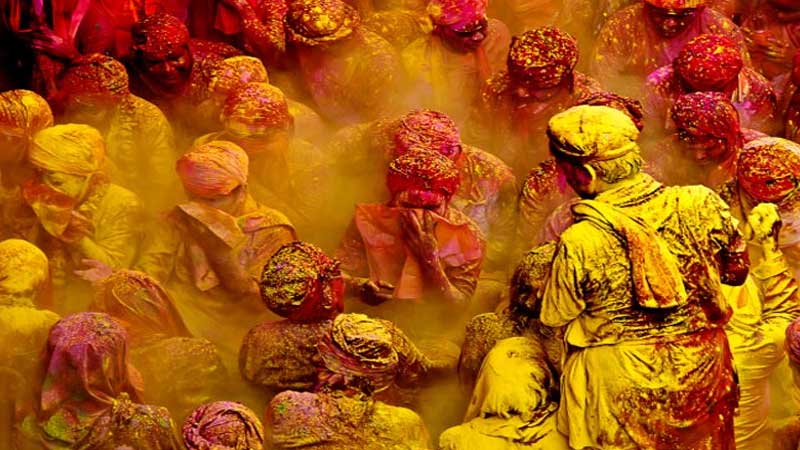 The time of the year has come when everyone can experience the beautiful colors in the air. Yes, Holi is arriving with all its fervor and the festivities and the excitement is clearly visible among the kids. The colorful festival is celebrated in different ways at different cities of India. From indulging into the traditional rituals to enjoying latest fun opportunities with bhang and a range of Bollywood numbers, Holi in India is absolute delight. Read about the top places to celebrate Holi in India.
Barsana – The Lathmar Holi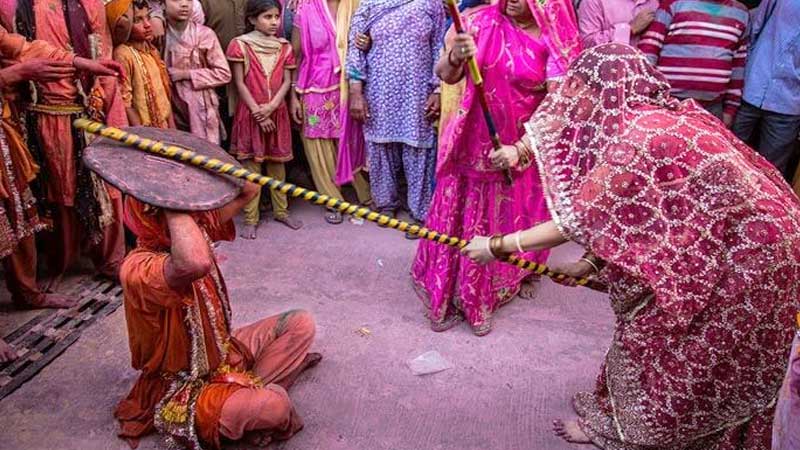 The most unique type of Holi is celebrated in Barsana. It is in fact the most amazing place to see Holi celebration in India. This village in Uttar Pradesh state of India witnesses a rarest style of Holi. In this Holi, women beat up men of the neighboring Nandgaon village with sticks and men save themselves from the same. So, it is commonly famous as the Lathmar Holi celebrations. Visiting Barsana on Holi is a great experience, which is certainly said to be the most famous Holi in India.
Shantiniketan – Holi with Cultural Demonstration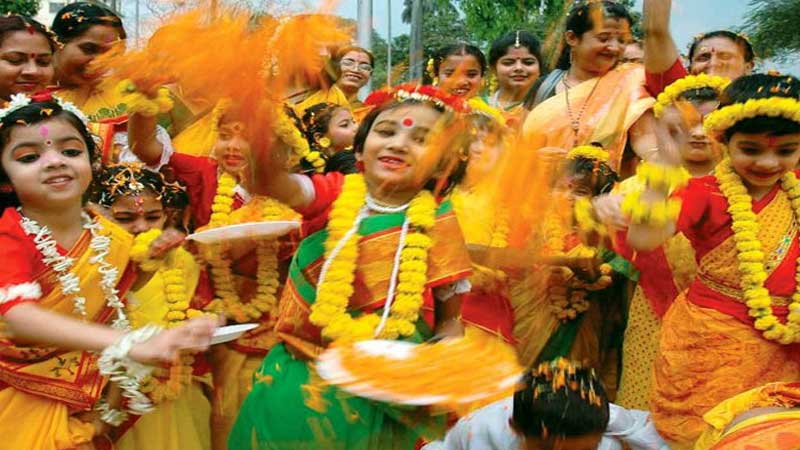 Shantiniketan also witnesses the most exclusive form of Holi that display the rich cultural legacy of the West Bengal state of India. Holi celebration begins here as Basanta Utsav. Students get attired beautifully in colors of spring and organize a grand cultural program. This even is concluded with throwing natural colors. This celebration takes place a day prior to the scheduled date of Holi at other places. With the vibrant colors and a joyful aura, Shantiniketan ensures the best Holi celebration in India.
Mathura & Vrindavan – Holi with Raasleela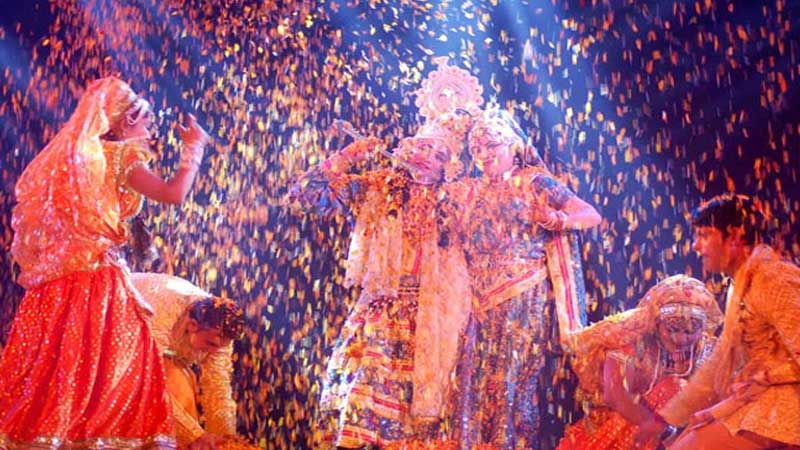 Both of these places have strong connection with Lord Krishna. One is his birthplace while other is the land, where he spent his childhood. Mathura and Vrindavan witness beautiful celebrations on the eve of Holi and turns to be the most amazing places to celebrate Holi in India. The very famous Raas-Leela of Lord Krishna becomes live at these places. There are several temples and localities in Mathura and Vrindavan, where throwing of colors start about a week before the actual date of Holi.
Holi in Punjab with Holla Mohalla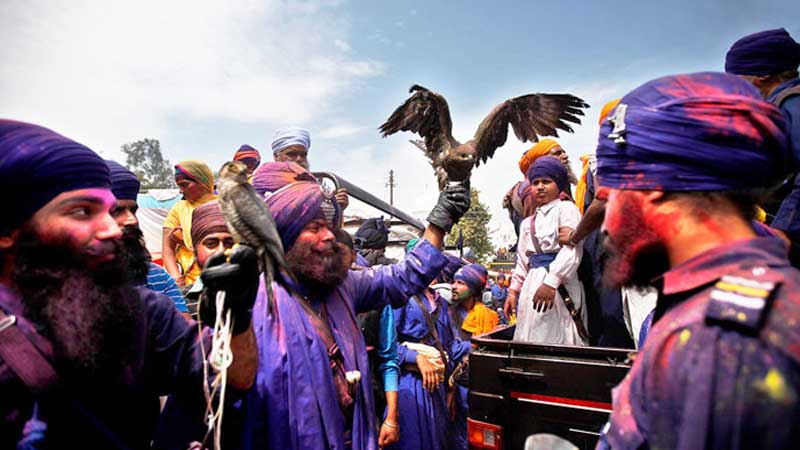 This is one of its kinds of Holi celebration in India. Festivities of Holi in Punjab differ from various states of India in several ways by the Sikhs. People loudly shout to their hearts following a tradition. They also display martial arts on this day and apply colors on each other in the evening. Delicious dishes like Halwa, Puris, Gujhias, and Malpuas are prepared and served to make it one of the most beautiful places to celebrate Holi in India.
Udaipur – Holi with Royalty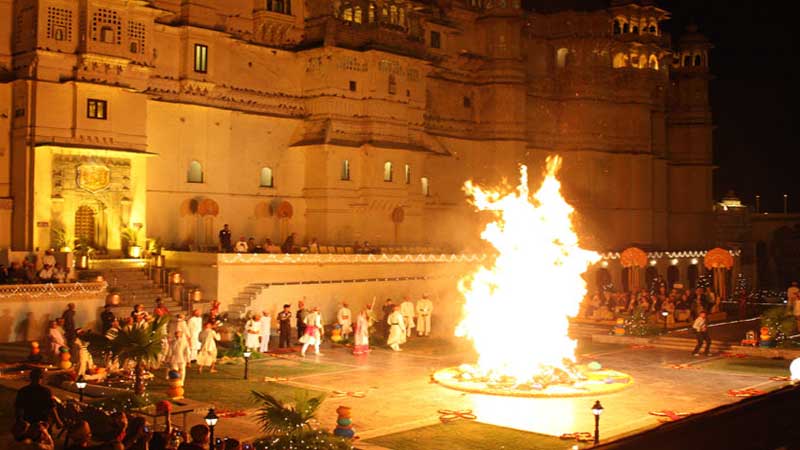 No other place in India is as splendid as Rajasthan. So, this beautiful city of Rajasthan celebrates a royal Holi too. People burn bonfires to get rid of all the evils in a ritual called Holika Dahan. Join the celebration of the royal Mewar family of Udaipur for an extraordinary royal experience. A royal procession begins from their royal residence to Manek Chowk of the City Palace. It includes splendidly decorated horses and royal band.
Ahmedabad – Holi with Dahi Handi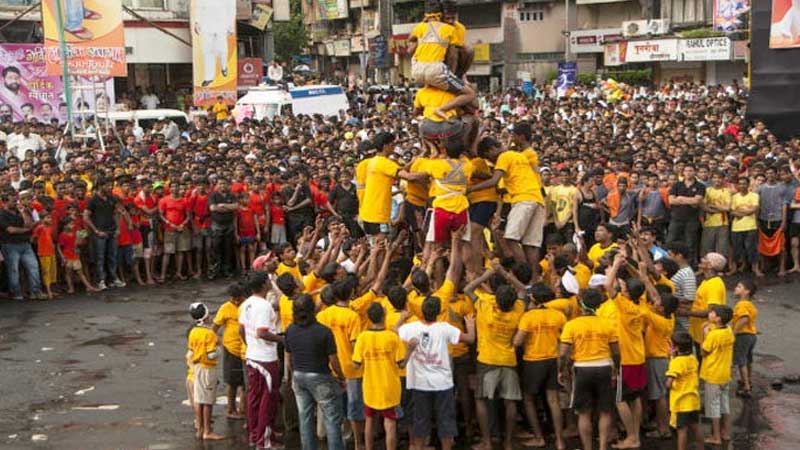 The significant city of the vibrant land of Gujarat also celebrates a unique style of Holi. It is one of the best places to observe Holi celebration in India. People hang a buttermilk filled pot at some height through a rope and challenge each other to break the pot by forming a human pyramid. Hundreds of people participate in this festivity and the winner is crowned as Holi King. A bonfire is also decorated on the eve of Holi in Gujarat.
Goa – Holi in Konkani Style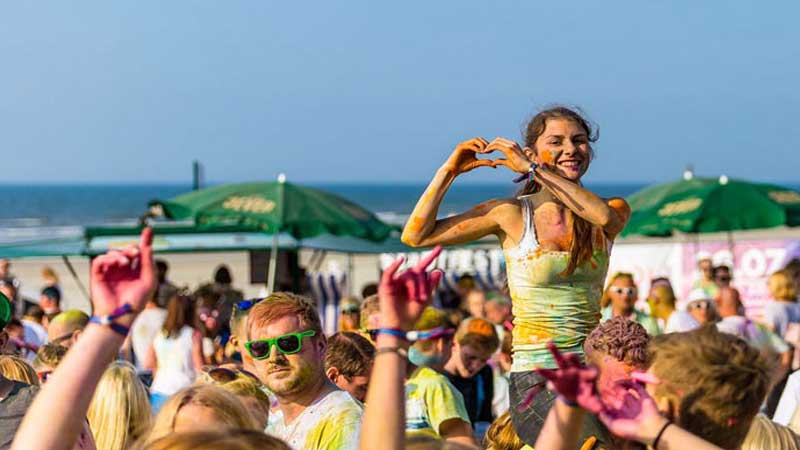 Holi is an important affair of the Konkani Spring Festival, which is followed by religious traditions accompanying great fanfare. People perform on drumbeats along with applying vibrant colors. Cultural dramas are also organized on this occasion. It is one of the places in India for ultimate Holi experiences.
Delhi – Holi like a True Rowdy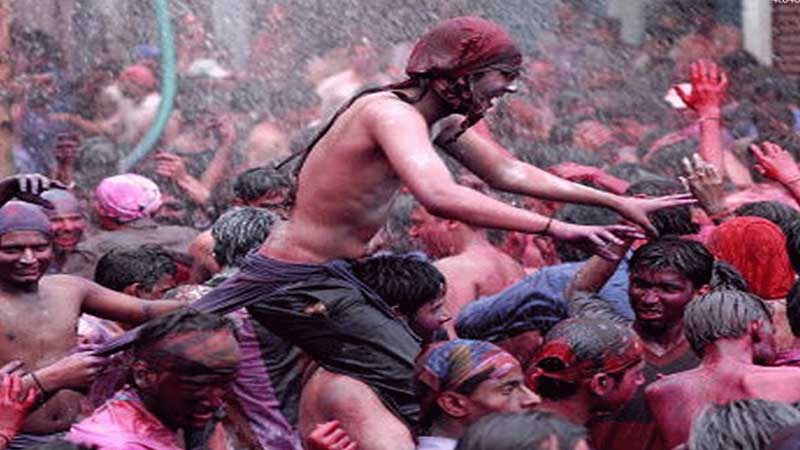 Holi becomes a loud celebration in Delhi as water filled balloons are thrown over people much prior to this festival. It tends to be a celebration of music and madness in the capital city with Bollywood numbers, dhol, colors and bhang. Another great appeal of Holi celebration in Delhi is the Thandai (a drink of milk & dry fruits). If you want to celebrate most amazing Holi in India, Delhi is the place for you.
Jaipur – Holi with Royal Elephants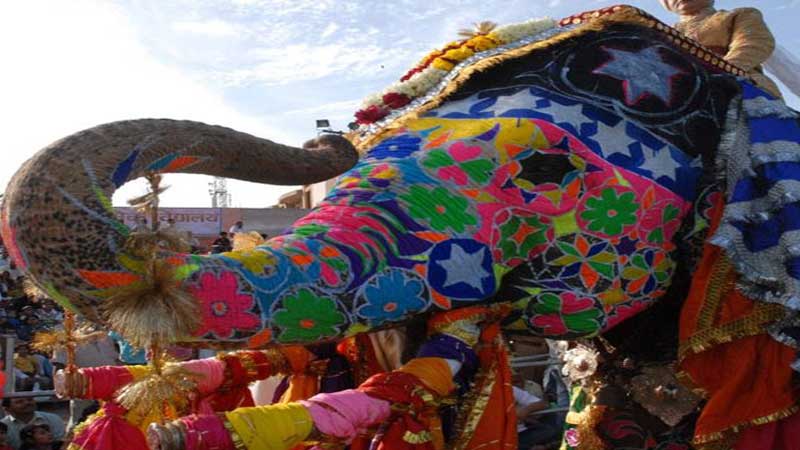 On the eve of Holi, an elephant festival is organized making the city a unique place to celebrate Holi in India. Holi celebrations in Jaipur are comprised of elephant parades, beauty contests of elephants, different folk dances and many other festivities. Both the locals and foreigners participate equally in Holi in Jaipur.
Manipur - Yaoshang Festival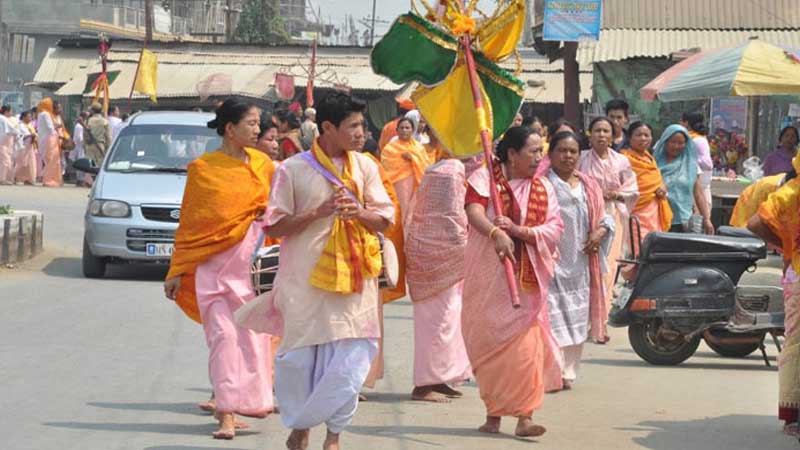 Beginning on the full moon day of Phalguna month of the year, Manipur celebrates the great Yaoshang Festival on Holi. It turns to be a 6-days festival and a cultural show to see a number of folk dancers and musicians performing amidst glowing lamps and bonfires. People play with Gulal. Since the very beginning of Vaishnavism, this festival of Manipur is celebrated with complete fervor. To witness the most unique Holi celebration in India, you should visit Manipur.

There are many other places in India where this colorful festival is planned & organized in a different way. So, get ready to explore any of these places on Holi and make it more special.