Bahrain lays gracefully on the Arabian Gulf canvas, painted with many hues of culture, modernity, natural beauty, and warm hospitality. Its stunning scenery, varied cultures, and illustrious past are what make it so beautiful. Bahrain is home to a variety of architectural marvels in addition to its alluring coastline, which has crystal-clear water, stunning coral reefs, and immaculate white sand beaches. The Kingdom's technological marvels provide a breathtaking contrast to its historic structures and cultural landmarks. Tourists may also browse the souks and traditional markets where they can discover locally manufactured ceramics, textiles, and other items. Anybody seeking a special and unforgettable vacation experience should make it a point to visit Bahrain.
Here are some reasons why you should add Bahrain to your travel bucket list:
WHAT MAKES BAHRAIN A MUST-VISIT DESTINATION?
• Rich History
With evidence of human settlements reaching back to the Dilmun civilization, Bahrain has a vast and fascinating history. Over the years, the island has been governed by several empires and dynasties, including the Persians, the Portuguese, and the British. Ancient forts, temples, and tombs that are still in existence today can be explored by visitors to get a sense of the island's colorful past.
• Cultural Diversity
Bahrain is a cultural melting pot containing elements of Arab, Persian, and Western customs. The official language of the nation is Arabic, although English is frequently used, making it simple for visitors to navigate. The culinary, music and art scenes on the island reflect the island's multicultural population.
• Luxury Accommodation
Bahrain is home to some of the most opulent hotels and resorts in the area, all of which provide top-notch facilities and services. There is accommodation for everyone, from luxurious city hotels to breathtaking seaside properties.
• Beautiful Beaches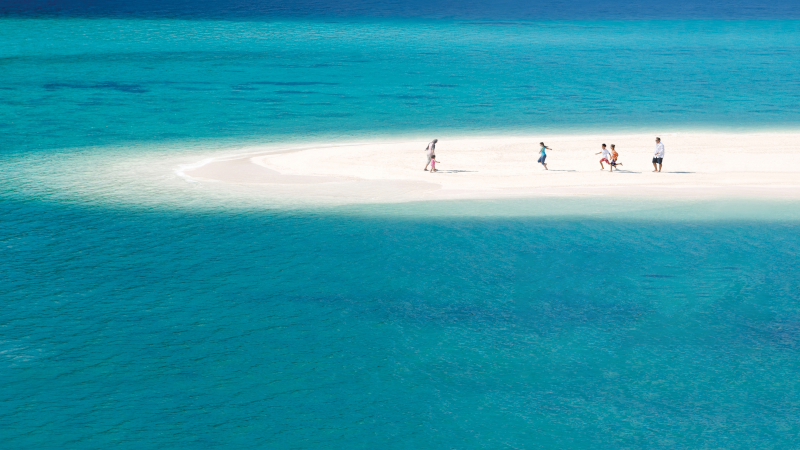 Some of the most exquisite beaches in the Gulf can be found in Bahrain, with its white sand beaches and crystal-clear waters. Daytime activities for visitors include swimming, tanning in the sun, and participating in water sports like jet skiing, kayaking, and parasailing.
• Delicious Cuisine
Bahrain's cuisine is a fusion of regional specialties, foreign cuisine, and traditional Arabic foods. From street cuisine to sophisticated dining, the island's restaurants and cafes provide a variety of options to suit all tastes and budgets.
• Warm Hospitality
Bahrainis are renowned for their generous hospitality and hospitable demeanor. Guests may anticipate an enthusiastic welcome and an authentic Arabian experience.
Bahrain is a must-visit destination for travelers looking for a blend of history, culture, luxury, and relaxation. With so much to see and do, it's no wonder that more and more people are choosing to add Bahrain to their travel itineraries.
TOP THINGS TO DO IN BAHRAIN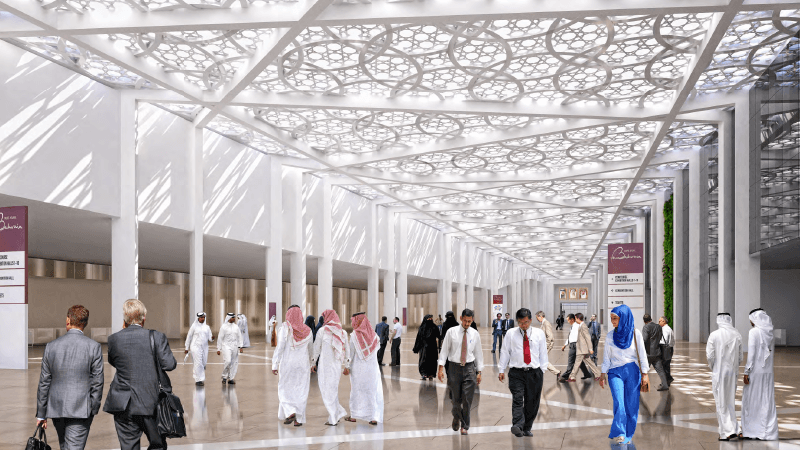 • Visit Bahrain Fort
This historic fort, which dates to the third millennium BC, is a UNESCO World Heritage Site. Visitors can tour the fort's ruins and discover more about Bahrain's rich history.
• Explore Bahrain National Museum
For everyone interested in Bahrain's history and culture, a trip to this museum is essential. It exhibits Dilmun civilization relics as well as conventional handicrafts, Islamic art, and many other things.
• Go pearl diving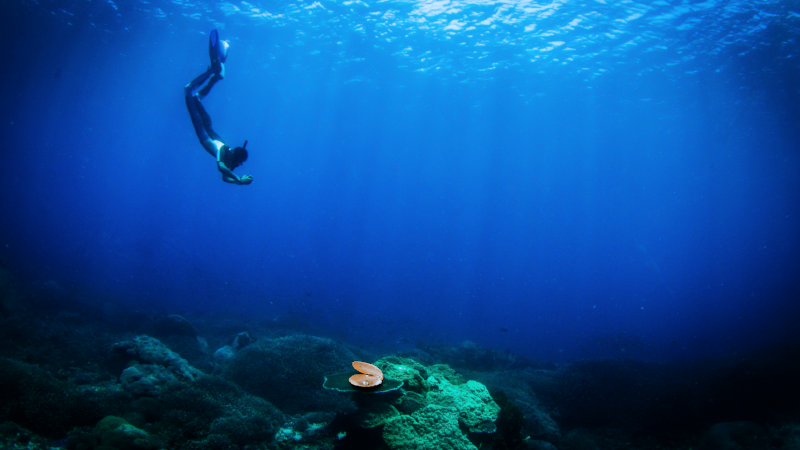 Visitors can participate in guided trips to experience the traditional activity of pearl diving, which was once a major industry in Bahrain. It's a fascinating approach to discovering the island's past and culture. The experience of a lifetime is not the only thing one can take back with them. You can collect up to 60 oysters and if you are lucky enough to find pearls, you can keep them as well. Enticing, right?
• Relax on the beach
Bahrain is home to numerous stunning beaches that can be reached by boat from Sitra. One must visit Jarada Island for an extraordinary experience. It is one of those beaches that changes appearance with the tides, therefore visitors are allowed to visit only during a low tide and go before high tide. Amwaj Islands, Al Dar Island and Al Jazair Beach are some additional well-liked beaches.
• Visit Al-Fateh Grand Mosque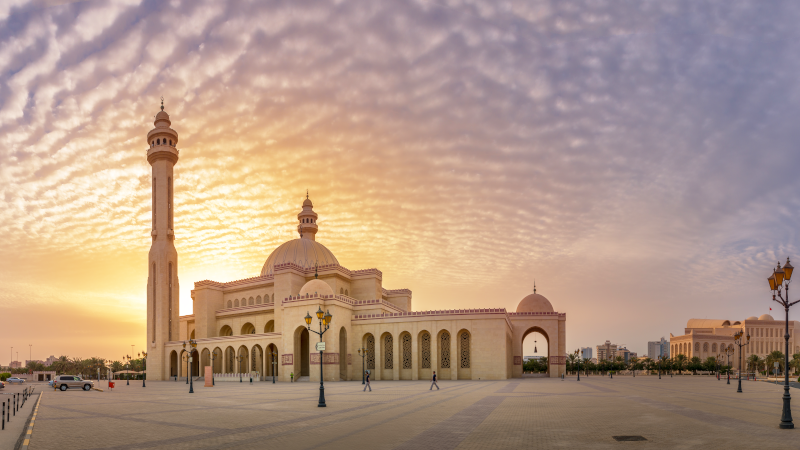 With a capacity for more than 7,000 worshippers, this mosque is one of the biggest in the entire globe. Outside of the hours of prayer, the mosque is accessible to visitors, and tours are offered.
• Try Bahraini cuisine
Bahrain's cuisine is a fusion of regional specialties, foreign cuisine, and traditional Arabic foods. Don't pass up eating regional specialties like grilled seafood and the seasoned rice dish known as machboos.
• Shop at Manama Souq
This bustling market sells a variety of goods, including clothing, jewelry, and anything from spices and perfumes to spices. It's a terrific location for both souvenir shopping and getting a taste of the local way of life.
• Visit the Tree of Life
In the heart of the desert, there lies a single tree that is said to be more than 400 years old without any water resources. It is a distinctive natural marvel in the area and a well-liked location for photographs.
• Go-karting at the Bahrain International Circuit
Bahrain International Circuit is the one that also hosts the yearly Bahrain Grand Prix. Visitors may enjoy a test drive in a race vehicle. The circuit also provides facilities for visits with a guide.
In conclusion, Bahrain offers a mix of history, culture, relaxation, and adventure, with plenty of activities and experiences to suit all interests. That's a pretty good list of reasons to visit Bahrain. So, what's keeping you from going? Plan your Bahrain holiday and book with EaseMyTrip to get your hands on some amazing deals.