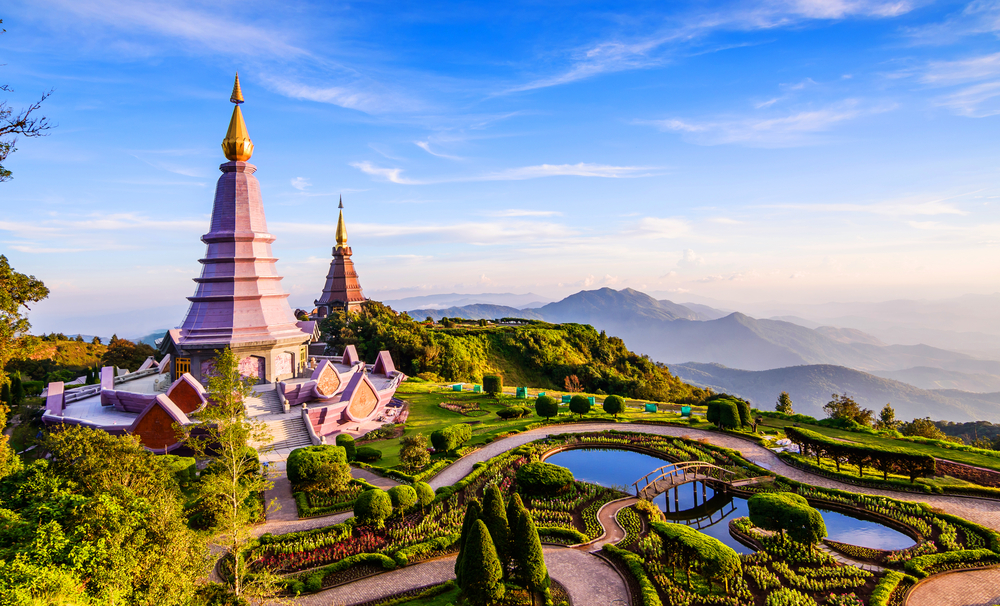 Looking for that perfect holiday and some much needed downtime with your girl gang? We have just the place for you!
Chiang Mai in Northern Thailand is a beautiful and culturally rich destination with great weather throughout the year. Below we are listing some must do's in Chiang Mai that will create those unforgettable holiday experiences and memories !
Must Visit Attractions: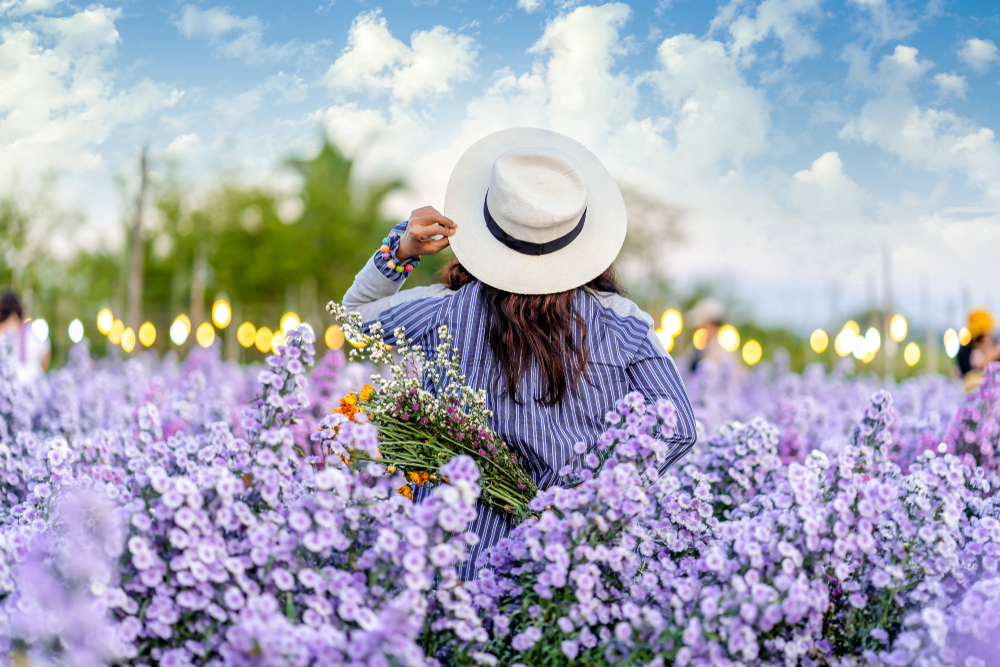 1) I Love flower Farm: When visiting this garden, you will fall in ‌love at the first bloom! You will be literally inside the flowers paradise, the farm has purple Marguerite and white cutter flowers on a big plot of land. Doors to this paradise are open from 9am to 6pm everyday from October to March.
2) Queen Sirikit Botanic Garden: If you are someone who loves to unearth and understand the exotic varieties of flowers, then a day trip to Queen Sirkit Botanic Garden is a must. Not only being the blooming center, the center also offers as an educational institution and a resource center for academics and scientists.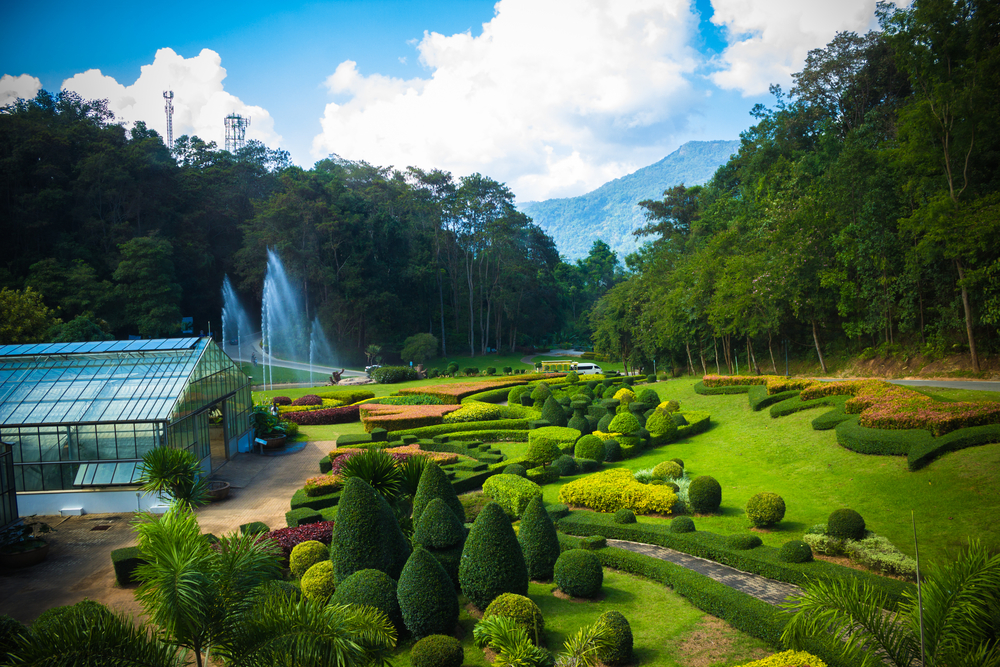 3) Cafe Hopping in Chiang Mai
Everyone who has been to Chiang Mai has an inbuilt deep love for the city. The destination offers amazing and chic coffee shops and cafes and each one is more unique than the other, and when in Chiang Mai a trip to these cafes should surely be on your list.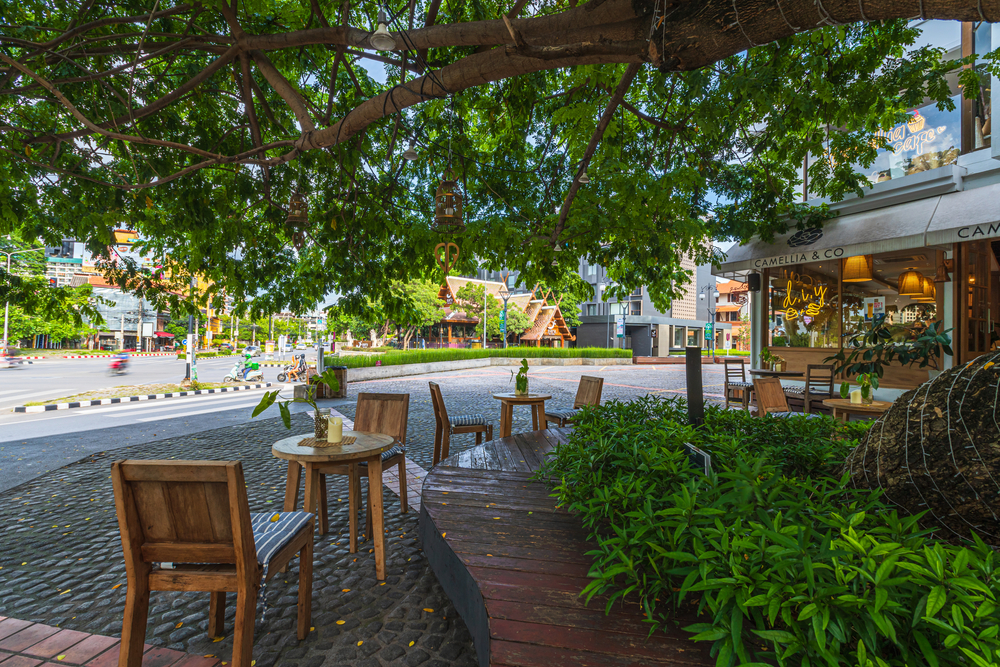 4) Shopping:
Maya Lifestyle Shopping Center

: Maya Lifestsyle Shopping Mall is new to Chiang Mai. It's at the north end of Nimmanhaemin Road, on the west side of town. There's a new cinema, dining, game room, fitness center, and bars/clubs on the roof. Not only this, the mall also offers mesmerizing views of the setting sun behind the Doi Suthep mountain and the panoramic views of the mountains.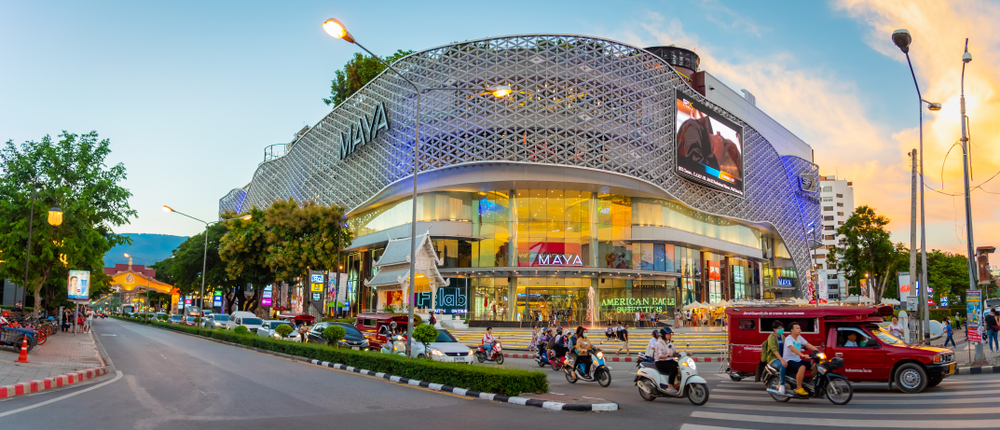 One Nimman

: This shopping mall is one of the most Instagrammable in Thailand. It's an open-air mall with western-inspired stores, restaurants, and bars. It almost feels like you're not in Thailand. It's an interesting and cool place to walk, especially if you're into vintage stores. Each corner is photogenic, and we are sure this will up your social media game.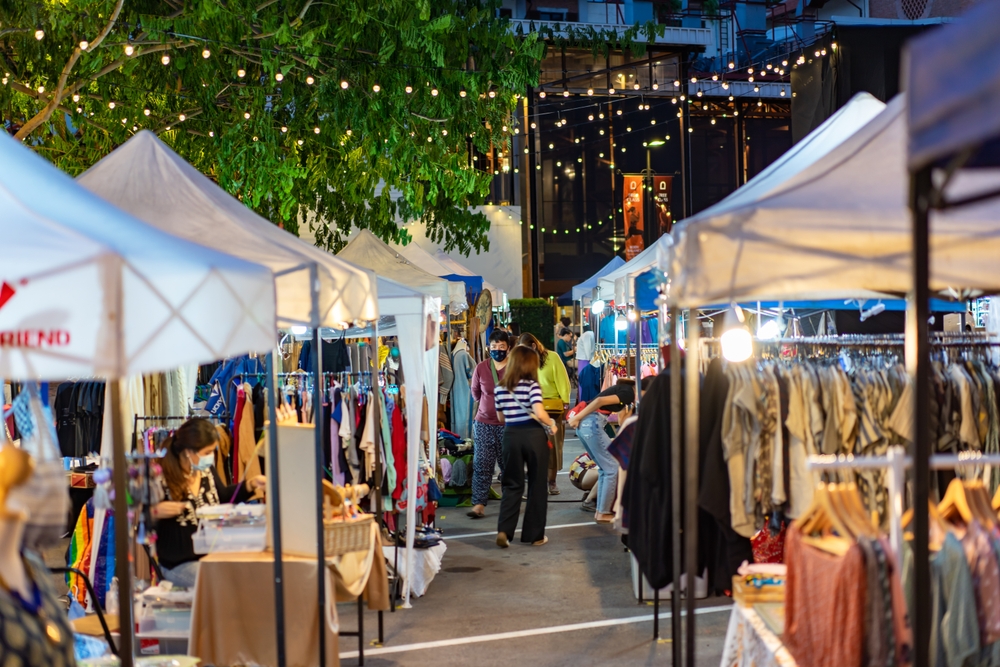 Jing Jai market:

The newest and best looking market of Chiang Mai; Jing Jai Market. The market takes place every Saturday and Sunday morning and it has everything ranging from fresh organic produce. The market also offers a new and different look regarding comparing it with other markets.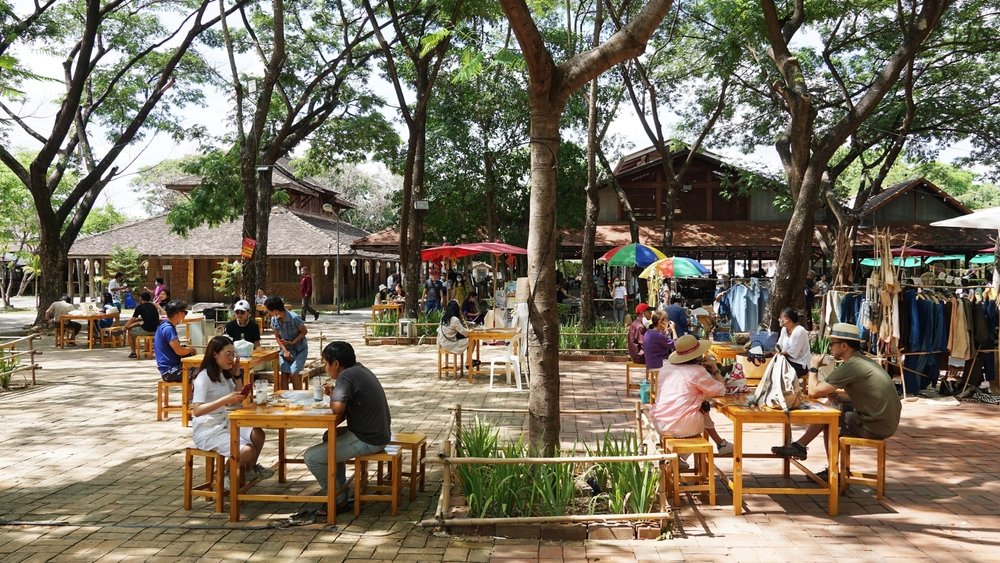 5) Spas & Healthcare centres in Chiang Mai
Traditional Thai Massage, or "Lanna Style" treatment, is a form of bodywork that has been practiced in Thailand for centuries. Though the exact origins of Thai Massage are unclear, it is believed that the practice dates to at least the first century CE. Thai Massage is a unique form of bodywork that combines elements of yoga, acupressure, and reflexology. While there are many benefits to Thai Massage, the following are some of the most commonly cited: - Thai Massage can improve flexibility, and range of motion. - Thai massage can help to relieve pain, tension headaches, and migraines. And when you are in Chiang Mai, you will experience Lana-style treatment and have a rejuvenating experience.
6) Michelin guide & restaurants in Chiang Mai.
Chiang Mai is a city in northern Thailand that is known for its cuisine. There are many great restaurants in Chiang Mai, and several have been awarded Michelin stars. If you're looking for a truly exceptional dining experience, be sure to check out one of these Michelin-starred restaurants in Chiang Mai.
Waan Jeh:

This restaurant is known for its locally sourced ingredients and traditional Thai cooking techniques.

Laotian:

This Michelin-starred restaurant is known for its modern take on Laotian cuisine.

The Restaurant at The Dhara Dhevi

: This restaurant combines Thai, Burmese, and Chinese cuisine for a truly unique dining experience.
Chiang Mai is a beautiful city in northern Thailand that is perfect for a relaxed vacation. Mountains surround the city and it has a cooler climate than the rest of Thailand. Chiang Mai is also home to many temples, restaurants, and shops. If you're looking for a place to unwind and enjoy some Thai culture, then Chiang Mai is the perfect destination. And whenever planning a hassle-free vacation, then booking with EaseMyTrip is the smart choice. You will receive amazing discounts and seamless service.