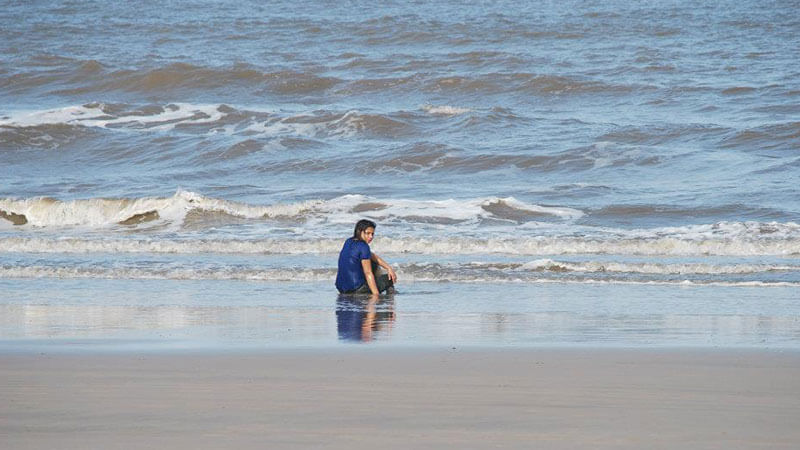 Maharashtra has a large number of pristine beaches with an amazing landscape. There are many amazing beaches near Pune where you can have the best vacation with your family and mates. If you are seeking for the beaches near Pune then read this article to know the best coastline where you can take a break from the daily hassles of life.
Top Beaches Near Pune
Aksa Beach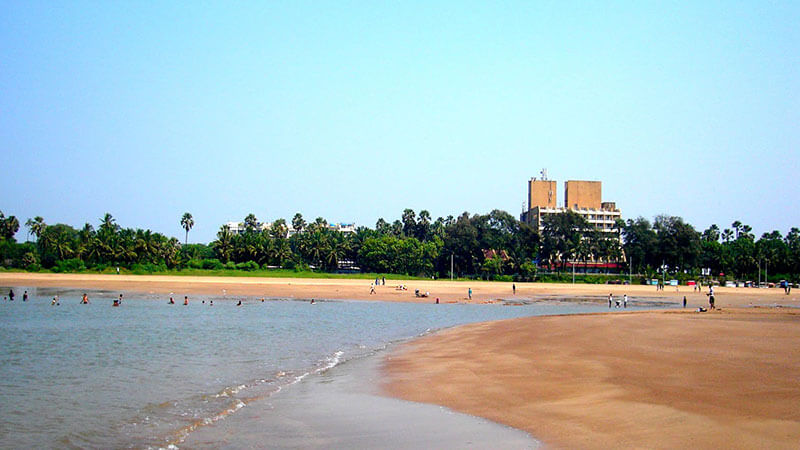 Aksa Beach is very popular among tourist for its mesmerizing view of nature. The crystal clean water is less crowded and blessed with pristine beauty; Aksa Beach is a vacation destination for most of the people to have fun and enjoy a great time.
Location: Pune and Aksa Beach has a distance of 174.5 km between them. It takes 4 hour and 6 minutes of drive to reach here.
Alibaug Beach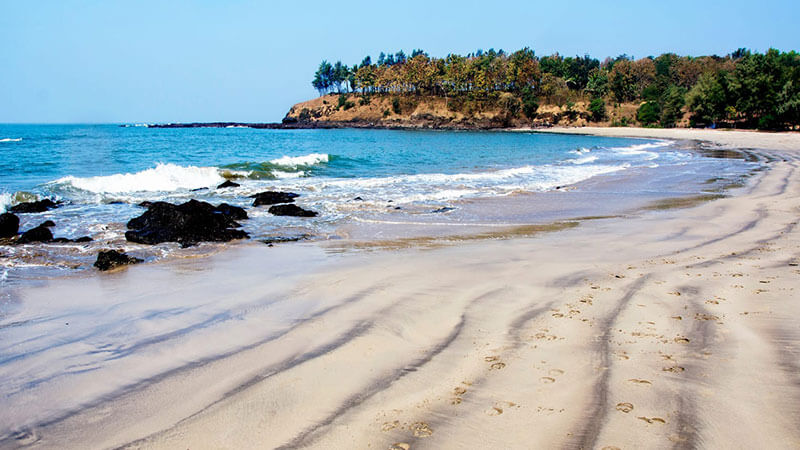 Amongest all the beaches in Pune, Alibaug Beach is the most beautiful beach that offers a picturesque view of Kolaba fort from the shores and black-sand where you can feel relaxed and rejuvenate. The stunning view of sunrise and sunset is enjoyed by the visitors.
Location: Situated approximately 141.5 km from Pune, which will take around 2 and a half hour to reach the beach.
Aare Ware Beach
Aare ware is two different beaches that are mostly untouched and provides a stunning view of coastline. The landscape around the beach is out of the world from where you would never like to come back. Walk on the smooth sand and enjoy the sunset view at this pristine destination.
Location: Located around 320.3 km from Pune. It takes 6-7 hours to reach this destination from Pune.
Bhatye Beach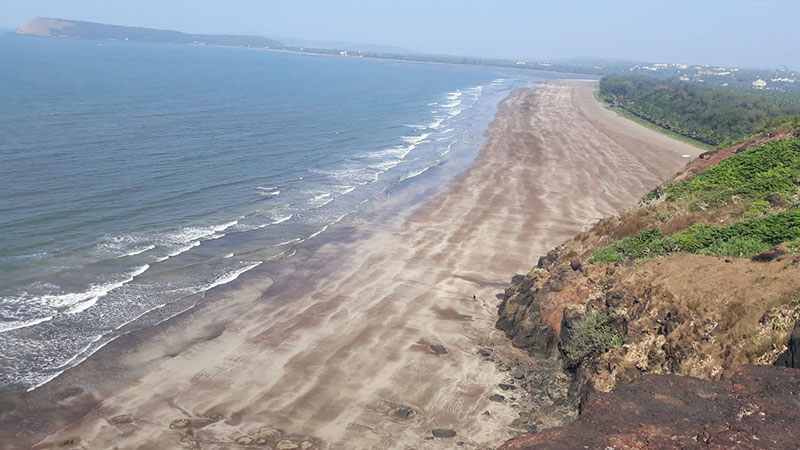 Bhatye Beach is a lovely destination to spend some quite moments with yourself. The clean and glittering water of the beach provides you a place to have the best moments in water. Enjoy stunning sunrise and sunset in the positive vibes that will leave you stunned and captivated.
Location: Located in Ratnagiri, Bhatye Beach is approximately 307 km from Pune that will take around 6-7 hours to reach the place.
Dapoli Beach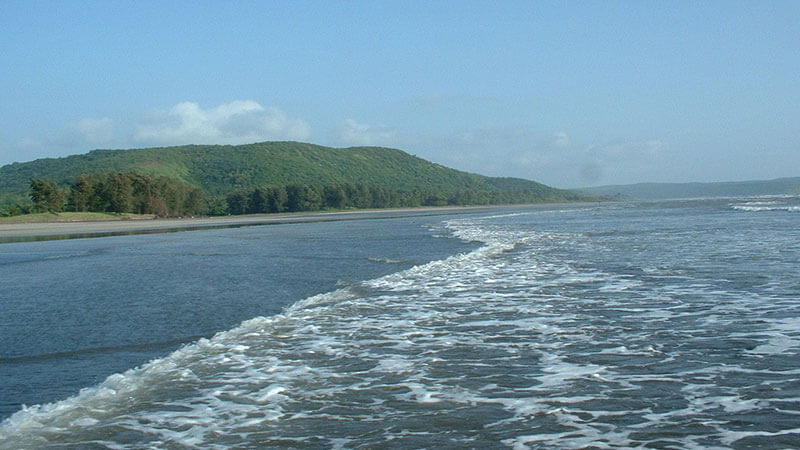 Snuggled in the Konkan coastline, Dapoli is a clean beach where dolphins are also seen. Local seafood and snacks are available nearby. One can sunbath and swim in the crystal clear water. Enjoy different water sports and play volleyball at the beach to have the best time at this place.
Location: It is 186 km from Pune that will take around 4 hours of drive via Mandangad.
Diveagar Beach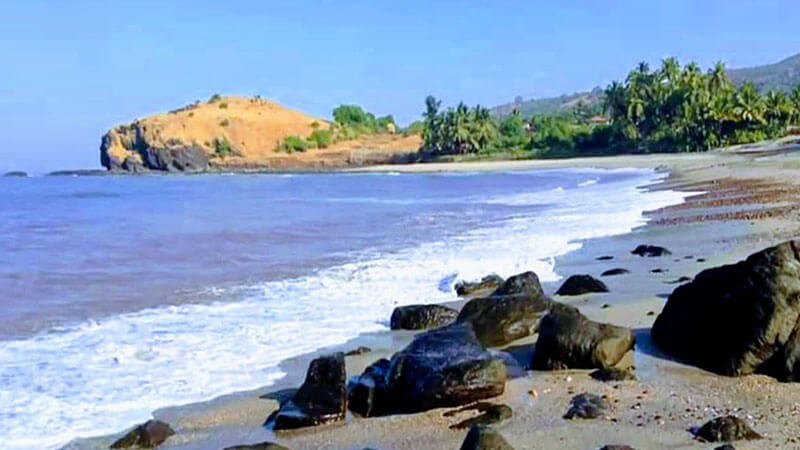 Want to enjoy beach side and that too less crowded? Divegar Beach is an offbeat place where you can feel utmost peace. The pristine nature near beach offers picturesque view where shutterbugs have the best snapsot.
Location: Located at a distance of 175 km from Pune where you can reach via Tamhini Ghat Road by self drive or by bus/cab.
Ganeshgule Beach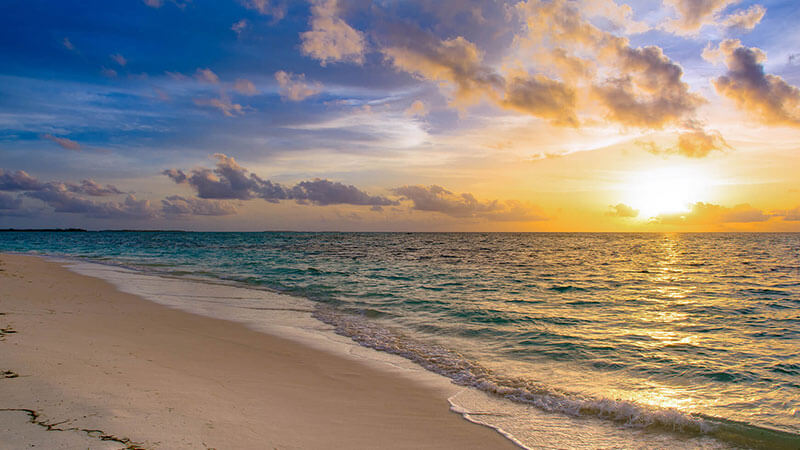 It is one of the amazing beaches in Maharashtra where lots of tourist comes to enjoy the vacation. The sunset view can be clearly enjoyed from the beach. The magnificent view of mountains on both sides and the rocky white terrain is a thing to adore here. Spend peaceful hours with your partner and indulge in water sports to make your visit more interesting.
Location: Located at a distance of 313.3 km from Pune that takes 6 hour and 32 minutes to reach
Ganpatipule Beach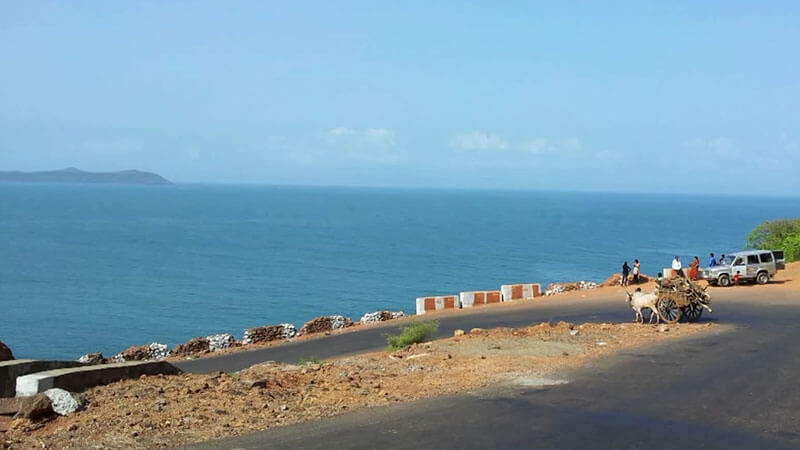 One of the most spectacular and clean seashore near Pune is Ganpatipule Beach. Enjoy a tranquil walk on white clear sand, have some snacks and enjoy in the water. You can also enjoy horse riding, camel riding, and paragliding on the beach.
Location: Located within 316 km from Pune, it takes 6 hour long drive to reach Ganpatipule Beach. Take a bus or a train to reach this pristine destination.
Guhagar Beach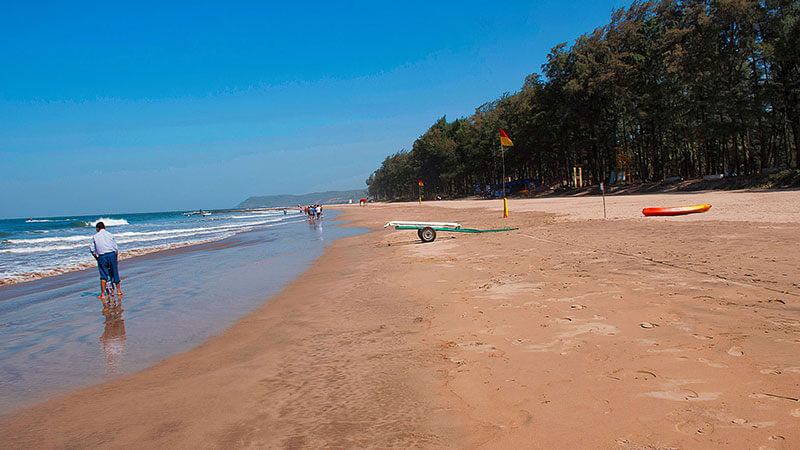 Guhagar Beach is one of the most prominent tourist attractions in the state of Maharashtra. Dotted with plantation of suru trees and coconut trees nearby Guhagar beach, it offers perfect background for shutterbugs to take stunning pictures.
Location: 276 km from Pune. It takes 6 hour and 30 minutes to reach here from Pune.
Harihareshwar Beach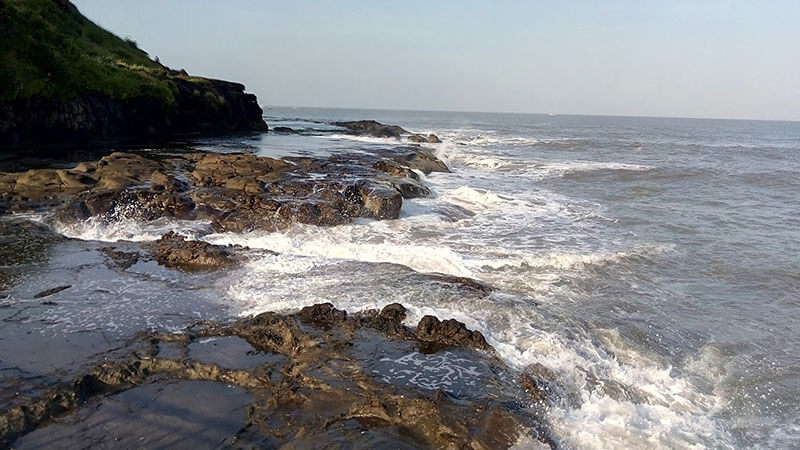 Located amidst the hills of Harihareshwar, Pushpadri and Brahadri, this beach is the perfect gateway for coastline lovers where you can walk or sit in the serene environment and enjoy the scenic view of the beach. If you are seeking for beaches near Pune with water sports, then this is the right place for you.
Location: Located at a distance of 170 km from Pune that takes around 5 hours to reach.
Harnai Beach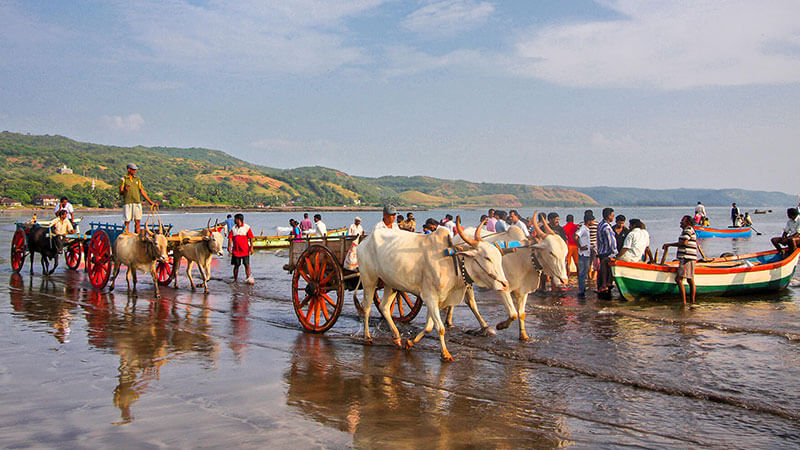 Harnai Beach is a perfect escape for chaotic life of the city. The nature's untouched beauty can be felt at this placid destination. Walk alongside the coastline with your partner and enjoy the best time in beaches near Pune.
Location: situated approximately 186 km from Pune.
Juhu Beach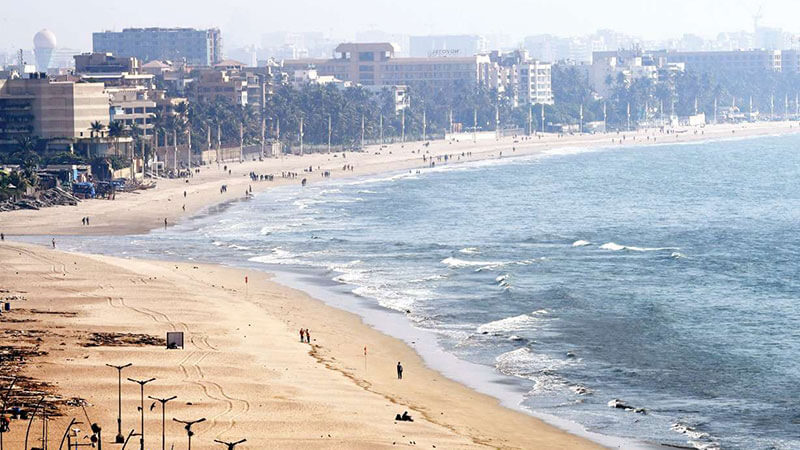 One of the most popular and longest beaches in Mumbai is Juhu Beach. A landmark for top bollywood stars and television shoot, Juhu Beach enjoys is the perfect place to enjoy vacations. Dotted with few street food vendors on the riverside, it is a place to feel sense of calm.
Location: Located at a distance of 158.9 km from Pune. Take a taxi or bus to reach Juhu Beach. The nearest airport is Chhatrapati Shivaji International airport.
Kalamb Beach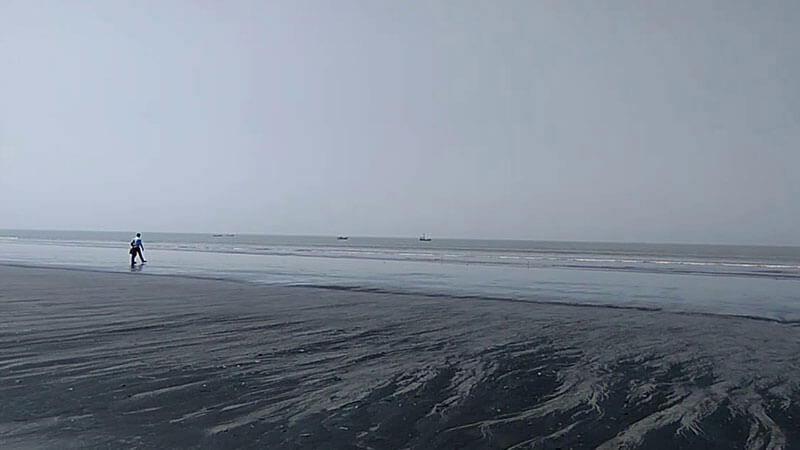 This is a truly paradise for visitors in the Nalasopara in Thane district of Maharashtra. Enjoy the most mesmerizing panorama on the beach with beautiful and peaceful surroundings. Indulge in different water sports activities, take photographs in the graceful landscape, and take pleasure of sunrise and sunset view.
Location: Approximately 195.8 km from Pune.
Kashid Beach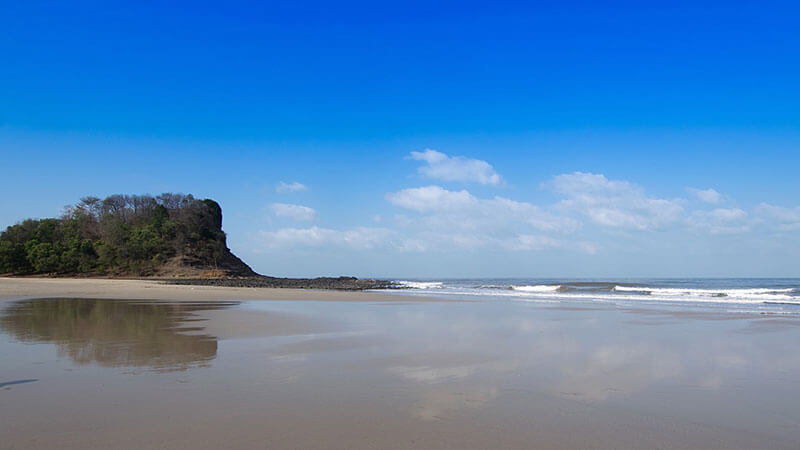 Enjoy your birthday evening in the lap of nature where beach with lush green spaces offers mind soothing scenic beauty. Kashid Beach is an ideal destination to spend a romantic evening with your partner. Parasailing and banana boat rides is available at this coastline.
Location: Located approximately 172 kms from Pune and it takes 3 hurs and 20 minutes to reach.
Kihim Beach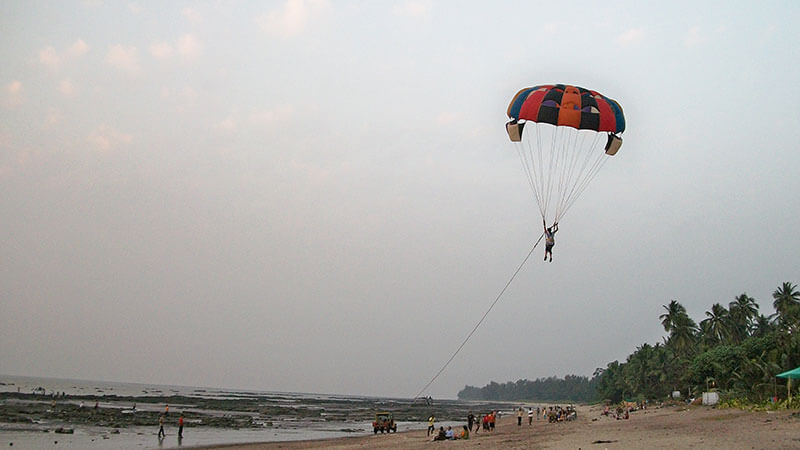 It is the perfect coastline near Mumbai as well as Pune where you can spend best hours of your life amidst nature beauty. Photo fanatics and nature lovers both love this beach where you can see a variety of birds other than just folks! Enclosed within the tress of coconut and wildflowers, colorful butterflies and migratory birds, Kihim Beach is a perfect gateway for your vacation.
Location: Located approximately 144.1 km from Pune where you can reach between 3-4 hours.
Kondivali Beach
If you are adventure lover and wants to try your hand at water sports at the beach side then Kondivli is the best destination for you. Sit at the beach and enjoy the stunning view of trees lining the backdrop. Walk on the sandy place and enjoy the cool atmosphere around it.
Location: Located at a distance of 162 km form Pune and it takes around 5 hours to reach the beach.
Kunkeshwar Beach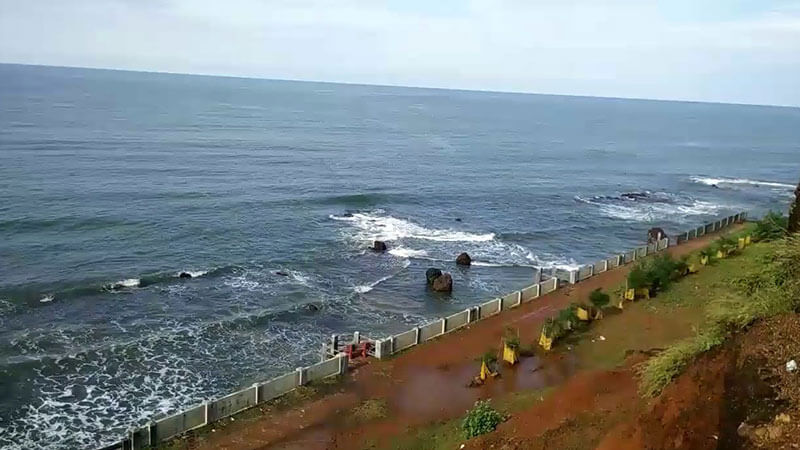 One can spend an amazing weekend at this unexplored beach near Pune. Spend some relaxing moments at the Kunkeshwar beach that overlooks the temple with the same name. The panoramic views and scenic surroundings shape this place perfect for weekend gateway.
Location: 365 km form Pune, takes 7 hours and 40 minutes to reach. Take a bus or train to reach this destination.
Madh Island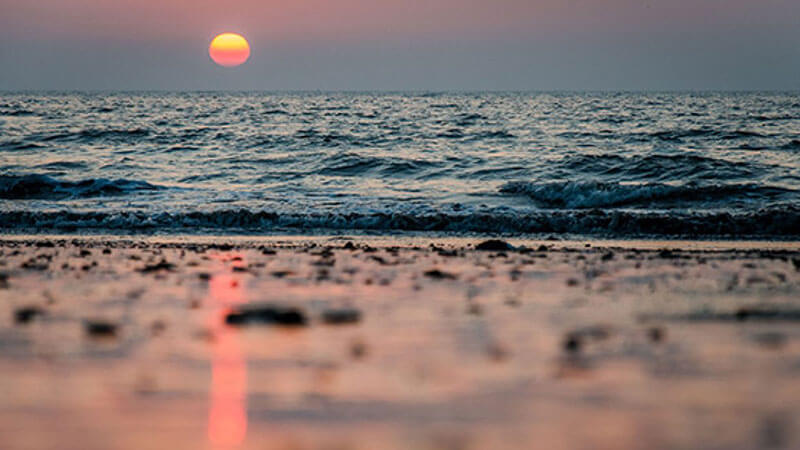 If you want to enjoy the beach side and that too less crowded then the best time to visit here is October to June. The stunning view of Arabian Sea on one side and Malak creek to another side, Madh Island is a perfect weekend gateway.
Location: It is 183.1 km from Pune via Bengaluru-Mumbai Highway or Mumbai-Pune Highway. It will take 4 hour and 15 minutes to reach the destaintion.
Manori Beach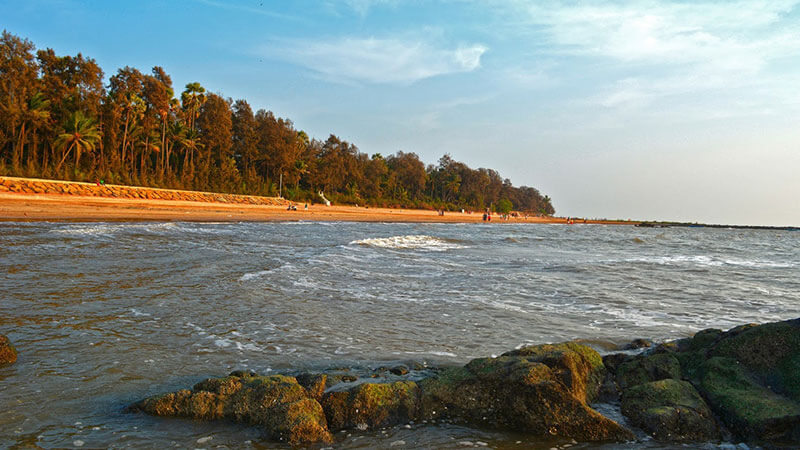 Located near to Manori village, Manori Beach is a place where you can stress out and stay in a relax mode. Being very famous coastline, Manori Beach is also named as 'Mini-Goa' as lots of tourist attracts to this place. The white unique sand, shells and crystal clean water offers utmost serene space for the visitors. The night view at this beach will make you fall in love with it.
Location: Located at a distance of 190.2 km from Pune that takes 4 hour and 16 minutes to reach.
Mandwa Beach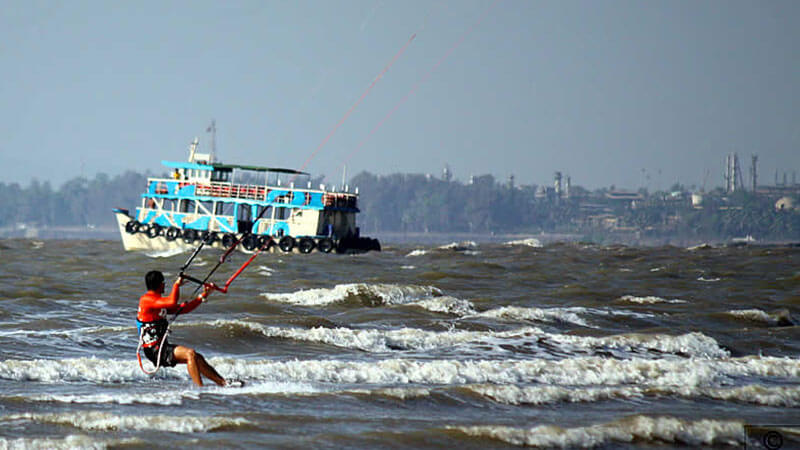 One of the mesmeric beaches in Pune is Mandwa Beach where different water sports can be tried. Nature lovers will absolutely like this tranquil place that is less crowded and climate is mostly comfortable. It is easily accessible from Mumbai as well as Pune.
Location: Located approximately 150 km from Pune
Marve Beach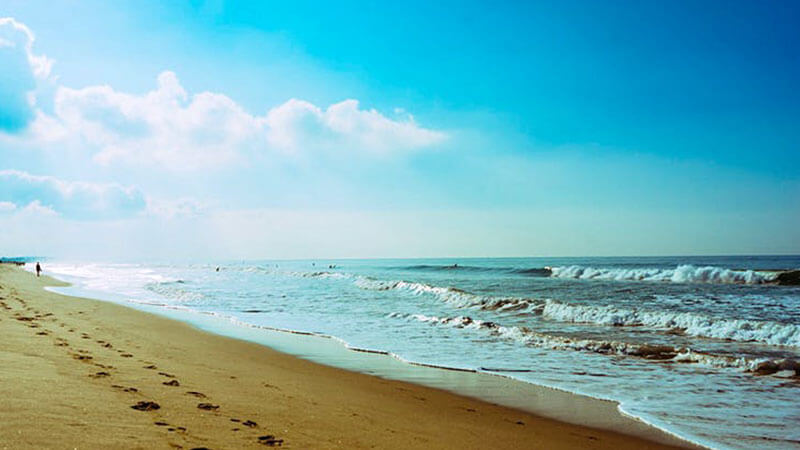 Marve Beach is the best place to go with your loved ones, family and even friends. Situated in Malad, you can spend beautiful moments at the coastline which will provide you an awesome feeling along with inner peace. Lined by cashew nut trees the beach is a charming sport for most of the visitors.
Location: Situated in Mumbai in the western suburb of Malad, Marve Beach is 4 hours 27 minutes' drive from Pune.
Murud Beach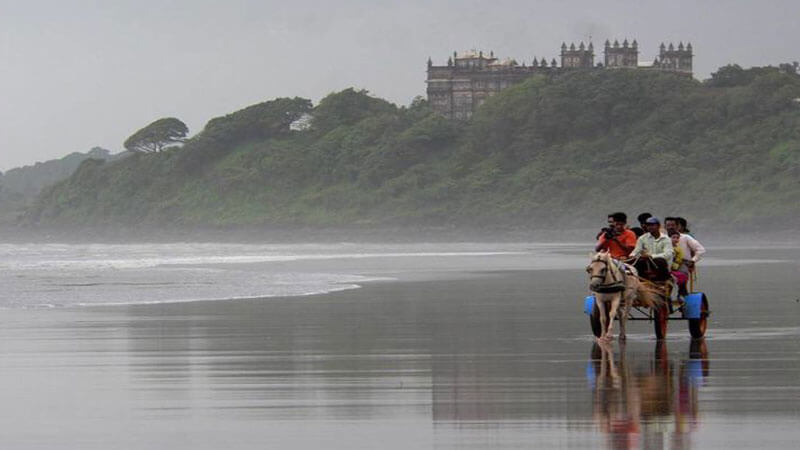 The white glittering sand shores and the extreme tranquil atmosphere around Murund Beach make it the best place to enjoy weekend. Get a break from the daily hustles of the life and visit Murud Beach where you can also do trek to Murud-Janjira Fort.
Location: Situated at a distance of 160 km from Pune.
Tarkarli Beach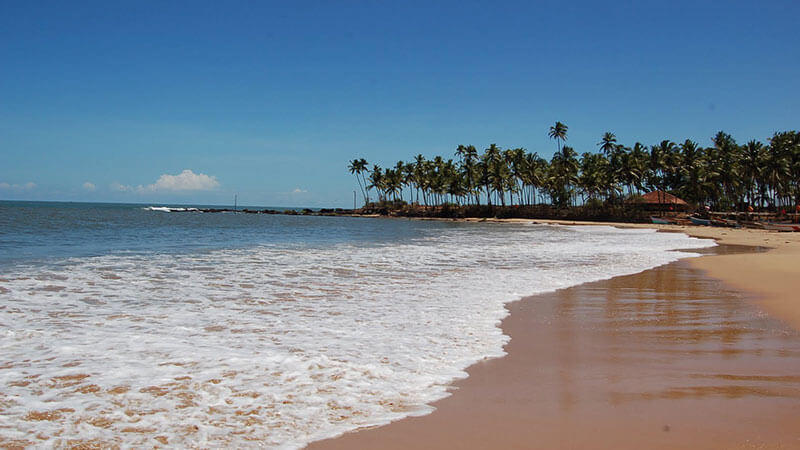 Tarkarli is the most stunning beaches nearby Pune where you can do scuba diving, snorkeling, parasailing, play with dolphins and have a serene walk on the banks of the beach. You will definitely love the charming surroundings of the beach where you would love to spend more and more hours.
Location: Situated approximately 390 km from Pune where you can reach via bus or cab.
Velneshwar Beach
The stunning shape and sparkling water of Veleneshwar Beach is ideal place to take sunbath and swimming. Popular for Shivratri festival, the coastline is an ideal water point for the nature lovers. The coconut trees and smooth shoreline make the beach very alluring.
Location: Located at a distance of 245.4 km from Pune it takes 6 hour and 38 minutes to reach here.
Versova Beach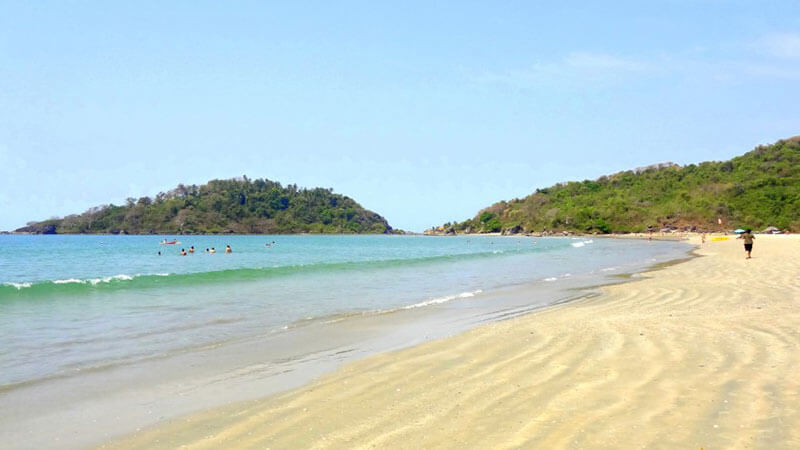 Versova Beach is a continuation of Juhu Beach that is segregated via a creek from the former beach. The village alongside the beach is involved in fish trade. The beach attracts lots of tourist for its natural beauty and surreal horizon views. The beach gathers a crowed on Ganesha Chaturthi festival.
Location: Located in Mumbai, Versova Beach is 165 km from Pune via Mumbai Pune Highway.
Explore all these exotic beaches by planning a trip to Pune and enjoy the best vacation to escape from scorching heat. You just need to book flight tickets to Pune to spend a fascinating holiday. Enjoy travel!