Kerala is one of the most beautiful, mesmerizing, and fascinating places where you must visit once in a lifetime. Its pleasant weather, romantic backwater cruise, tranquil places, breathtaking landscape views, and vibrant culture attracts thousands of tourists every year. If you are going to take a tour of God's own Country and wonder what to do there, then this is the right place for you to know the best things to do in Kerala with family or friends. So, book your flight tickets to this wonderful land and get ready to indulge in exciting things to do there.
Top Things To Do In Kerala
Houseboat Cruise - A Must-Have Experience In Kerala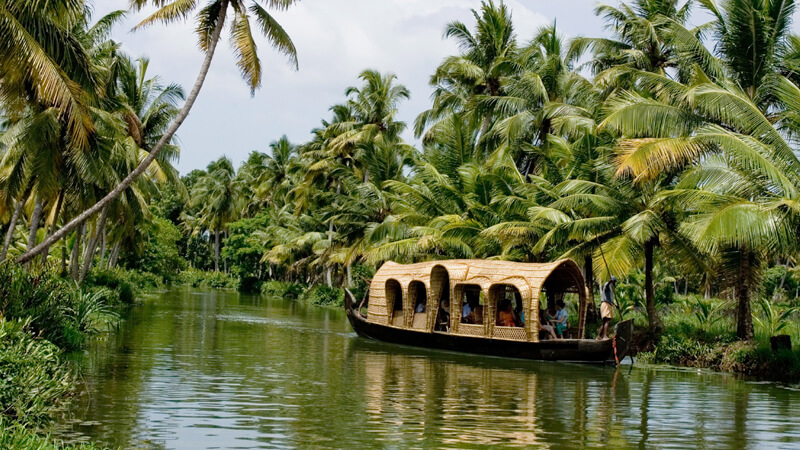 Image: Source
If you have ever been to Kerala, then you must have taken the houseboat cruise ride. A trip to Kerala is incomplete without experiencing the romantic and beautiful houseboat cruise ride through placid and crystal-clear backwaters. While taking cruise ride, you will experience the most charming time with the presence of breathtaking landscape, diverse wildlife, old houses, and villages. It can be a perfect and memorable journey for a romantic couple.
Live The Village Life - A Traditional Tour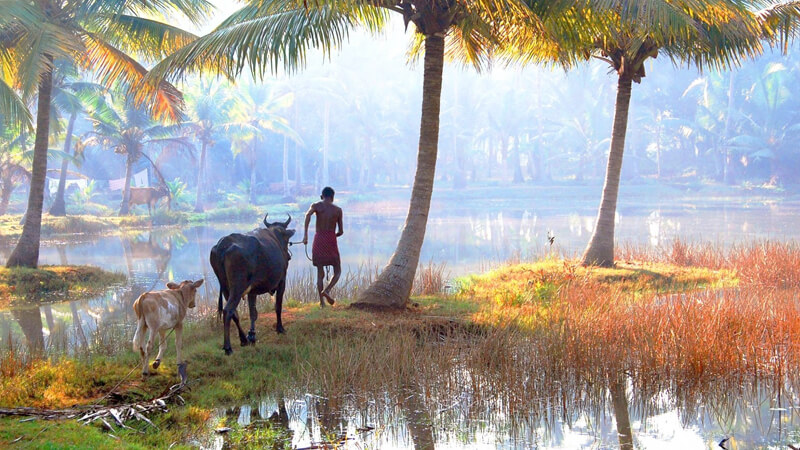 Image: Source
Kerala can provide you a village life that you will love to experience. When you take a houseboat cruise, you will see villages full of people following different cultures and traditions. If you take out some time to visit these villages, you will soon realize that it is the best time that you are spending here. Have lunch time with one of the local families and listen to their life stories.
Visit A Tea Plantation – Walking Tour in Munnar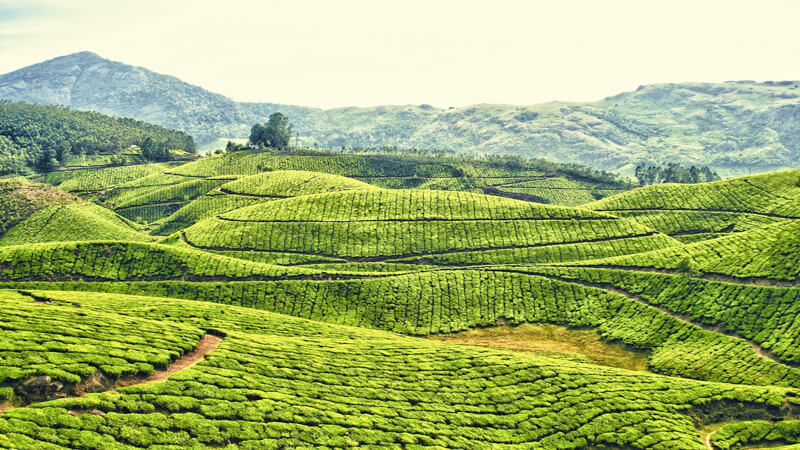 Image: Source
One must visit tea plantations in Munnar while being in Kerala. This is one of the best things to do in Munnar for families and friends. It is like a paradise for tourists with a never-ending canvas of green rolling hills. Taste different teas, and don't forget to visit the Kannan Devan Plantation Museum to check how is tea processed from tea leaves. You can buy some great tasted teas from the museum's shop to take home.
Check out Neelakurinji Bloom
Image: Source
The Eravikulam National Park is a popular spot for tourists because of Neelakurinji, which bloom once in 12 years. This once in a blue moon view is a breathtaking and fascinating experience to all. The National Park is home to many infrequent plants and trees. Also, don't forget to explore Nilgiri Thar, an endangered mountain goat while trekking the hills. It is one of the most Adventurous things to do in Kerala.
Indulge in Ayurveda Session – Experience Ayurvedic Treatment
Image: Source
Kerala has numerous Ayurveda resorts and spas where you can experience the rejuvenating Ayurveda treatment. They use natural herbs from medicinal plants that provide ultimate relaxation to the body. Problems like insomnia, neurological disorders, tinnitus, and psoriasis can be easily treated with Ayurveda treatment. Get a massage session in one of the best resorts in Kerala and revive all your stress to start exploring new places on your holiday.
Enjoy Kathakali Performance – Watch and Try Yourself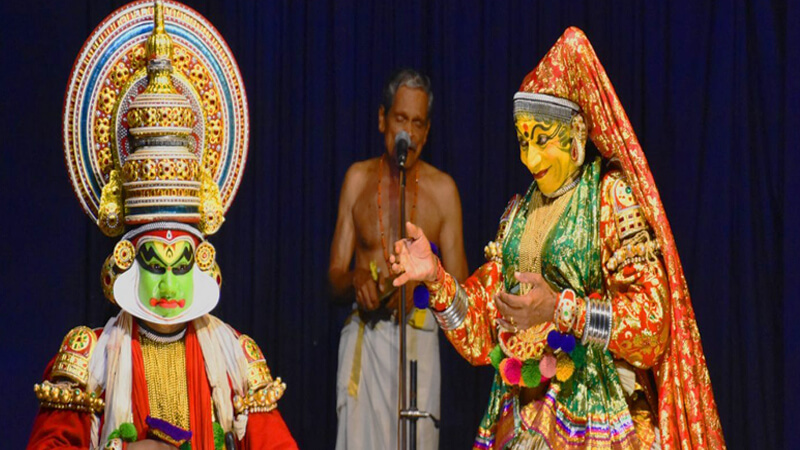 Image: Source
Kathakali is a traditional, yet popular dance of Kerala across the word. Enjoy the performance and artists wearing traditional costume and carrying a unique makeup on their faces. Try to copy their dance movements with your loved ones. I'm sure, you just can't beat them! They are perfect in eye rotating, expression, movements, and everything that Kathakali includes as they practice for long and long hours. You can also catch this performance in Cochin Cultural Center to spend an awesome evening on your tour to Kerala.
Snake Boat Race – Witness The Glory In Monsoon Season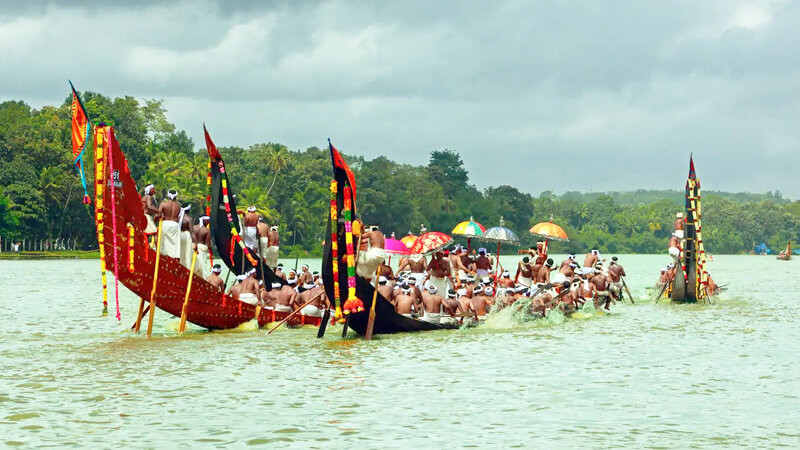 Image: Source
Kerala is renowned for the "Snake Boat Race" that commences every year in monsoon season. The best time to witness the Snake Boat Race is from August to October. Vallam Kali is the place where the tradition of boat race started in Kerala. All the villages with their colorful boat take participate in the snake boat race at the festival of Onam. Each village in Kerala has its own snake boat, and it can contain 100 rowers at a time. You must experience this scene if you are in God's own country in the monsoon season.
Satisfy Your Inner Soul – Visit All Famous Temples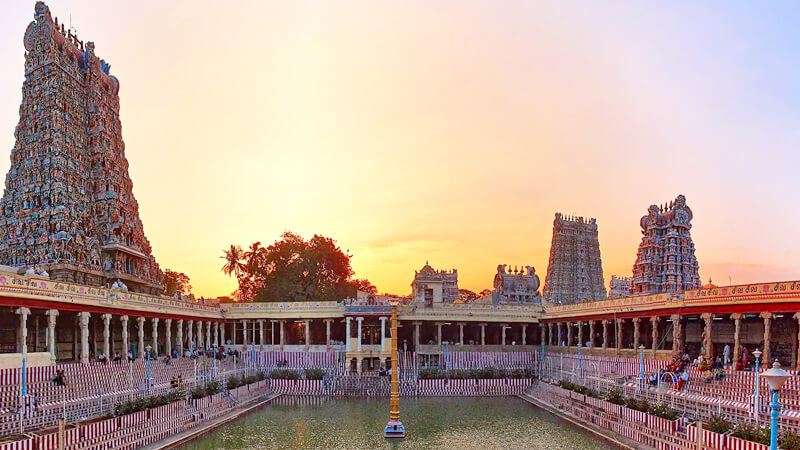 Image: Source
You must head to popular temples in Kerala while taking a tour of God's own country. It is a state that is known for its tranquility. Kerala consists of several beautiful divine places that also showcases architectural wonders. The temples like Sree Pdamanbhaswamy Temple, Attukal Bhagavathy Temple, Tali Temple, Chottanikara Devi Temple, and Guruvayoor Srikrishna Temple are some of the spiritual places where you must go to feel the divine soul.