You must be wondering if there is a gap in the market that we are trying to fill by launching our Spiritual Goa Packages;
Well, There Is.
Generations after generations have imagined Goa in a certain way which eventually has created a road block in the way we look at this tourist spot. Goa, statistically witnesses the highest rate of tourist inflow and we as an OTA, have seen an increasing rate of tourists influx into the state in the past 10 years.
The question here is; even after being one of the top 5 most travelled states of India, Goa witnesses a huge shortage in the supply of tourists against the demand for the same. By diving deeper into this particular use case, we've found out there is no tangible or measurable aspect that is leading to this supply shortage.
It is an intangible sentiment which is doing so.
Fear: A Driving Force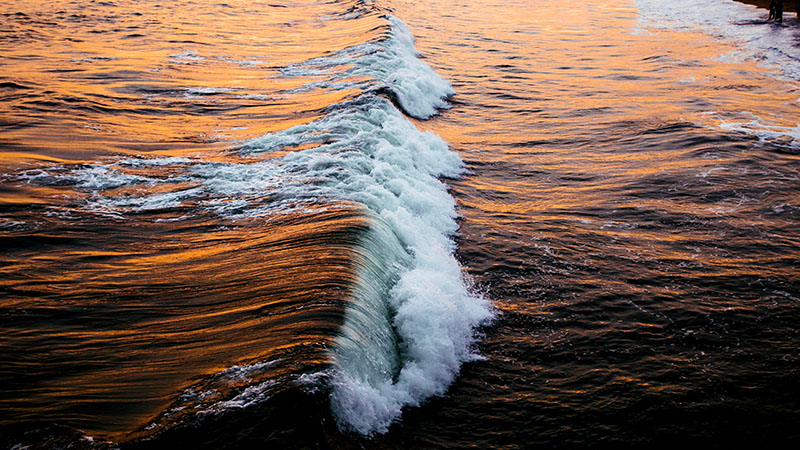 After reaching out to millions of our customers through quantitative surveys and understanding the reasons behind the cancellation of their previous Goa plans, we observed that there was a method to this chaos.
We created two broad segments of the responses received and found out the root cause of the cancellations to be the same for both the segments.
Segment 352: (Contact base: 13 million)
The Abandoned
The first segment cancelled because they had no one to go to Goa with.
Person A, an average human in today's fast and busy world has an average of 10 friends they occasionally hang out with. However, the number of friends they will be comfortable to go on a trip with reduces by 75%.
The chances of 4 out of 10 people cancelling or saying no to a Goa trip in India is 98.75%.
Average demand: 8
Average supply: 1
Segment 386: The Forbidden (Contact base: 7 million)
Parents worry about safety and want to take heavy precautions to protect their child. The top 3 places parents prohibit their child to visit are:
Earthquake-prone areas

High altitude notorious mountains

Goa
The stereotype of believing that "something wrong happens In Goa" is so deeply engrained in the minds of our society that half of the aspiring population never is allowed to enter the state.
Avg. Demand: 9
Avg. Supply: 0.19
The Solution: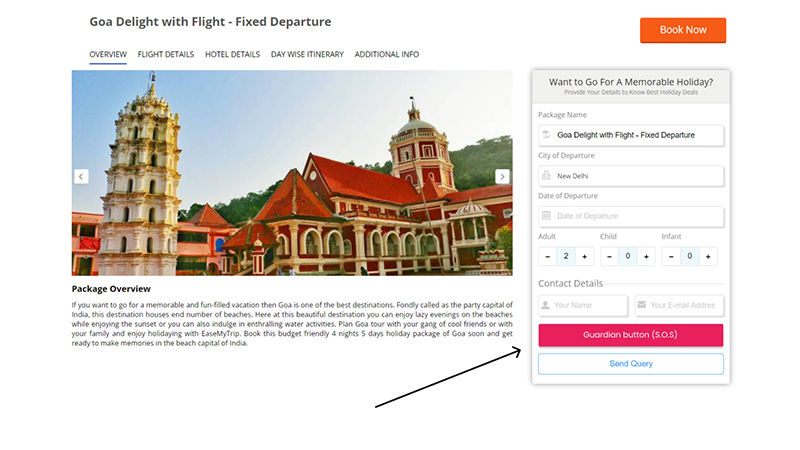 A Spiritual Goa Package and an SOS button for the parents.
We have revamped the itinerary and activities of Goa. The package will showcase the tourist spots of Goa in a new light. The activities hosted on those spiritual spots will be directed towards attaining a sense of freedom and peace in the souls and minds of the young and old of the country.
It is high time we break the rigid mindset towards what Goa is all about and the impact it is capable of creating. In order to attend to the concerns of parents of young college students and employees, we have also created an SOS button on our website and have named it the "Guardian button"
This button will open new avenues of thinking for whoever experiences it. Our internal team thinks its quite meta. Use it to convince your parents or parents of your friends and never face the old school problems again.
Our product will launching soon on our app. Stick around to see the great reveal.
We can't disclose more information about the package yet but we can promise that it will change your life and like we mentioned in the beginning, fill the long- pending gaps.
This is part of our April fool's campaign. Content is meant for humor purpose only.