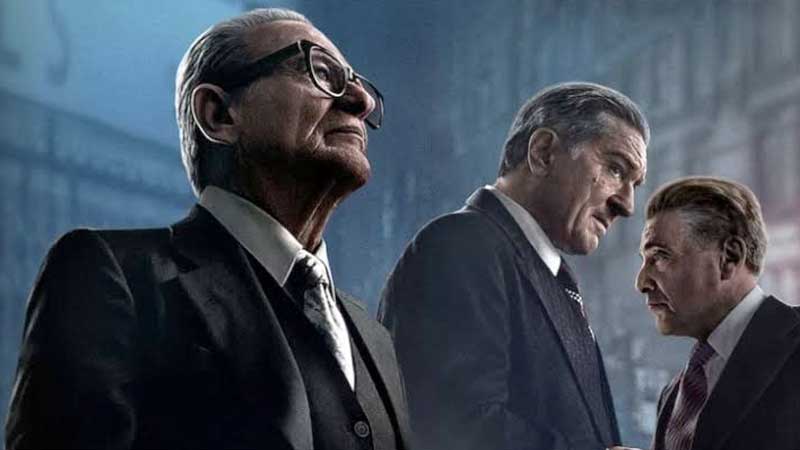 Image: Source
Legendary director Martin Scorsese's epic crime drama – 'The Irishman' became flavor of the month after it started streaming online for its viewers. This cult show has been starred with the epic trio of Robert Di Niro, Joe Pesci and Al Pacino whose acting skills embellished the screen time of The Irishman. The plot of The Irishman is based on the murder of Jimmy Hoffa, who went missing in the city of Detroit in 1975 and declared dead. Later Frank Sheeran, an American labor union official confessed on the deathbed of killing Hoffa. It came as a bolt from the blues for every one. Majority of 'The Irishman' has been shot in studios of New York, Long Island and Queens. But some of the scenes were shot in Philadelphia and Miami. We have listed all the shooting locations of The Irishman which you can visit in real life.
Villa Di Roma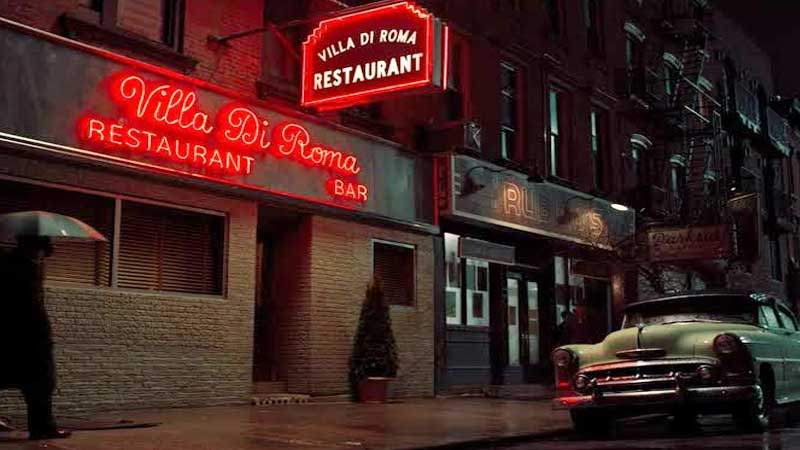 Image: Source
You must remember this place from the scene where Frank Sheeran met Russell Bufalino for the first time ever in the movie. That place was Villa Di Roma, a red gravy Italian joint located in South Philadelphia. However, the restaurant was recreated in Ridgewoodfor most of the scenes but you can visit the real one. Recreation of this restaurant in Queens's studio was kept so detailed that even the other local businesses around it were also included in the set. You can enjoy some culinary marvels at Villa Di Roma while recalling the anecdote of ill-fated Mafia family.
Location: 936 S 9th Street, Philadelphia
Friendly Lounge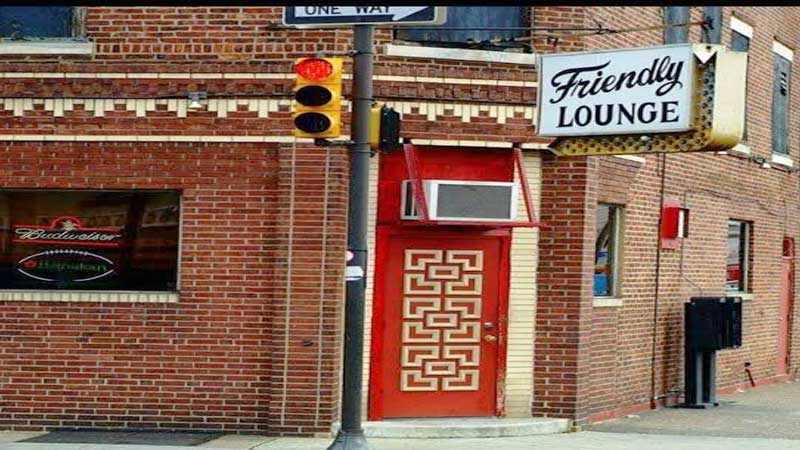 Image: Source
Friendly Lounge was opened in the 1950's by Felix DiTullio and has been used in initial parts of 'The Irishman' when Frank Sheeran was shown getting acquainted with DiTullio. You can hang out with your friends here on the shooting location of The Irishman and have a mellow time in this dive bar where you will get local beer Yuengling for just $4.Being in Friendly Lounge will make you feel nothing has changed in this place like the black and white sign hanging above the door.
Location: 1039 S 8TH S Street, Philadelphia
The Schuylkill River
Image: Source
Whispers didn't tell Sheeran that Bruno spared his life when he agreed to kill Whispers and that's when Sheeran had his first mob hit ever. This is the place where Frank Sheeran was shown dumping all his weapons after killing. As Sheeran says this place was used by everybody so much that, 'if they send divers down there, they'd able to arm a small country. This shooting location of 'The Irishman' is located in the New Jersey state of Philadelphia.
Location: 1 Boathouse Row, Philadelphia.
Melrose Diner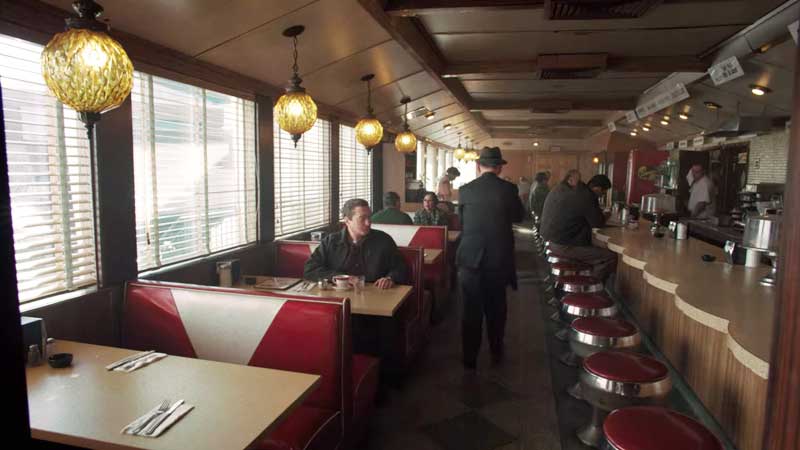 Image: Source
Melrose Diner was the place where Whispers asks Sheeran to wipe out Cadillac Linen Service in Delaware in 'The Irishman'. This place is very famous among the locals and so does it was for Sheeran and DuTilio. As a recommendation for this restaurant, we suggest you stick to the apple pie which Sheeran was in favor of.
Location: 1501 - 1527 Snyder Ave, Philadelphia, PA 19145, United States
Umberto's Clam House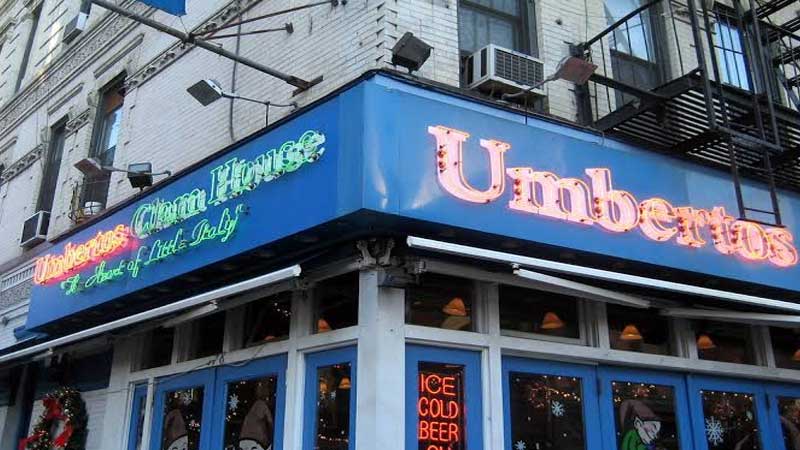 Image: Source
Though the original Umberto's Clam House was shut down after the brazen killing in 1972, later another Umberto's was open two doors away which serve the same seafood and pasta. In 'The Irishman' plot, when Sheeran was sent by Bufalino to take out Joseph Gallo after Bufalino was insulted by the Colombo crime family, that mob hit was shown in Umberto's. It is one of the shooting locations of The Irishman which has been lately most visited by fans.
Location: 132 Mulberry Street, New York
Van Nest Bowling Alley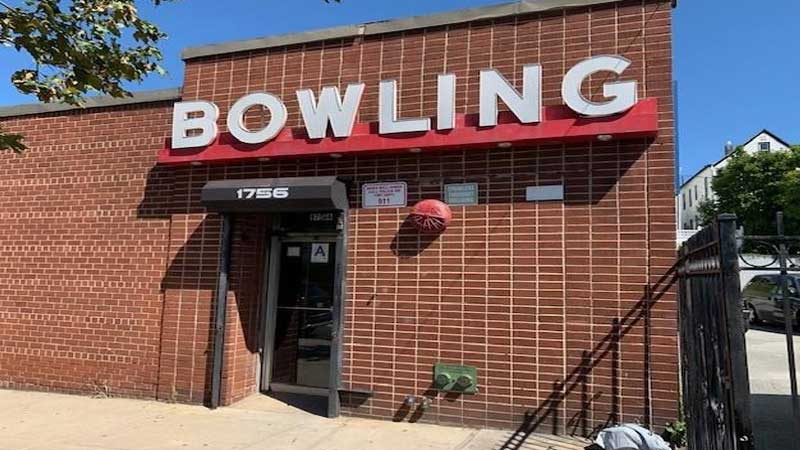 Image: Source
Van Nest Bowling Alley in the Bronx has been shown in many popular movies like Men in Black II. This place hasn't changed much since 1960, it is still the same wooden lane, hand-printed scorekeeping and manual that is incorporated in here. In The Irishman, Frank Sheeran took his family for an outing and brought them here in Van Nest Bowling Alley along with Bufalino. You can visit this shooting location of The Irishman and have a good bowling time with your friends.
Location: 1756 Bronx dale Ave, the Bronx, New York.
Bronx County Courthouse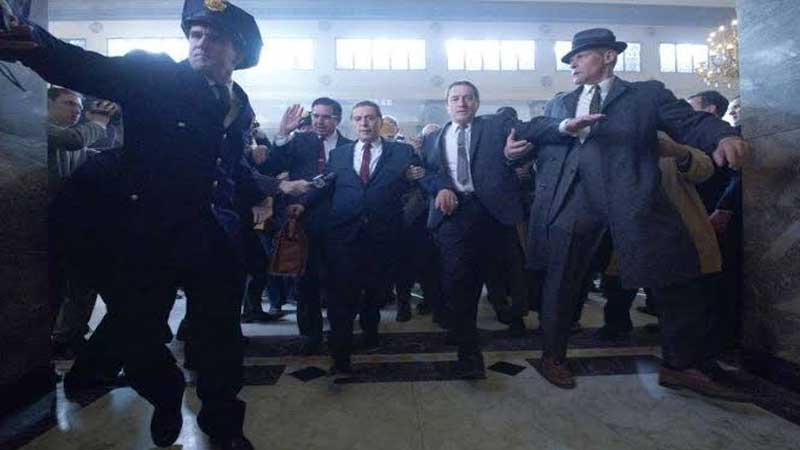 Image: Source
A scene from 'The Irishman' where Jimmy Hoffa is on trial of some other case has been shot in the Bronx County Courthouse. In recent years, this place has been turning into a famous Hollywood shooting location where shows like Billions, Maniac, Gotham and Daredevil have been shot.
Location: 851 Grand Concourse, The Bronx, New York
Weir's Ice Cream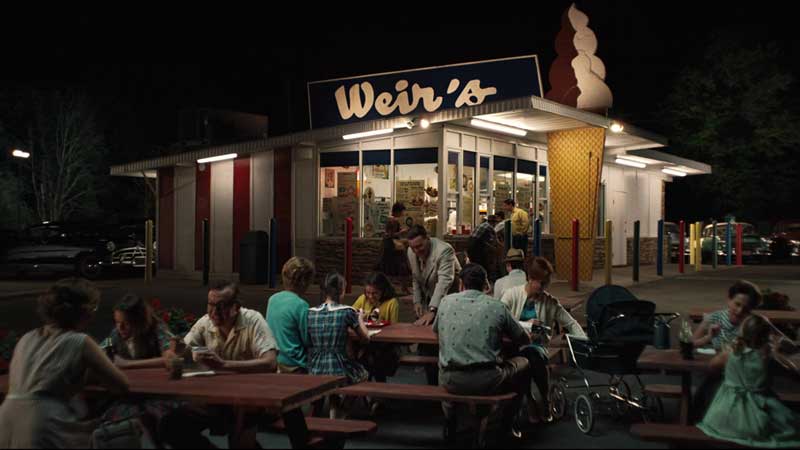 Image: Source
A very heart-melting scene from the Irishman has been shot here. The scene where Jimmy Hoffa takes Bofalino's daughter with him to get her ice-cream was a very adoring part of this show. This place seasonally opens where you can grab Italian ice, homemade scoops and banana splits.
Location: 2159 NY-94, Salisbury Mills, New York.
Our Mother of Sorrows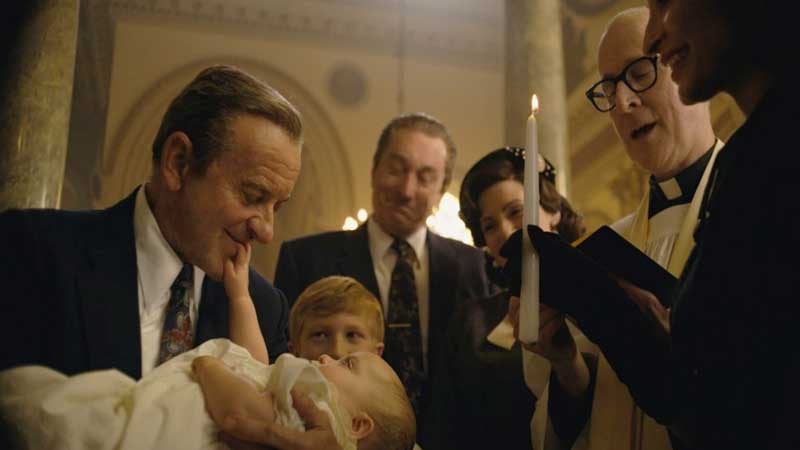 Image: Source
However, there is no clear mention of this place in the show but it is guessed from the credits in which one of the crew was mentioned as Our Mother of Sorrows Priest. Interior of this church has been shown many times in The Irishman and baptism of Sheeran's two children was also considered to be performed inside this church. This place was shut by the Archdiocese of Philadelphia in 2017.
Location: 48th Street and Lancaster Avenue
Now you know where this cinematic marvel was shot. So, don't miss out the chance of experiencing the real locations of The Irishman. Book your international flight tickets from EaseMyTrip and avail amazing discount offers.