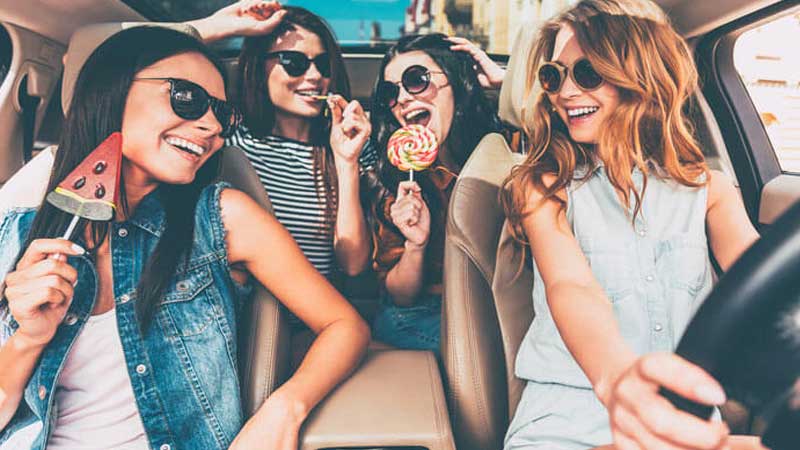 The Women of India spend so much time in skillfully doing so many things that she somewhere ends up ignoring her own self and the friendships she never could have imagined her life without. So, to cherish the relationship with your own being and the forever-loving female friends it is the perfect time to take a road trip. You don't have to go too far to inject your friendship with an elixir of joy, since there are plenty of scenic road trips in India that will get the job done. Brace yourself for doing all the things that will be going to make you the happiest; with your good old girl gang because we are going to tell you about the most amazing road trip that will inspire the young and free spirit in you.
Delhi to Jaisalmer
Route Map: There are three major routes that can be taken to reach Jaisalmer from Delhi. One is towards Alwar as you take NH11 then comes Jaipur where you stay on NH48 till Jodhpur and finally to take NH125 AND NH11 to reach Jaisalmer enrouting Pokhran.
Halt: Alwar, Jaipur and Jodhpur for expereincing the perfect amalgamation of royalty and modernity.
Best places to visit in Jaisalmer: Jaisalmer Fort, Desert Safari, Gadisar Lake, Jain Temples, Kuldhara Village, Tazia Tower and Badal Palace, Sam Sand Dunes, Nathmal Ki Haveli and Patwon ki haveli etc.
India to Thailand
Route Map: The routes have opened up just two years ago taking you to Thailand from India via Myanmar. The most convenient way to start your journey is to reach Imphal first then travel to Bagan, where you can take a Halt and stay on NH37 till Inle Lake in Myanmar and then go forward taking Route 3 from Yangon and reach Bangkok via Tak. If not road, you can also book your international flights to Thailand from EaseMyTrip.com
Halt: Imphal for the floating national park, Bagan to visit its temples and Tharabar Gate. Yangon for the most tranquil experience.
Best places to visit in Thailand: Chiang Mai, Bangkok, Thailand Islands, Kanchanaburi, Ayuthaya, Khao Sok National Park, Railay, Phanom Rung and Pai etc.
Mumbai to Goa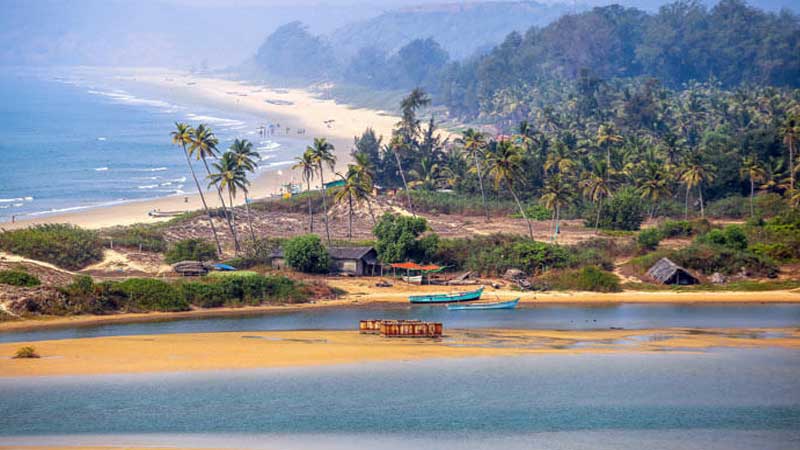 Road Map: To have the best time on the road trip to Goa from Mumbai, there are two popular routes. One would be to go through the famous hill stations of Khandala and Lonavla, and the other is via Kolad and Mahabaleshwar. Choose the route after crossing the toll road on the Mumbai-Bangalore route. Both of the pathways meet up at Satara, from where Goa is around only 6 kms away.
Special Haults: Khandala, Lonavla, Kolad and Mahabaleshwar
Best places to visit in Goa: Baga Beach, Calangute Beach, Basilica of Bom Jesus, Cruise, Dudhsagar Waterfalls and Fort Aguada etc.
East Coast Road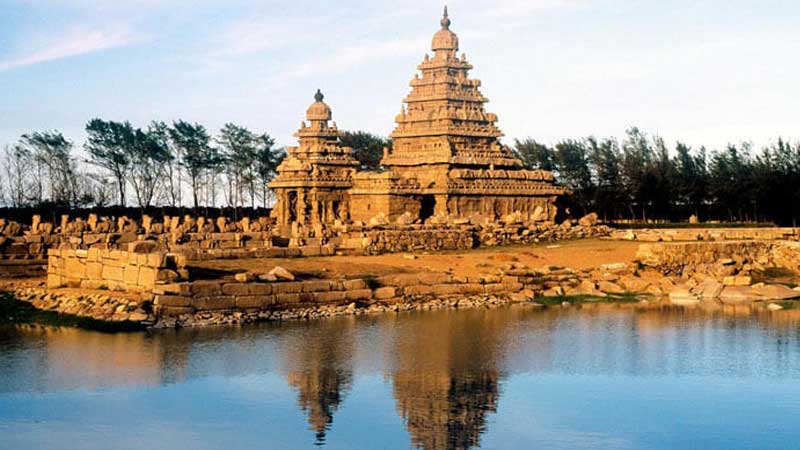 Route Map: Your trip to will take you to the State Highway 4, known as the East Coast Road, linking Chennai to Cuddalore and the mesmerising Pondicherry. This whole road trip with women will take you through the various tourist attractions located on the Eastern Coast of India like, Karaikal, Nagore, Nagapattinam, Thiruthuraipoondi, Mahabalipuram, Manora, Manamelkudi, Ramanathapuram, Koodankulam and various stunning beaches.
Halt: Marundeeswarar Temple, Covelong, Tiger Cave, Temples of Mahabalipuram Alamparai Fort near Kadappakkam and the colonial beach town of Pondicherry.
Best places to visit in the East: Veerampattinam Beach, Auroville Beach, Repos Beach huts, Serenity Beach, Promanade Beach and Paradise Beach
Bagdogra to Gangtok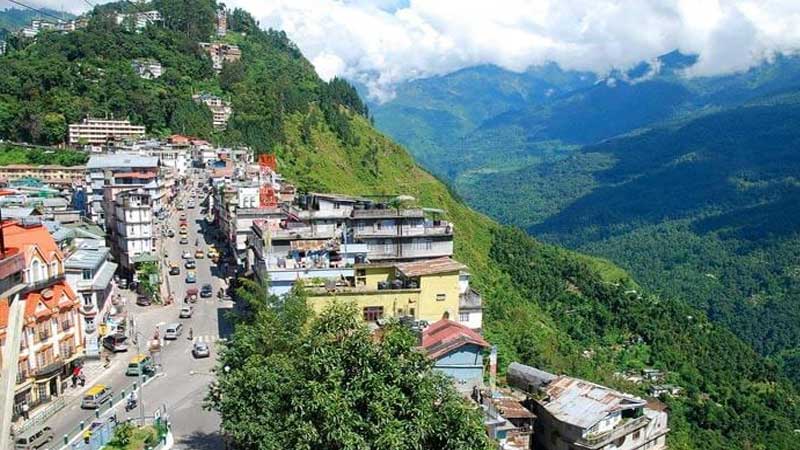 Route Map: Bagdogra to Gangtok is the among the best road trips for women. To begin your journey, you have to take NH10 to Siliguri, which is the only and the best route to travel. Then enter south Sikkim from Rongli to Zuluk to Nathang Valley, from here proceed to Gangtok through Tsongmo Lake.
Halt: Rongli and Zaluk for the feel of the true north eastern culture.
Best places to visit in Gangtok: Rumtek Monatsery, Ganesh Tok, Tsongmo Lake, Ban Jhakri Falls, Do Drul Chorten and MG Road etc.
Delhi to Khajuraho via Orchha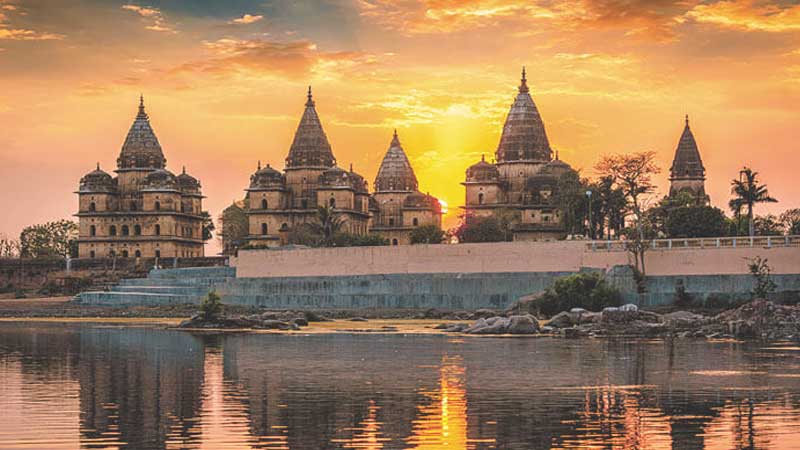 Route Map: It is the best road trip to encourage the carefree spirit in the women of India. You can choose from two famous routes to go Khajurao from Delhi, the most convenient one is you go on the Taj Express Highway and move towards Agra, visiting Gwalior then NH44 till Orchha. After that you should go to NH39 to arrive at Khajuraho, crossing Chhatarpur.
Halt: Agra for the world famous Taj Mahal and Orchha for the most historical experience.
Best places to visit In Khajurao: Kandariya Mahadeo Temple, Kandariya Mahadeo Temple, Matangeshwar Temple, Adinath Temple, Javari Temple, Panna National Park and Raneh Falls etc.
Spiti Valley Circuit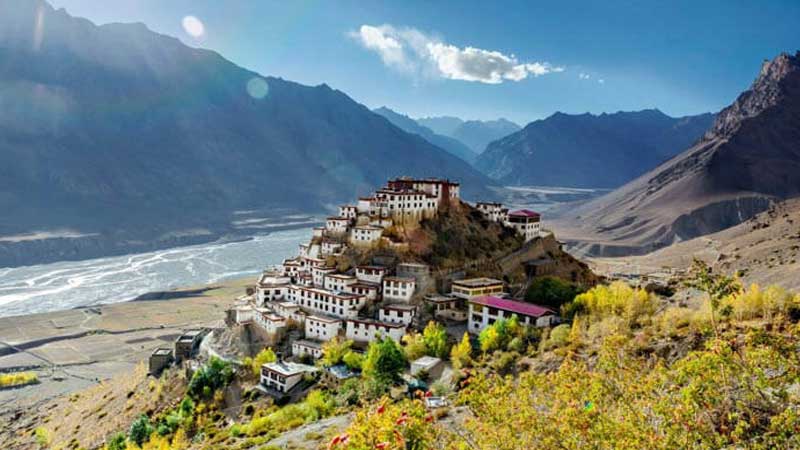 Route Map: The best way to travel Spiti is to start from Manali, then arrive Kaza from Batal and Losar. If you are going from Shimla side, begin with Ramnagar then Kaza, crossing Reckong Peo, Pooh and Tabo on your journey.
Haults: Chandratal Lake, Key Monastery, Kibber and Dhankar, for a glimpse of ancient and modern Buddhist practices coexisting peacefully.
Delhi to Nepal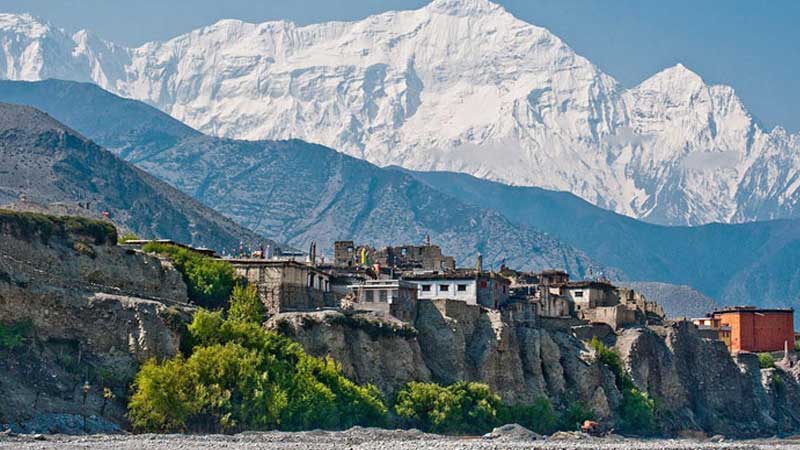 Route Map: The best route to reach Nepal from India is to go NH9 from Delhi till Nainital. Then from Nainital, you have to go and take NH730 road going towards Sunauli and make your entry into Nepal border. For people willing to explore more, can take a diversion en route to Sanauli and proceed to Palia Kalan to visit the famous Dudhwa National Park.
Haults: Nainital, Palia Kalan, Dudhwa National Park
Best places to visit in Nepal: Kathmandu, Nagarkot, Bhaktapur, Sagarmatha National Park, Lumbini and Janakpur etc.