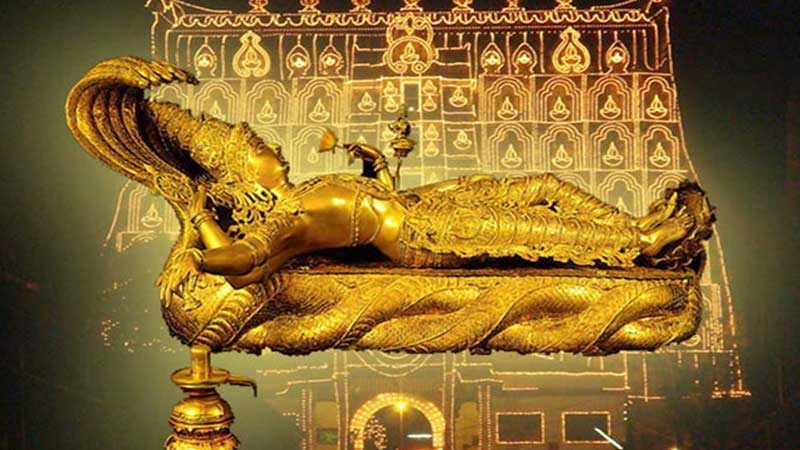 History and religion of India are visible all through the world and travelers coming across various places our country get mesmerized with the sights of the religious performances held here. India is home to a great range of historical monuments, forts, palaces and the temples that gives an insight into India's splendid past. You will also find many temples in India which speak volumes about the amazing history of this country. There are a large number of famous temples in India that travelers can visit to explore their beauty. Some of these temples were built way long back and many of them are believed to have mystery of their own. These temples give a vibrant insight into the history of the period they were constructed. Amongst all, there are few temples, which are believed to be the richest temples in India that you must visit by flight booking. In this article, we have mentioned about some of those.
Tirumala Tirupati Venkateswara Temple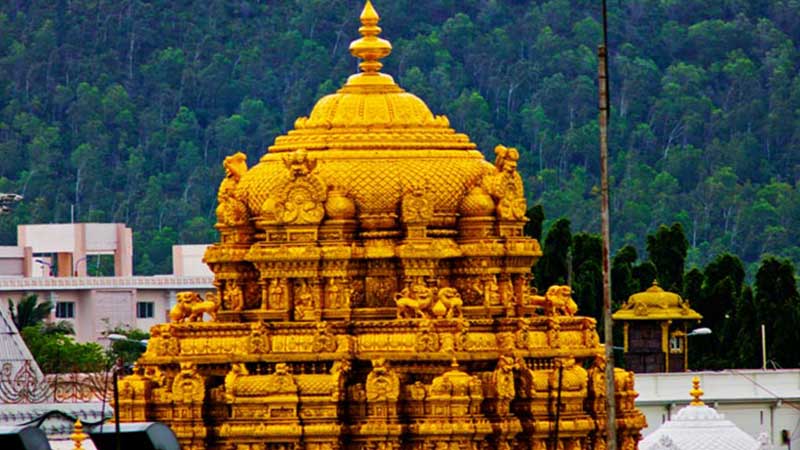 Located on the seventh peak of the Venkata Tirumala Hill, Sri Venkateshwara Temple is one of the most famous and oldest pilgrimage sites. Sited in the south of Sri Swami Puskarini River, this temple has been constructed in the traditional Dravidian style of architecture. It houses an 8 feet tall holy statue of the Lord Venkateshwara that is placed under the gold glided dome named as Ananda Nilaya Divya Vimana. The eyes of the idol are covered with a tilak of camphor, and decorated with precious and semi-precious stones. As per the traditional practice, one must pay visit to the temple of Varahaswami before visiting Sri Venkateswara Swami temple. This beautiful temple enjoys the privilege of being one the richest pilgrimage centers in India and across the globe.
Sri Padmanabhaswamy Temple, Thiruvananthapuram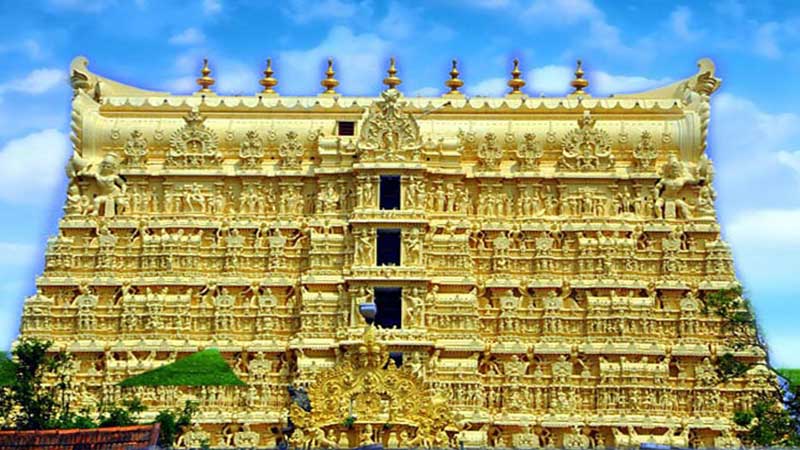 Sri Padmanabhaswamy Temple is located in the heart of the city of Thiruvananthapuram where you can reach by online bus booking. This temple is dedicated to Lord Vishnu and is being managed by the former royal family of Travancore. It is designed marvelously in the Dravidian style. The highlight of this temple is the idol of Padmanabhaswamy. You can find a Lord Vishnu in a reclining position on Ananthan, the celestial serpent. The city gets its name from this shrine. The temple has a total assets of around 90,000 crores worth include gold, gold idols, antique silver, emeralds, diamonds and brass. This collection also includes two golden coconut shells that are studded with precious stones.
Siddhivinayak Temple, Mumbai
Located in the state of Maharashtra, Siddhivinayak temple is a famous Hindu temple housing the holy statue of Lord Ganesha. This temple has been visited by pilgrims and tourists since the early 1900s. Once a small structure of brick is today the richest temple in Mumbai and is close to many devotees. Though, unless you get there in time and on the particularly right days, otherwise you may end up stuck in a line for hours. Its magnificent architecture and management of pilgrims within is worth watching.
Shirdi Sai Baba Temple, Shirdi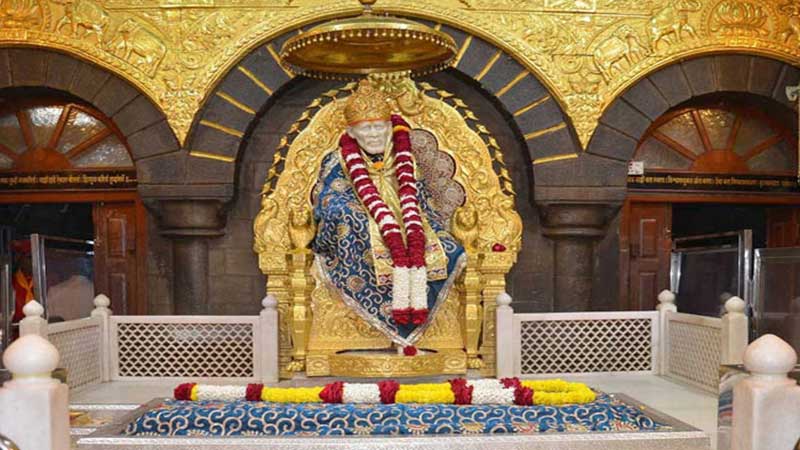 Sai Baba temple is located in Shirdi Maharashtra is among the top pilgrimage sites of the world. The temple is a beautiful shrine which was constructed in the year 1922. Shirdi Sai Baba temple is approx. 296 KM from Mumbai city. Also, this temple is known to the third richest temple in India where millions of pilgrims of different religions and castes visit daily. Shirdi is flocked by devotees and interested tourists who come to this holy land of Shri Sai Baba. Wanna go to Shirdi Temple? Book lowest price flight ticket to Mumbai and feel the inner peace.
Golden Temple, Amritsar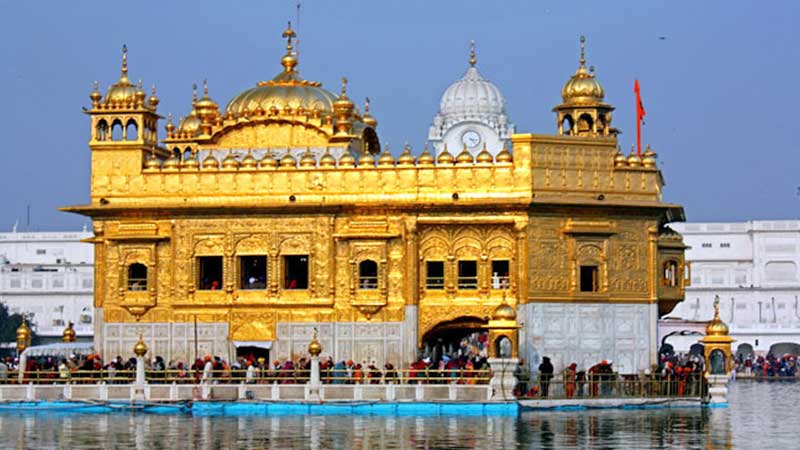 Golden Temple is a huge temple that perfectly epitomizes the whole history, religion and culture of the Sikhs. This holy place is originally known as Sri Harmandir Sahib. The upper floors of the Gurudwara are constructed using 400 kg of gold giving it its name 'The Golden Temple'. The Gurudwara houses the holy book of Sikhism 'Guru Granth Sahib'. The building opposite to it has a museum which explains the entire story of the Sikhs. It is one of the wealthiest temples in India that also has great religious significance.
Meenakshi Temple, Madurai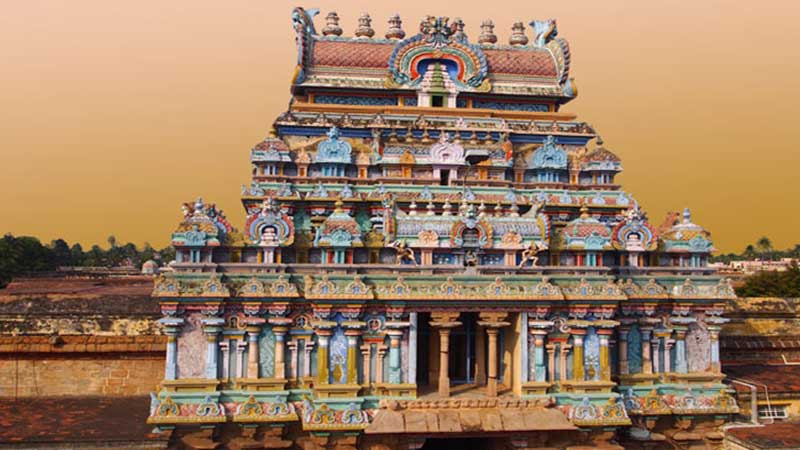 It is one among the very few temples in India that witnessed footfalls of around 20 to 30 thousand devotees daily. The temple earns revenue of approximately 60 million annually. It enshrines about 33,000 sculptures in its premises. The main deity of the temple is Goddess Meenakshi, the wife of Sundareshwar (Lord Shiva). There are 14 gopurams in the temple having heights between 45 and 50 meters. The temple also has two golden carts, which enhance the magnificence of this famous Hindu Shrine and make it one of the richest temples of India.
Somnath Temple, Gujarat
The immense wealth and glory of this temple were so much that it has been looted and destroyed by Turkic ruler Mahmud of Ghazni 17 times for its brimming gold and silver collections. The temple still has enough prized possessions that make it called as one of the richest temples in India. It features exclusive architectural planning and has immense religious importance. With the involvement of sophisticated methodical construction, this coastal temple turns into a popular religious site and a sightseer's delight.
Sabarimala Ayyappa Temple, Kerala
This one of the richest temples of India is visited by about 100 million devotees every year. Sabarimala Temple is considered to be at the top of the list as per the number of devotees visiting the place. The temple is situated on a hilltop at an elevation of 4,133 feet above main sea level, and is encircled by mountains and dense forests. The weird fact about this temple is that only men can enter into this temple. The revenue earned from Sabarimala Temple during pilgrimage season has been calculated around Rs. 230 crore till now.
Jagannath Temple, Puri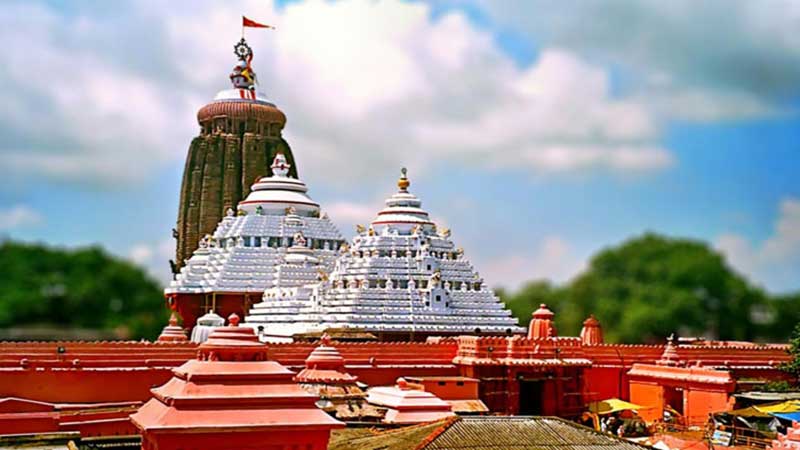 It is another rich temple of India that is also known for high religious significance. As per a report of the year 2010, the bank deposit of Lord Jagannath Temple was more than 150 crore. The temple gets huge donations of around Rs. 15,000 to 20,000 that go 6 times more during the festive season. Around 30,000 devotees come to this shrine everyday and around 70,000 per day in festive season. The temple once received 1.72 crore rupees as a donation by a European devotee. A holiday trip to Puri is incomplete without visiting this revered temple.
Swaminarayan Akshardham Temple, Delhi
Akshardham Temple is not just a popular religious place for the devotees but a visual treat too for the architecture lovers. It has become one of the most captivating elements of Delhi tourism. This amazing Hindu Shrine attracts huge number of visitors every year. The idol of Swaminarayan placed in this temple is made of Gold while the Gurus are covered in leaf. The temple has the Guinness Book of the World record for being the largest comprehensive Hindu temple in the world.
Vaishno Devi Temple, Jammu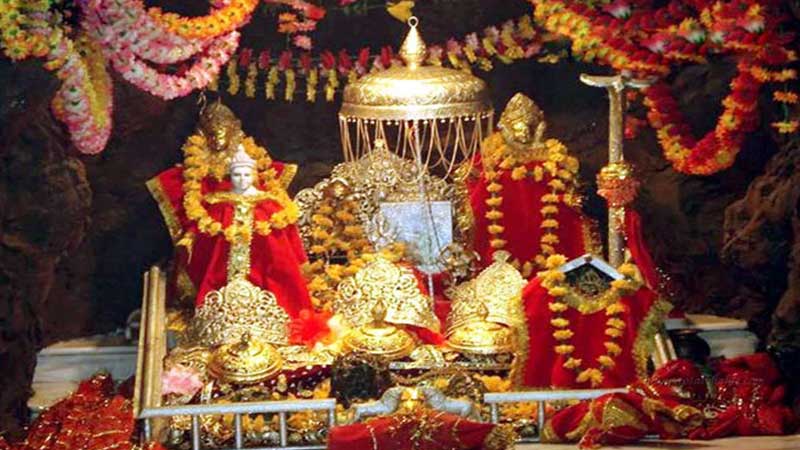 Vaishno Devi Temple is one of the richest temples in India, which is visited by millions of devotees from all over the world. The holy shrine of Goddess Vaishno Devi attracts a huge number of pilgrims in every season. It is the hub of deeply rooted religious beliefs of the Hindus with yearly income of around Rs. 500 crore. About 8 million pilgrims come to this temple making this to be the second most visited temples of India following Tirupati.
Kashi Vishwanath Temple, Varanasi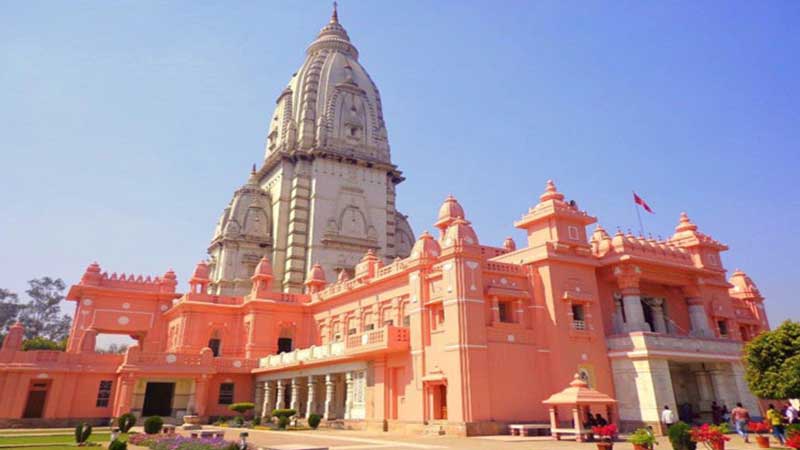 Kashi Vishwanath Temple is one of the most revered religious destinations of India that has still maintained its glory in spite of being looted and demolished many times in the past. It is calculated that more than 3 million domestic and 2 lac foreign tourists visit this temple every year. The annual donation that this temple receives is around Rs. 4-5 crore, which make it one of the wealthiest temples of India. There are three domes in this temple, two of which are gold plated.