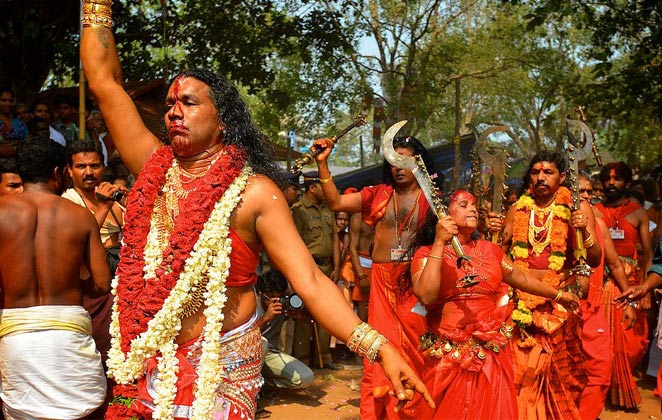 India is said to be the home of a huge number of god and goddesses. There are a large number of holy cities and shrines here that can be explored in this country. Temples and shrine are present at every step, but few of them are really strange, unusual and weird in a different way. Some temples in India are famous because of their unconventional deities while some due to their exorcism rites. Explore such religious places in India that follow tantric methods and have many weird rituals.
Mahendipur Balaji Temple, Rajasthan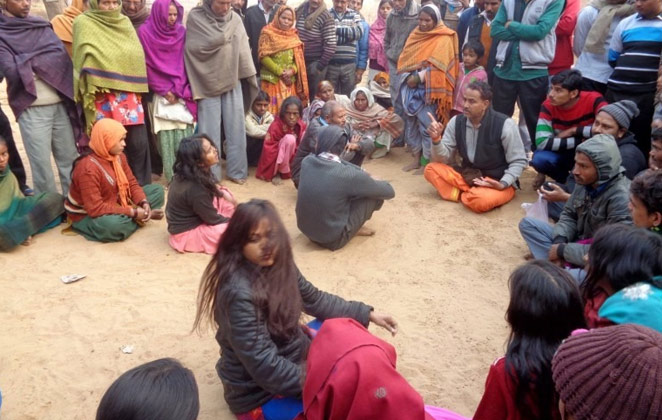 If you don't believe in supernatural things, you should definitely visit this place as it will turn your all faiths in science upside down. Located in Dausa district of Rajasthan, the temple is known for freeing people from evil spirits, ghosts and demons. Various methods like hanging from the ceiling, pouring with boiling water and chaining to walls are used to get rid of the evils from obsessed bodies. This temple is among one of the places in India where exorcisms are still performed by the priests. No Prasad is taken or given in this temple.
Kamakhya Devi Temple, Assam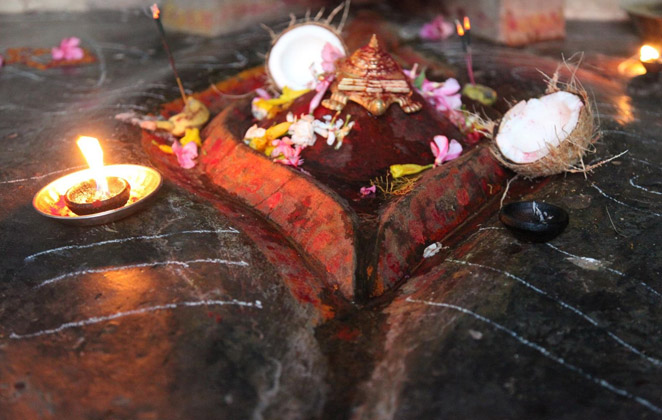 Located on the top of Nilachal Hill in Guwahati, Kamakhya Devi Temple is one of the most popular yet mysterious temples in India. It is a Shakti Peeth, which does not have an idol to worship rather have the yoni or vagina of Devi Sati. During monsoon on each year, the goddess is said to be menstruated. Yes, you heard it right and the temple remains closed for 3-days. It has also been witnessed that the underground spring flowing in the chamber of the temple becomes red in those three days. A piece of red cloth used for covering the stone yoni during those days is given as 'Prasad' to the devotees.
Devji Maharaj Mandir, Madhya Pradesh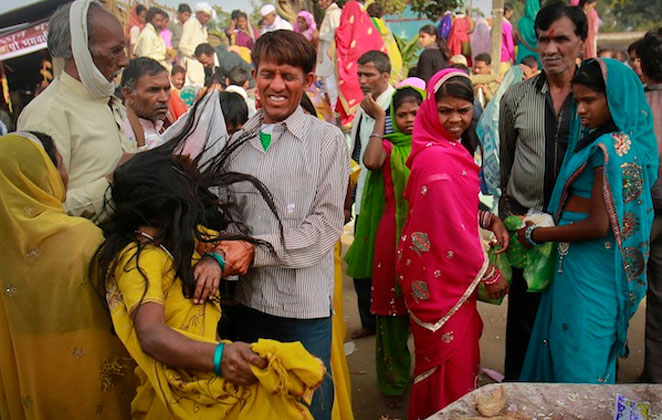 Devji Maharaj Temple in Madhya Pradesh is another exotic religious place in India where followers come to get rid of ghosts and evil spirits on full moon of every month. The most common practice is to light the camphor tablets on palms to and making the spirits leave the body. There is a ghost fair organized in the temple campus to pacify the evil spirits. It is really a mysterious place.
Kodungallur Bhagavathy Temple, Kerala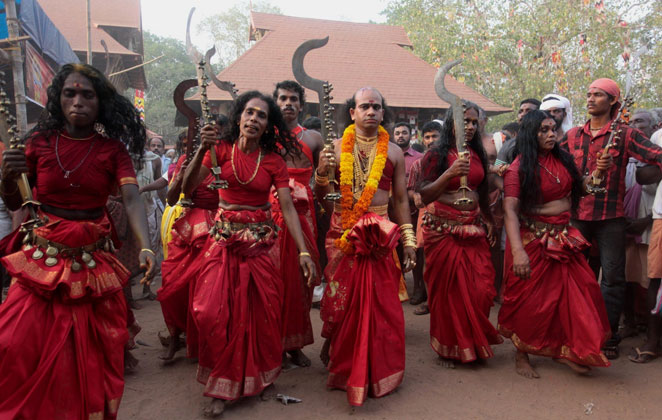 Kodungallur Bhagavathy Temple celebrates a weird festival of 7-days every year, which is known as the Bharani Festival. All wear red attires and carry swords swarm in this temple while running around in an unbelievable condition. They strike their heads with those swords allowing the blood pouring without restraint. All of them enter into the temple while singing impolite songs about the Devi.
Venkateswara Temple, Andhra Pradesh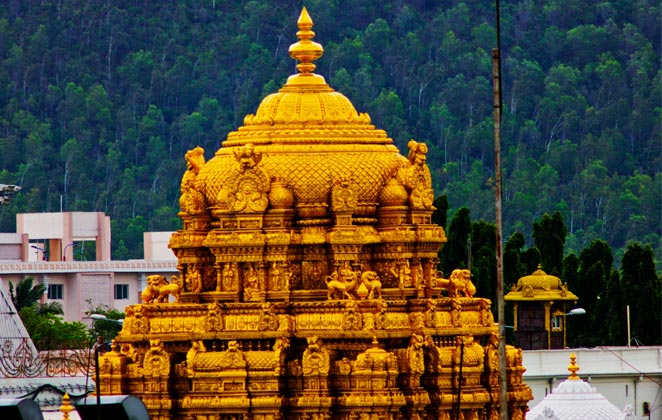 Venkateswara Temple has created a lucrative and unusual market by selling human locks (hair) to other countries. The main idol of this temple is Lord Vishnu and human hair is supposed to be a symbol of sacrifice here. It is one of the most historical temples of the country where more than 12,000 pilgrims come every day and got their head shaved on fulfilling their wish. About 75 tons of hair are annually accumulated here and result into earning about 6.5 million USD. These are for making wig by Italian manufacturers or for food preservation.
Stambheshwar Mahadev, Gujarat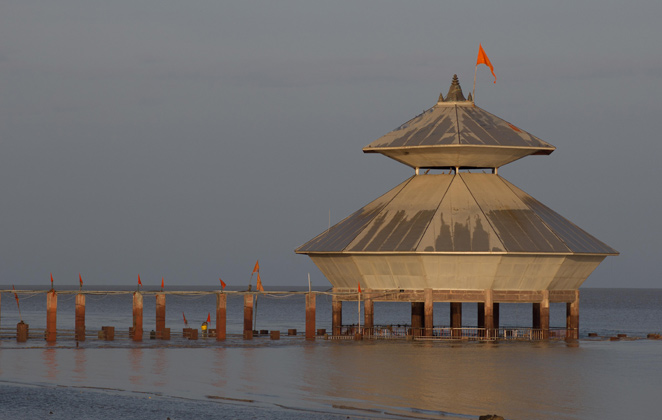 It is a temple that appears and disappears all through the day. Situated close to Vadodara city of the state of Gujarat, Stambheshwar Mahadev Temple shares its shores with the Arabian Sea. It is said that Lord Shiva lives here and blesses them who dare to visit the place. One unique thing about this temple is that one can visit this only during low tide season. During the high tides, the temple is completely covered by the sea.
Kal Bhairav Nath Temple, Madhya Pradesh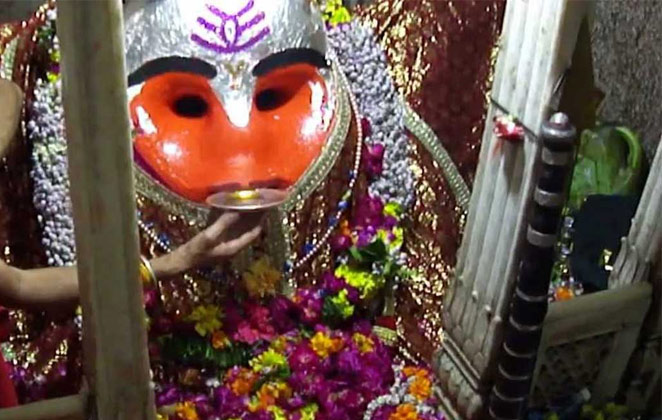 Have you ever heard of offering liquor as Prasad? The only thing offered to the deity of this temple is Alcohol. It is not a fantasy but reality and about gallons of liquors are presented to him every day. In fact, devotees are also given with the same Prasad. Weird...Isn't it?
Dattatreya Temple, Karnataka
It is another popular temple in the state of Karnataka that is famous for giving rid from the evil spirit to a person. On every no-moon day and full-moon day, Maha Mangal Aarti is performed at 11:30 am in this temple. Possessed bodies make noises and create fearsome atmosphere.
So, in case you plan your travel to any of these temples, book flight ticket with EaseMyTrip and avail huge disoucnts on your booking.