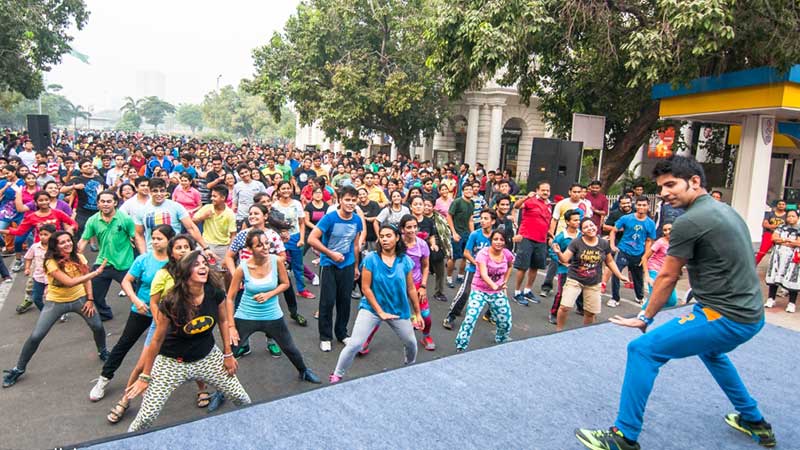 Raahgiri was first launched in Gurgaon to promote social integration, preserve environment and encourage sustainable transport. The event was started in Gurgaon on 17th Nov'13 and known as India's first sustained car-free day. On this day, lots of activities take place on the roads on Sunday and replace cars with activities like dance classes, yoga classes, jogging, cycling, roller skating, badminton playing, aerobics, and volleyball sports. It is good for environment as well human health, as no cars are allowed for a particular period where people can roam on the streets without having any fear of accidents. This is the day when roads become pedestrian-friendly from 6 AM to 10 AM.
Raahgiri Day in Delhi, Connaught Place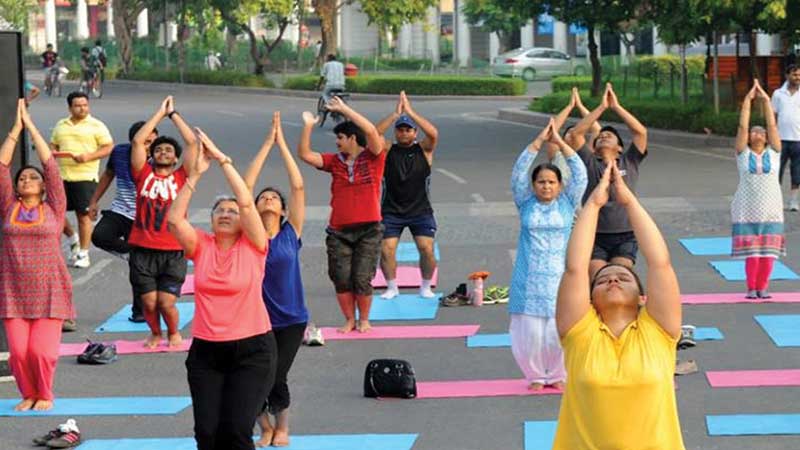 Raahgiri Day has become a good movement in the country and many other cities across India have followed it. The New Delhi Municipal Council (NDMC) and New Delhi Police Department have taken the responsibility of hosting car-free Sundays in the inner circle of New Delhi's Connaught Place every week. This day, you can see a huge crowd gathering in CP. Approx 10,000 people come out on the road in Connaught Place and show lots of enthusiasm by indulging in different activities. Raahgiri has been expanded to Dwarka, Rohini and East Delhi side as well.
Activities in Raahgiri Day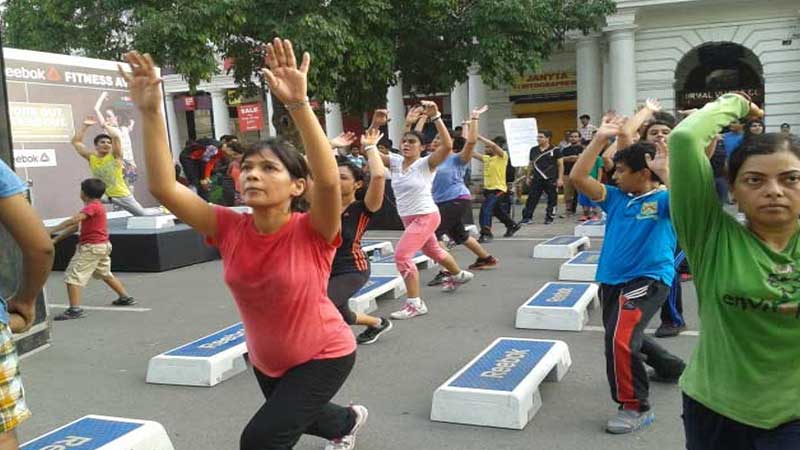 This event has attracted lots of people and media attention as it sends a strong message that Indian roads can be safe without cars, for pedestrians and for cyclists too. This special day allows you to indulge in Yoga activity, aerobics, cycling, be a part of a band, and dance with a large group. You will find people waiting in queues to rent a cycle to ride, stages setup for their performances, people dancing and singing, and others doing fitness activities in an open air. And, yes, there are open areas to play different sports like Football& Badminton. Apart from this, you will find hawkers selling selfie sticks, phone covers and other small items.
You can go with your family and friends to start an exciting day and come across many happy faces taking selfies and doing photography on this special event in Connaught Place. Additionally, having hot parathe with butter and mango pickle from the nearby shops in the morning will enhance your day. Let every Sunday be a part of Raahgiri and contribute a bit in fitness while reducing pollution too.