Saudi Arabia is a majestic land filled with exciting destinations that can behold your sight for a long time. This is a country where people were allowed to travel only to religious pilgrims and for business purposes only. But now, Saudi Arabia is welcoming all the tourists to explore their beautiful country. Now, you can discover the most beautiful places in Arabia by booking Saudi Travel Packages at EaseMyTrip. From Sea to desert, Mountains to bustling cities, and shopping malls to luxury dining, there are so many places to visit in Saudi Arabia for tourists that you would love to extend your vacation days. Let's have a look at the best places to visit in Saudi Arabia.
Red Sea Project
Red sea has some of the most gorgeous islands that will make it a sight to behold. The little islands near Umluj and Al Wajh are now a part of the Red Sea Project. These are not open for visitors yet but you can always visit for the enticing turquoise water and the magnificent coral reefs near it. This place is fondly known as the Maldives of Saudi Arabia and is a sight in itself. You can even spot dolphins in the winter.
Asir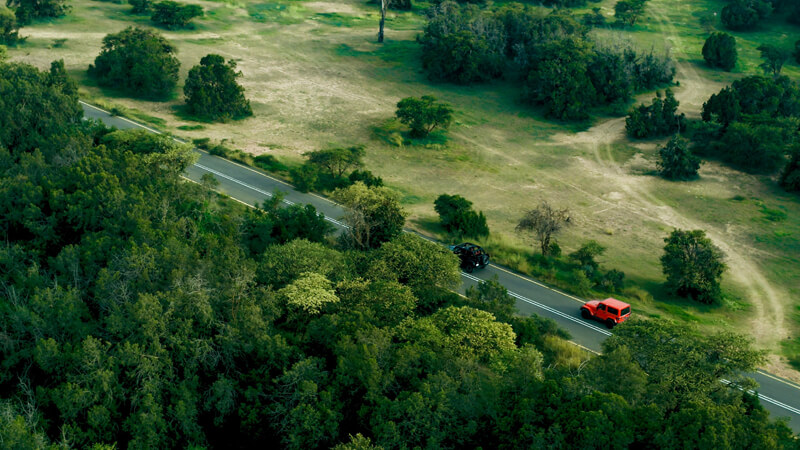 Asir is one sight in itself, when you visit Saudi Arabia, you are going to end up falling for the magnificent Asir which is a perfect place to beat the heat. Its beauty is enhanced as summer rainstorms make it more beautiful. You will find the locals sportinf flower crowns in their hair. Once, you are in Asir, you can also feed your soul that wishes for adventure as this place offers the opportunities of hiking and touring.
Edge of the World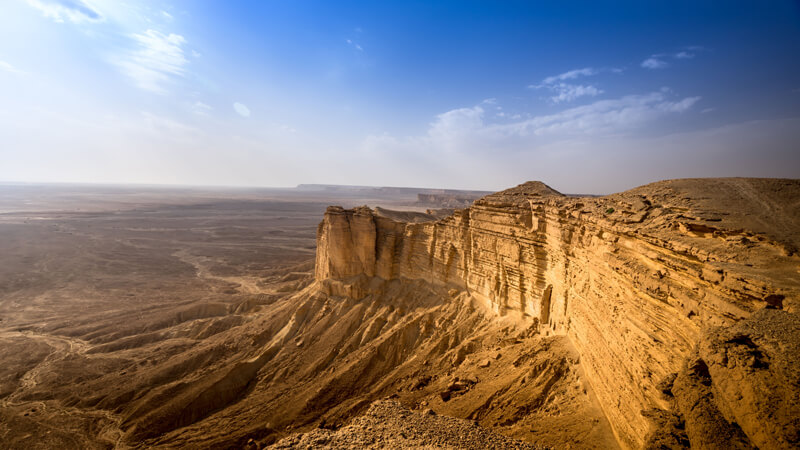 Edge of the World is located outside of Riyadh- a Beautiful city in Saudi Arabia. When you plan your Saudi tour, this is one destination that you cannot skip visiting. Set up in a panoramic land, this one has some eye-catching cultural sites that will take you back to the golden era. Also, there are some thrilling opportunities for hiking that will make you fall in love with Saudi Arabia!
The Eastern Oasis

Al Ahsa is one of the best places to visit in Saudi Arabia. This site is located in the east and can be easily visited after a quick train or flight. You can explore the kingdom's culture at this place. This will let you visit the wonderful Al Qarrah caves that stay cool in the summers. Make sure to visit Qasariah souq when you are in Al Ahsa. It is one of the most captivating tourist destinations that everyone must visit while having a tour of Saudi Arabia.
Al Ula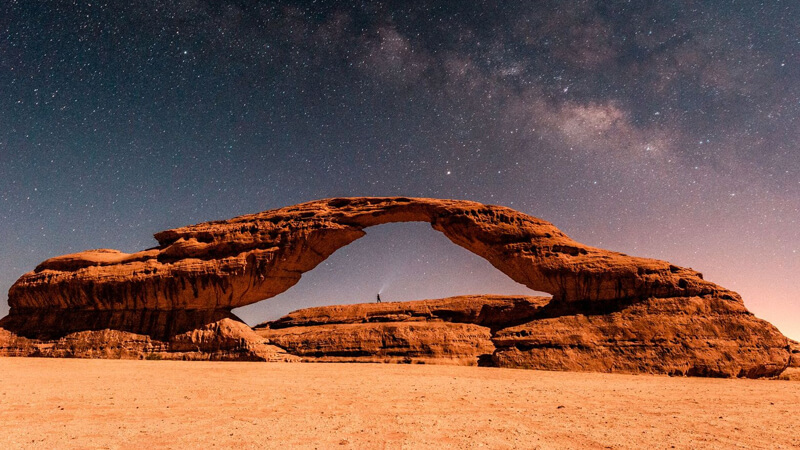 Al Ula is one gorgeous place in Saudi Arabia that is a delight on its own. It has everything that a person would wish for. The visitors will be captivated by the gorgeous golden rock formation that is a treat to the eyes. You would love the evening walk amidst the citrus farms. Also, this place is famous for the ruins of multiple ancient kingdoms. The most famous of them is the Mada'in Saleh which has multiple 2,000-year-old Nabatean tombs. Well, no doubt, the history buffs are always enthusiastic about visiting Al Ula. Explore Saudi Travel Packages at EaseMyTrip and book the best one as per your requirement to explore all these stunning destinations of Saudi.
Jeddah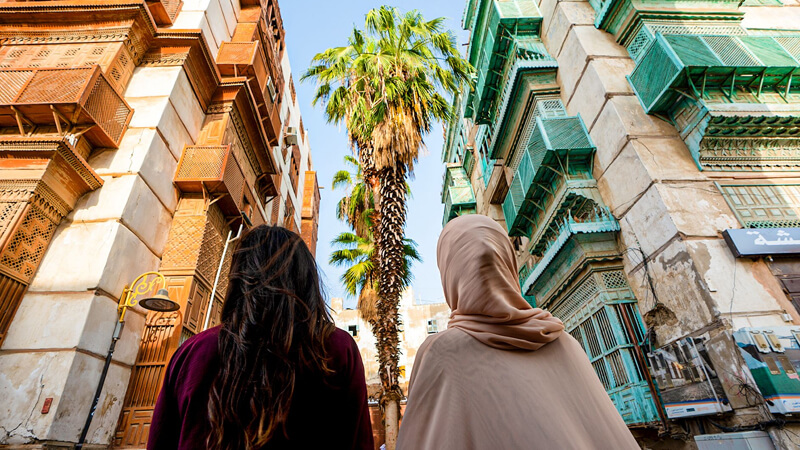 Jeddah is Saudi's buzzing cosmopolitan hub where you can find a large number of gleaming hotels and big-ticket events like the Film Festival. Once you are in Jeddah, you can explore Al Balad where you will get to see old buildings that have turned into cafes or art galleries. Also, check out Jeddah Corniche that has been transformed into a place of piers, restaurants, cycle paths, and walking paths. You can also witness the sunset from the Red Sea.
Tabuk
Tabuk is one such gorgeous place that is located in the Northwest of wonderful Saudi Arabia. It has the biggest flying corps base in Saudi Arabia. Most of the tourists come to this part of the world in Saudi. It is a place that has gained a lot of importance in the Muslim culture.
When you book Saudi Arabia Holiday Deals, you get to explore Tabuk where you can check out all the archeological sites and pristine beaches. Also, Maghaer Shuaib and Moses Springs are some of the major attractions near it.
Wadi Al Disah
Wadi Al Disah is another paradisiacal place that is located in the Southwest Province of Tabuk in Saudi Arabia. This place has some gorgeous elements of the glorious Grand Canyon and the magnificent Monument Valley. You will fall in love with the wonderful collection of sandstone columns. It has dusty desert, high grasses, and palm trees that make it a sight for the eyes. You would fall in love with the sight of the sun shining on the rock formations.
Hegra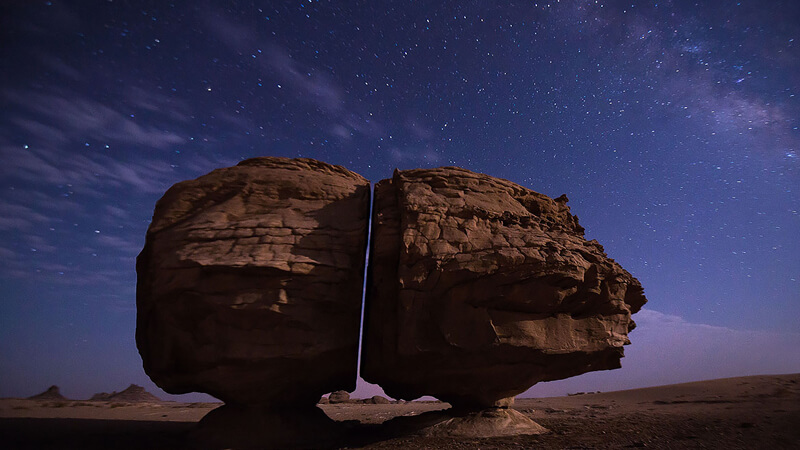 Hegra is one wonderful sight in Saudi Arabia that has magical rock-cut tombs. Hegra is not that famous as Petra though it is a bit similar to that. This place has some spellbinding wildlife and now, hotel groups are expanding here which makes this site explore. It is an archaeological site that offers clues about the mysterious empire that built it.
Thus, these are some of the most amazing destinations in Saudi Arabia that need to be on every traveler's wishlist. We hope that you will have the time of your life visiting these wonders of Saudi that will make you fall in love with them. You can check out Saudi Arabia Holiday Deals at EaseMyTrip and book the best package for you and your family once the COVID situation is normal.