Qatar is one place in the Middle East that has always captured the fancy of holiday-goers. As one of the wealthiest and safest destination, Qatar continues to make place in many travel bucket lists. The wide array of offerings in the destination is perfect for a variety of experience seekers. Through this article, we aim to show you some of the best travel experiences in Qatar which will set you packing for Doha. So, read on . . .
Souq Waqif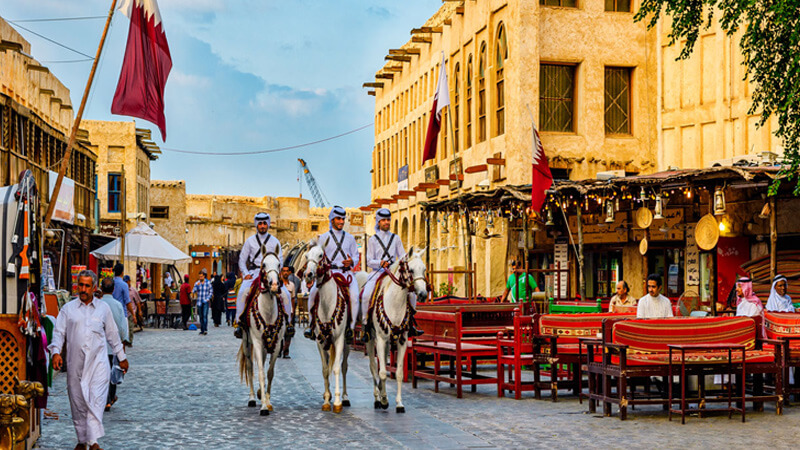 A grand melting pot of traditional and contemporary Qatar is what you find here. No trip to Doha can be complete without visiting Souq Waqif for amazing shopping and dining experiences. The gold, spice and falcon souqs are bound to entice you and make for the most memorable times in the city. Beautiful traditional architecture and stunning art galleries will enthrall you in the historic magnificence of Qatar. With no entry fee you can shop for rich spices, perfumes, embroideries, etc at your heart's content. Do check the opening and closing time before visiting.
Doha Corniche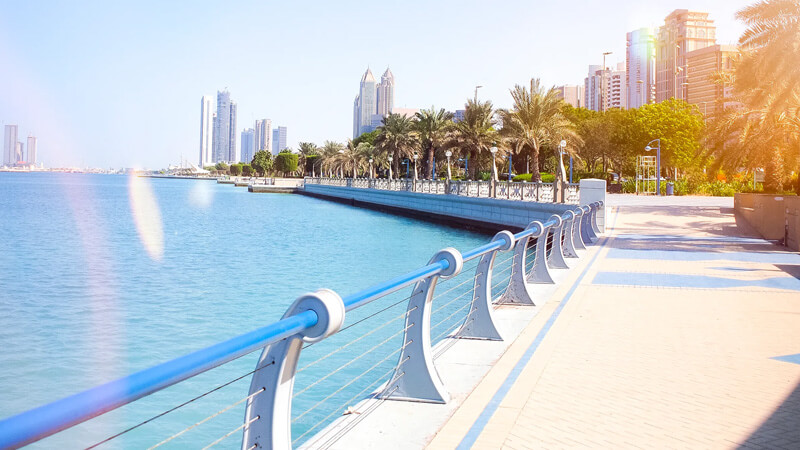 Doha Corniche is another place in Qatar with breathtaking views. The Corniche Park and promenade are a great hang out point for bikers, joggers and walkers. You can take in views of the city's magnificent skyline at dawn or duck for a wholesome experience of the city. Open 24 hours, the 7 km long waterfront promenade is a walkable stretch from The Museum of Islamic Art at one end to The Sheraton Doha Resort & Convention Hotel on the other.
Aspire Park

The Aspire Park also known as the Doha Sports City is an ideal place to spend an evening or a winter day. it has excellent sporting facilities, a jogging and walking track, outdoor gym, swimming pool, skateboarding pool and even a lake! A meal at the top of Aspire Tower aka The Torch with beautiful panoramic views will make you keep you wanting for more. The Torch Towers stands at a towering height of 300 m and is the tallest building in Qatar currently. Operational timings are from 8am to 12 am and you can visit this place without any entry fees! Also, one of Qatar's most stunning malls, 'The Villaggio' is walking distance away from the park loaded with numerous snacking and shopping options.
Museum of Islamic Art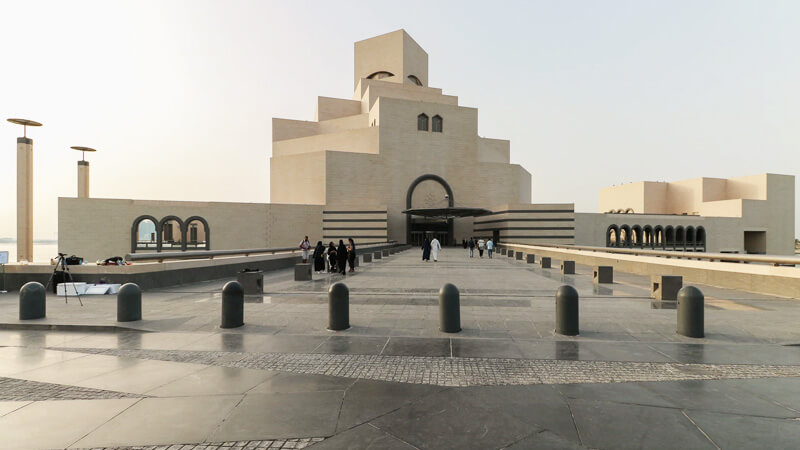 One of the must visits when in Doha is the Museum of Islamic Art. Designed by world renowned architect IM Pei, it boasts of the largest collection of Islamic art in the world. The paintings in this museum are collected from three continents, in the time period spanning 1400 years or 14 centuries! The fascinating geometric patterns of the museum that is open from 9am to 7pm will impress you for sure. Besides artifacts, tourists can also enjoy the MIA Park, Café and IDAM restaurant known for its authentic Qatari delicacies.
Qatar National Museum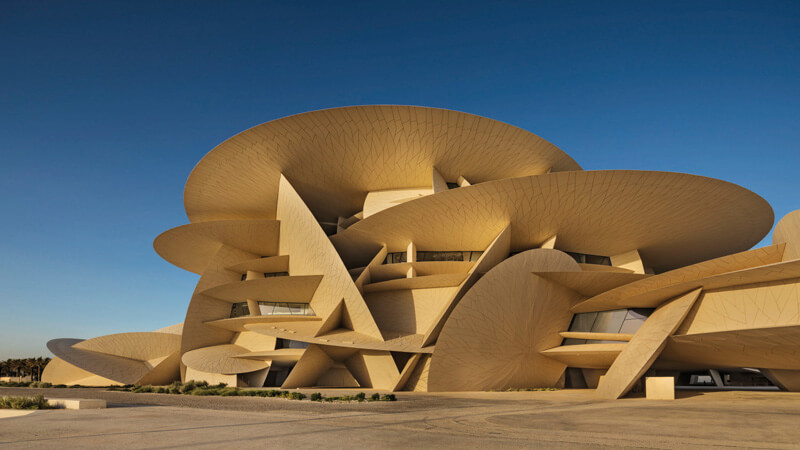 A top scorer in interesting museums, the Qatar National Museum is not only an architectural wonder but a heaven for history buffs. Designed by architect Jean Nouvel, its design is inspired from the desert rose crystal. The museum's mission is to celebrate the culture, heritage and future of Qatar and its people. It embodies the pride and traditions of Qataris while offering international visitors a dialogue about rapid change and modernization in the country. General admission is approximately INR 1000 for adults, INR 500 for students and free for children under 16. Timings to visit are from 9am to 7pm.
Katara Cultural Village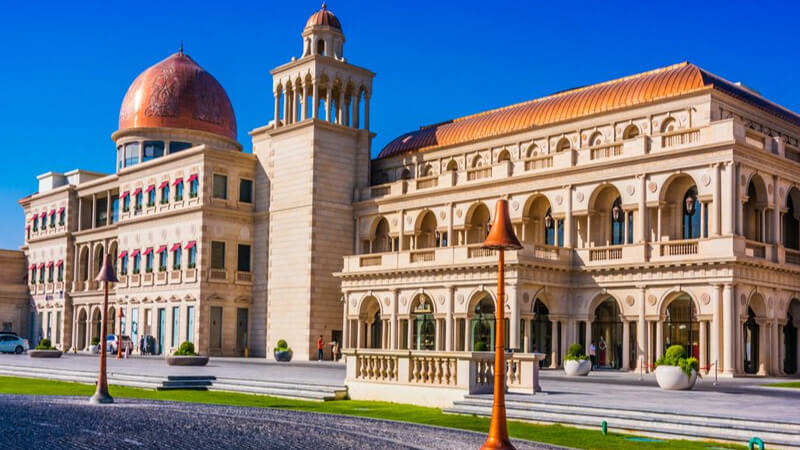 You can't complete a trip to Qatar or Doha without visiting The Katara Cultural Village. Beautifully settled in the Eastern coast between the West Bay and the Pearl, it is one relaxing place full of art and culture. At no entry cost, tourists can visit Katara to experience interesting cultural shows with their family at an open amphitheater, an opera house, a multi-purpose cinema, a multi-purpose conference hall, a beach, and a souq. The best part is, Katara Cultural Village is open 24*7. The Doha Film Festival and other cinematic experiences are also conducted here. So, get ready to immerse yourself in traditional and contemporary Qatar at dawn or dusk with plethora of engaging activities and events.
The Pearl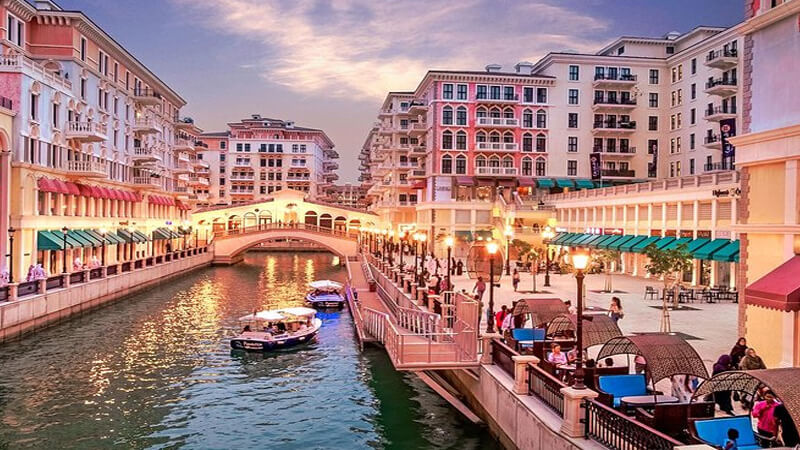 The Pearl is a gorgeous artificial island that is bound to impress you beyond measure. An Instagrammers' delight, this fascinating Island, luxury living blends with lively shopping and entertainment, and scenic backdrops are complemented by a thriving community lifestyle. Divided into 10 precincts, The Qanat Quartier and Medina Centrale allow for visitors to immerse in Venice and Mediterranean charm with pastel-colored low-rise buildings, intricate canals, pedestrian-friendly piazzas and a wide choice of boutiques and outlets offer a great shopping experience. We can guarantee your next social media display pictures will all come from here. It is open for the visitors from 10 AM to 10 PM and there is no entry fees applicable to visit this place.
Al Shahaniya Camel Racetrack
Image Source:
Camel racing is huge in Qatar. So much so that a TV channel is dedicated entirely to showcase camel races in Qatar and abroad. You can enjoy a visit to the Al- Shahaniya race track, located one hour's drive away from Doha during a race or even otherwise between 9.30 am and 5.30 pm when the camels are taken to the arena for practice. A visit to the camel racetrack is a unique opportunity to admire the best groomed and some of the most expensive camels on the planet, some of which are worth as much as one million Qatari Riyals. And if this doesn't impress you, ever heard of small robots riding camels to monitor and train them? Head to Al Shahaniya for this wonderful view.
Inland Sea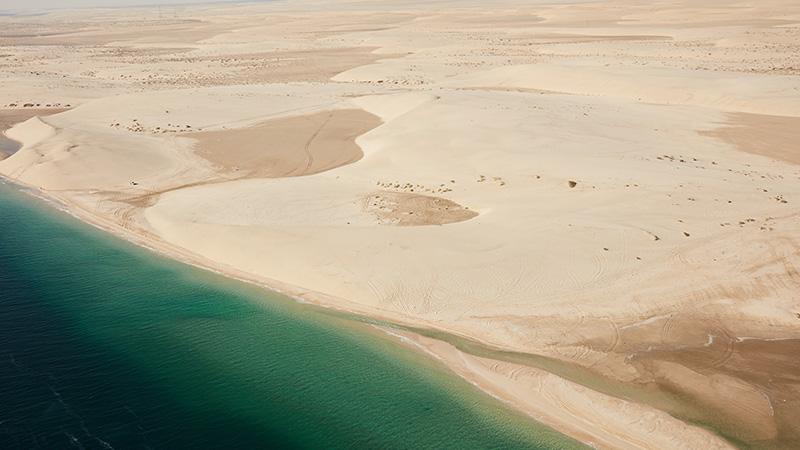 Image Source:
One of the most fascinating features of Qatar is saved for the last, Inland Sea or Khor Al Adaid, is located at the southern end of Qatar which overlooks Saudi Arabia. What is so amazing though you ask? well, it is one of the few places on earth where the white sand desert meets blue sea. You can also witness a unique ecosystem here full of sea turtles, ospreys, cormorants, flamingos, desert foxes, and the national animal of Qatar the Oryx. To every thrill seeker's delight, the desert is accessible only via a 4X4 drive so you get to dune bash your way into the desert.