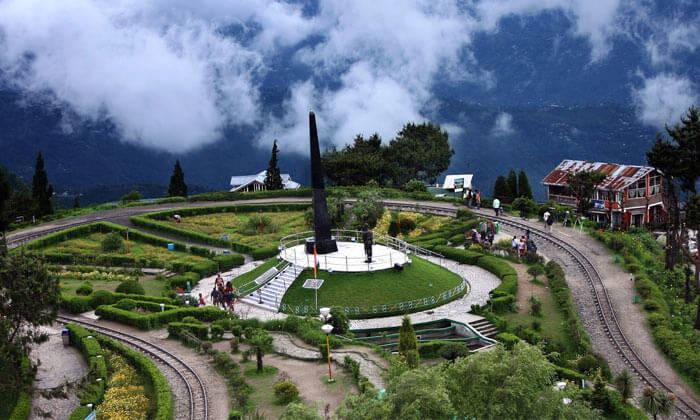 The North-East region of India seems to be heaven and an outstanding place to explore on family vacations. The seven sisters of North-East India have been always considered to be a dream destination for travelers coming from various parts of the country. This tranquil region of India is the hub of awesome natural views that ensure travelers a beautiful vacation. Offering natural beauty and serene surroundings, Northeast tour packages ensure everyone unforgettable holiday experiences. We have compiled the list of some great places in the North-East where you can head for a perfect family vacation. Mostly perceived as adventure's paradise, some of its destinations are just ideal for a fun-filled family vacation too. So, if you are planning a vacation with family, explore these wonderful destinations of Northeast India.
Pelling, Sikkim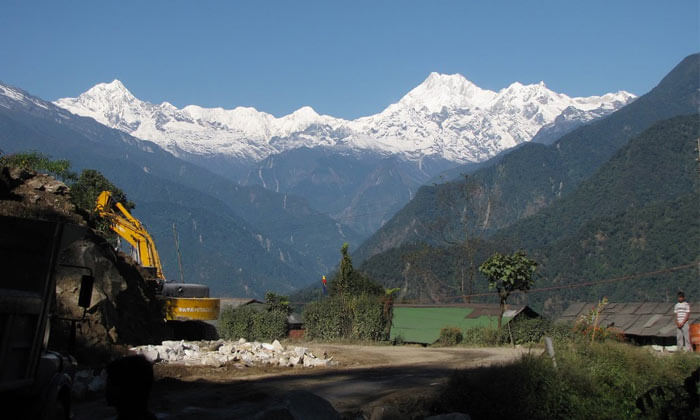 Pelling is a scenic destination and perfect for family holiday in North East India. It is known for offering charismatic natural beauty and harmony. Situated amidst the imposing Himalayan hills, the land attracts people to spend some moments of solitude with unmatched picturesque beauty. You can enjoy here panoramic view of the majestic mountains like Kangchenjunga, Rathong, Frey, Kabru North and others. On your trip to Pelling, you can meet people from different cultures and relish delicious Tibetan and Nepalese cuisines. Some mesmerizing places to visit in Pelling are Sing Shore Suspension Bridge, Pemayangtse Monastery, Rabdengtse Ruins, Khecheopalri Lake and Sewaro Rock Garden.
Ziro Valley, Arunachal Pradesh
Ziro Valley allows with travelers coming across some really memorable views that are going to stay in memory of yours for a lifetime. The moment you enter into the Ziro valley, you would come across the luxuriant greenery and the calmness of nature. This old quant town of the state is home to the Apa Tani tribe and known for its Pine Hills and rice fields. The climate of the town is mild all through the year, which makes it a must travel destination of North East all year round. Ziro Valley is a lesser known destination in compare to other nature spots but it is nowhere lesser beautiful than them.
Guwahati, Assam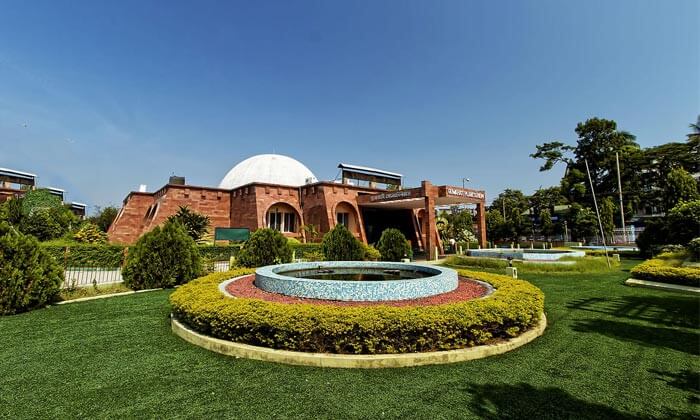 Guwahati plays a significant role in northeast India tourism due to being the major primary international airport of the North-Eastern States of India. The city is often called as the "City of Eastern Light" and is the largest city of the entire region. Along with being a tourist sport, it too is hub of education and commerce. Most of the people book domestic flights for Guwahati to arrive in North East India. Top tourist places that you can come across in Guwahati are Bhubaneswari Temple, Guwahati Planetarium, Assam State Zoo.
Bomdila, Arunachal Pradesh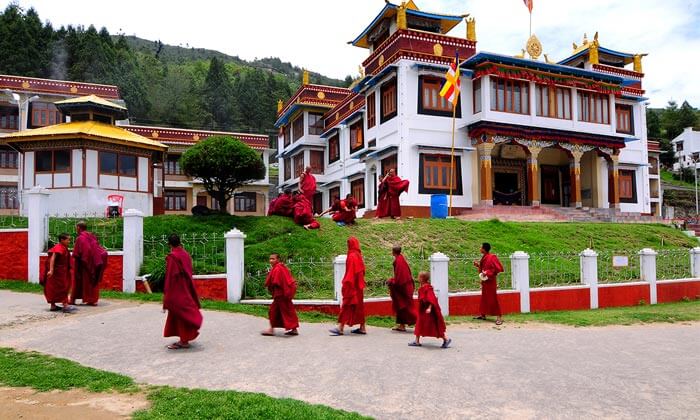 Bomdila is another breathtaking hill station of the state of Arunachal Pradesh, which is perched amidst the spectacular settings of the Eastern Himalayas. It is a remote yet one of the beautiful places to see in North East region of India. The region sees lesser number of footfalls. The scenic town is famous for its picturesque neighborhood, Buddhist monasteries and apple orchids. It attracts a good number of adventure seekers by offering several trekking trails. Situated at an altitude of 3,500 meters, Bomdila enjoys the amiable views of Himalayan hills and offers delightful trekking experiences.
Ukhrul, Manipur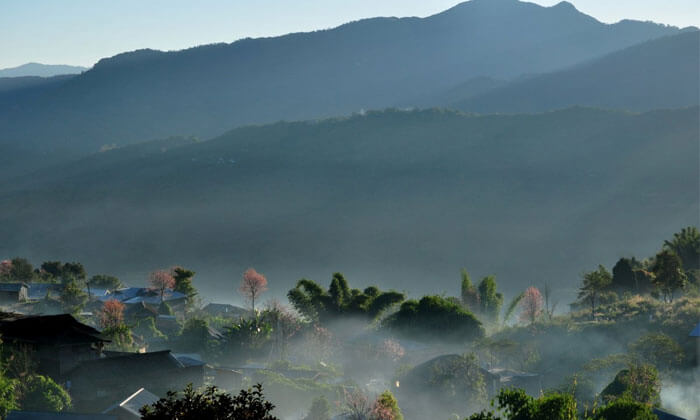 If you get attracted with greenery, Ukhrul is a must visit destination in Northeast for you. This enchantingly stunning and mesmerizing destination is famous for Nillai Tea Estate which is positioned amidst the surreal mountains and hills. You can enjoy the sweet fragrance of this tea estate along with picturesque views of the surroundings. The lush greenery all around this tea estate makes the travelers happy and amazed. Far from the bustling city life, this small heaven-like town is must visit for all.
Gangtok, Sikkim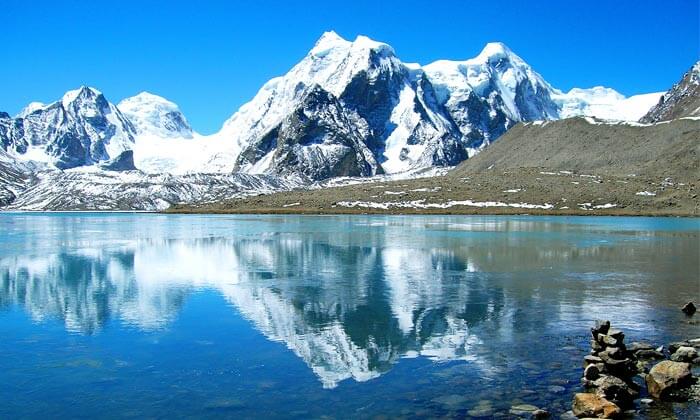 Situated amidst the majestic mountains and serene lakes, Gangtok is a stunning hill station and one of the fun places to visit in Northeast India. It offers perfect atmosphere to enjoy beautiful moments in complete solitude. Situated at an altitude of 1,870 meters, the beautiful city is enhanced with its rich flora and fauna and amazing views of the deep valleys. The place offers myriads of exciting activities with various natural blesses. You can come across a number of parks like Khangchendzonga National Park, Deer Park and Himalayan Zoological Park on trip to Gangtok. Other attractions to visit in Gangtok are Tsomgo Lake, Rumtek Monastery, Namgyal Institute of Tibetology, Ganesh Tok, Phodong Monastery and Sa-Ngor-Chotshog Centre.
Mayong, Assam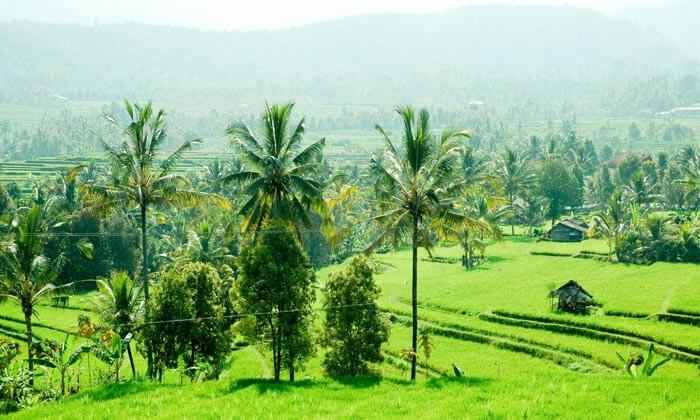 Widely known as India's Black Magic Capital, Mayong in Assam has become a popular tourist destination of Northeast region. It is popular as the land of Black Magic. People come here to explore wildlife and discover the bizarre customs of the land. Although, history of the place is not known to many but on visiting this village, you would come across lots of weird and unbelievable stories like people turning into birds or animals. As per the local believes of the village, these stories are actually true. There are several archaeological relics and artifacts in Mayong, including books on black magic and Ayurveda.
Kohima, Nagaland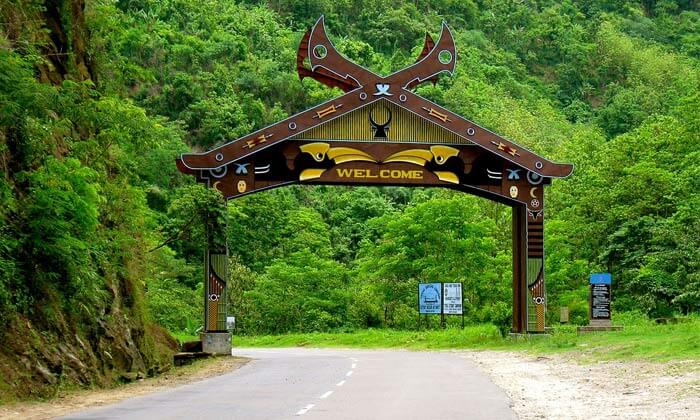 Kohima is the capital city of Nagaland and known for its spellbinding ambiance. The city enjoys cool weather during winters and famous for Hornbill Festival taking place. Some of the famous landmarks of Kohima are the Catholic Cathedral at Aradura Hill, World War II Cemetery, Nagaland State Museum and Zoological Park. Along with enjoying sightseeing opportunities in Kohima, you can also enjoy trekking with your family to Dzukou Valley. Spend pleasant moment with your loved ones in the calm green hills of Kohima.
Cherrapunji, Meghalaya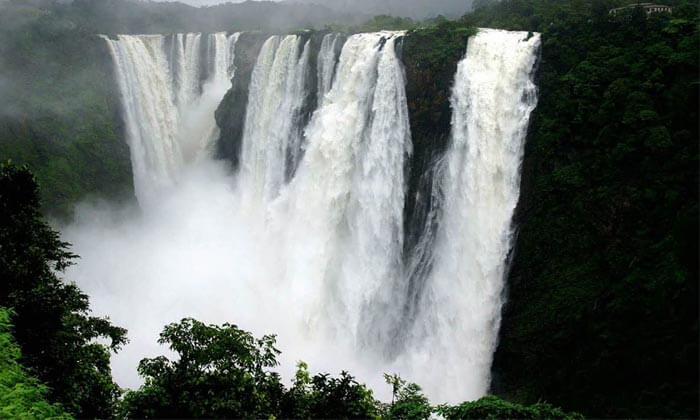 This town of Meghalaya is widely known for highest rainfall. It enjoys breathtaking views to keep you mesmerized all through the day. Cherrapunji features some gorgeous waterfalls, including Dainthlen Falls, Nohsngithiang Falls, Nohkalikai Falls and Seven Sisters Falls. Other attractions in the town are Mawsmai Cave, Thangkharang Park, Double Decker Living Root Bridge and Mawkdok Dympep Valley. Your holiday in Cherrapunji will provide you complete rejuvenating experience.
Nathu La Pass, Sikkim
Nathu La Pass literally means to "listening ears". Situated on the Indo-china border, the pass attracts the visitors with its awe-inspiring scenic beauty. The trek on the Nathu La Pass gives a revitalizing feeling to every person. You are treated with the views that remain embedded in your memory for a lifetime and you get to explore some stunning lakes. Nathu La Pass features stunningly beautiful mountains, ice-scalped landscapes and long-term harmony that charm you to take an enjoyable ride of this destination. It is a must include destination if you are booking North East tour packages.
Pasighat, Arunachal Pradesh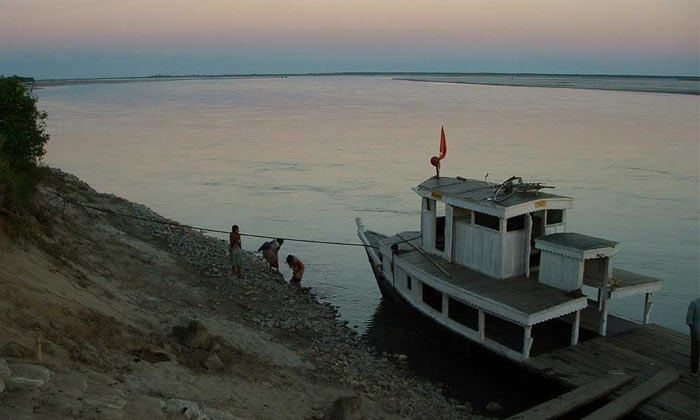 Often referred as the gateway to Arunachal Pradesh, Pasighat is situated at an altitude of 153 meters above the sea level. It is the oldest town of the state, which was established in 1911 by the British. Currently, the town serves as the headquarters of the East Siang district. The town is sited on the banks of the River Siang. As tourism is the main source of income in Pasighat, so, people seeking a relaxing holiday come here for ultimate holiday experiences. Some of the places to visit in the town are Daying Ering Sanctuary, Pangin and Kekar Monying.
Roing, Arunachal Pradesh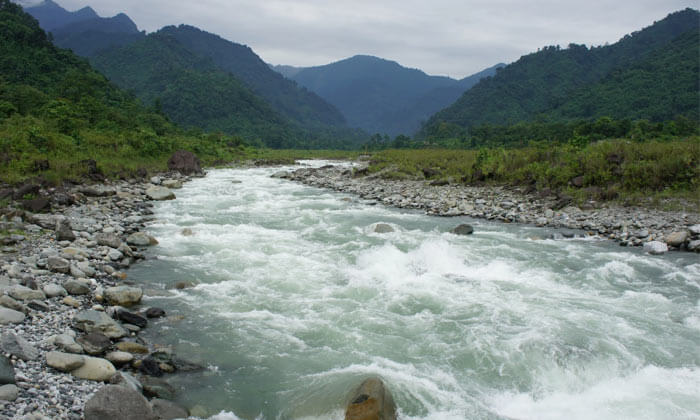 With snowcapped mountains, deep gorges, tumultuous rivers cascading down the hills, numerous waterfalls, calm and composed lakes, Roing turns into one of the most popular tourist destinations in Northeast India. It is home to several archaeological sites; fun and peace loving people and heavenly climate. It is the district headquarters of Lower Dibang Valley, which offers natural beauty in plenty and enjoys a rich flora and fauna. With gushing rivers, charismatic valleys and a number of archeological sites, it becomes an ultimate place for holidaying.
Agartala, Tripura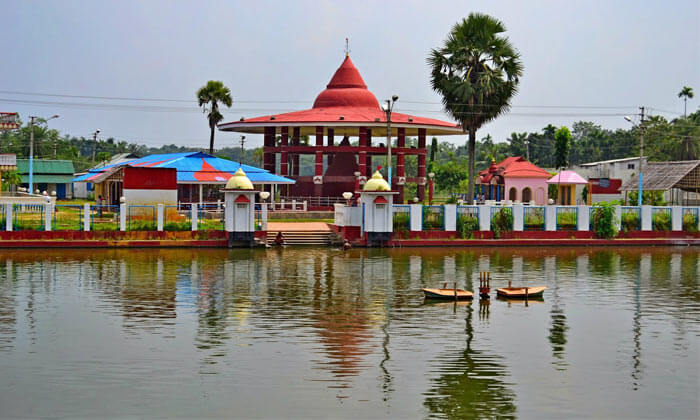 Agartala is the second largest city of Northeast, which is marked as one of the fastest developing cities of India. The city is an ideal blend of natural beauty and diverse rich cultures. Not only flowers and valleys but but diversity of people staying here makes Agartala a must visit destination in North-East India. Along with its historical and religious monuments, this spotlessly clean and green city of Tripura features many lavish structures like Ujjayanta Palace, Tripurasundari Temple, Neermahal Palace and Tripura Government Museum. Agartala. Agartala is home to many amazing gems that will keep you delighted all through your visit.
Tawang, Arunachal Pradesh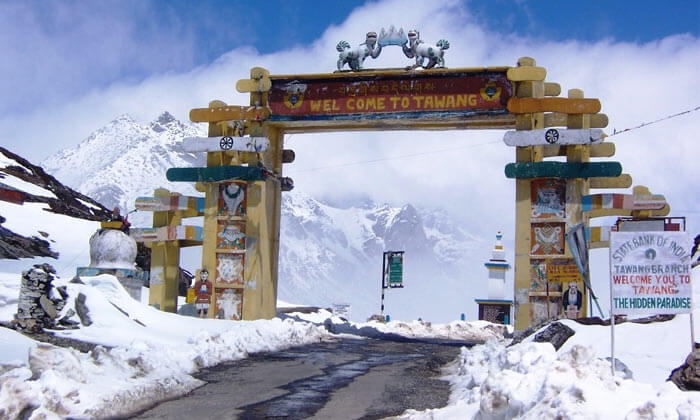 Tawang is one of the best Northeast tourist places that enjoy a rich history along with gifts of nature. Situated at an altitude of 3,048 meters above the sea level, the mesmerizing land offers perfect holiday trip to the people seeking complete solitude. It is also known for being the birthplace of 6th Dalai Lama and this is also home to biggest Buddhist monastery of India. Tawang plays an important role in North East India tourism and attracts visitors for pilgrimage tour as well as nature's tour. A lot of beautiful experiences are waiting for you on your Tawang tour.
Shillong, Meghalaya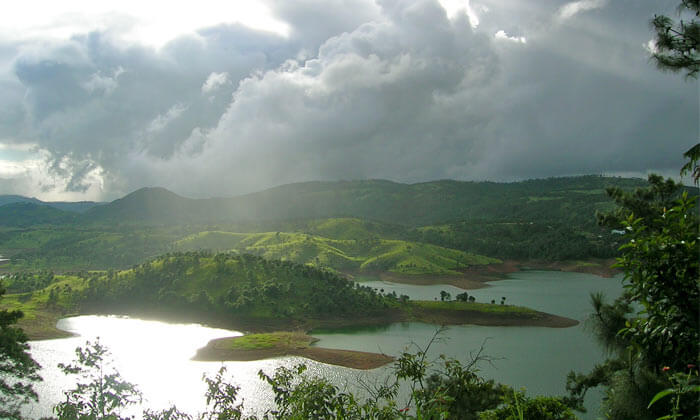 Located at an altitude of 1,496 meters above the sea level, Shillong is the headquarters of the East Khasi Hills district. It is the capital city Meghalaya and a prominent hill station of Northeast. The highest point in the city is at 1,966 meters. The city is often referred as the "Scotland of the East" due to its noteworthy similarity with the Scottish Highlands. The rolling hills surrounding the city make visitors find a resemblance with the European colonizers of Scotland. This hill resort is unparalleled due to its immaculate natural beauty and rich culture. With fresh and mild air and a stimulating weather, Shillong attracts the visitors for memorable vacation.
Lachung, Sikkim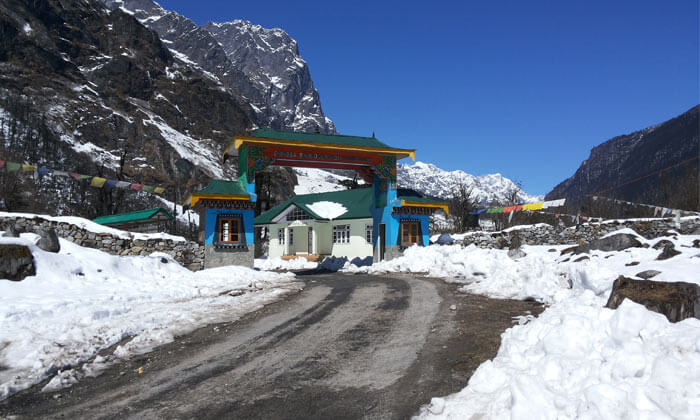 Lachung is a small destination in the north-eastern state of Sikkim, which enjoy fascinating views of the charming mountains. People coming to Lachung can explore dazzling streams, snowcapped mountain peaks, breathtaking waterfalls and much more. This mountain village is located close to the Tibetan border and divided by the Lachung River. It features a 19th-century Buddhist Lachung Monastery, which is surrounded by apple orchards. There is a Yumthang Valley's Shingba Rhododendron Sanctuary that protects several species of rhododendron. Comprised of waterfalls, pine forests and hot springs, Lachung turns into a wonderful tourist destination offering several gorgeous views.
Bhalukpong, Arunachal Pradesh
Situated at an altitude of 213 meters above the sea level, Bhalukpong is a charming hill station that plays an important role in northeast tourism. It is positioned on the banks of Kameng River and surrounded with dense green forests. The place may transport you into days of Mahabharata. On your visit to Bhalukpong, you can come across Pakhui Wildlife Sanctuary that is spread over an area of 862 km² and creates visual treat for the travelers. Other attractions to visit here are Tipi Orchidarium and Bhalukpong Fort. The famous Kaziranga National Park is situated in southeast of Bhalukpong.