Navratri, a nine-day festival dedicated to the worship of Goddess Durga, is one of the most celebrated festivals in India. It is a time of great joy and enthusiasm, and people from all over the country come together to celebrate this festival with great fervor. If you are planning to visit India during Navratri, there are several places that you should consider visiting. In this blog, we will explore some of the best places to visit during Navratri.
Here are some of the best places to explore if you are planning to celebrate Navratri:
Gujarat is famous for its grand Navratri festivities, particularly in Ahmedabad, Vadodara, and Surat. During Navratri, the state's traditional dance form, Garba, with great enthusiasm, you can see people wearing colorful attire. Many cultural events and competitions also take place, making it an exciting time to explore. Check out these places to visit in Gujarat for the Navratri celebration.
Vadodara

United Way of Baroda

The University of Baroda

Shishu Sanskrutik Garba

Ahmedabad

Bhadra Fort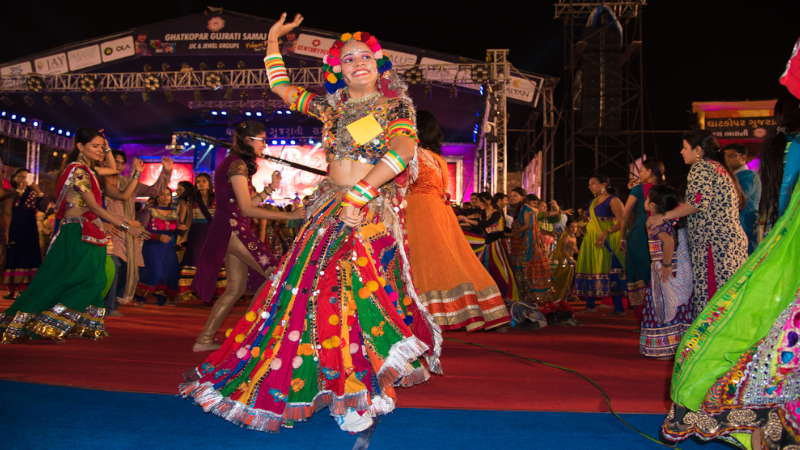 Navratri brings the city to life with Garba and Dandiya events at various locations. People gather and pre-plan for these events and start practicing for their Dandiya performances in advance. There are a few Dandiya clubs where these events are lit like anything.
1. Navratri Utsav With Falguni Pathak

2. Korakendra Navratri Naidu Club

3. Sahara Star's Radiance Dandiya

4. Rangilo Re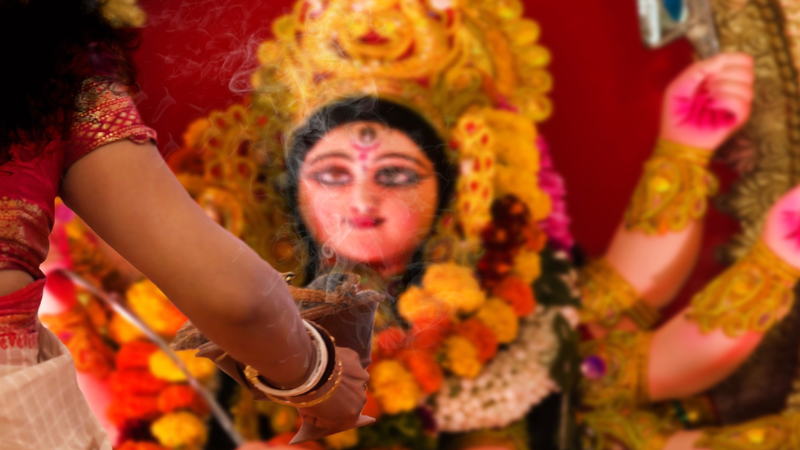 In Kolkata, Navratri is observed as Durga Puja, which is a ten-day festival. The festival celebration in Kolkata is done on a very huge level, throughout the city, massive pandals, display artistic sculptures of the deity Durga all over there. It is an excellent opportunity to learn about Bengali culture and traditions. Kolkata is a must-visit during Navratri and gets a chance to witness the authenticity of the festival. Some exciting events that must not miss while you are in Kolkata for festival celebration:
Ghoomar Dandia Utsav

Jalsa–Ultimate Dandiyautsav

Jashn-e-Dandiya

Taaza Dandiya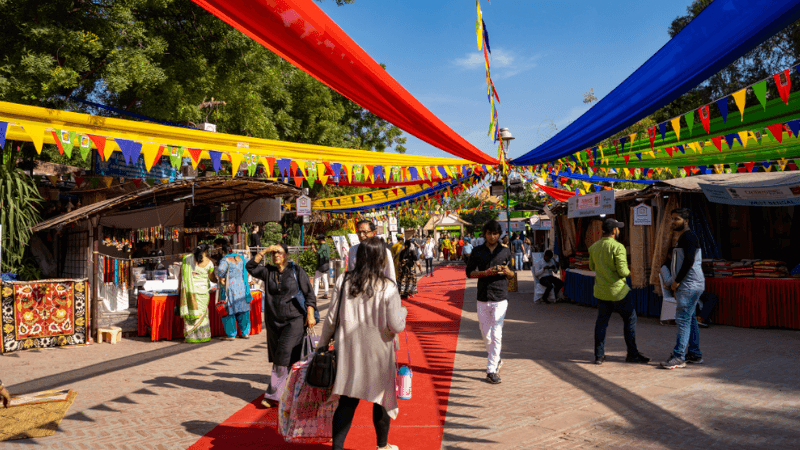 The capital city is also known for its lively Navratri celebrations, with various venues hosting Garba and Dandiya events. Navratri holds a special emotion for people and they celebrate with high spirits. Various pandals, dandiya events, and food stalls are prepared at different places in Delhi. Here are some of the places to check out.
Chittaranjan Park (CR Park) Kalibari

Minto Road Puja Samiti

Dilli haat

Garden of five senses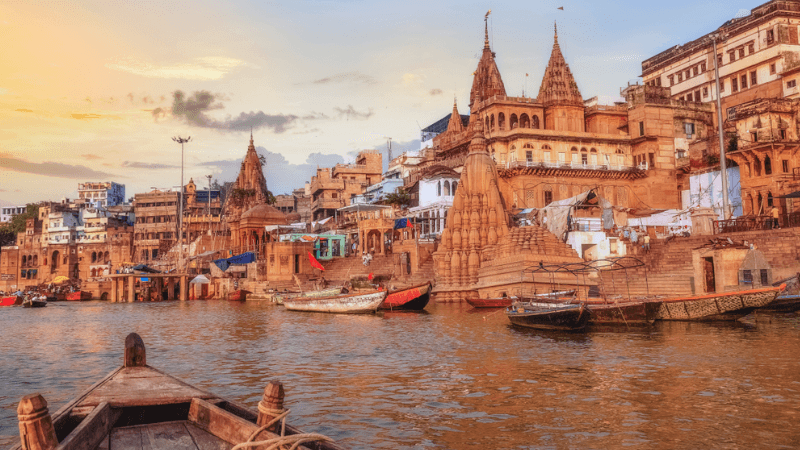 Navratri is celebrated with great fervor in Varanasi, with people performing the traditional Dandiya and Garba dances on the ghats (steps leading to the river) of the Ganges. The city's temples are also beautifully decorated during this time, making it a perfect destination to experience the spiritual aspect of the festival. Here are a few pandals that you can enjoy the true vibes of Navratri in Varanasi:
Hathua Market Pandal

Sanatan Dharm Pandal

Shivpur Pur Pandal

Machodari Pandal

Pandeypur Pandal
These are just a few of the best places in India to observe Navratri in March. However, because Navratri is celebrated differently across the nation, it's worth researching local events and traditions in any location you plan to visit. During this time, the city's temples are also beautifully decorated, making it an ideal location for experiencing the festival's spiritual aspect. If you are planning to visit any of these places then check out the flight ticket booking or hotel bookings from EaseMyTrip and enjoy traveling to different places at affordable prices.