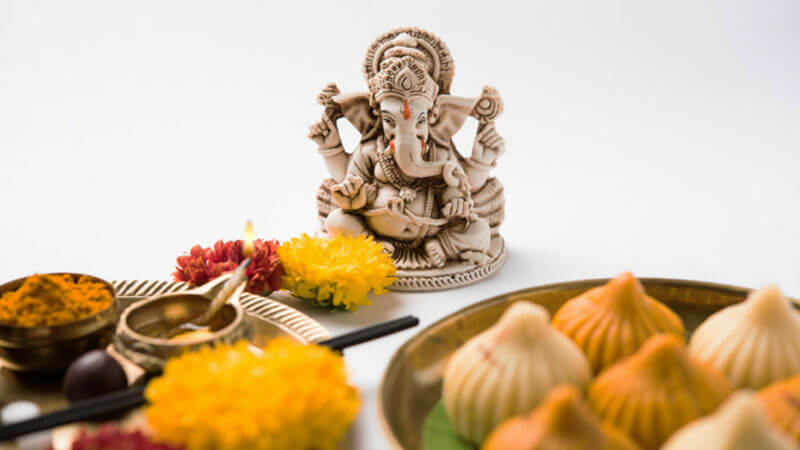 Ganesh Chaturthi is here and if there is something that appeals most to our Elephant God, it is the delicacy of Modaks. So, this year when you are welcoming him into your homes and want something special to impress, what better than offering him some delicious Modaks?? But, if you are busy in other decoration stuff and you have no time to make modaks at your home then, worry not as we have it all covered for you. We bring to you the best places to get Modaks in Mumbai and Pune.
Modakam, Mumbai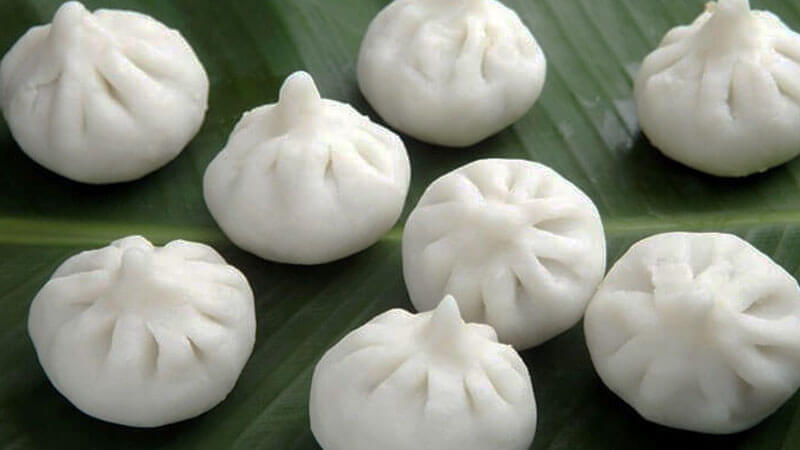 Where: Modakam, 8/1, Kamana CHS, SK Bole Marg, near Siddhivinayak Temple, Prabhadevi
Speciality: Ukadiche Modaks
Located near Siddhivinayak temple, Modakam in Mumbai is almost 45 years old shop serving the best modaks in Mumbai. The shop has got varieties of sweet dumpling in various flavours but majorly they specializes in serving the traditional Ukadiche Modak or steamed modak made up of rice flour and stuffed with generous filling of coconut, jaggery, and cardamom. Sound so Yum!.
Aaswad, Mumbai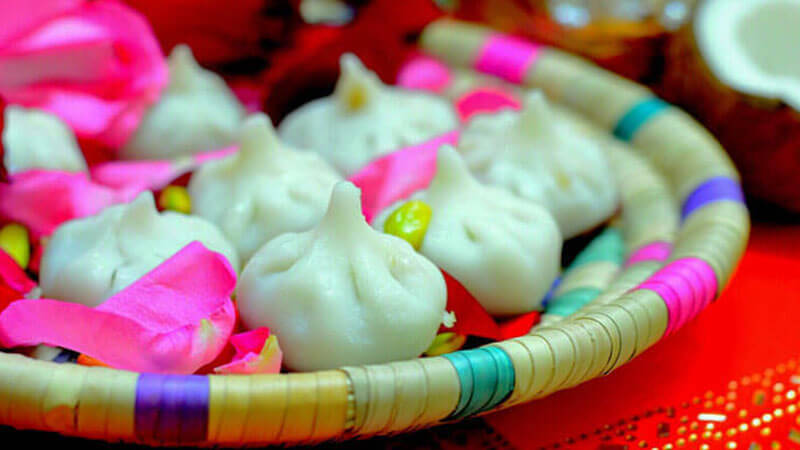 Where: LJ Road, Shivaji Park, Gadkari Chowk, Dadar Shivaji Park, Mumbai
Specialty: Kesar modaks and the steamed modaks will probably go out of stock within an hour
Aaswad in Mumbai is one of the best places in the country to enjoy delicious and traditional Maharashtrian meal. The restaurant is also famous for serving best modaks In Mumbai during the Ganesh Chaturthi festival. Trust me, they look nothing but the sculptural masterpieces which are so delicious that you just cannot ignore. Considering the demand, they start to make steamed, cashew-nut and mawa Modaks a week before the Ganesh Chaturthi celebrations. .
Sangeeta by Eastern Sweets, Mumbai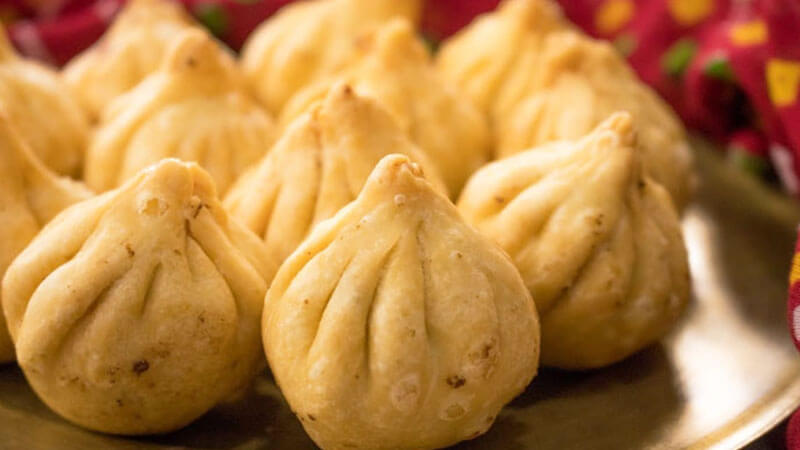 Location: 26, Vellard View, Opposite Prabhu Kunj, Peddar Road
Shop 2, Shankar Prakash Building, New Nagardas Road, Andheri East 57, Sidhpura Industrial Estate, Masrani Lane, Kurla West
Specialty: Anjeer, cashew, pistachio, strawberry and butterscotch are some of the most preferred favourites
The shop is one of the renowned places in Mumbai to have the best Modaks. The specialty of the shop lies in the fact that they use no artificial colours or embellishments. Only natural ingredients and whole milk, that's pasteurized in-house is used to create the most scrumptious Modaks. Also, do not forget to try out their baked ones and the traditional malai mawa Modaks, specially made using Kashmiri saffron.
Kaka Halwai, Pune
Location: Kaka Halwai has multiple outlets across the city,
Specialty: mawa, chocolate, mango and cashew stuffed modaks
It's a three-generation-old brand that needs no introduction in the city of Pune. With its multi-cultural (Gujarati, Rajasthani, Bengali, Maharastrian) menu, the shop is one of the most preferred brands among the people of Pune to have some amazing delicacies. During Ganesh Chaturthi, the shop serves some of the most mouthwatering modaks which ranges at Rs. 450/kg and Rs.25/piece for ukadiche modaks.
Chitale Bandhu Mithaiwale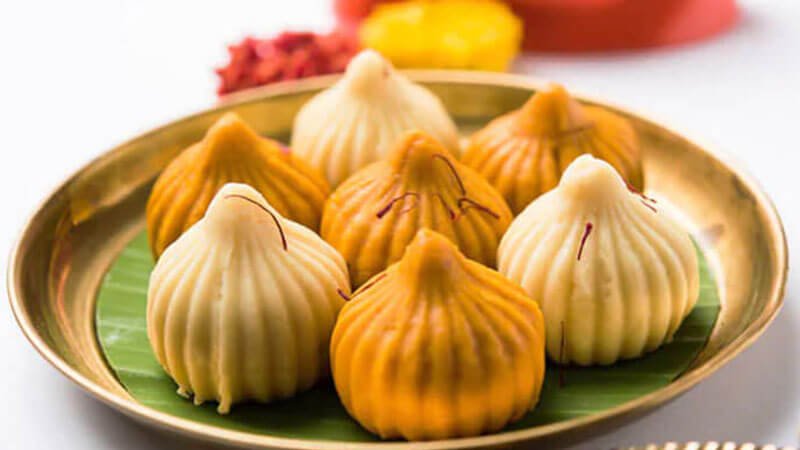 Where: 759/54, Deccan Gymkhana, Pune
Specialty: Kaju (Cashew nut) modaks and the fried modaks
During Ganesh Chaturthi, the best place to get Modaks from is obviously Chitale Bandhu Mithaiwale. It is a six-decade-old sweet shop that tops the list for the best Modaks in Pune. The Modaks are delicious and freshly made which makes them more special. Their steamed modaks in various flavors are some of the best-sellers under the prices ranging from Rs.500/kg for mawa, Rs.900 for cashew and Rs. 25 per piece for steamed one.
Hotel Shreyas, Pune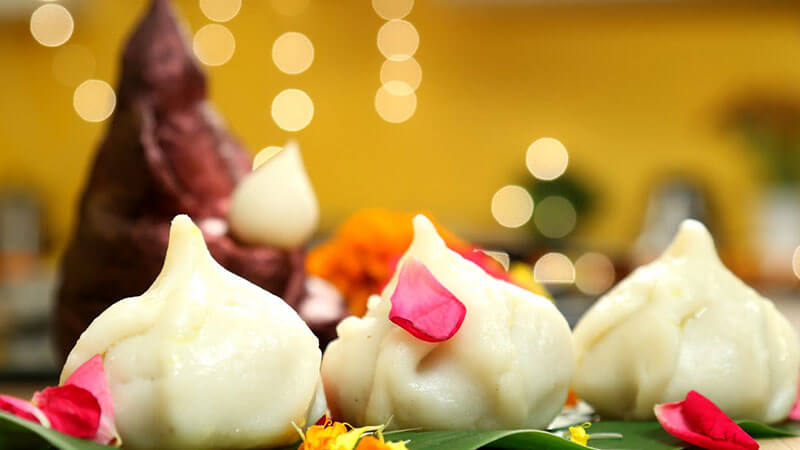 Location: No. 1242 B, Apte Rd, Deccan Gymkhana, Pune, Maharashtra 411004
Specialty: Ukadiche Modak
Started 52 years ago, Hotel Shreyas was the first one to serve amazing modaks in Pune. It all started when they offer Modaks as a part of their iconic thali. The recipe is ancient and passed down through generations. The moist jaggery and coconut stuffing of the modak simply melts in the mouth and is one thing you should not miss during the Ganesh Mahotasav.
Take your pick, because all these places are amazing and offer delicious modaks you won't regret gorging. Also, How about planning your Mumbai trip to experience the extravagant charm of Ganesh Mahotsav? book your tickets now and have a hassle-free travel.