Are you planning a romantic honeymoon in Paris? Well, there can't be more romantic destination for a honeymoon couple than Paris. For centuries, love birds have agreed to this point that there is no dreamier place than Paris. With the great Eiffel Tower, the relishing food, the fancy drinks and with the presence of great art and architecture, Paris turns into a wonderful and romantic destination for couples. This city is a perfect blend of the old and the new culture where you can enjoy a lot. No matters, in which season you are planning your honeymoon in Paris, you will enjoy both the sultry summer evenings and cozy winter days. In this article, you will get to know about the great things to do in Paris on honeymoon.
Cherish Your Love at Temple of Love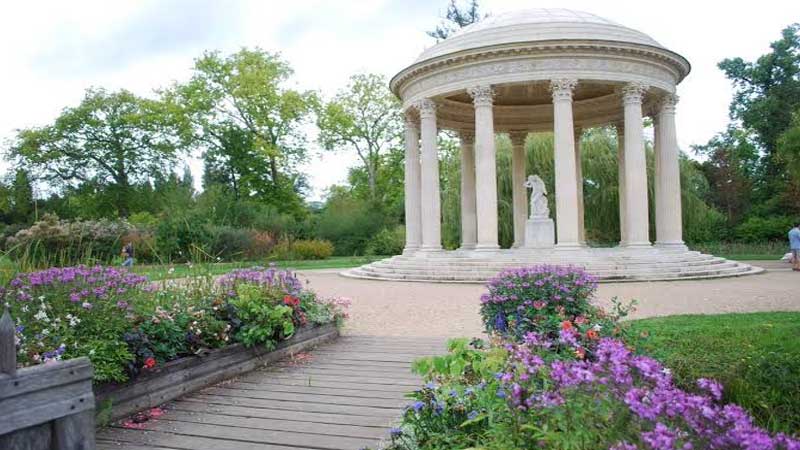 Image: Source
There's a long story behind the Temple of Love that was constructed in 1778. As per some writers, the temple was built to celebrate the love of the queen (last queen of France) and the king and consummation of their marriage, which was delayed for some years as the queen was just 14-years old at that time. Most of the couples around the world visit this place to celebrate their love and propose to each other.
You can take a romantic boat ride to reach this temple. Here, you will witness the mesmerizing neo-classical structure and a Bouchardon statue with your partner. The special thing about this temple is the famous belief that kissing your partner at the center of the place strengthens your love and relationship. Take a visit to this temple in the evening to have a wonderful experience on your honeymoon.
I Love You Wall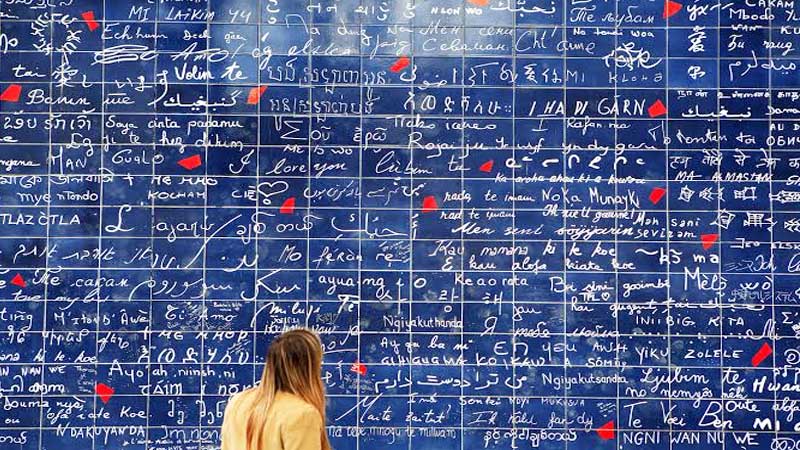 Image: Source
Sounds interesting, right? What could be more romantic than proposing your love in different languages on your honeymoon? Known as Le Mur Des Je T'aime, this wall in Paris is popular as 'I Love You' wall as the same magical words are written in over 250 languages. Crafted by Frederic Baron and Claire Kito, it is a famous meeting point of lovers in Paris.
The best time to visit this place is February and it is open from Monday to Friday between 8 AM to 9:30 PM. Sometimes, opening and closing time do vary due to change in season. The closest subway station to reach this place is Abbesses.
Enjoy the Splendid Sunset at the Eiffel Tower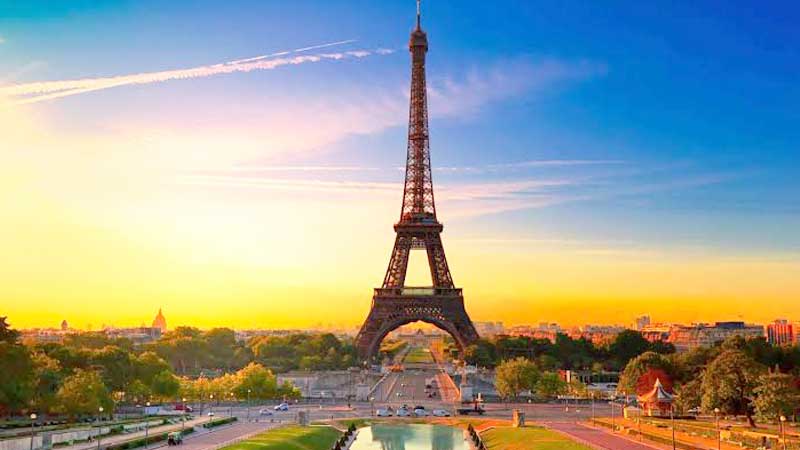 Image: Source
Enjoying sunset at Eiffel Tower is one of the first choices for many lovers in Paris. Sunset lovers will admire this mesmerizing view when the sun goes down and the tower twinkles like anything. The scene behind the tower gives you a romantic feel that you will surely enjoy with your partner.
Looking for more to spend a beautiful time with your partner? Book budget hotels with Eiffel Tower views in Paris and enjoy a perfect backdrop for a romantic night. You will surely miss this magnificent sunset view in Paris after reaching home.
Spend Precious Hours at Ile Saint Louis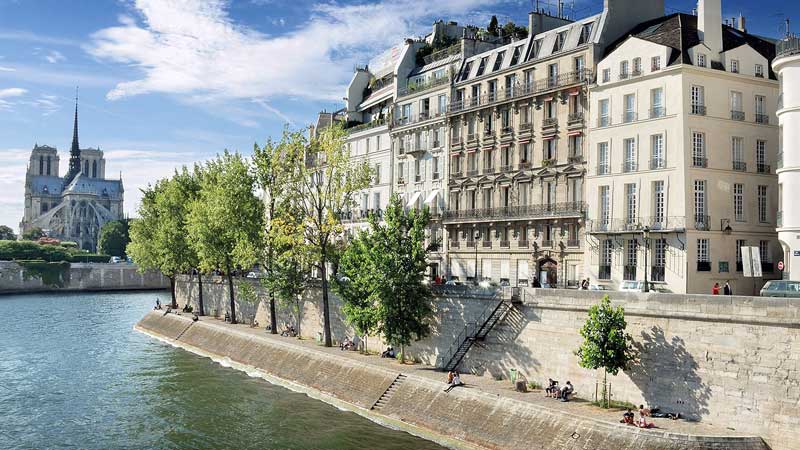 Image: Source
If you are questioning yourself about what to do on a honeymoon in Paris, the Ile Saint Louis is a place to be at. This is one of the romantic places in Paris for honeymoon couples where you can walk hand-in-hand with your bae. Don't forget to bring a bottle of wine and enjoy it with your partner. Spend some beautiful moments while looking at the boats passing through. This small little island offers a romantic scene from the 17th century. You will find everything near this place like markets, bakeries, and cafes. Capture some beautiful moments in your camera and have a fine meal at a sidewalk café to make your time more memorable.
Catch Some Wonderful Views from the Arc de Triomphe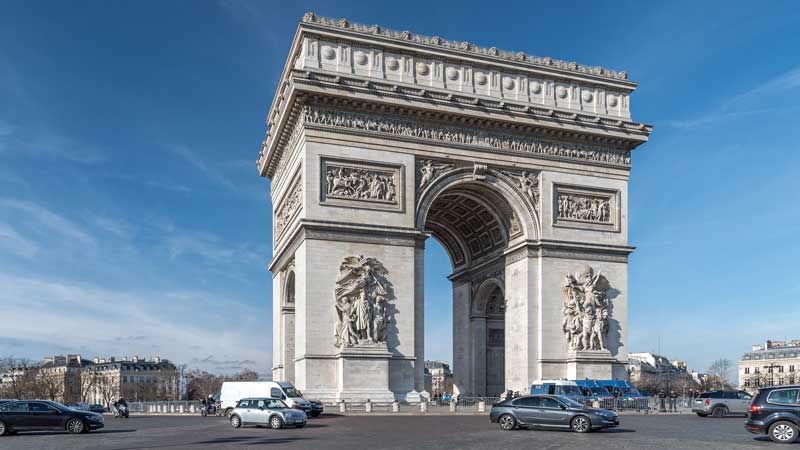 Image: Source
If you want to enjoy the glory of Eiffel Tower then you must visit Arc de Triomphe as it offers a fantastic view of Eiffel Tower in the city skyline. You can book a honeymoon hotel near this monument to enjoy a beautiful view every day. You will have to pay around 9-12 euros to reach the top of Arc de Triomphe and enjoy the stunning view of Eiffel Tower in the skyline.
Even you can download an app called "Affluence" to have live updates of wait times at Arc de Triomphe. If your honeymoon falls on the first Sunday of the month then you can take entry to Arc de Triomphe for free! This is one of the favorite honeymoon spots for many couples in Paris.
Take a Perfect Day Trip to Versailles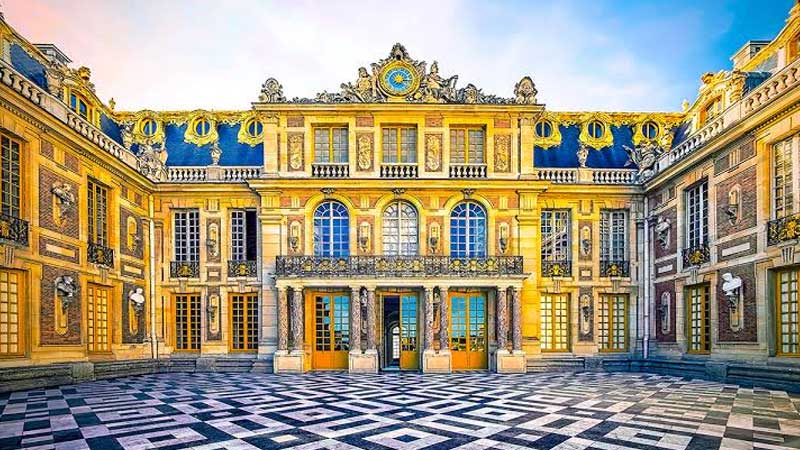 Image: Source
If you have visited almost all the landmarks of Paris and wish to explore French history and culture, then a day trip to Versailles is the best option. It is not only famous for castles, but also plenty of attractions including Mirrors Gallery and Garden. Start your visit from the palace to spend an amazing day and then explore other attractions with your love.
Once you are done with visiting the Palace, go to the Halles Notre-Dame food market; enjoy one of the Equestrian National Academy shows and visit the Royal Opera for a beautiful day in Europe. Whenever you feel crowded in Paris, just move to Versailles to spend an amazing honeymoon in France.
Romantic Steps at River Seine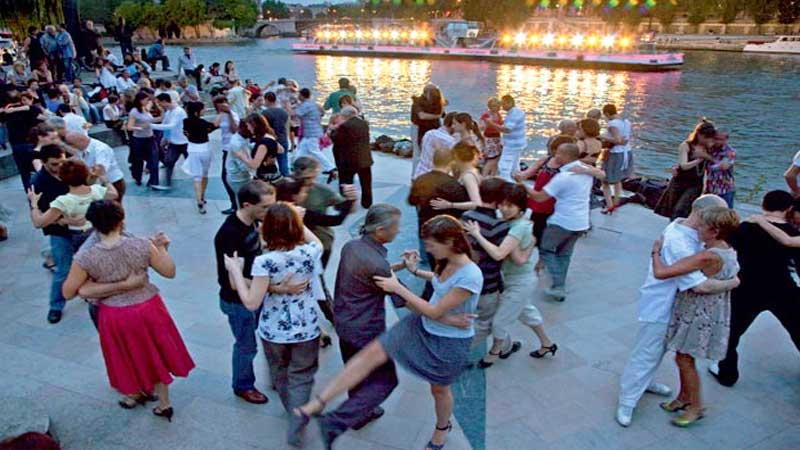 Image: Source
Dancing at River Seine is one of the most fascinating things to do in Paris. You can visit this opulent place in the afternoon or the evening. Hold each other closer and get ready for some romantic moves together. Else, you can enjoy French wine while admiring other couples dancing here.
Take a boat tour and then a romantic stroll along the river banks. Admire all the highlights of the city i.e. the Louvre, the Eiffel Tower, the Musee d'Orsay and Notre Dame while taking a boat tour. This is one of the best ways to explore Paris honeymoon places without spending an entire day.
Disneyland Paris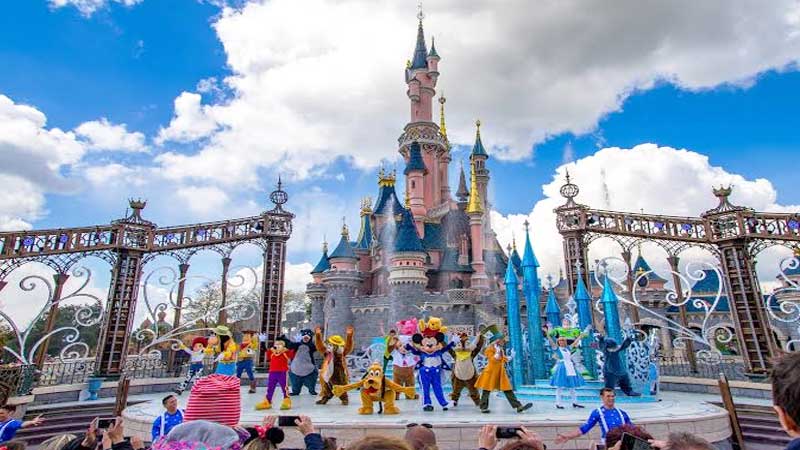 Image: Source
It is not just a place for kids, but also for honeymoon couples in Paris. Here, you can go for a romantic dinner date and even stay at luxurious hotels for a memorable time. It encompasses two theme parks where you both can enjoy thrilling rides. Go for sparkly shows and enjoy the best of Disneyland.
What's more? You can go for shopping, fine-dining and even golfing if you are interested. There are additional recreational and entrainment venues inside which will make your day.
Shopping in Paris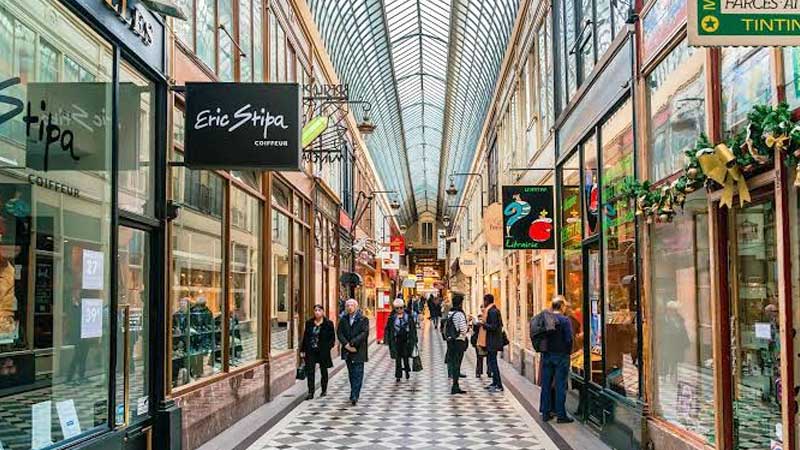 Image: Source
Well, you won't forget your favorite task in the dream city i.e. shopping. Honeymoon in Paris would be incomplete without shopping from fancy big stores, markets, and boutiques. The stores in Paris are generally open from 10 O' clock in the morning till 7 O'clock evening and closed on Sundays. You must head to Champs-Elysees on your honeymoon no matters whether you want to spend money or not. Just walk down the street and stroll through the lovely storefront windows to see the latest collection in the market.
There are plenty of food spots to refuel during shopping spree. You can head to the rooftop restaurant in the evening and take indoor seating if shopping at daytime. Buy some French items like candles, lingerie, soaps, Haute couture hats, etc. to take home as souvenirs.
Enjoy French Cooking Class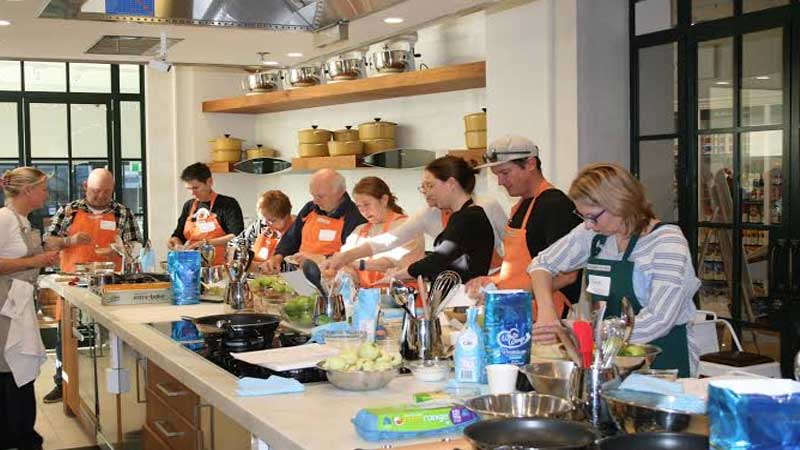 Image: Source
Why not take a cooking class in France and learn something that you can use your entire life? French pastries are so delectable in taste that you must learn as teamwork to your Paris honeymoon. This is a great way to make wonderful memories as a honeymoon couple. Learn how to cook French pastries, cookies, sweets and some unique food that you don't get in India. Discuss it with your sweetheart and finalize which type of class you are interested to take. You both will have a great time in learning about French food.
Book your air ticket to Paris and get ready to indulge in these fascinating activities on your honeymoon.