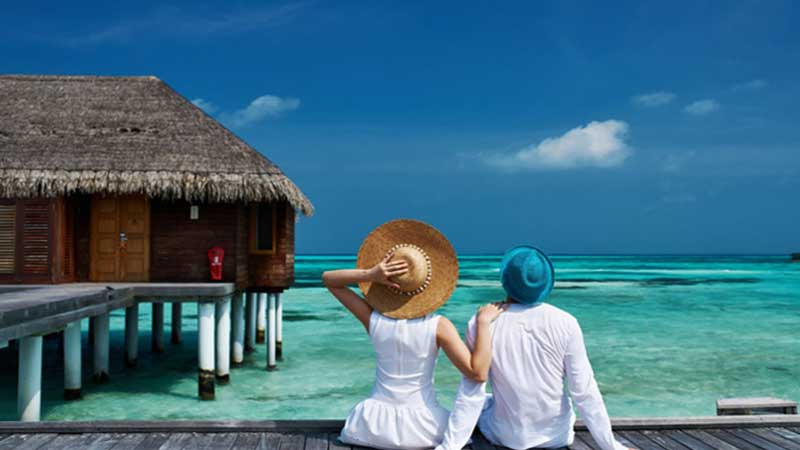 Our Bollywood celebrities do everything in style, so it is very obvious that they would be going for something really special on their Honeymoon. So where do they go? What's their choice? Would we like their favorite honeymoon spots? Let's explore in the list below:
Shah Rukh Khan & Gauri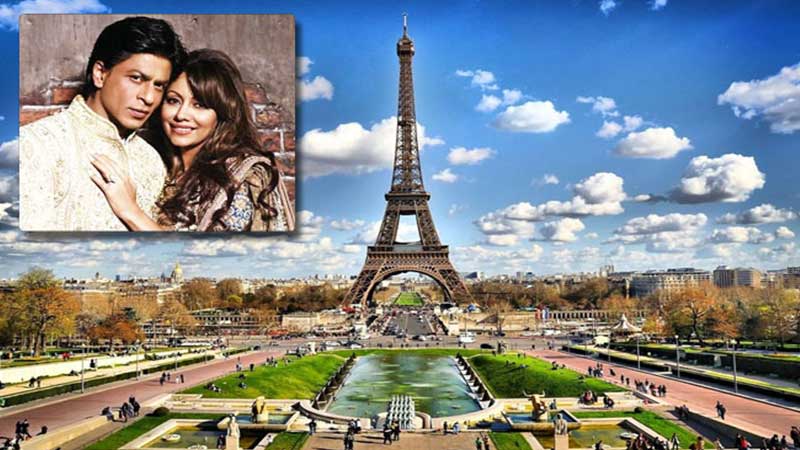 Destination- Paris
Who doesn't want to go this place when we are mentioning about romance. Paris is famously known as the city of love and every inch of the city seeps romance. May be that is the reason Shahrukh and Gauri chooses it to be the place for their belated honeymoon. Whoever the person , guess Paris makes everyone romantic.
Malaika Arora Khan & Arbaaz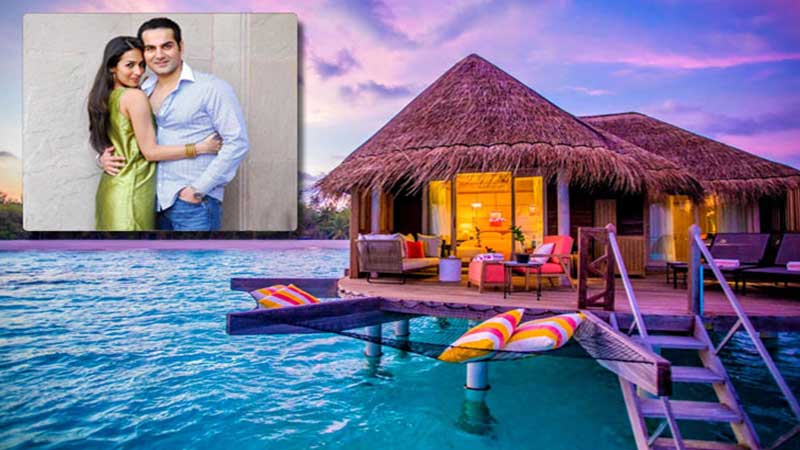 Destination- Maldives
All those people who are looking for a peaceful escape, Maldives is perfect for some tranquil romance. This same island has been the host to Arbaaz Khan and Malaika Arora Khan on their romantic holiday. The exotic charm of the place has attracted Hollywood couples like Tom Cruise and Katie Holmes, Katy Perry and Russel Brand.
Kareena Kapoor & Saif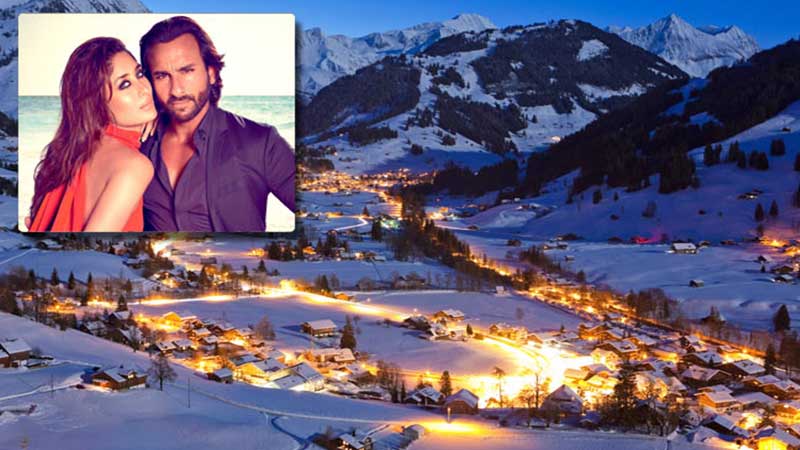 Destination – Gstaad, Swiss Alps
Saif and Kareena after their much awaited wedding went to Gstaad in Switzerland for their romantic getaway. The snow covered mountains, the picturesque views, and the tenderness of your loved one around you ought to make you feel treasured here.
Shilpa Shetty & Raj

Destination– Bahamas
This romantic destination is for all the water lovers. Often called as a "lover's Paradise", the destinations have been the host to the famous Kundras. Surrounded by the pristine water and lush green landscapes, Bahamas offer the most romantic ambience.
Aamir Khan & Kiran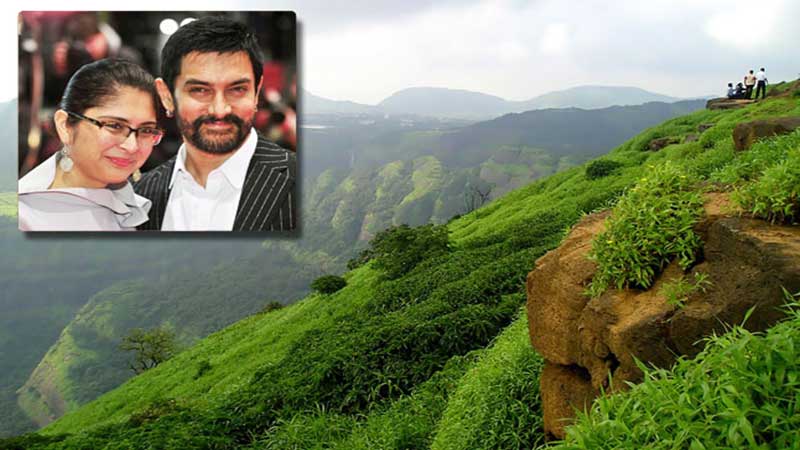 Destination- Panchgani
Known for a bit unconventional choices, Amir Khan has chosen Panchgani for his honeymoon with Kiran. The place looks simply beautiful with its breathtaking sights and lavish Mapro food court. Kiran and Amir have spent a great quality time together in Panchgani to cherish those moments forever.
Vidya Balan & Sidharth Roy Kapur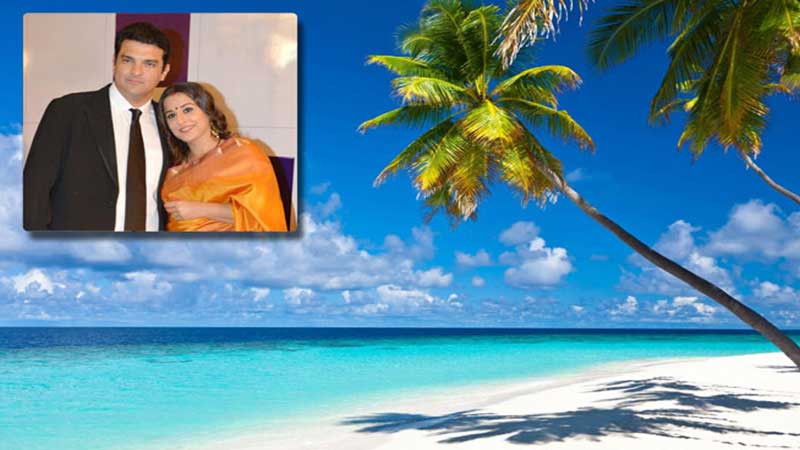 Destination – Caribbean Island
Vidya Balan and Utv head Siddharth have got married at a very closed event and to spend some quality time together they both went to the ever beautiful Carribean island for a perfect romantic holiday. One can enjoy the sunset by the pristine beach, try out mouthwatering delicacies or go on exploring adventure activities together.
Shahid Kapoor & Mira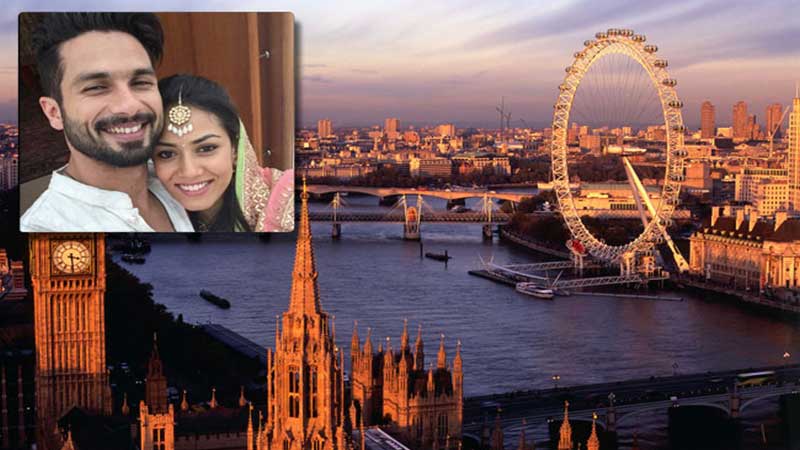 Destination – London
This cute couple who tied the knot and created quite a wave with their wedding, went to London for their honeymoon. Set on the river Thames, the city of London offers much more than idea of romance.
Imran Khan & Avantika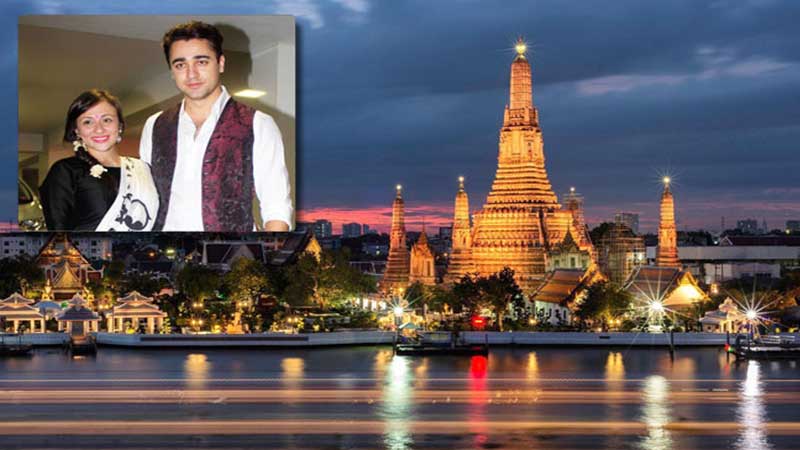 Destination – Thailand
Chocolate boy Imran khan has married his childhood friend Avantika at a closed ceremony where only close friends were invited. This cute couple went to one of the stunning island of Phuket in Thailand.
Dia Mirza & Sahil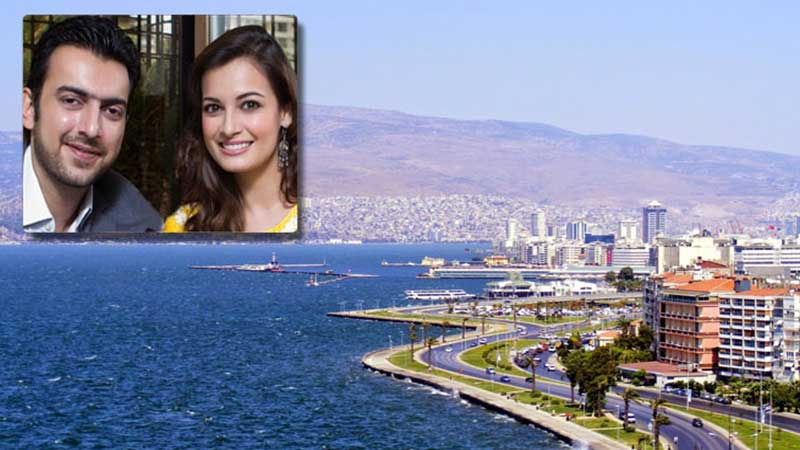 Destinations – Turkey
The famous love couple Dia and Sahil went on a delayed yet memorable honeymoon to the mesmerising country of Turkey. They chose Turkey as their honeymoon destination because of its stunning charm and intriguing tourist places like- Blue Mosque, Basilica Cistern, Topkapi Palace, Hagia Sophia and several other beautiful mosques and palaces.
Aishwarya Rai Bachchan & Abhishek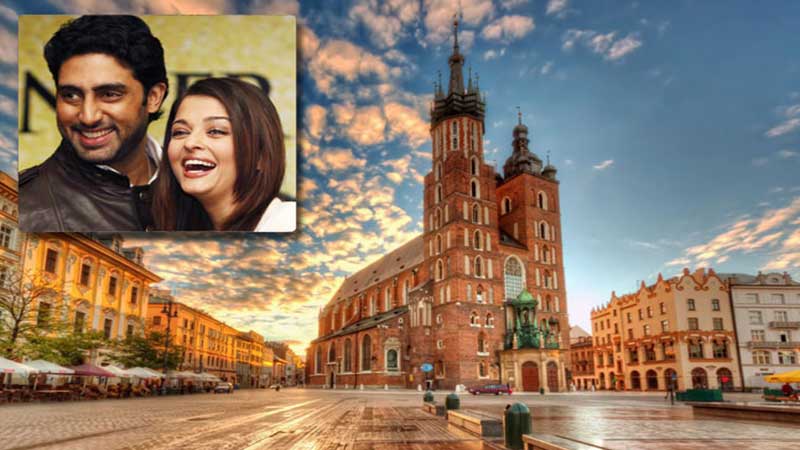 Destination – Europe
Abhishek Bachchan and his beautiful wife Aishwarya Rai Bachchan traveled across Europe on their honeymoon. After giving a quick visit to Cannes as the brand ambassador of L'Oreal. They went to Europe However, their major destination was New York.
Mahesh Bhupathi & Lara Dutta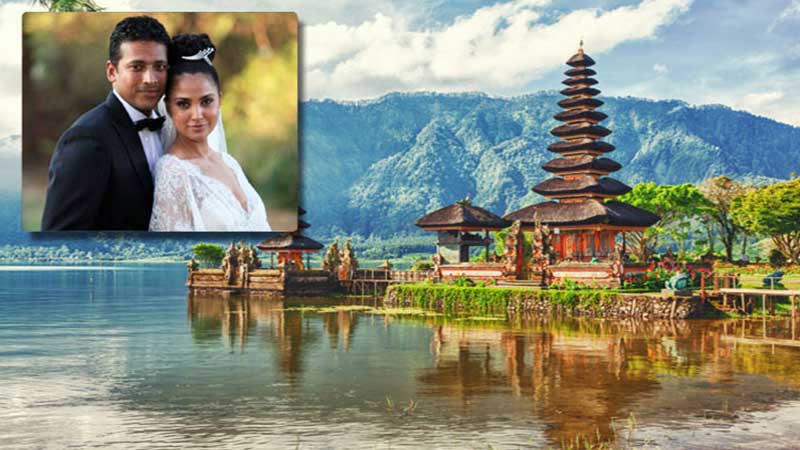 Destination- Bali
After their wedding, Both of them got pretty occupied with their own commitments and later sometime the couple has decided to finally take an off and head to Bali for their perfect romantic time.
Madhuri Dixit and Sriram Nene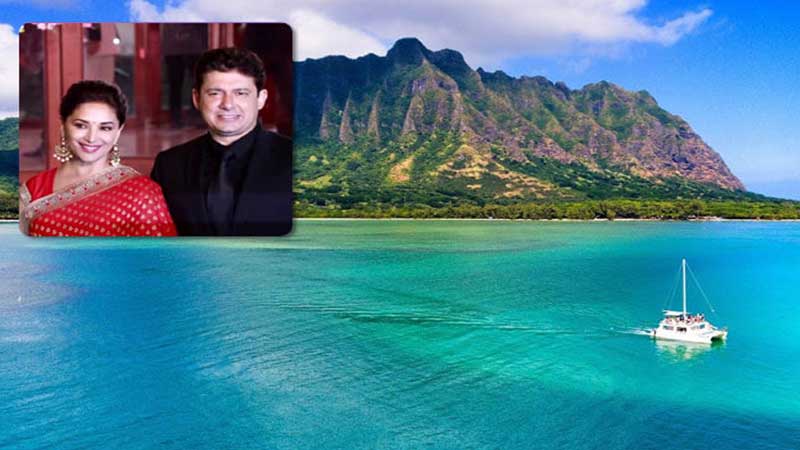 Destination- Hawaaii
We all know, how many hearts were broken when the famous dhak dhak girl of Bollywood got married to Dr Sriram Nene and left for America. The couple went to Hawaii for their romantic honeymoon. You can surely take a cue from them and plan your own honeymoon. Whether you want to relax or surf and do other adventure activity, a trip to USA is indeed perfect for the honeymoon destination.
Anushka Sharma and Virat Kohli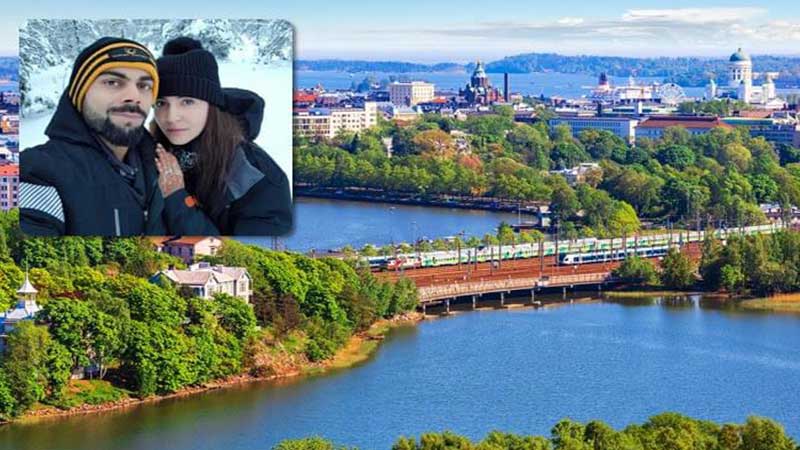 Destination- Finland
The wedding of Virushka's was something that broke all the records in terms of popularity and came as a pleasant surprise for their fans. Be it their wedding costumes, who all visited, to their honeymoon destination, the entire world and media went like crazy. To spend some quality time together, Virat and Anushka went to the beautiful land of Finland. The place is full of natural wonders and is sure to offer everyone couple an unforgettable honeymoon memories.
Bipasha Basu and Karan Singh Grover
Destination- Maldives
Bipasha Basu and Karan Singh Grover's wedding was as stylish and talk of the town as anything else. Not only the pictures of their beautiful wedding but also their sizzling honeymoon pictures was enough to ignite the envious heat in us. The couple went to the Maldives for their perfect honeymoon. Taking inspiration from this popular Bollywood couple, you too can head to Maldives and enjoy serenity around the clear water.
Genelia D'Souza and Riteish Deshmukh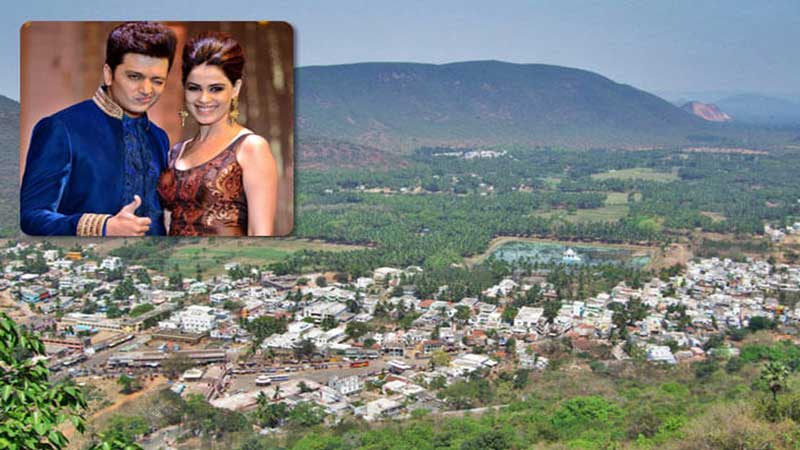 Destination- Visakhapatnam, Andhra Pradesh
Genelia D'Souza and Riteish Deshmukh's wedding wasn't just the average Indian wedding. It was as grand as a wedding could be. For the honeymoon, the couple went to the beautiful port city of Visakhapatnam, popularly known as Vizag, The city is renowned as one of the most romantic places in India. Be it the stunning beaches, amazing landscape and the presence of historical background, the city kindles your every romantic dream in the most unforgettable way.
Sagarika Ghatge and Zaheer Khan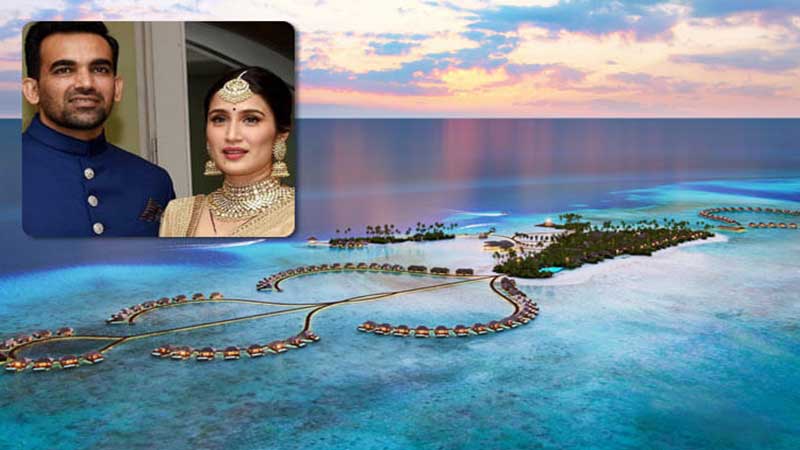 Destination- Maldives
Zaheer Khan, one of India's most talented bowler, married his longtime partner and Bollywood actress Sagarika Ghatge on November 23, 2017. After their lavish wedding sheningans, the couple chose Maldives for their honeymoon and made it look a lot more fun with their instagram pictures.
Asin and Rahul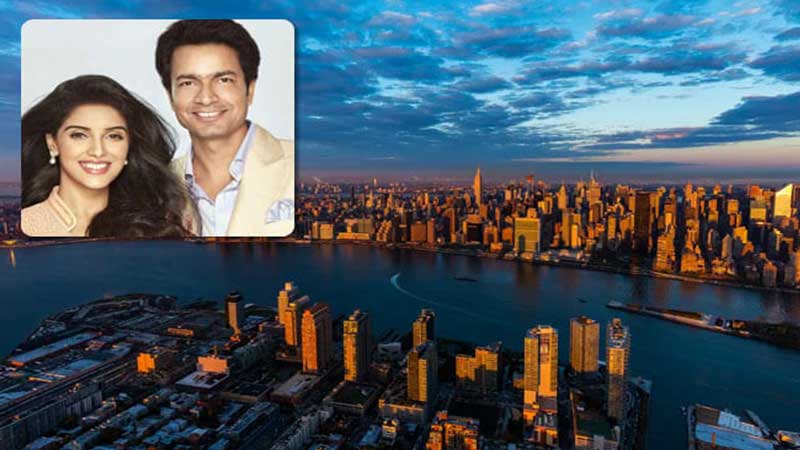 Destination- New York
Asin and the co-founder of Micromex,Rahul Sharma got married on 19th January in Delhi and went to New York for their honeymoon. As per sources, the business tycoon Rahul has planned a beautiful surprise for her by taking her to the fascinating land of Europe. The couple went to New York and the pictures shared by Asin is nothing but a validation of how much fun they had.