Hampi is a small village and temple town located in the town of Hospet southern state of Karnataka. The place is often termed as the "city of ruins" owing to the number of ruins that are currently located in the area. Around 1500 AD, Hampi was the capital of the well-established Vijayanagar Empire and was said to be the largest and extremely wealthy city in the world during the olden ages. History lovers will surely have a great time here as each location has an interesting story to say.
As the name clearly says that Hampi is a city of ruins, that is why Hampi is declared as a UNESCO World Heritage Site in India. On your visit here you can find many interesting and unique monuments and structures. The major attractions which entice people from all over the world include the stunning ruins and palaces and temples. When you visit these ruins, you will notice that there is so much precession and detailing that was put into making each part. With limited availability of resources during that time they managed to build temples that still stand tall
Major Attractions in Hampi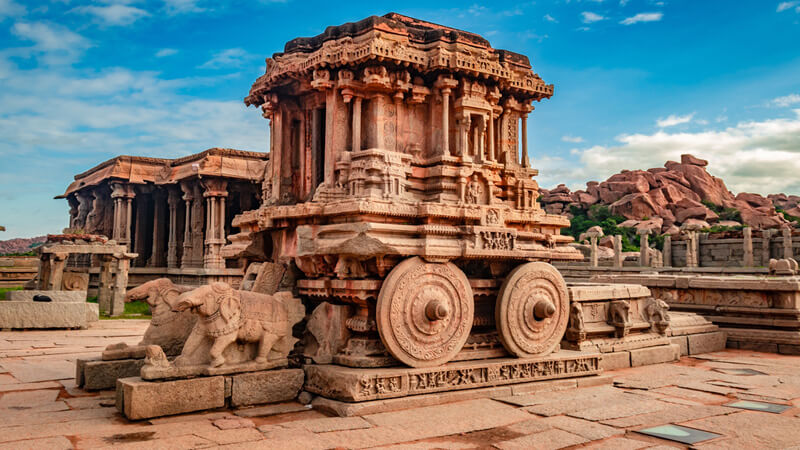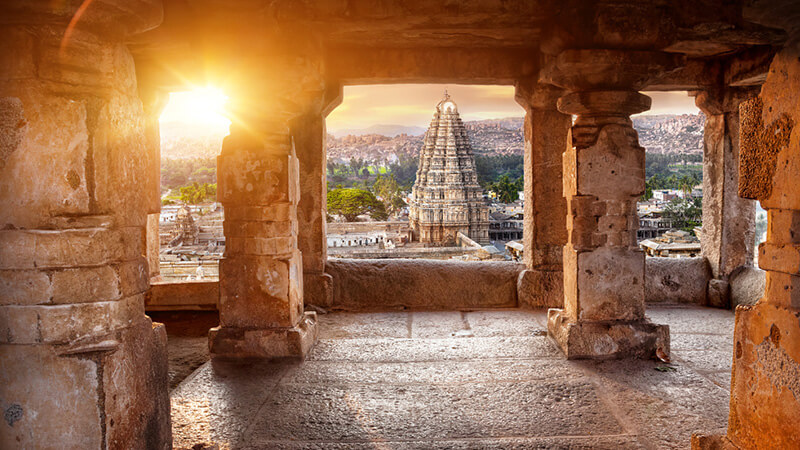 The most famous and well know temple in Hampi. Also known as Pampapathi Temple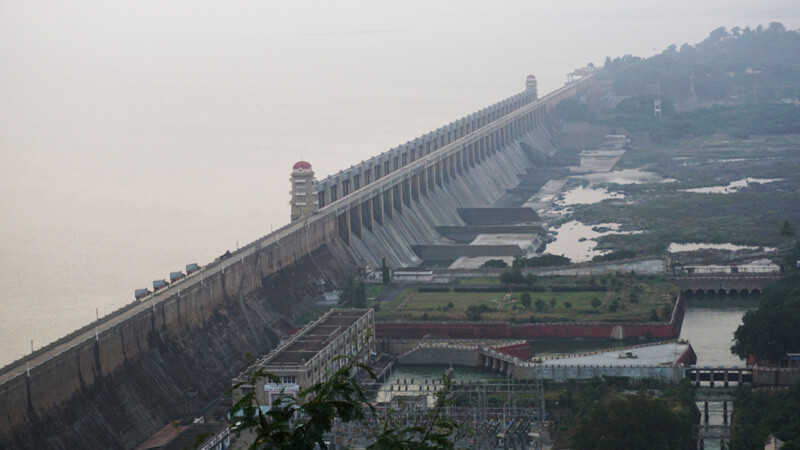 Situated at a height of 49 meters, the Tungabhadra Dam has a capacity of 1, 32,559 million cubic to store and collect water.
The Lotus Mahal has an intricate and stunning two levels, with open pavilions at the bottom and balconies above. It is a lovely blend and of both Hindu and Muslim styles of architecture. The structure derives its name from the geometrically arranged cusped arches that resemble the petals of a lotus flower opening to the sun.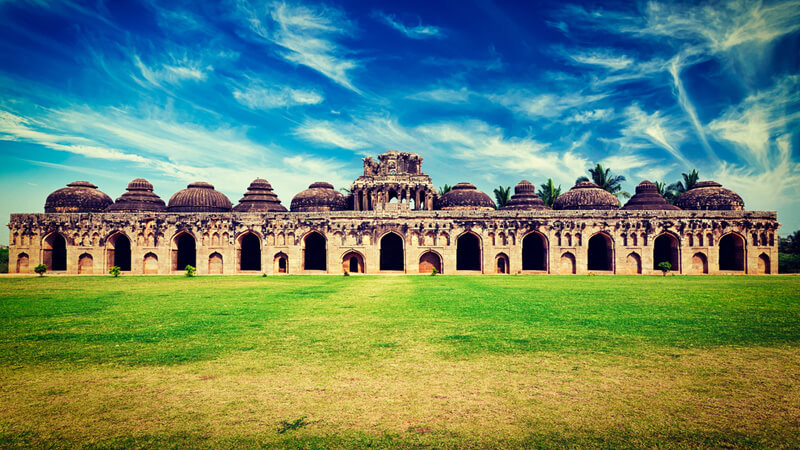 These stables served as an enclosure for the royal elephants during that time hence getting the name. Eleven domed chambers can be seen in one row.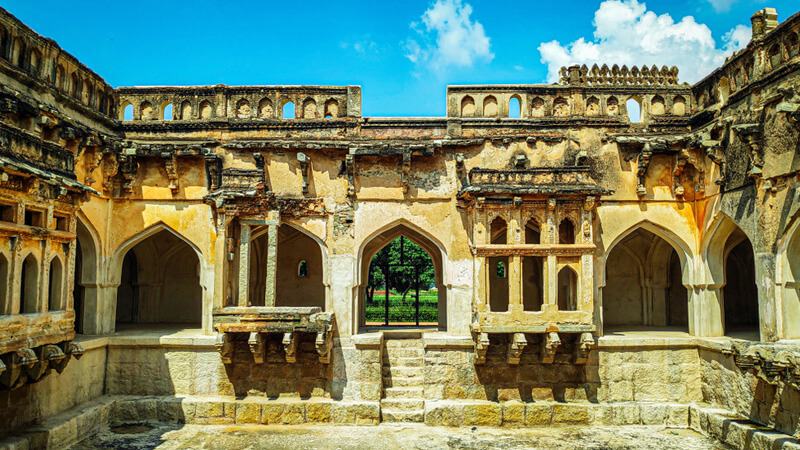 This particular structure was developed as a place for the queen to take her bath and for the other ladies in the royal household. It is said that the lotus shaped fountains were constructed to pour out perfumed water for their daily baths.
How to travel to Hampi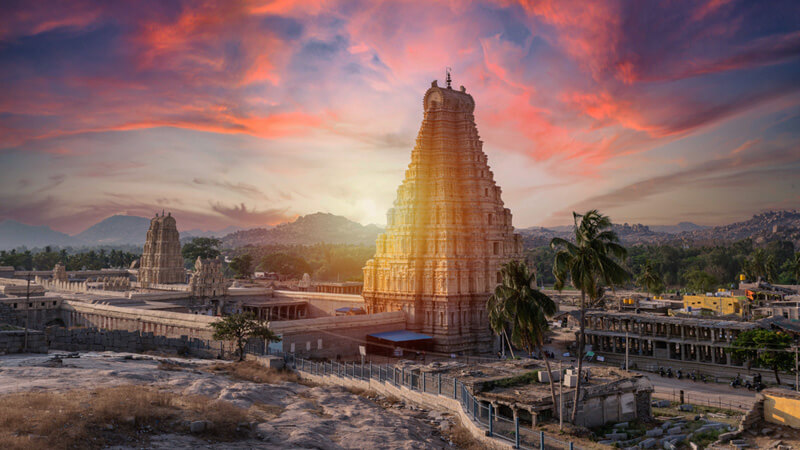 If you want to travel by flight, the nearest airport is Hubli (151 km). Direct flights can be an issue but there are many connecting flights from different places in India which you can take
The nearest station is Hospet (13 Km.) which is connected to other metro cities.
Hampi is connected by good motorable roads to major cities in India. You can drive or take a bus the choice is yours
So, head out and explore the city of ruins Hampi. Each monument has a story to say. Hampi is one of the must visit destination in India, its rich history makes us proud of our glorious past. It also has various hotel options for you to choose from your stays. Check out EaseMyTrip to get the best prices on your hotel bookings.