Imagine yourself on the twisting strip of blacktop, positioned just a few feet above the raging waters of North Atlantic. That's exactly what the people of Norway's Møre og Romsdal county had to go through, if anytime they want to visit the mainland from their own little archipelago.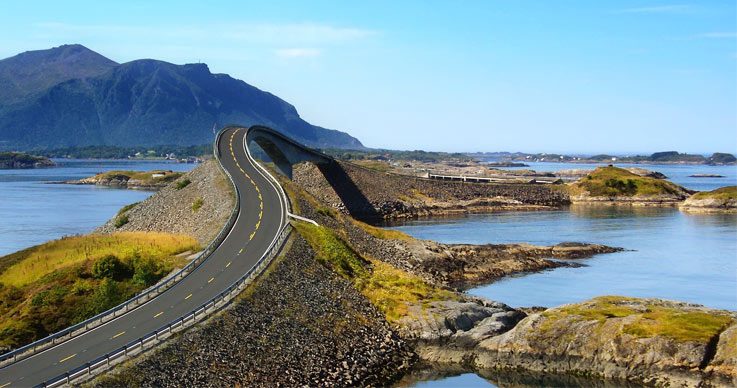 Connecting the town of Kristiansund and Molde and passing through the island of Litllauvoya, Storlauvoya, Lyngholmen, the Atlantic Ocean Road is simply dangerous.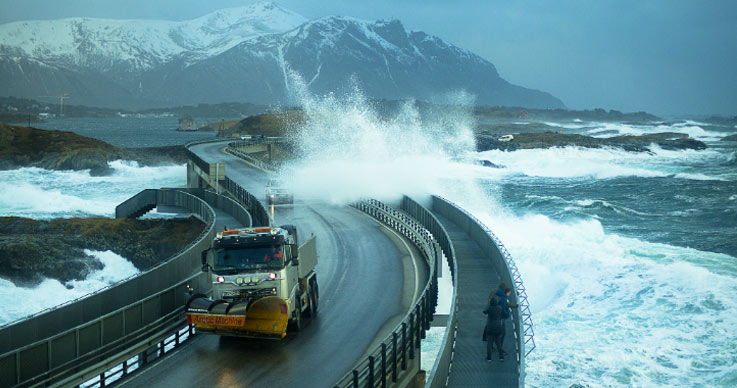 The fjord county in Norway consists of lots inhabited small islands that were needed to be connected by road. So, to ease out the travel, the Norway Government built one over the ocean.
The construction of the road started back in 1983 and took around six years to complete.
Surrounded by the picturesque views and the dramatic scenery, the highway has become one of the famous tourist attractions. Even after its dangerous reputation. There are various tourist stops along the way, including the Kvernes Stave Church, the Bremsnes Cave and popular fishing spots.
When the sea gets rough, the scenic locations of the highway can anytime turn into a scary nightmare. The waves beat down the road and the vehicles on it strongly, making it a scary drive.
If you could, would you attempt to drive along the "most dangerous road in the world"? If not, why don't you at least make a stop to explore the vibrant charm of Norway. Book your in International Flights now.