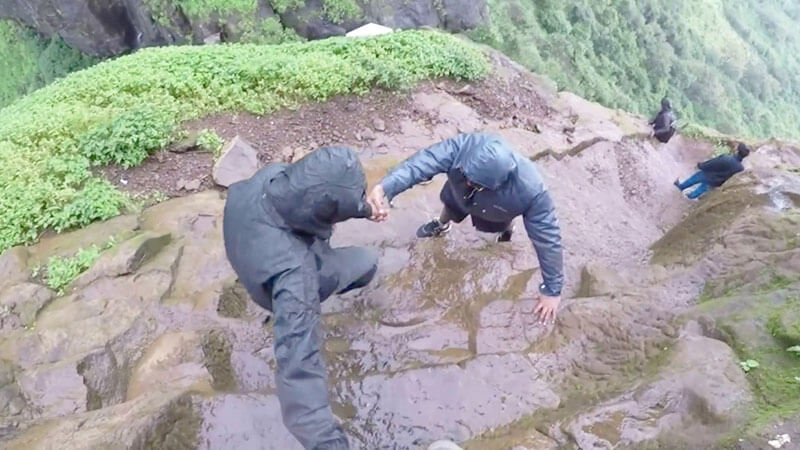 Some people just love to indulge in challenging activities like trekking as it is the perfect way to get closer to nature with adventurous activity. Monsoons are the preferred season for trekking when weather is Superb and the landscape looks more attractive with the presence of mountains, hills, meadows and dense forests. Pune has several numbers of trekking destinations where easy as well as difficulty trekking spots are found. There, you can enjoy the stunning views of the surroundings. Check out below places to trek near Pune to spend a perfect weekend.
Trekking in Pune
Matheran Trekking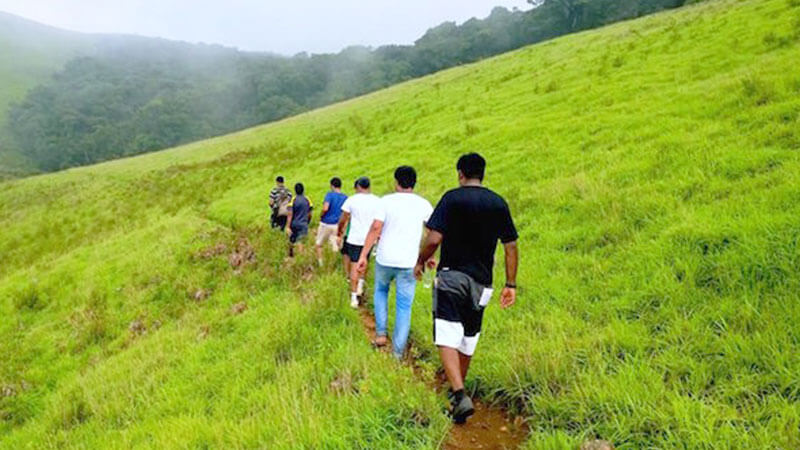 Matheran Trekking Pune is located at a distance of 125 km from Pune that offers the most beautiful view of the landscape. Most of the trekking lovers come to this lovely place to reach the Garbett Point and experience the best of their itinerary. Once you reach on the top, the enchanting views of various waterfalls, mountains and green meadows will be visible to you. The stunning sunset and sunrise can be easily observed from Garbut Point. It will a take complete 1 day to cover the whole trek.
Location: Sondewadi, Maharashtra 410102
How to reach Matheran Trekking: Walk/ Trek
Vasota Fort Trek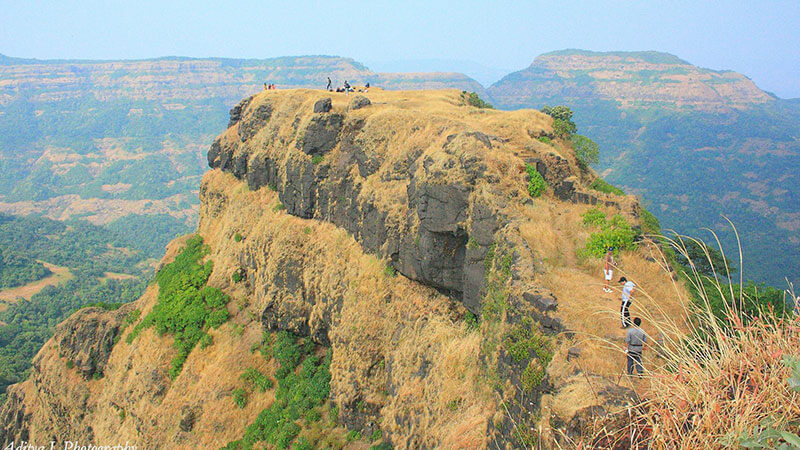 Vasota Fort is located at an altitude of 1171 m near Bamnoli village in Satara district. Surrounded by deep forests and valleys of Konya Wildlife Sanctuary, Vasota Fort Trek is very interesting that passes through steep hills and also popular as famous trekking place in Maharashtra. The trek can be completed within 1 day where you will see Shivsagar Lake on the three sides of the fort. Reach to Nageshwar Cave from the fort that will require 2 hours of trekking. The rock climbing, mountaineering and the enchanting views of the mountain range of Kas Mahabaleshwar from the top of the fort is the major highlight to complete this trek.
Location: Near Bamnoli Village
How to reach Vasota Fort trek: Bus/Cab/Boat/Walk/Trek
Lohagad Trek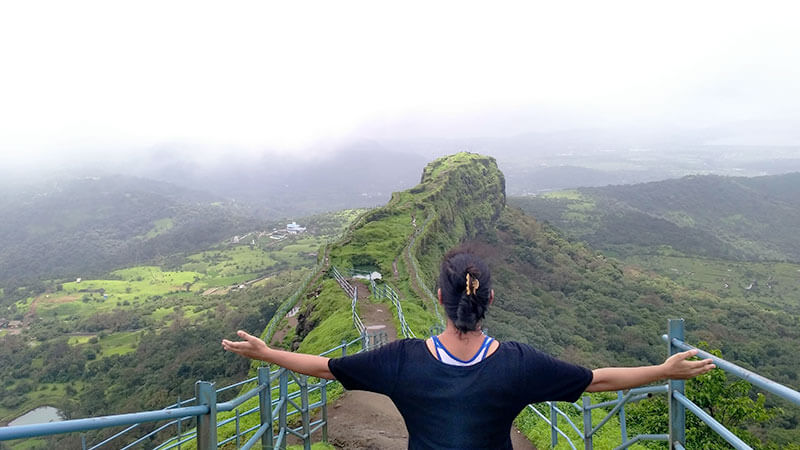 Located near to Pune city in Lohagadwadi Village, The Lohagad trek is one of the most beautiful treks where surroundings view is highly impressive. Dotted with natural beauty, Lohagad trek route is easily accessible from Malwai Railway Station. The trek can be completed within 2 and a half hour and it is very famous among locals during monsoon season. If you are a first-time trekker then this is the picture perfect option for you that can be trekked without any difficulty.
Location: Khandala, Lonavala Maharashtra 410406
How to reach Lohagad Trek Road: Car/Trek
Raigad Fort Trek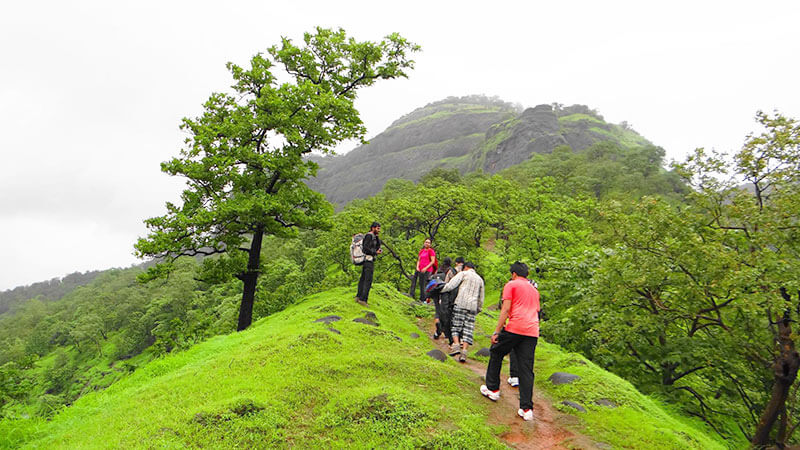 Located at a distance of 54 km from Pune, Raigad Trek is the easiest trek in Pune. Raigad Fort is one of the top-visited places in the state of Maharastra where legends come to spend some lovely hours. There are approximately 1500 steps to climb to the fort that requires lots of struggle. The fort is enclosed by the dense forest that makes the trek more interesting. The beautiful architecture of the fort will offer you relaxation for some time when you will reach it. This is one of the best trekking places in Pune that can be completed in a day.
Location: Near Katraj
How to reach Rajgad Fort Trek: Via public transport like cab/bus and then by bus.
Kalsubai Peak Trek
Located at a distance of 180 km from Pune, Kalsubai Peak Trek can be done between June to September. The peak of Kalsubai is perched at an elevation of 1646 m and comes in the highest peak of Maharashtra. The top view from the peak is highly superb that offers a stunning view of nearby forts and Bhandardara Dam. The trekking can be completed in a minimum time of 2 days. It would be the best trekking done by you as walking amidst the clouds and a cool breeze will be the ultimate experience that you can ever have.
Location: Near Baari Village
How to reach Kalusbai Peak Trek near Pune: Bus/ Cab/ Trek
Korigad Fort Trek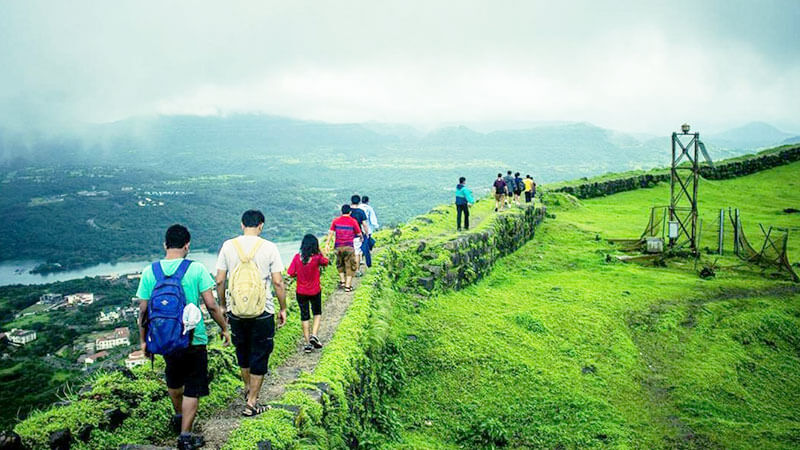 It is a magnificent fort near Pune located near a hill town of Lonavala. This is an ideal trek for beginners where you will enjoy the stunning views of valleys, meadows, ponds, caves and a few temples where architecture masterpiece can be enjoyed. To trek this fort, book your flights to Pune or just reach to Lonavala Railway Station and start your 1-2 hours trekking to this awesome fort.
Location: Near Korigad Village
How to reach Korigad Fort Trek: Bus/Cab/personal vehicle
Sinhagad Fort Trek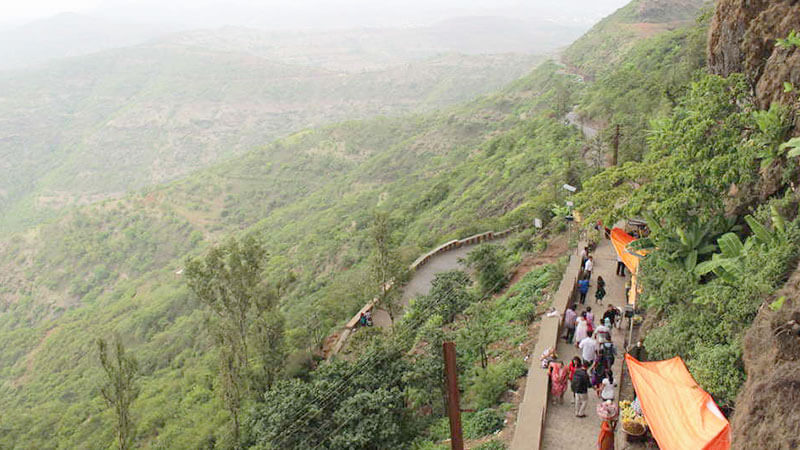 Located at a distance of 30 km from Pune, Sinhagad Fort stands 4320 feet above sea level. The trek is very simple and it is very popular among locals as well as tourist. Popularly known for Monsoon trekking, it is the best place for a weekend gateway. It requires a little energy to explore the whole fort and then come back. Three must-see things in the fort are Lokmanya Tilak Bungalow, Tanaji Kada and Tanaji malusares Samadhi.
Location:Sinhagad Ghat Road, Thoptewadi
How to reach Sinhagad Fort trek: Rail/Bus/Cab/Trek
Peb Vikatghad Trek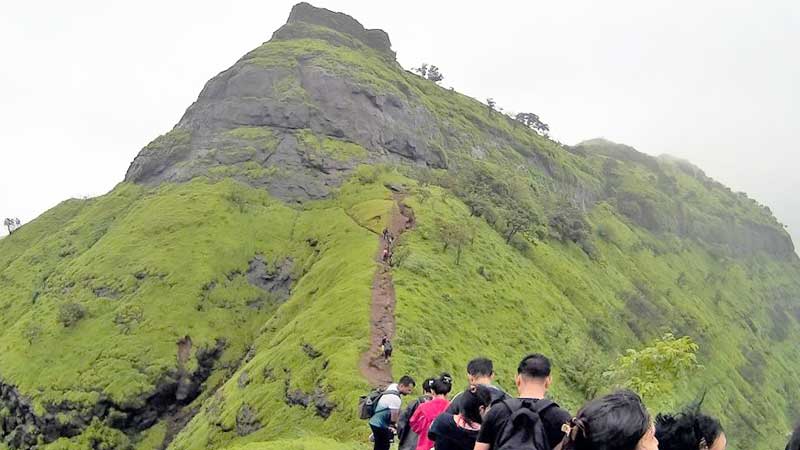 Located at a distance of 117 km from Pune, Vikatghat Peb Fort Trek is one of must-do-thing near Pune. This is a one-day trek near Mumbai where the fort is located at an elevation of 2100 feet. The fort consists of caves and temples where you will reach by crawling through meditation chamber. The view from the highest point is awesome and it becomes more interesting when you reach there after a 2 hours trek through rocks, meadows, water streams and forests. The trek is moderate and one can easily reach its highest point.
Location: Near Neral
How to reach Peb Vikatghad Trek: Bus/Trek/Walk
Shivneri Fort Trek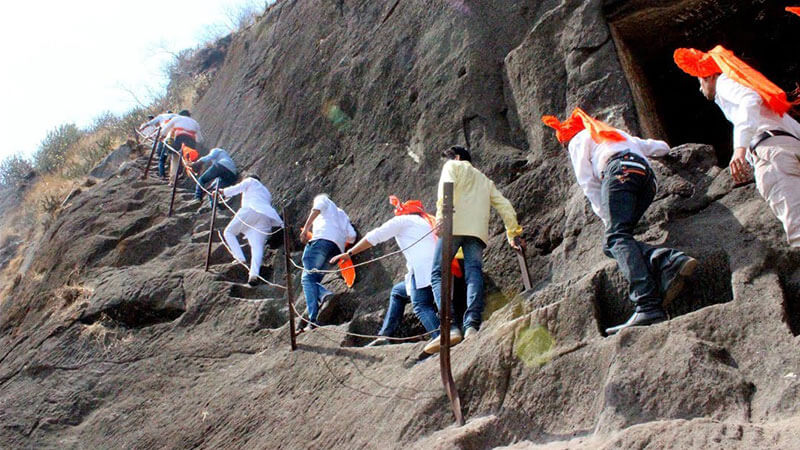 Located at a distance of 94 km from Pune Railway Station, Shivneri Fort holds the national importance charm within itself. It is one of the most beautiful forts of India which is also popular as trekking spot. The entrance of the fort is through the triangular hill that will have to trek to reach on the top. You can also enter through a chain gate, wherein you have to hold chains to reach the fort gate. This is one of the easiest trek in Pune.
Location: Near Junnar Town
How to reach Shivneri Trek: Bus/ Cab/ Train/ Walk
Irshalgad Fort Trek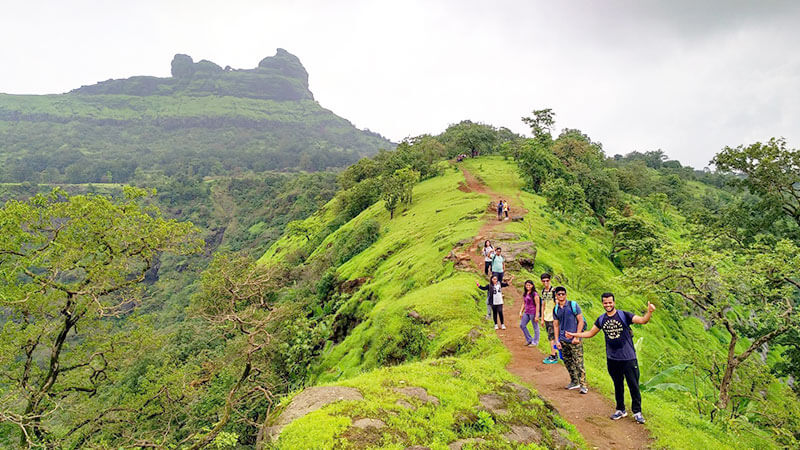 Located at a distance of 115 km from Pune and situated at a height of 3700 feet above sea level, Irshalgad Fort Trek is the most difficult trek near Pune. It takes one hour trek from Irshalgad village to reach the top of the fort. While climbing towards the fort, you will notice water cisterns, rocks, and water tank on the route and once you reach the top you will see Chanderi, Karnala and Manigad from the fort.
Location: Near Karjat
How to reach Irshalgad fort: By train/bus
Dudhsagar Trek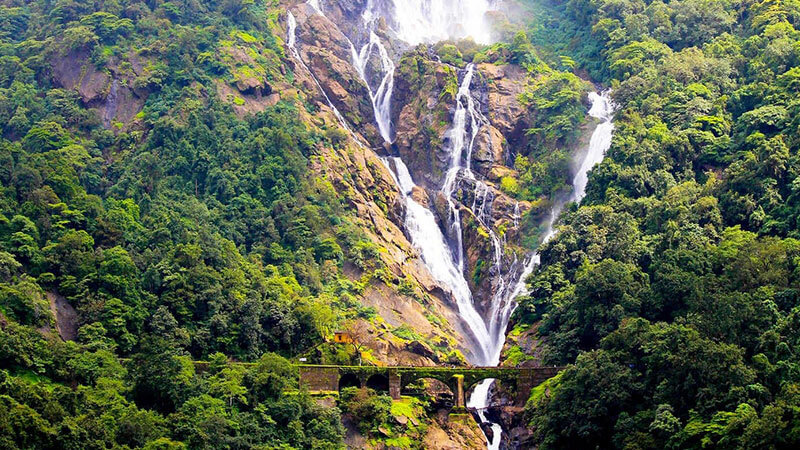 Dushsagar Trek is one of the amazing treks near Pune that you must try in case you are adventure lover. Located on the edges of Goa, Maharashtra, and Karnataka this is one of the most beautiful and famous treks amongst all the trekkers. You can choose any route to cover this trek and both routes are interesting in their own way. The alluring view of waterfalls from the mountains fills the trekkers with lots of enthusiasm. This is a 2-day trek that you may call as a perfect escape from the worries of daily life.
Location: Sonaulim, Goa
How to reach Dudhsagar Trek: Train/bus
Rajmachi Trek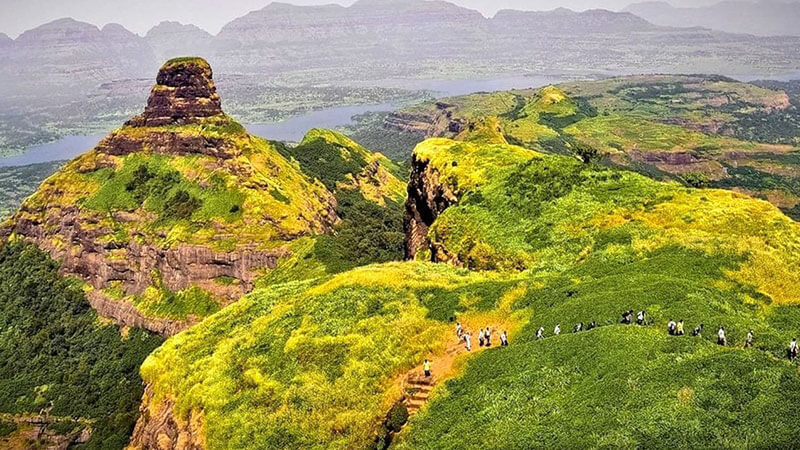 Located at a distance of 82 km from Pune, Rajmachi trekking pune is one of the favorite trekking destinations for most of the Indians. Monsoon is the best season to do Rajmachi trekking. It feels really great when you trek amidst dense forest and forts like Shrivardhan and Manaranjan are viewed. It is one of the best places to visit in Lonavala where every tourist must visit. Rejuvenate yourself by trekking the 15 km way from Lonavala Railway station and forget all your worries. It takes 3-4 hours to trek from Rajmachi to Kondhane Caves.
Location: Near Udhewadi Village
How to reach Rajmachi trek: bus/cab/trek
Book flight ticket with EaseMyTrip and fly to Pune to embark your adventurous trek!