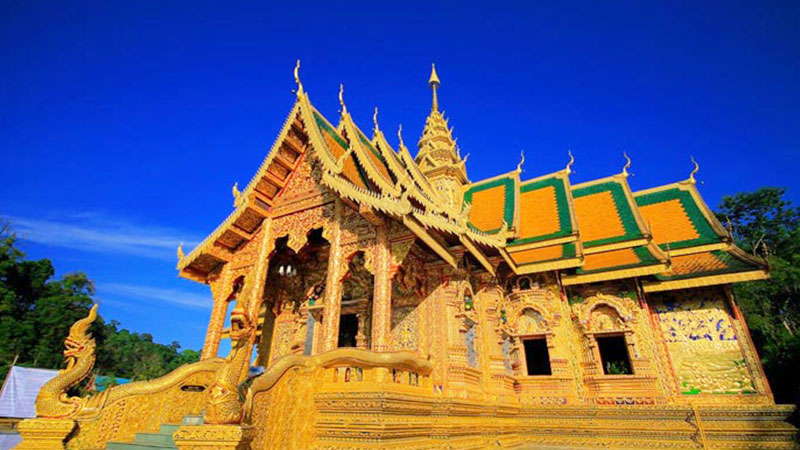 The spectacular destination of Thailand is not only famous for its abundant natural beauty and nightlife but also for many aspects of tourism. There are several hot spots in this country due to its unique culture is being carved by a number of Asian countries. One of the most influencing aspects of Thailand's culture is its religion. Buddhism has dominantly influenced the culture and tradition of this beautiful nation and it is clearly visible in many of its attractions. There are many stunning temples in Thailand that have influence of Buddhism and Hinduism. If you are planning a trip to Thailand, don't forget to explore the amazing temples of Thailand.
Wat Phra That Doi Suthep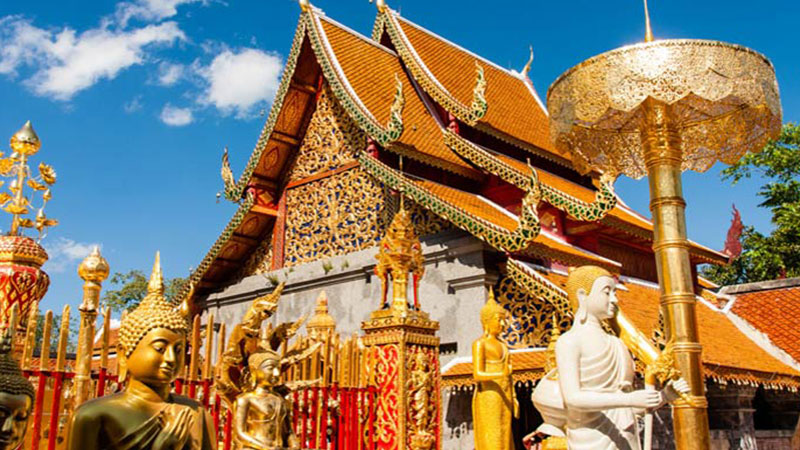 Wat Phra That Doi Suthep is a marvelous Theravada Wat in Chiang Mai of Thailand. The temple is often referred as "Doi Suthep" which is in fact the name of the mountain where the temple is built. It is a holy place of many Thai people but signifies both Buddhism and Hinduism cultures. The temple is considered to have been established in 1383 when the first stupa was erected. Upon entering the temple grounds, visitors should be properly dressed up and must remove footwear. The temple is recognized for its extraordinary Naga decorations.
Wat Rong Khun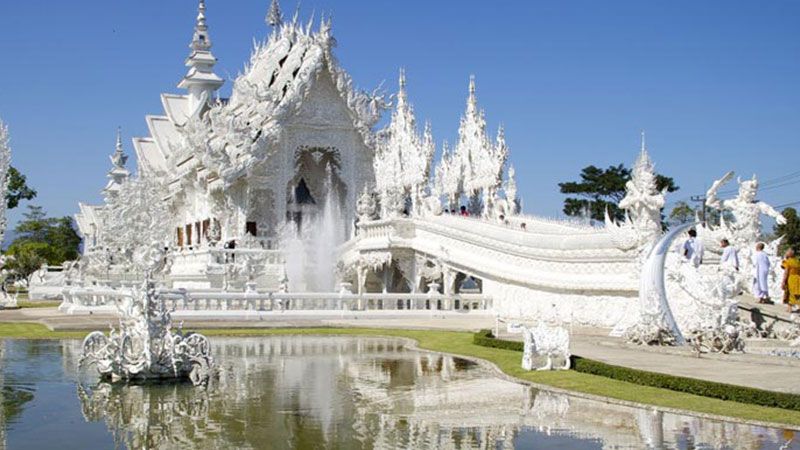 Different from other Buddhist temples of the world, Wat Rong Khun is not just a temple of Thailand but a stunning structural wonder that appeals the visitors with its utter splendor. Also known as the White Temple, this splendid temple is yet in the process of construction. The creation of popular Thai artist Chalermchai Kositpipat, most of the parts and statues of this temple are designed cautiously without missing their religious significance. Each painting that he painted for this temple is his masterpiece. Its highly metaphorical structure is covered with mosaic mirrors, which exude a rare glow and distinct charm with a wonderful contemporary feel. This stunning temple in Thailand is a must visit for art lovers.
Wat Pa Maha Chedi Kaew (Temple of a Million Bottles)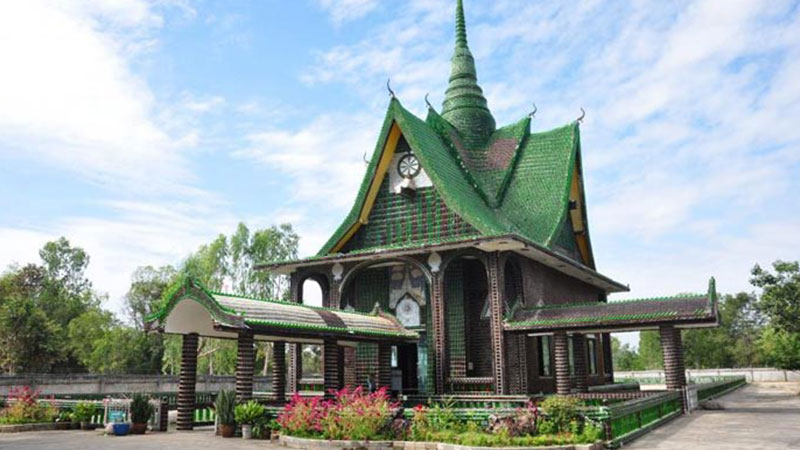 Located in Khun Han of Sisaket province, Wat Pa Maha Chedi Kaew is also called as the Temple of a Million Bottles. Due to made using 1.5 million of empty beer bottles, the temple is called so. The construction of this temple started in 1984 and caps of these bottles have been used to make mosaics. Using green beer bottles, this temple has got a unique touch and turned into an eye catching site. Visit this temple of Thailand for its uniqueness.
Wat Khaek Temple (Mariamman Temple)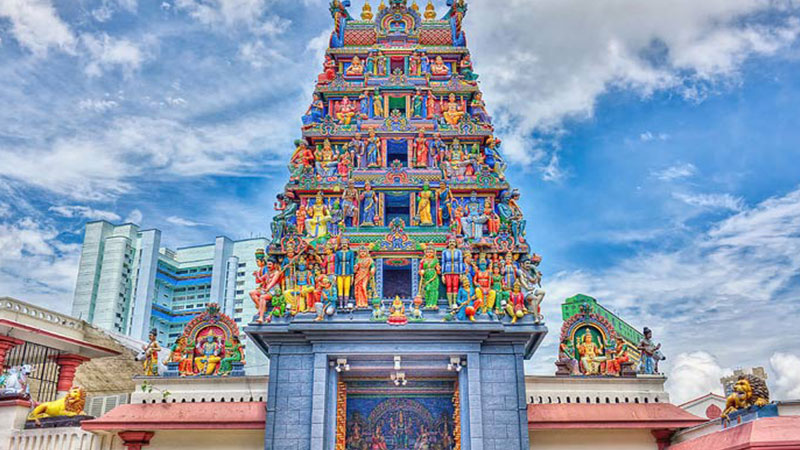 Wat Khaek literally means "Indian Temple". It is also known as "Sri Maha Mariamman Temple or "Maha Uma Devi Temple. Located in Silom area of Bangkok, the temple is dedicated to Goddess Mariamman. Built in South Indian architectural style, the temple has beautifully adorned Gopurams. It has images of various gods & goddesses. In this gorgeous temple, one can observe different shrines of many deities. The major shrine is dedicated to the main deity Sri Maha Mariamman, which is having a sparkly copper polishing. There are kiosks in this temple selling flowers outside. Numerous Hindu and Buddhist followers visit this temple during Diwali and Navratri.
Prasat Mai or Wang Boran (Sanctuary of Truth)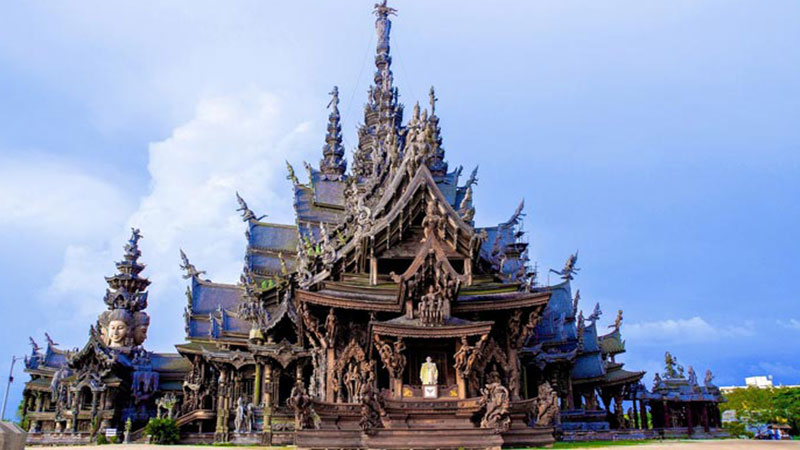 Popularly referred as Sanctuary of Truth, Prasat Mai or Wang Boran is located in beachfront location of Pattaya. This temple is built using wooden and is dotted with a number of sculptures based on Hindu and Buddhist motifs. Architectural setting of this temple is inspired from Khmer architecture. It has many hand-carved sculptures portraying the setting of Angkor. This temple features four gopurams beautifully representing the religious mythologies of India, Cambodia, Thailand and China. But the most interesting aspect of the Sanctuary of Truth is that it does not have any religious implication yet stands for cultural and traditional thoughts of Thailand.
Wat Phra Kaew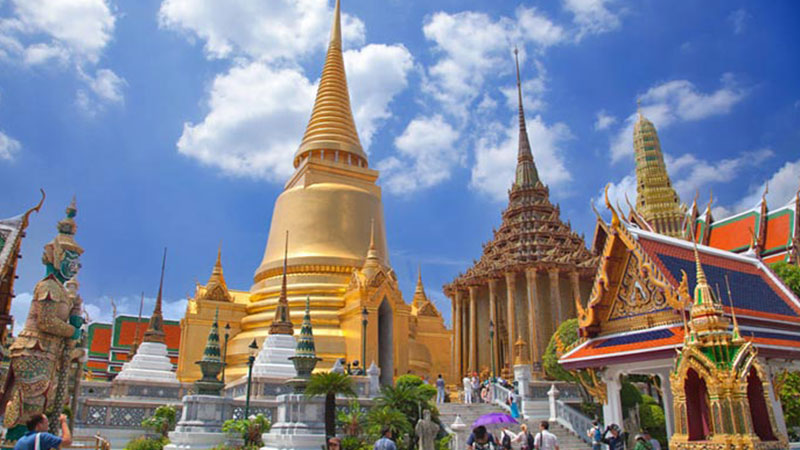 Being one of the most sacred temples in Thailand, Wat Phra Kaew is a huge temple complex featuring breathtaking Emerald Buddha and a Grand Palace. Appearing like small fairytale architecture, the temple's compound is grand, majestic and vibrant. On the entrance of the temple, there is a bronze statue wearing white clothe. Each entrance of temple features a pair of huge demons. There are eight giant multi-colored towers built using Chinese porcelain along the eastern outer wall of the palace. The sad thing is that you are not allowed for photography here.
Wat Chaiwatthanaram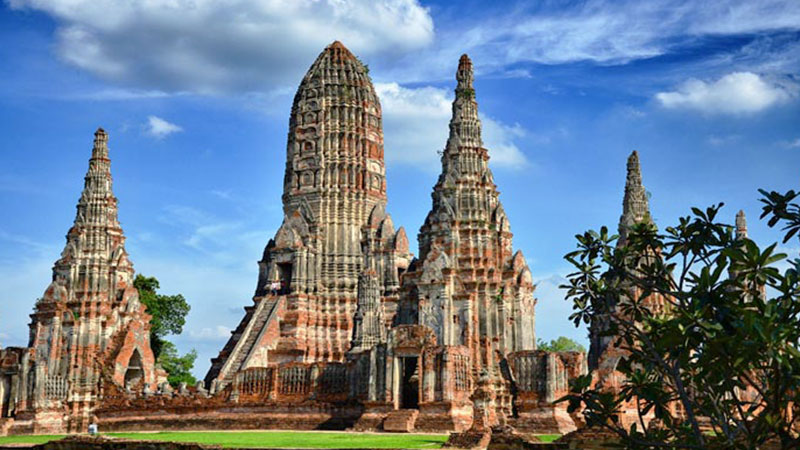 Situated in Ayutthaya Historical Park, Wat Chaiwatthanaram is a beautiful Buddhist temple. It is positioned on the banks of the River Chao Phraya, outside the Ayutthaya Island. This royal temple has been earlier used by the king and his successors for religious performances. It also cremation ground of the prince and the princesses, which is built in Khmer architectural style. This gorgeous temple in Thailand deserves your visit.
Phanom Rung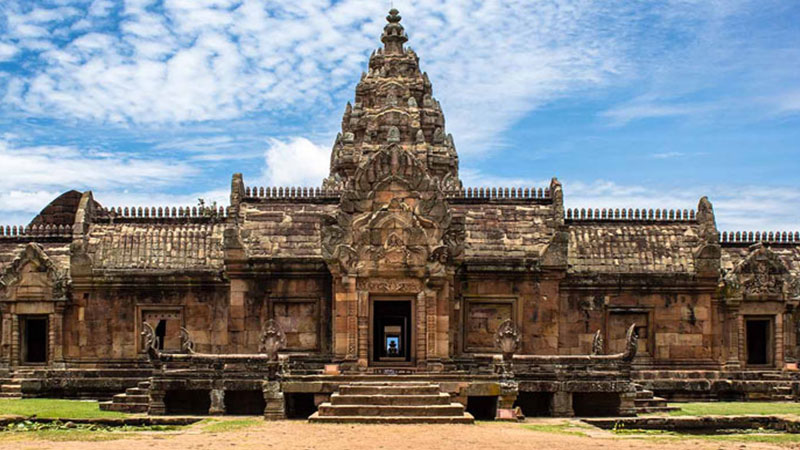 Built in Khmer architectural style, Phanom Rung is another popular temple in Thailand. Located in Burinam of Isan region, this wonderful temple complex is built on the circumference of a dead volcano. The sandstone and laterite structure of the temple is dedicated to Lord Shiva, which also symbolizes Mount Kailash. It took 17 years to Department of Fine Art of Thailand in the restoration of this complex in its original shape.
Wat Phra Singh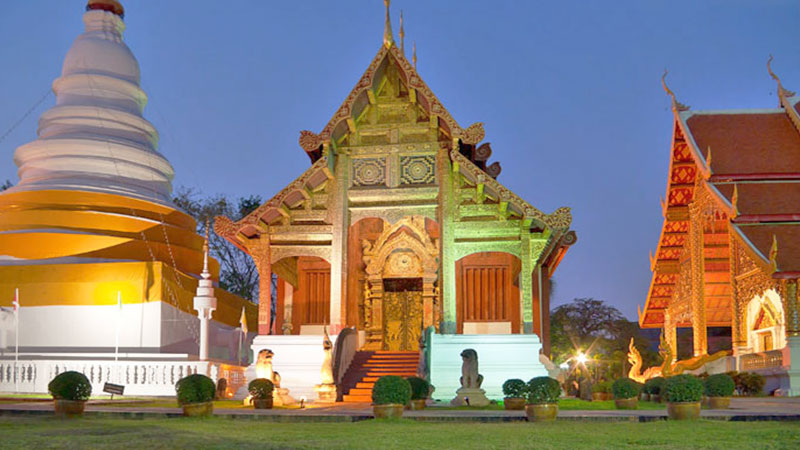 Wat Phra Singh is among the most extravagant and grand temples in Chiang Mai, which feature faultless grounds and elaborate architecture. Located in the western zone of the old city centre of Chiang Mai, architecture of the temple is really rich. It features intricate designs and ornate interiors that enhance its decoration. However, the temple is not at all flashy and awes the visitors with its extraordinary exquisiteness.
Wat Tham Pha Phong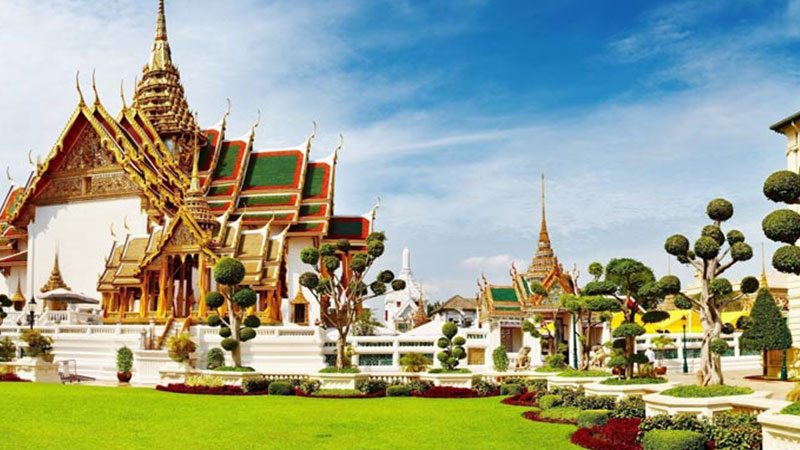 Partially carved into a cave, Wat Tham Pha Phong is situated on the edge of the Chiang Dao Massif. Enjoying lush green surroundings, the temple is located at a height and you have to climb up more than 500 stairs to reach there. It also serves as the residing place of the monks and many people get stay here. In the peaceful surrounding of the temple complex, you will have a good time.
So, in case you plan your travel to any of these temples, book flight ticket with EaseMyTrip and avail huge disoucnts on your booking.