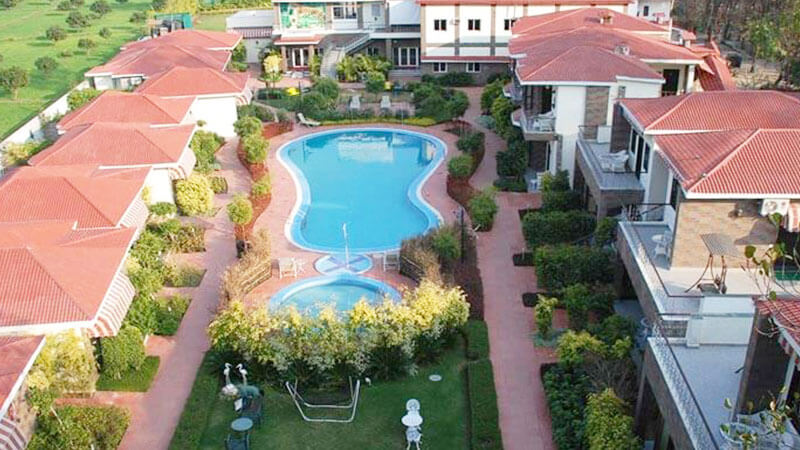 Located in Nainital, Jim Corbett National Park is the oldest national park in India and an amazing destination for all the wildlife enthusiasts. Housing more than 450 different species of flora and fauna, the park has now become one of the most popular tourist attractions among nature enthusiasts all across the world. With a charming and peaceful surrounding and a range of mouthwatering food, these hotels in Corbett are nothing but a small heaven for an amazing Jim Corbett holidays. Apart from the wildlife safaris, nature tours, many of these hotels in Jim Corbett also fascinate the tourists with camping and bonfire activities in the lap of nature. So, if you are looking for a peaceful escape in the most natural environment, then there are various Corbett hotels and Corbett resorts that make it a perfect staying spot with your friends and family. Go and book your tour package now from EaseMyTrip.com!
Luxury Resorts in Corbett National Park
Infinity Resort

If you are looking to rejoice in the company of the exotic wildlife, fascinating landscape and the chirping of the beautiful birds, there is an amazing place to plan your perfect stay in Corbett. Infinity Resort in Jim Corbett National Park embarks you on some of the best memories to cherish forever. This Jim Corbett Hotel takes you on the wildlife safari through the jungles and provides you with an easy way to explore the big five- Tiger, Leopard, Mugger Crocodile, Asian Elephant and Gharial.
Speciality: Jeep Safari and Elephant Safari
Tiger Resort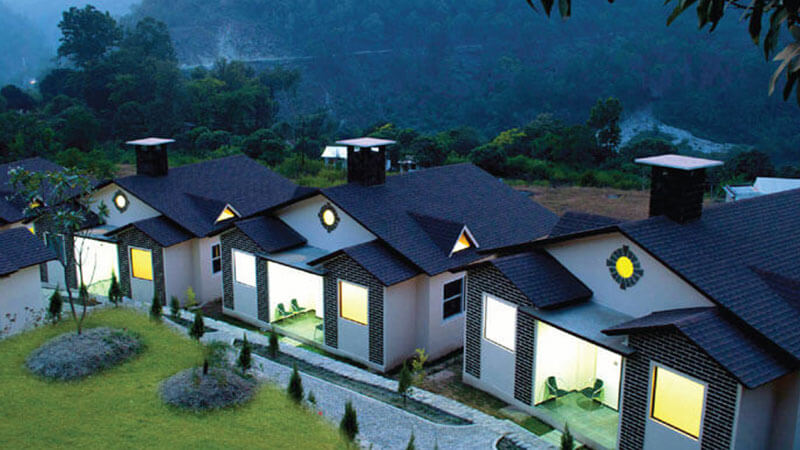 Nestled in the foothills of Himalayas, Tiger Camp is one of the top luxury hotels in Jim Corbett National Park. The hotel provides you with a perfect camping experience in the beautiful landscape and around the excellent view of the animals. Here during your stay at this amazing Corbett resort, you can enjoy the traditional Kumaoni folk dance, take a walk through Jim Corbett's Museum and relax while enjoying various gaming sessions.
Speciality: Wildlife movies and Picnic by the riverside Kosi
Mangobloom Resort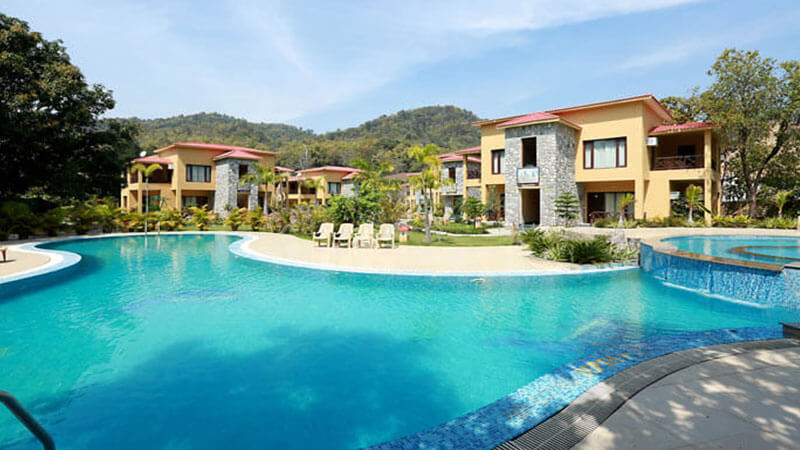 Surrounded by the gorgeous Kosi River, Mangobloom Resort in Corbett is a beautiful place to stay in Jim Corbett National Park. The property is a true delight around the peaceful ambience and scenic landscape. The rooms are well furnished and designed to give you the feel of a perfect homestay in Jim Corbett. On your Corbett holidays
Speciality: In house Indoor and Outdoor Games, Swimming Pool, Spa, Sauna, Steam, Jacuzzi, Mountain Climbing
Namah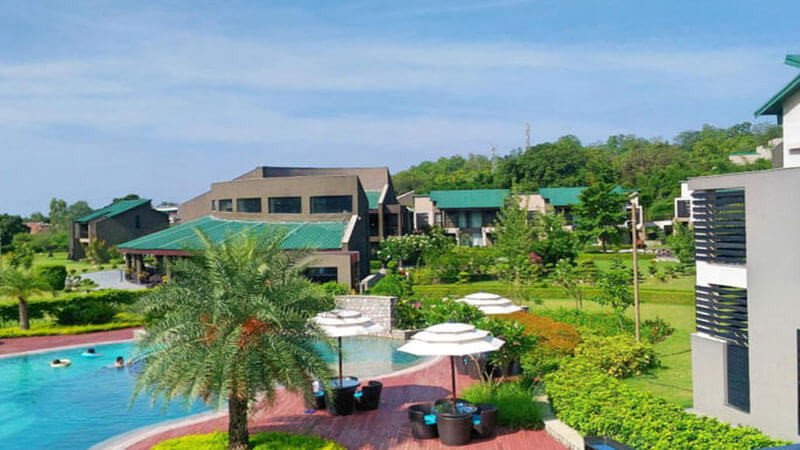 Situated between the serenity and the lush greenery, Namah is one of the best Jim Corbett hotels. The hotel offers a pristine nature abode to relax your mind and soul. Here you can indulge in the exciting sessions of the Jeep Safari and Elephant Rides or relish the mouthwatering cuisines from across the globe. Namah Hotel in Jim Corbett national park is an amazing hotel for a delightful experience.
Speciality: Jeep Safari, Elephant Rides, Spa & Therapy
Solluna Resort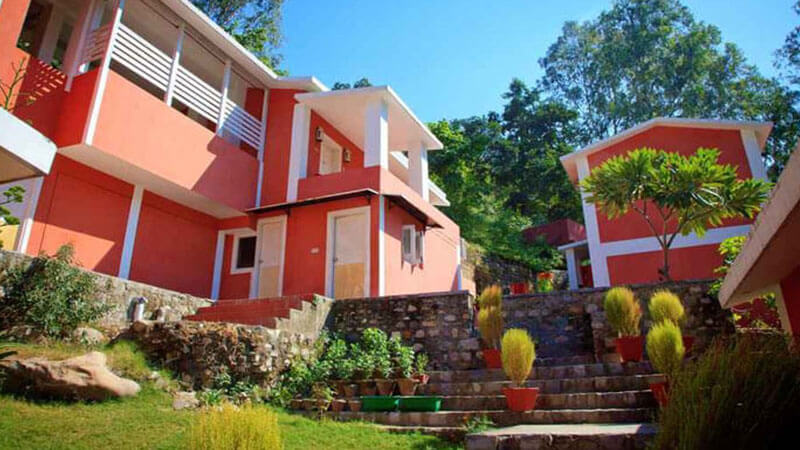 Solluna Resort in Jim Corbett is an ideal getaway, located in the middle of the Merchula Valley. The hotel is bordered by the stunning views, picturesque landscape and the variety of thrilling activities like river crossing and rafting. If you go by its name, this hotel in Jim Corbett offers the beautiful views of the sun (Sol) and moon (Luna) along with a soothing experience and refreshing air to breathe.
Speciality: Mountain Climbing, Trekking, Rappelling, Flying Fox, Monkey Crawling, Hiking, Burma Bridge, Sightseeing, Rafting,
Affordable Hotels in Jim Corbett National Park
Karan's Corbett Motel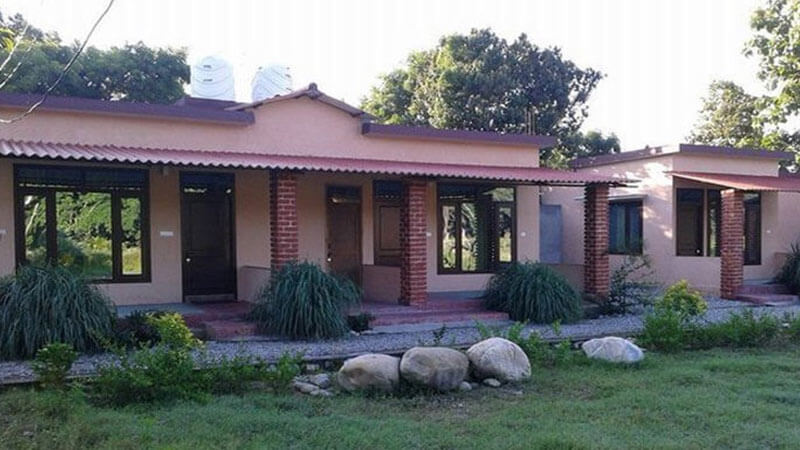 Surrounded by the lush greenery, Karan's Corbett Motel is the most affordable and hygienic hotel in the region. This cute motel is equipped with great facilities and one in- house restaurant serving delicious healthy food. The hospitality and friendly staff adds more charm to your staying experience.
Speciality: On prior request, the motel organizes a fishing activity for its guests.
Hotel Corbett Treff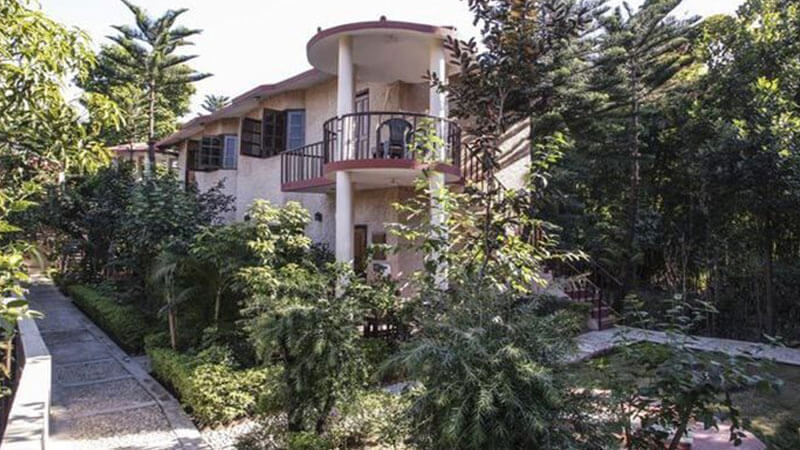 For those travellers who are looking to spend some quality time around the serenity of the jungles, Hotel Corbett Treff is a perfect accommodation choice to go for. The hotel houses 12 well maintained and spacious cottage rooms with all the modern amenities. It offers laundry facilities, ample parking space, doctor on call, power back up and courteous staff to make your stay in Jim Corbett an unforgettable experience.
Speciality: Accommodation for the driver also at nominal prices
Krishna Wilderness Retreat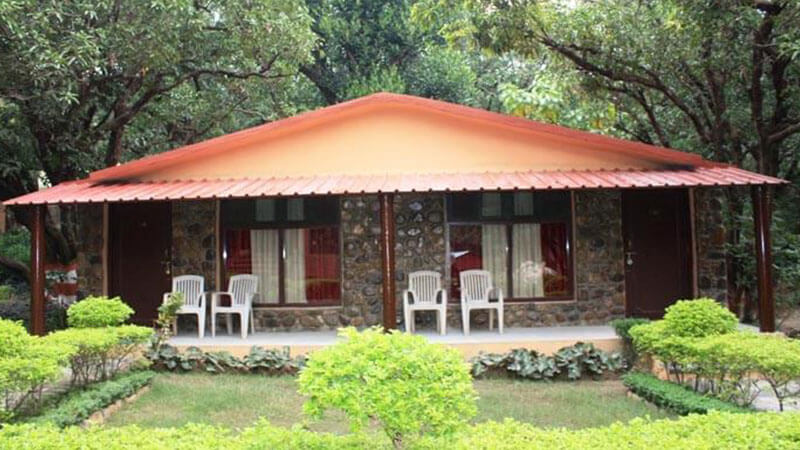 Are you the one who want to wake up in the morning, enclosed with the refreshing greenery? Then, head simply to the Krishna Wilderness Retreat where you will find a widespread field covered with mango groves. The resort offers well-maintained room with en-suite bathroom, bird watching trips, and treks and pure vegetarian dining options to make it one of the best hotels in Jim Corbett.
Speciality: outdoor activities like cycling, cricket, volleyball, and badminton
Corbett Machaan Resort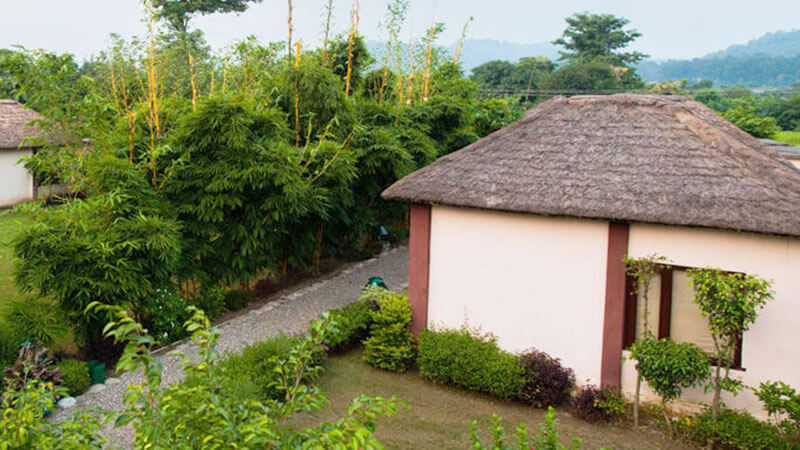 Nestled in the lap of nature, Corbett Machaan is among the best resorts in Jim Corbett for having a tranquil experience away from the chaos of the city life. The resort offers a sit-out area, a dedicated bonfire place and arrangements of live music every night. Corbett Machaan Resort makes every guest feel revitalize with its refreshing green environment.
Speciality: A library that consists of movies and books on wildlife
Corbett Treat Resort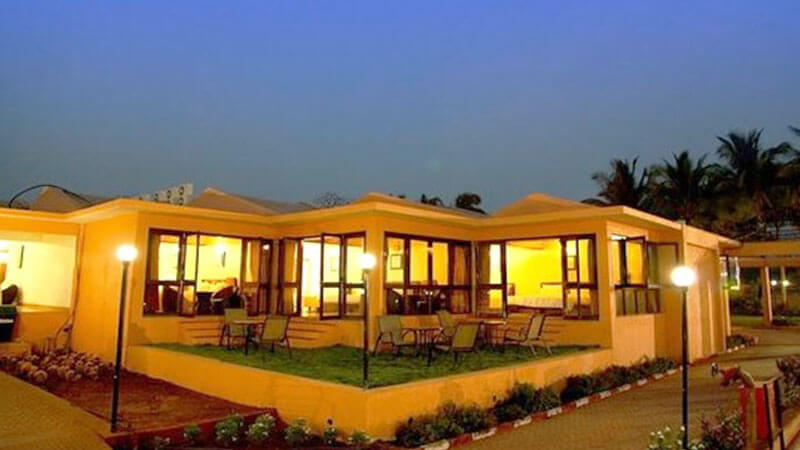 For all the adventure enthusiasts, who are looking for an activity loaded holidays at Jim Corbett then they should simply head to Corbett Treat Resort. From cycling trips in jungles to overnight patrolling, this natural retreat is true heaven. Apart from the spacious rooms, peaceful ambience, there is a Café Hoho, serving delectable local and global cuisine.
Speciality: Stargazing with telescope and jungle watching with binoculars from the rooftop.
Corbett Treetop Riverview

People looking for a perfect escape in the lush greenery, Corbett Treetop Riverview is an ideal location. To relax and revitalize your inner self, it offers amazing ambience with stunning views, open barbeque setting, and a refreshing swimming pool. This destination is exclusively for all Wildlife enthusiasts, nature lovers and bird watchers to have an incredible experience at Jim Corbett National Park.
Speciality: The resort offers spectacular views of the river, forest, and waterfalls.

For the finest lodging experience at Jim Corbett, one should definitely check-out the above-mentioned hotels. Also, enjoy amazing deals and offers on your hotel bookings with EaseMyTrip.com