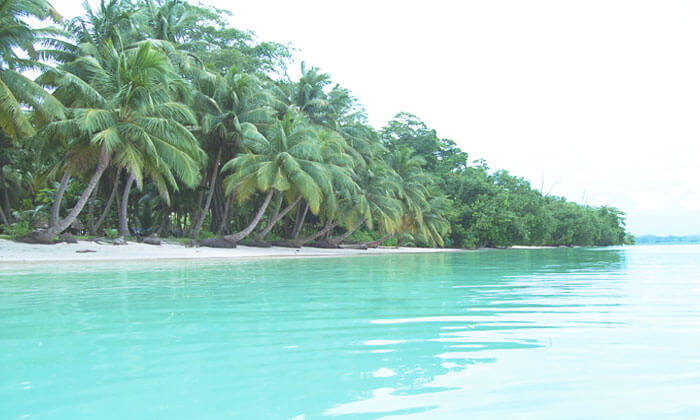 India is home to great cultural heritage and comprised of historical monuments, languages and people. Along with the cultural wealth, India has a long coastline of around 7517 km that comprised of the coastlines of Andaman and Nicobar Islands in the Bay of Bengal and Lakshadweep Islands in the Arabian Sea. The coastline is only a measure but the beauty of the beaches is quite nonpareil. There are many gorgeous beach locations in India where one can spend a perfect beach holiday. Read in details to know more about top beach destinations in India. Meanwhile, you can also book flights to the nearest airports of these places with us if want to explore beautiful beaches.
1. Goa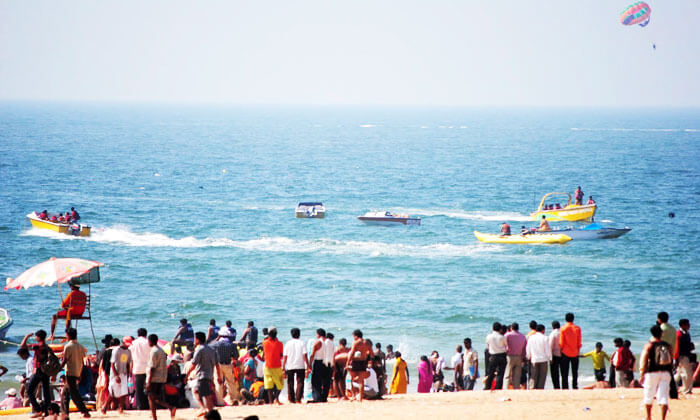 Popularly renowned as the land of Sun, Sea and Sand, Goa has some of the most spectacular and fun beaches. The place is not only the most popular beach destination of India but one of the most famous beach destinations in the world as well. It has a coastline of around 103 km lapped by the Arabian Sea. Here, you can enjoy an array of beach activities like jet skiing, parasailing, wind surfing, swimming, banana boat ride, and much more. In short, Goa is all about having fun in the tranquility of nature's beauty.
Top Beaches in Goa
Varca Beach (South Goa), Aguada & Candolim Beach (North Goa), Vagator Beach (North Goa), Calangute / Baga Beaches, Anjuna Beach, Dona Paula Beach and Palolem Beach are some of the most popular beaches of Goa.
2. Lakshadweep Islands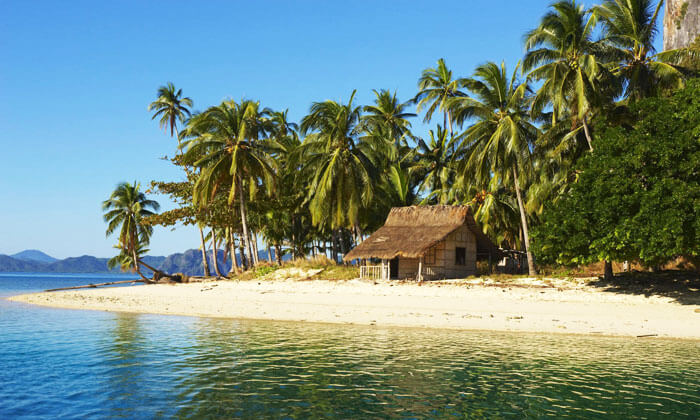 Having a total of 36 islands over an area of 32 sq km, Lakshadweep is an idyllic beach destination in the periphery of India. Offering perfect beach holiday experiences, its islands are located a little away from the actual land of India but are known to be the only real coral islands in the country. Bangaram Atoll of this island is known for its clean sand and deep blue waters. However, the beauty of its beaches is still the most enticing thing of these islands. Being an aloof archipelago, Lakshadweep islands comprise of both scenic as well as inhabited beaches with awe-inspiring beauty.
Top Beaches in Lakshadweep Islands
Agatti Islands, Bangaram Atoll, Kadmat Islands, Kavaratti, Androt, Kalpeni and Minicoy are some of the best beach locations of Lakshadweep.
3. Andaman & Nicobar Islands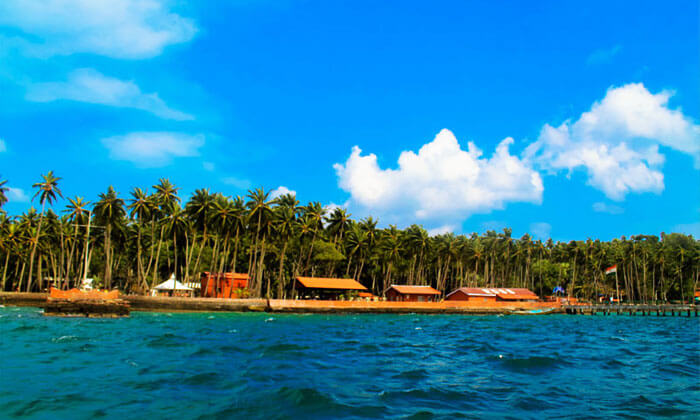 Situated right at the confluence of the Bay of Bengal and Andaman Sea, Andaman and Nicobar Islands is typically an archipelago near the mainland of India. It is another stunning place to enjoy a perfect beach holiday in India. The islands of the gorgeous destination are blessed with some of the finest beaches as well as exotic marine life including, coral reefs, fishes and much more. Its Radhanagar Beach is famous for attention-grabbing blue waters and pristine white sand. Apart from enjoying the spectacular natural views, one can enjoy a variety of activities ranging from scuba diving to snorkeling and glass boat ride.
Top Beaches in Andaman & Nicobar Islands
Vijaynagar Beach, Wandoor Beach, Radhanagar Beach, Baludera Beach, Aam Kunj Beach, Raman Bageecha Beach, Corbyn's Cove, Elephant Beach and Harminder bay beach are some of the popular names in the list of best beaches in here.
4. Alibaug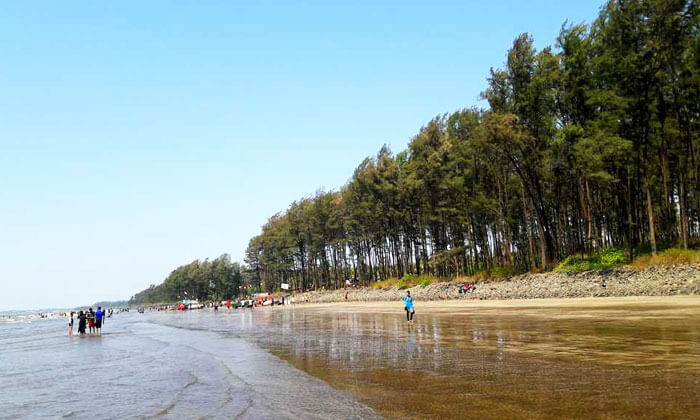 Situated in the Raigad district of the Konkan region, Alibaug is an amazing coastal town in the state of Maharashtra. Alibaug literally means 'Garden of Ali'. It is also among the must visit beach destinations of India. The town is a famous weekend getaway for Mumbai. It bestows lush tropical beauty and features the palm fringed beaches. Alibaug is an ideal beach holiday destination for people seeking a break from frantic city life. It is a luxuriant pure retreat offering lush mango orchards and Mud Apples fertile farms.
Top Beaches in Alibag
Alibaug beach, Nagaon Beach, Kashid Beach, Murud Beach, Rewas Beach, Varsoli beach, Korlai Beach, Mandwa Beach and Kihim Beach are some of the popular names to explore on your beach holiday in Alibaug.
5. Vizag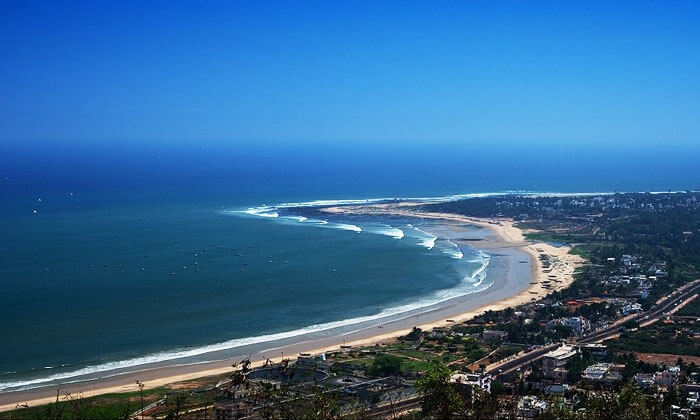 Vizag or Visakhapatnam is a bustling coastal city that has plenty of things to offer the tourist for relaxation. However, only few people know that Vizag is also an ultimate beach holiday destination of India. It is an ideal place to enjoy relaxed evenings while strolling down the beaches. There are plenty of resorts also available near the beach to have a beautiful stay. For enjoying the panoramic view of the sea, you can visit the place.
Top Beaches in Vizag
Famous beaches in Visakhapatnam are Yarada Beach, Rishikonda Beach, Rama Krishna Beach, Bheemunipatnam Beach, Kondakarla Ava Beach, Lawson's Bay Beach, Gangavaram Beach and Appikonda Beach.
6. Gokarna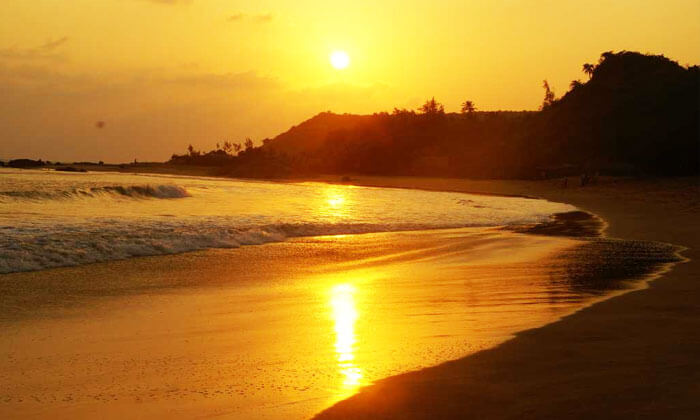 Located in Karnataka at 190 km south of Goa, Gokarana gives the perfect gateway to those people who are not comfortable with the Goa's fast pace. The place is famous for its Mahabaleshwar temple and wonderful pristine beaches. For enjoying a perfect family beach vacation in India, it is an ideal place. You can spend your day basking in the sun or just relaxing under shade on the beach. Due to being a pilgrimage site, it beautifully amalgamates religion with beach fun.
Top Beaches in Gokarna
Some of the famous beaches in Gokarna are Om Beach, Paradise Beach and Half-Moon Beach. These beaches have both fine sand and rocky coasts, which are untouched by any commercial activity.
7. Daman & Diu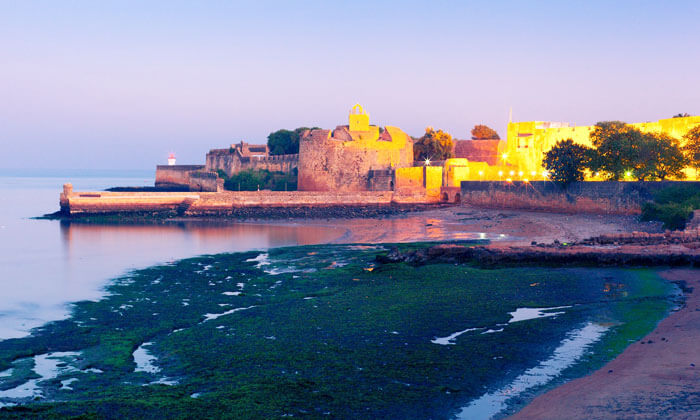 Daman & Diu is home to numerous isolated sandy beaches that offer abundant opportunities of having fun with exciting water sports activities. It is an ideal beach destination of India to discover all the elements of delights and gratification. The place witnesses a pleasant climate throughout the year and constant flow of sea breeze makes the whole environment truly refreshing and rejuvenating. During your beach vacation in Daman & Diu, walk on the beach and enjoy closeness with nature. Experience the changing colors of sea in picturesque backdrop.
Top Beaches in Daman & Diu
For a wonderful beach holiday in Daman & Diu, you can visit Jampore Beach, Devka Beach, Ghoghla beach, Vanakbara Beach, Nagoa Beach, Tithal Beach, Jallandhar Beach, Chakratirth Beach, Gomatimata Beach and Udvada Beach
8. Kovalam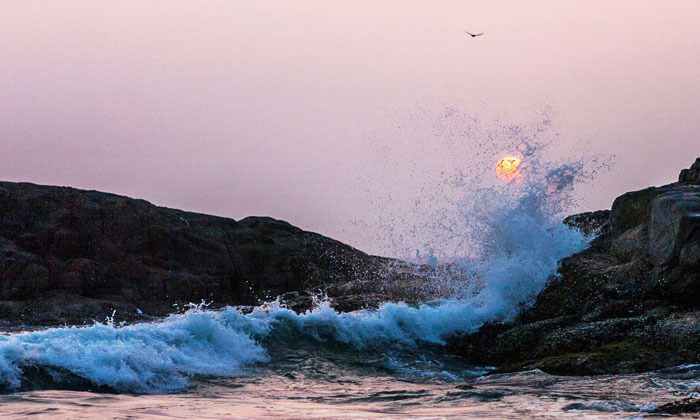 Famous for its Ayurvedic therapies and yoga centers, Kovalam is another popular beach destination in India that has gained popularity in recent years. It is a perfect location to indulge into a stress-free vacation for complete rejuvenation and refreshment. It is basically a fishing village, which has received a lot of tourist attention for its pristine beaches that are lined with coconut palms. You can enjoy a highly rewarding cruise experience and enjoy the waves.
Top Beaches in Kovalam
If you wish to enjoy a perfect beach vacation in India, head to the beaches of Kovalam that feature smooth sand, clean and tranquil water and swaying coconut palms. Kovalam Beach, Hawa Beach, Lighthouse Beach, Samudra Beach and Varkala Beach are the popular beaches in Kovalam.
9. Pondicherry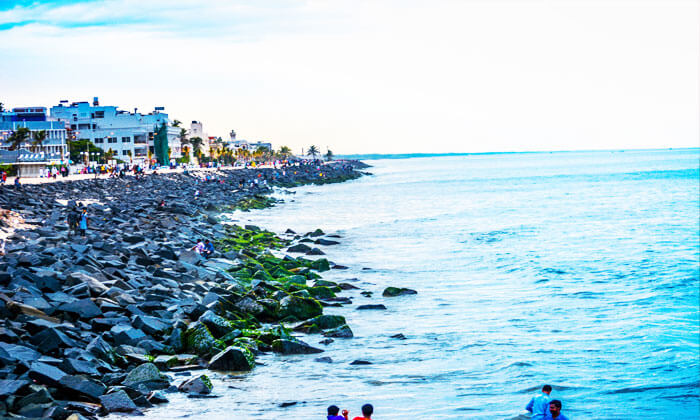 Comprising of beautiful coastal regions, Pondicherry is a stunning French Colony that boasts of charming colonial architectures, churches, statues and methodical town planning preserving its old world ambience. It is also among the most popular beach destinations of India. For people looking for tranquility from their holiday on beaches, Pondicherry is an ideal place to be at. It offers complete package of a beach vacation to people looking for complete solace. In Pondicherry, you can indulge into activities like backwater sailing, canoeing, kayaking and sunbathing.
Top Beaches in Pondicherry
Beaches of Pondicherry are ideal for enjoying lots of water sports activities along with morning walk, jogging, and strolling. Among all the beaches in Pondicherry, you can visit Auroville Beach, Promenade Beach, Serenity Beach, Paradise Beach, Mahe Beach and Karaikal Beach.
10. Puri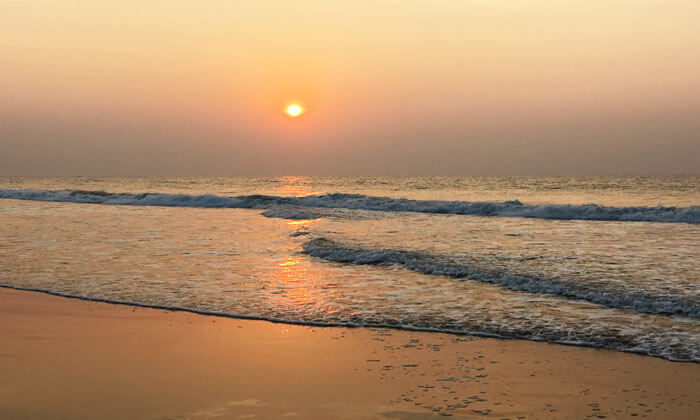 Puri is a calm beach destination in the Indian state of Orissa, located on the Bay of Bengal. It is also famous as Jagannath Puri, due to the Jagannath Temple located here. The city is also a significant pilgrimage center of India, which is known for its rare natural charm. The city is blessed with one of the most peaceful beaches of India. It is home to several beach resorts where tourists can enjoy wonderful stay and go for watching most amazing sunset and sunrise.
Top Beaches in Puri
To enjoy some truly incredible ocean views, you can explore the best beaches of Puri. Popular beaches in Puri are Puri Beach, Balighai Beach, Beleswar Beach, Swargadwar Beach and Golden Beach.
11. Chennai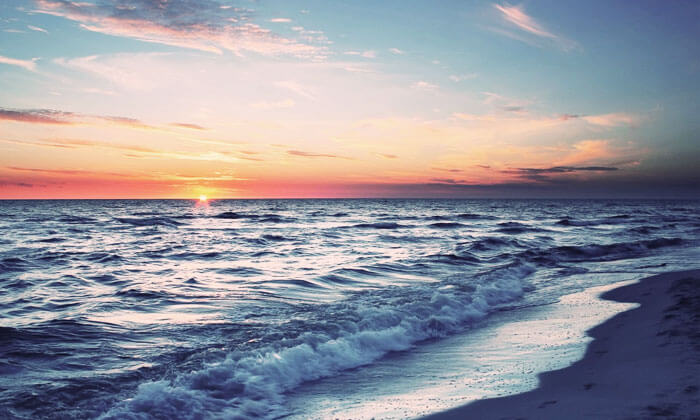 Last but not the least, the metropolitan city of India, Chennai is best known for being the homeland for the second longest beach of the world and longest in Asia- Marina Beach. With such one-of-its kind popularity, sun kissed golden sand and sparkling crystal clear sea water, Marina beach of Chennai attracts large number tourists from all over the world. However, being a coastal city, the city also has some of the prominent beaches of South India making it one of the best beach destinations in India.
Top Beaches in Chennai
Marina Beach is the most popular beach of the city. Other famous beaches in Chennai are The Elliot Beach (also referred to as the night beach), Neelamkarai Beach, Thiruvanmiyur Beach, Breezy Beach, VGP Golden Beach, Santhome Beach, Pebble Beach, East Coast Road Beaches and Covelong Beach. So, where are you heading to for your beach vacation?