It's the winter season, and what better way to enjoy it than by eating some delicious food. India is known for its multicultural mélange of cultures, religions, and even food. So, enjoy the winters with these tantalizing dishes that will keep you wanting more.
Sarson Ka Saag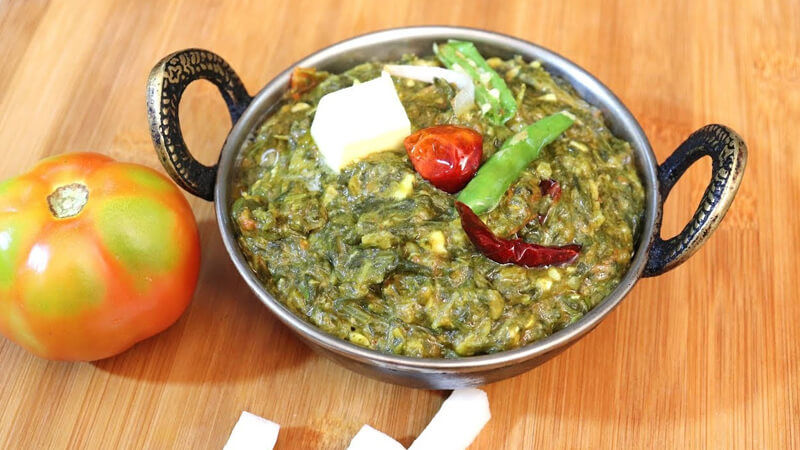 A Punjabi delicacy made with sarson leaves is a hit dish that is made during winters. It is traditionally served with Makke Ki Roti alongside a dollop of white butter which elevates the overall taste. Moreover, the entire combination is nutritious as it helps in keeping you warm against the bitter cold.
Gajar Ka Halwa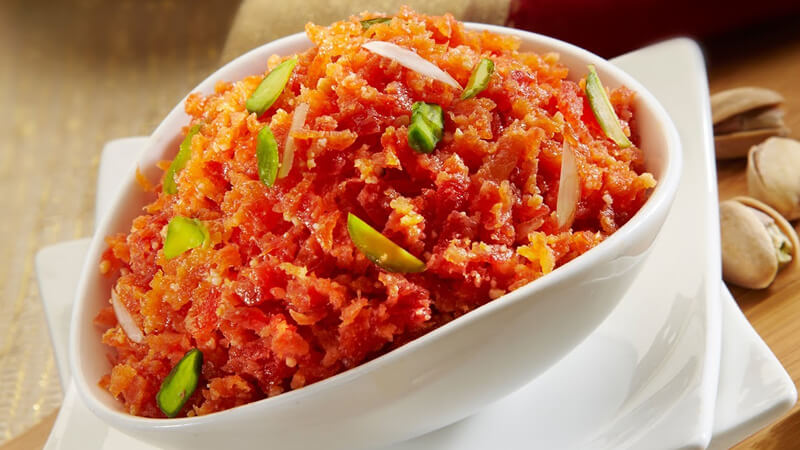 The famous Gajar ka halwa, also called Carrot halwa is a house favourite. From kids to adults everyone enjoys a hot bowl of halwa that is made in Ghee and topped with dry fruits like cashew nuts, almonds, and pista. This dessert is majorly made in the winter due to the availability of fresh and best carrot produce.
Gushtaba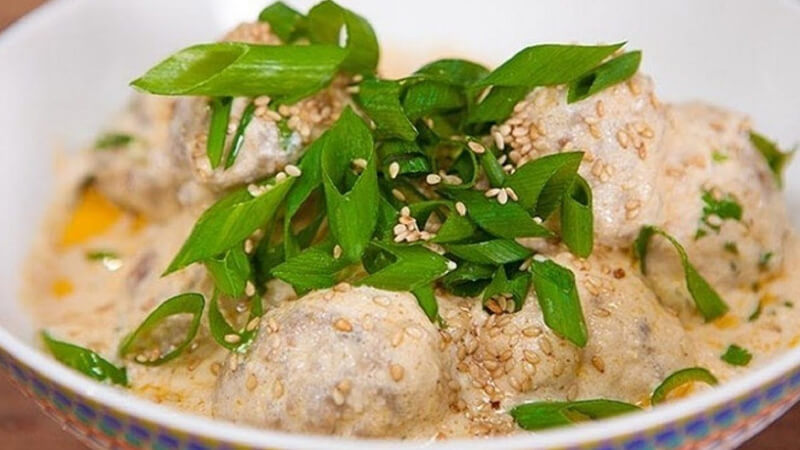 A well-known and famous Kashmiri dish – Gushtaba is another dish that you must try if you are a non veg lover. Saying no to a bowl of Gushtaba is considered an insult. It is made with minced meat which is rounded into balls that is then slowly cooked in flavourful spices and condiments with curd. It is generally served in place of dessert. This dish is heavy and rich which makes it perfect for the winters
Matar ka Nimona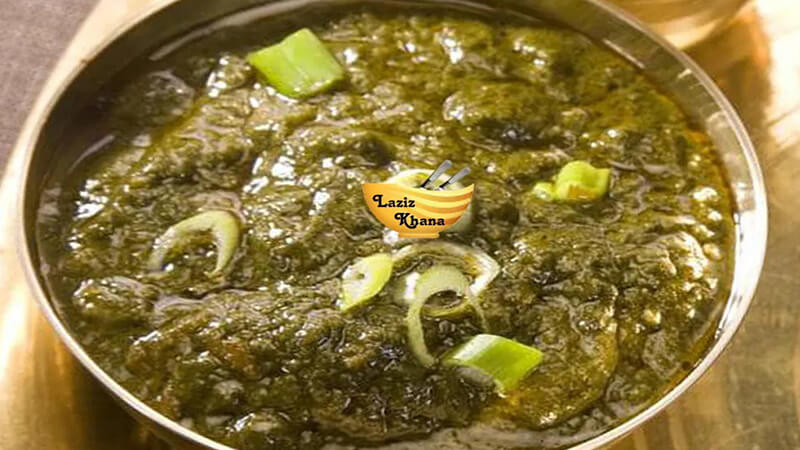 Matar ka Nimona is famous in Uttar Pradesh and its neighbouring areas. It is a winter dish because of the availability of fresh matar (peas). It's a thick green curry made by adding various other spices and pastes. Bay leaves, other condiments along with ghee are used to make this dish. It is a simple yet soul-soothing dish.
Undhiyu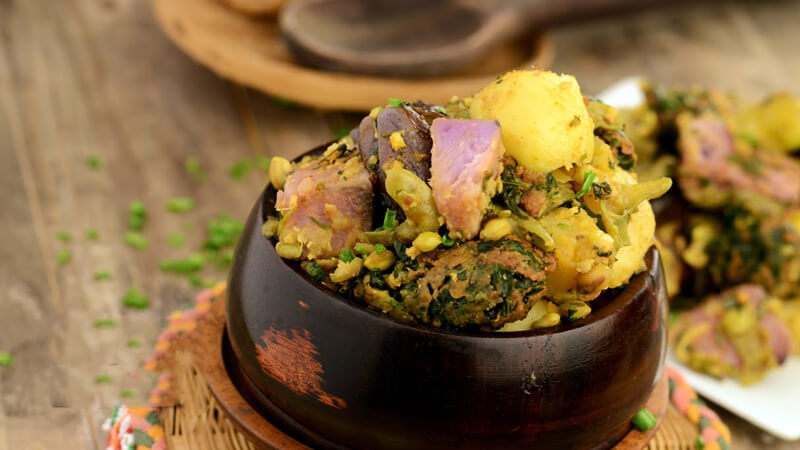 Undhiyu is a famous Gujarati dish that is traditionally prepared in earthen vessels up side down with constant fire from above. It's a curry that is made with a mix of vegetables, spices, and ghee. If you end up going to a Gujaratis house hold during winter, be prepared to eat this lip-smacking dish.
Til Pitha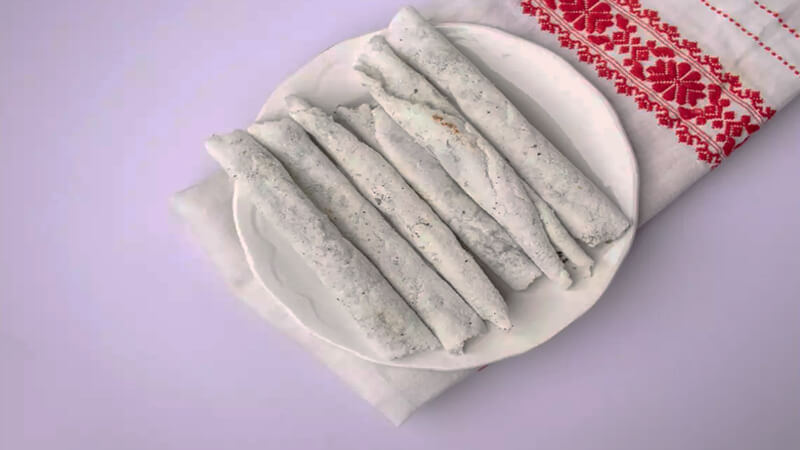 Til Pitha is a house hold favourtie dish in Assam made during the Bihu festival. It is a stuffed pancake filled with sesame and jaggery. Soft on the outside and sweet and sticky on the inside makes this a winning dish.
Malai Makhan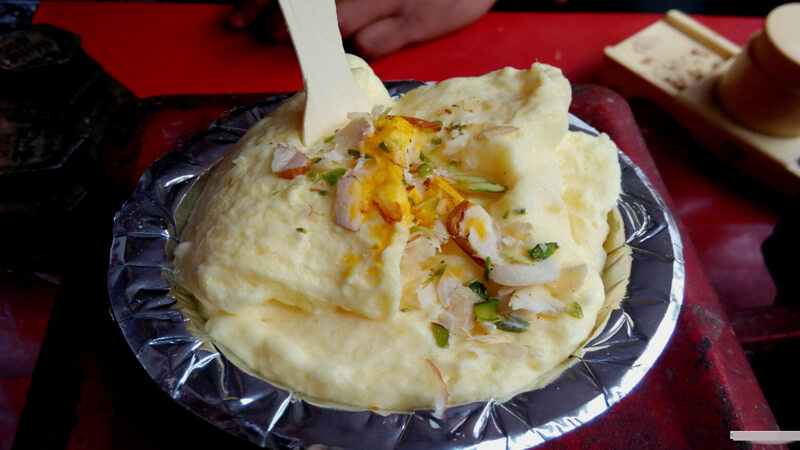 Found in the alleys of old Delhi is this iconic dessert called Malai Makhan or Daulat ki Chaat.Generally had during morning alongside breakfast. It is made with churning cream, milk, khoya/mawa till it starts leaving foamy peaks. Andthen served with a garnishing of kesar, khoya, or dry fruits.
Chi Al Meh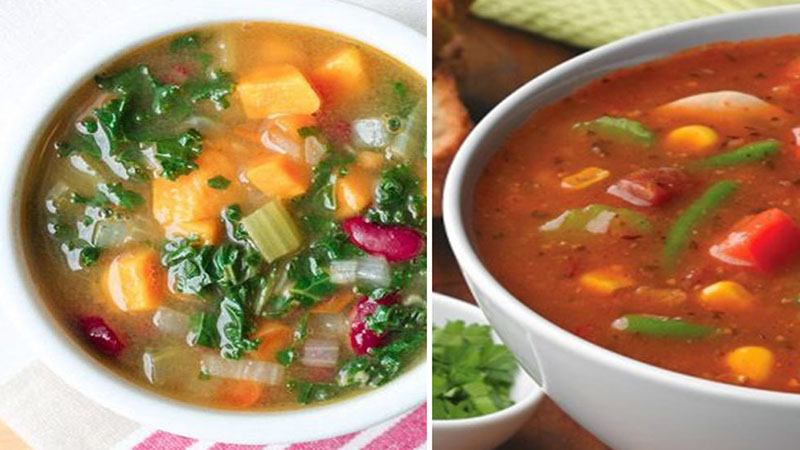 Chi Al Meh is a healthy, hearty stew kind of soup that is made of mixed vegetables,soy sauce, and other flavourings. During winters, this serves as a warm delicacy to the locals. You can add noodles if you wish to make it a full meal.
Food is an important part of our lives. It not only fills our stomach but also nourish us, and helps us grow. There is so much to try and explore that one might get lost as to where to begin. Want to begin your food journey by exploring different countries? Check out EaseMyTrip for the best prices on flight tickets, hotels, and buses, and embark on a new food journey!