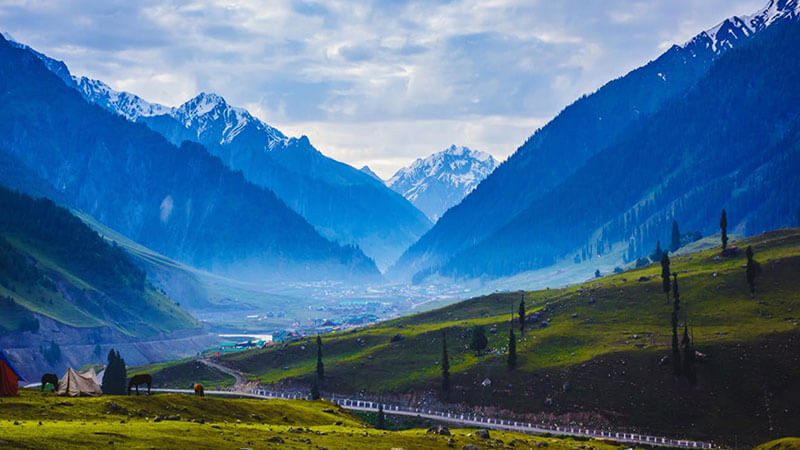 The culture of Kashmir is a blend of multiple customs and came from Northern India, Northern Pakistan and the Chinese territory of Aksai Chin. The state enjoys the presence of mix religions and that's why Kashmir is famous for its cultural heritage. It amalgamates Hindu, Sikh, Muslim and Buddhist people who make Kashmir more beautiful by adopting their own culture that has brought many changes in their living style.
Origin, Background & People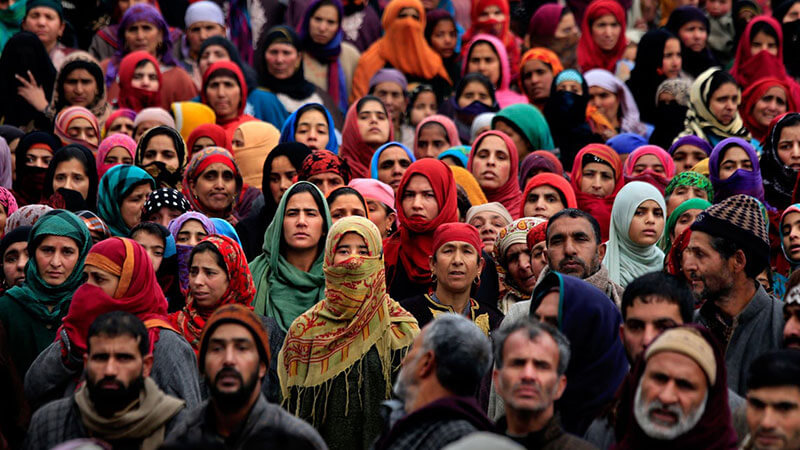 The Kashmiri population in an ethno-linguistic group that can be compared with an Indo-Greek with their racial structure of the Kashmiris. The native of Kashmiri people lives in Pakistan, Upper Punjab and Potohar where they organize a group and live together. Although, Kashmiri people live in different parts of India they are mainly gathered in the Valley of Kashmir, Doda, Kishtwar and Ramban thasils of Jammu Division. Their language is highly influenced by the Sanskrit language and mostly spoken by Kashmiri Muslims and Kashmiri Hindus. However, you can find variation in language when you will travel to different parts of Kashmir. Their writing script consists of Arabic style.
According to the sources, Wazwan and their culture is highly influenced by Central Asian and Persian culture. Their dance, music, cuisine, carpet weaving and Koshur Sufiana forms a significant part of Kashmiri identity. Kashmiri culture is mainly followed by people living in Kashmir valley and Dodab of the Chenab region. The valley is known for the fine arts including traditional boats and houseboats, handicrafts and poetry.
Cuisines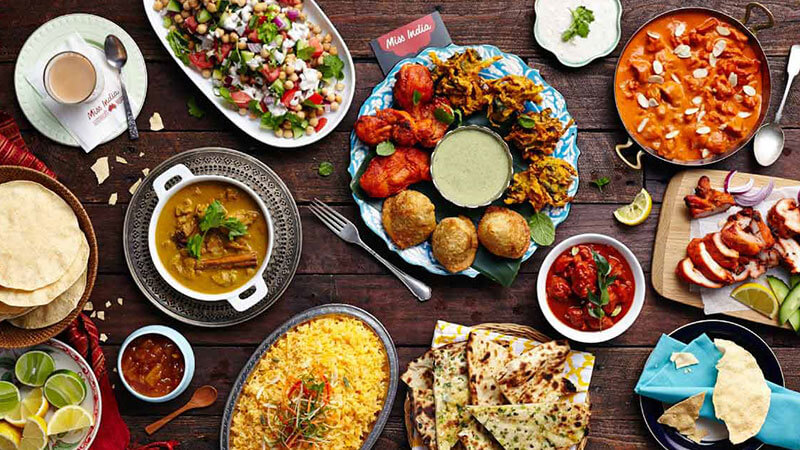 Kashmir has some mouth-watering cuisine in both vegetarian and non-vegetarian dishes. The popular dishes of meat are Kashmiri Kebag, Rogan Josh, Yakhni, Pasanda, Syun Alu and Methi Keema. All the non-vegetarian lovers will have a lot to choose from. Some of the famous vegetarian dishes include Hak, Rajmah, Zarda, Tursh, Shree Pulao, Nadeir Yakhaen, and Ladyar Tsaman. These dishes are prepared with fresh vegetables with paneer to give an interesting taste to the cuisine.
If you are dessert lover then you must try sevaiyaan, phirni and barfi among others which would make you fall in love with these sweets. Guest in Kashmir is welcomed with hot sheer tea and Kahwah which you have never tasted before. Kashmiri Pulao is also a famous dish worldwide which is prepared in almost every home at regular intervals. A large number of Kashmiri people also love hak or karam sag which is mostly made during winter to keep themselves protected from chilled weather.
Costumes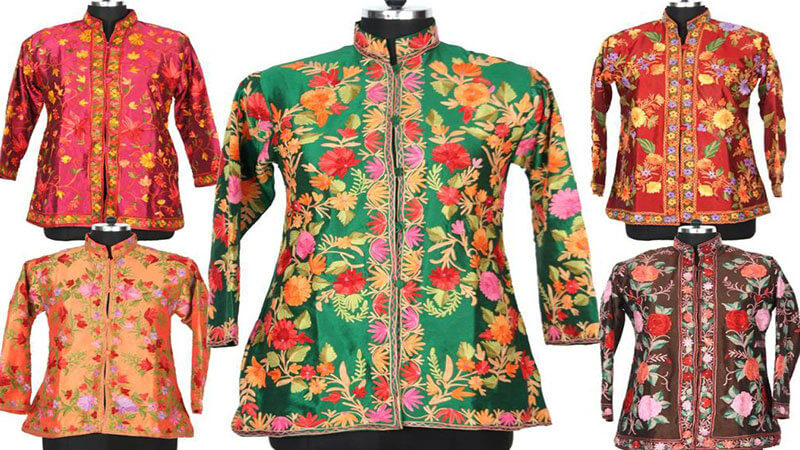 The costume of Kashmiri people is very colorful and attractive. The majority of people wear traditional costume and women attire themselves with gorgeous jewelry like nose ring, bangles, earrings, necklaces and lose salwar kamiz which make them comfortable during the hot season. Whereas, men dress themselves in kurta pajama, shalwars, gurabi and skullcaps. Pheran is kind of overcoat wore by Kashmiri people during winter which is decorated with colorful patches and embroidery work.
Most of the costumes of Kashmiri people are loose gown and it just varies in quality of fabric according to the weather. Most of the men wear headgear and women wear a skullcap. Most of the women cover their head and shoulders from strangers and elders as a matter of respect. The Kashmiri costume truly indicates their culture and lifestyle. It also shows that India is still following their cultural values.
Festivals and Observances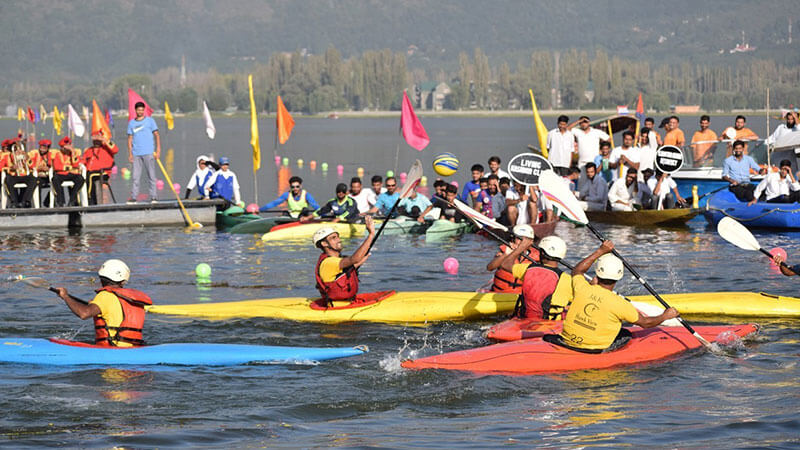 A large number of festivals are celebrated by Kashmiri people with full joy and enthusiasm. Besides a panoramic view of the landscape, J & K is a home to rich cultural heritage and it is easily reflected by the festival celebration by the Kashmiri people. Some of the popular festivals are Baishakhi, Lohri, Eid-ul-Fitr, Hemis festival, Tulip Festival, Shikara Festival, Gurez Festival, Sindu Darshan and Domoche. A large number of people gather during the festive season and enjoy these auspicious days with lots of enthusiasm.
Traditional dance, participation in painting, multi-cuisine and shops of handicrafts are an integral part of these festivals. Numerous fairs like Bahu Mela, Jhiri Mela and Craft Mela are also organized on some auspicious days where Kashmiri Culture is highlighted by those people. Kashmir is one of the best places where you can see rich heritage and culture along with its beauty.
Handicrafts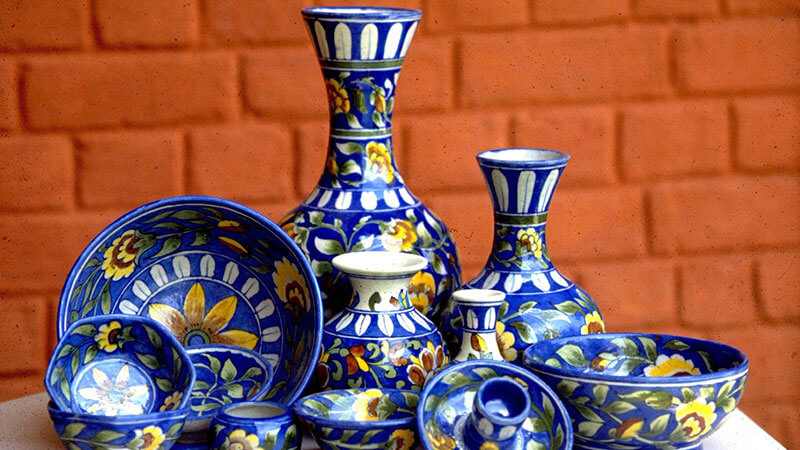 Kashmir is a popular place for their beautiful and unique Handicraft. The Pashmina Shawl is famous worldwide for its quality and fabric. Almost every woman love and desire Pashmina Shawl as it symbolizes royalty. The design and embroidery work on the shawl is breathtaking also, the warmth and softness that it offers is completely matchless. Kashmir is also famous for their hand-knotted carpets and woolen rugs having floral design.
On the other hand, basketry, paper mache, wooden carving furniture made of walnut wood and silverware are one of the best handicrafts offered by Kashmiri people. As Kashmir is one of the best attractions for tourist, the handicraft industry is getting expanded by the government.
Dance and Music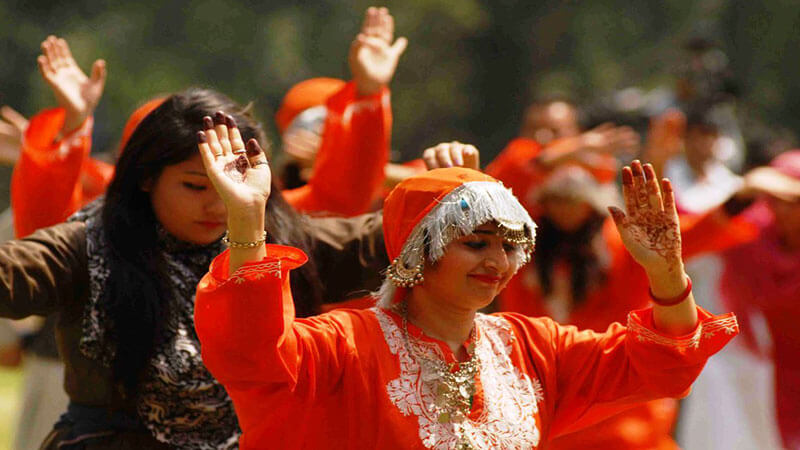 Kashmir has its own style of dance performance and music that is simple and fabulous. Almost every festival and fair consists of dance and music that is a big attraction for tourist also. There is a wide variety of dance and music that is performed according to the occasion. One of the popular dance forms is Mask dance that is performed during the Hemis Festival. The dancers wear colorful costume, wear face mask and brocade robes and do ceremonial dances. Other major dance forms are Chakri, Ladishah, Ruf dance and Dandaras dance. Roul, Dogri and Wuegi-Nachun are some of the forms of folk dance.
Kashmiri people love folk music and tap their feet on the most famous Rabab music. The common instruments played in this music are Sitar, Dukra and Nagara. Wanawun, Ghazals, Sufi and Choral are some major music forms in Kashmir that are sung during wedding ceremonies and festivals.
Occupation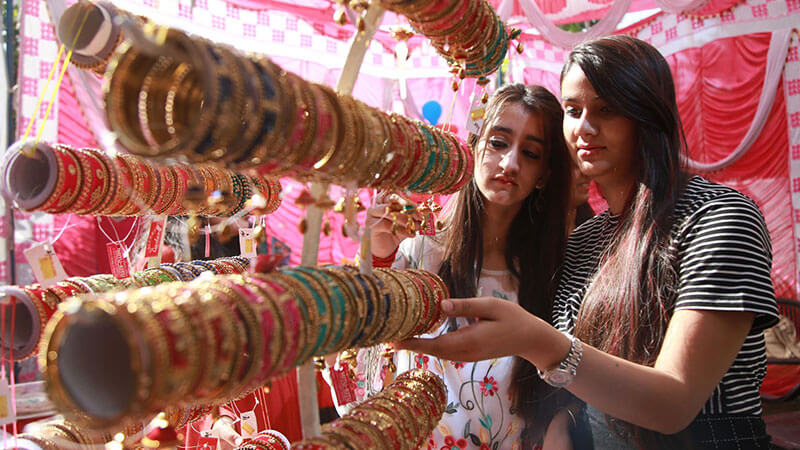 Kashmir occupation is majorly involved in agriculture and popular cultivated items include Rice, Maize, Mustard, Cottom seed, Radish, Onions, Gourd, Lotus-stalk, Linseed, Carrots, etc. The climatic condition of Kashmir also helps in cultivation of fruits like mulberry, grapes, plums, apples, cherries, apricots, walnuts, almond, etc. Agricultural exports and exports of handicrafts, shawls, and rugs bring the state a handsome amount of foreign exchange.
Jammu and Kashmir have a mix culture that has majorly come from Northern India. Go ahead and explore the rich culture of Kashmir with your next trip to this destination. Plan your tour to Kashmir with EaseMyTrip Flights and experience a new phase of life at Paradise on Earth.