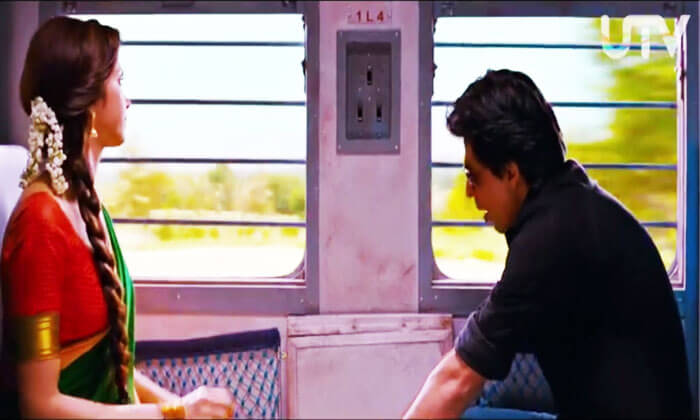 It is rightly said that if you want to explore real India, then you must travel by train. Train Journeys in India is no less than a Bollywood movie with a variety of tasteful characters. From entertainment, comedy, drama to actions, we spot people of amusing nature and they make our journey an unforgettable experience.
Here, we present to you the types of travelers you find in every Indian train and we are pretty sure you have bumped into them, sometime, somewhere.
Also, in case you are looking for IRCTC Ticket Booking, check out EaseMyTrip and search for train tickets for your preferred route and get upto 50% cashback on your tickets.
The Extroverts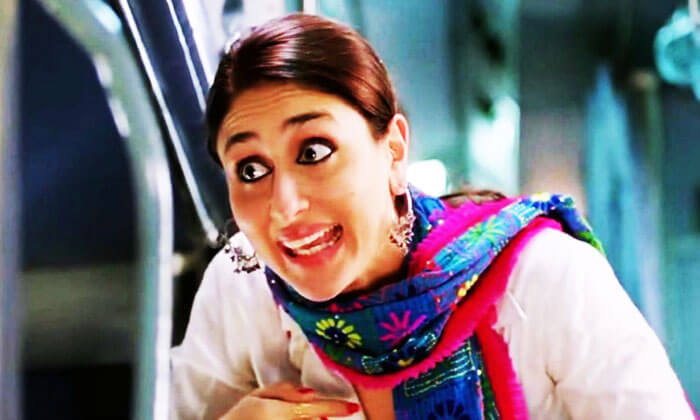 Generally, these people are experts in breaking the ice and engaging anyone around in a random conversation about anything However, not realizing that the other person is getting irritated and wants to stop the conversation.
Luggage lovers: the more the better!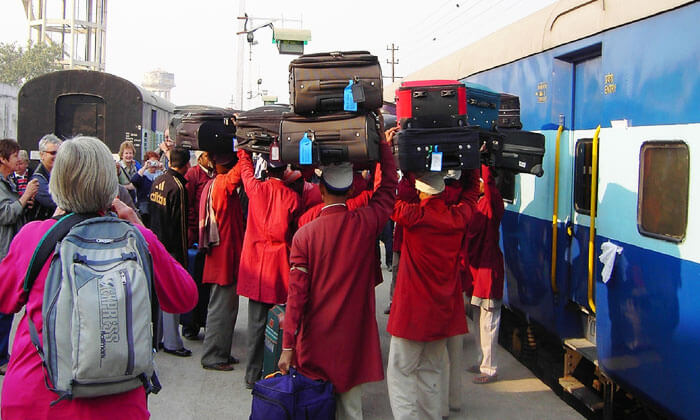 These are a special category of people who carry so much luggage that it can build up a whole new civilization. Every available inch around them becomes a parking space. Sometimes you question if they have actually been thrown out of their homes and are thinking to start a new life.
The Snoring Machine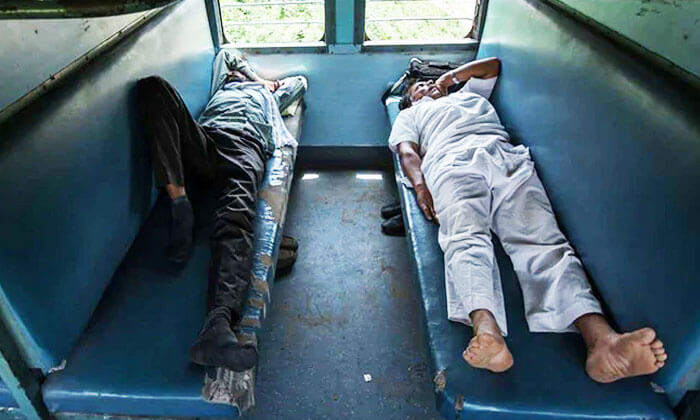 Chaotic families, yelling kids, or the annoying sound of people playing antakshri was not enough when these snoring studs add more music to the whole banter. These kinds of people mostly prefer upper berths, just to sleep all day, nights and centuries.
The Adventure Junkie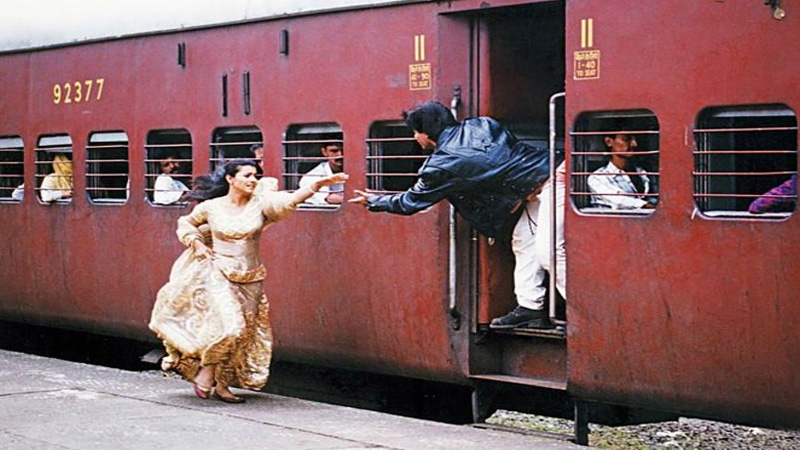 Because for them, traveling safely and comfortably inside the train is a thing weak hearted person does! The real adventure is hanging by the door of a fast moving train. These people just can't sit in their seats and would risk everything to enjoy the scenery outside.
Hum Tum Couple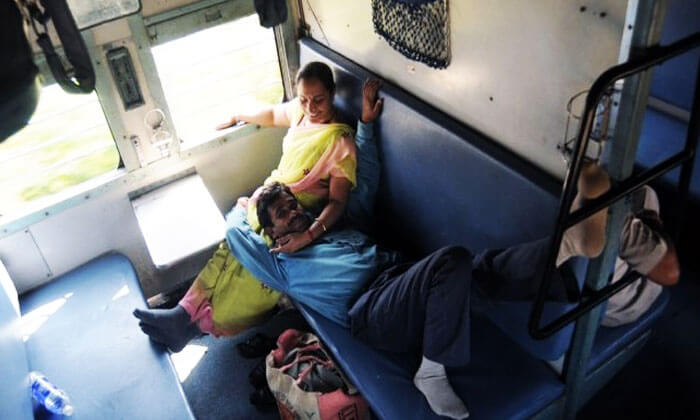 Some couples are so engrossed in each other that they cannot see anyone around them and remain glued to each other. Their endless koochi-koos and 'shona' 'baby' sessions make your train journey - a totally romantic affair!
A No Ticket Person

These are the self –proclaimed sons-in-law of Indian Railways and take 'Railway aapki sampatti hai' too seriously. With their excellent negotiating skills they even manage to share a seat or bribe the TC and complete the journey in the most comfortable and economical way.
The Foodie
These are the people just crazy for food and will try every food that is sold, served or offered to them in the train. They will eat; they will offer you and will of course waste a lot of them on the floor too.
The Gyaani Traveller
They claim to be the most experienced traveler in the world. Politics, country, corruption, unemployment take anything because they have a special point of view on everything. The only skill they lack is minding their own business. These kinds of travelers judge you, advise you and take you to their younger era with no escape plan also.
The Evergreen Aunty Ji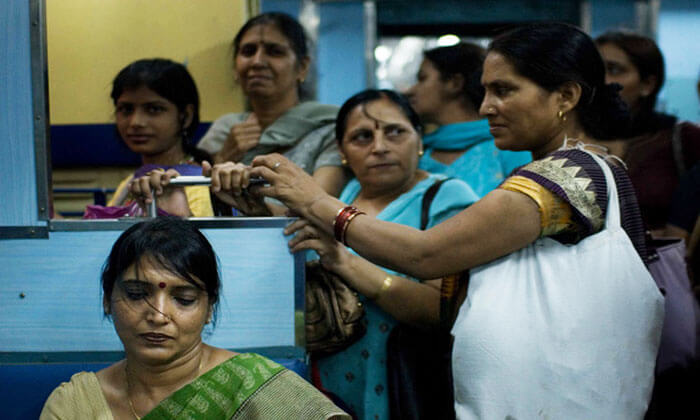 She is like that one 'bechari' soul who is always in need of help and you are ethically indebted to vacate the most comfortable seats, lift her luggage along with listening to all her gabble. Such annoyance, we know!
The Selfie addicts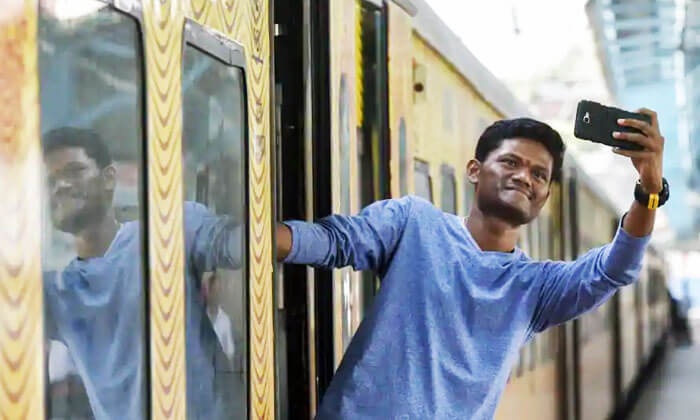 Fully equipped with their latest cellphones, their journey won't start without taking a selfie first. Posing, pouting, creative captions with hashtags, they go crazy for it and of course, just one selfie is never enough.
The Big Fat Indian Family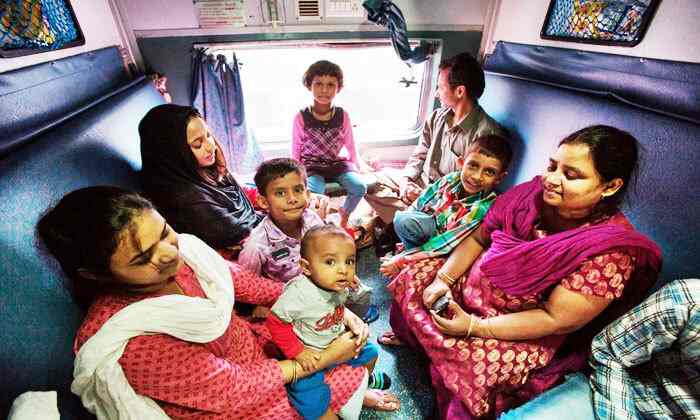 On a train journey, these types of travelers come in a huge group with all their mamas, cha-chas, maasi and buas. There will be many kids, running around, uncles discussing politics and what not. The big fat Indian family traveller in the train does not just enjoy the journey. They rejoice it with loud conversations and laughter.