Goa – the smallest state in the Indian subcontinent but ideally one of the most favourite places for anyone to visit. Thinking about Goa, one can think about the susegad life – relaxed and laid-back approach to life. Derived from the Portuguese word – sossegado meaning quiet, this word is a true interpretation of the vibe that you get when you come to Goa. Below is a list of restaurants that you should keep in mind to experience the best of Goa.
Kokni Canteen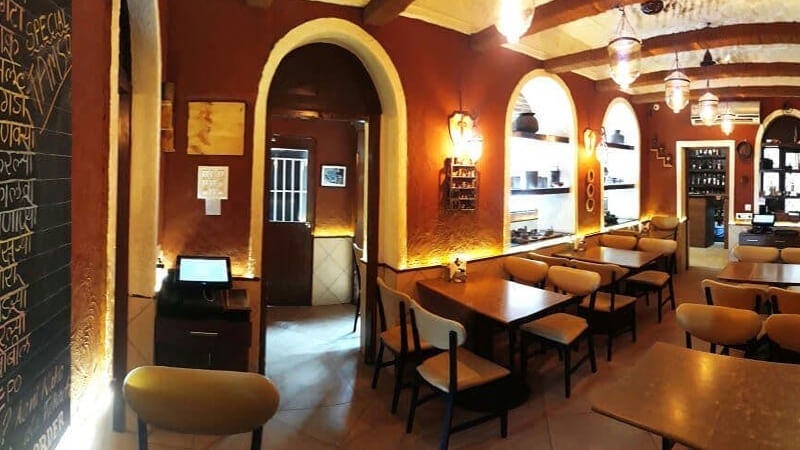 Looking for authentic and local Goan dishes? Kokni Canteen is where you need to head. If you're a seafood lover then you're in for a treat. They are most of the time full during peak serving hours, if you are planning to go here, plan in advance and reach early to avoid long waiting hours. Do try their Fish Thalis and be prepared to be blown away.
Thalassa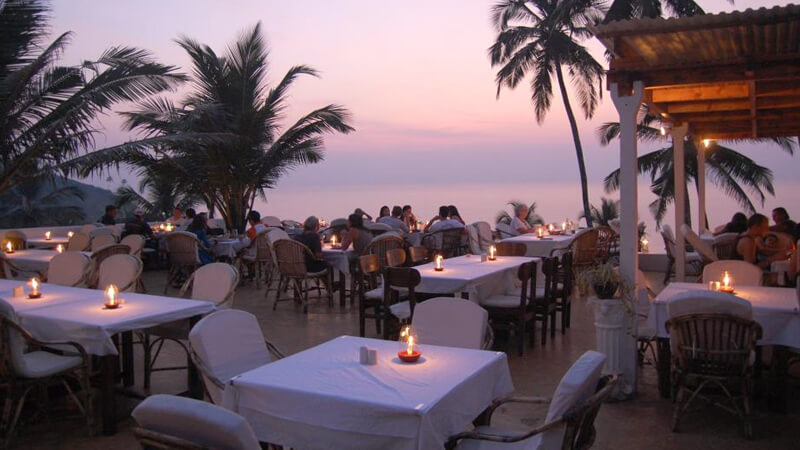 If you have been wanting to go to Greece but haven't been able to, do stop at Thalassa to enjoy this beautiful restaurant that will transport you directly to Greece. You can sip on your favourite drink and enjoy the beautiful sunset. The food served here is majorly Greek to bring in the whole Greek culture. Over the weekends, they also have traditional Greek dances and performances which you would enjoy thoroughly.
The Tibet Café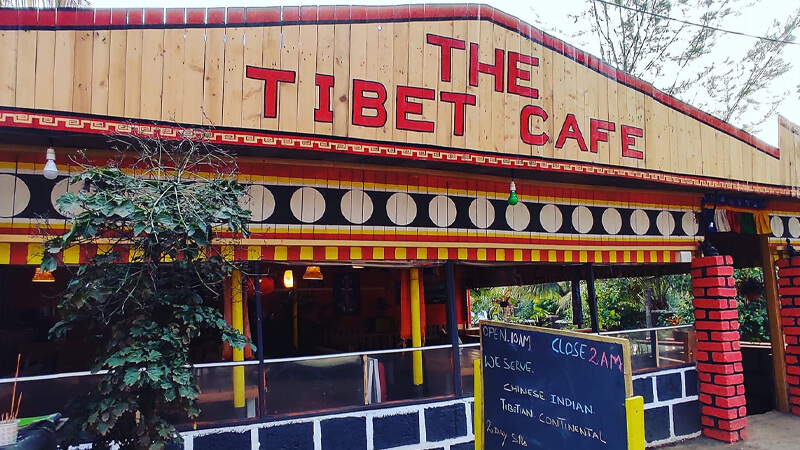 A small quaint café serving local delicious Tibetan food. If Tibetan food is something that you enjoy the most, then don't forget to check out this place. They serve authentic Tibetan food which is good on the pocket and well as extremely delicious in taste.
Saz On The Beach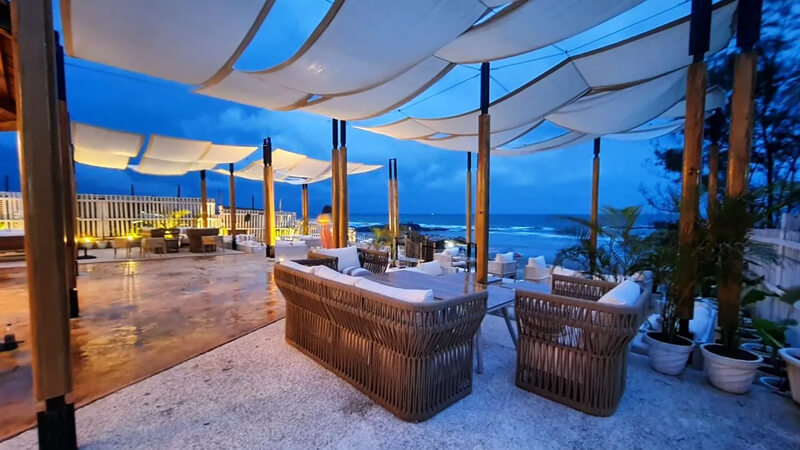 Looking for that perfect sundowner? Head to Saz On The Beach to enjoy mesmerizing sunsets while having a good time with your loved ones. Gorge on some delicious continental and bar food and make merry.
Baba Au Ram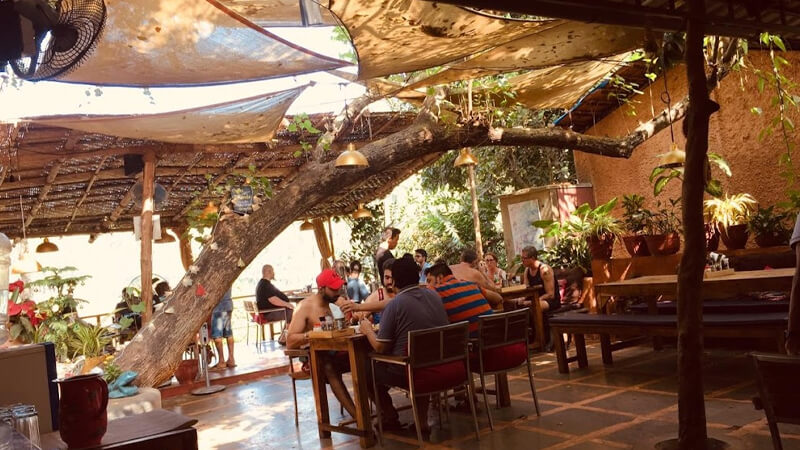 Next on the list is Baba Au Ram – a French bakery known for its Burgers, Croissants, sandwiches, and in-house drinks. The café is laidback and has a very nice charming vibe. People are often seen lingering for a long period of time enjoying their meal and having a good time. The service is quick, prompt, and efficient.
Raeeth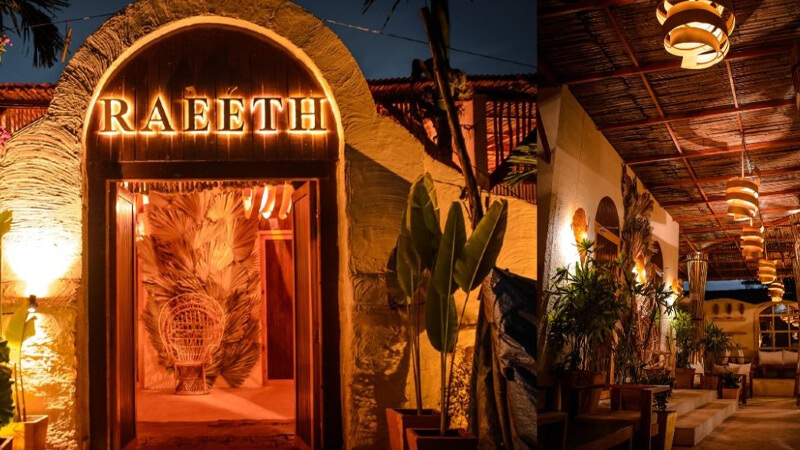 Raeeth gives you the feeling that you are in Dubai. With bamboo structures, sand as the flooring, Raeeth gives you a nice blend of luxe and a party atmosphere. An artistic lounge that serves great food, drinks and music is a must-visit.
Gunpowder
Want to eat some Indian Food? Head to Gunpowder as they serve delicious South Indian food. Known for its themed décor, relaxed atmosphere and prompt service. If you are headed there try their house favourite dishes like Malabar Prawn Curry, Egg Appam, Kozi Fry and Mango Panna Cotta.
Title Culinary Bar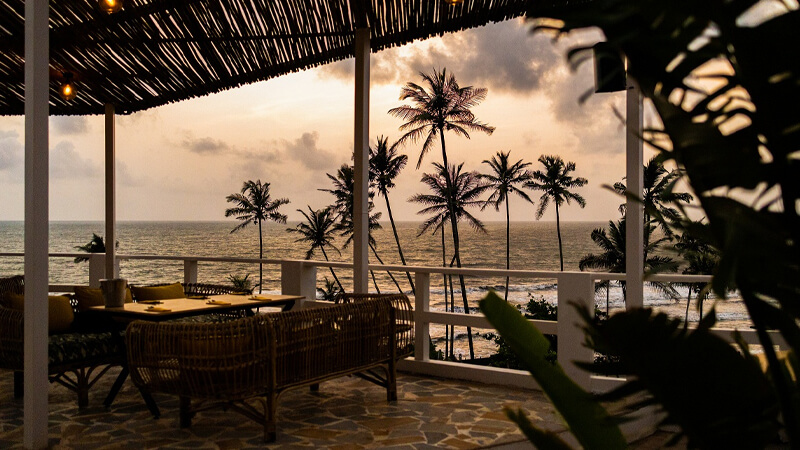 Title promises to offer the best sunset views in Goa. Situated in Orzan Beach - Vagator lies this beautiful charming restaurant. You can find a gastronomical mix of local as well as global dishes. Do try out their weekend brunches that will ensure you have a good time.
They say Goa is always a good idea, and we could agree more. With so many exciting options to choose from one can surely have a good time. For great offers on your flight ticket or for any travel plans, log on to EaseMyTrip and save huge!