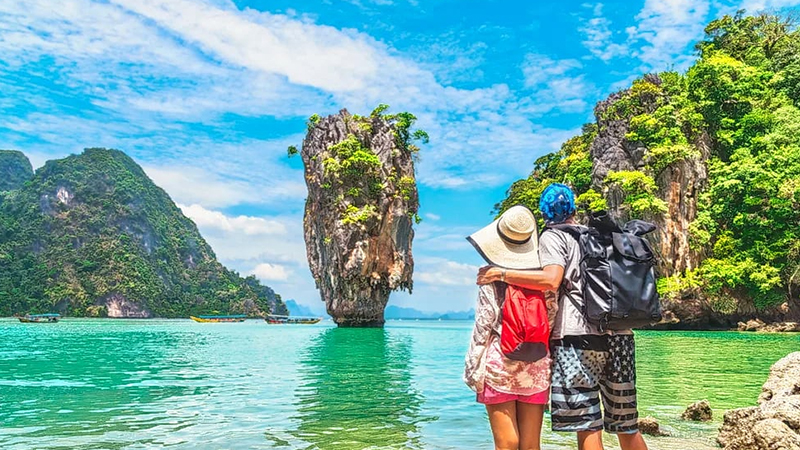 Thailand is one such gorgeous place that always tops the bucket list of honeymooners. There are various magnificent experiences that Amazing Thailand has to offer to tourists. You will enjoy being on the beaches of Thailand, having delectable seafood, thrilling water sports activities, , rejuvenating ayurvedic spa, historical temples, and more.
Fall in love with the warm sun and a coastline of 1500 miles that will never fail to enchant you. The culture of this beautiful destination will leave you awestruck. It offers a wide range of paradisiacal islands to choose from. We have tried to get to you the eight best places that have captured the fancy of honeymooners all over the world.
So, read on...
Phuket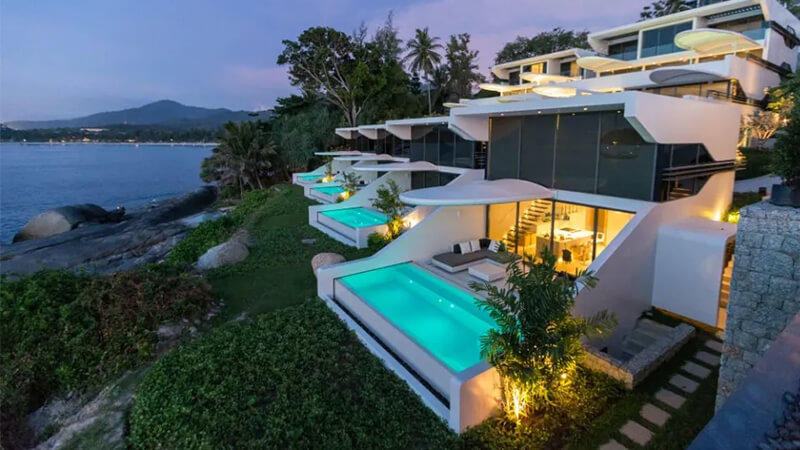 Phuket is one of the best Thailand honeymoon destinations, dotted with some of the best tranquil beaches and laden with palm trees. It has become a favorite place for honeymooners because of romantic cruises. You can have a great time with your beloved laying around on the shore or have the time of your life cruising away!
Krabi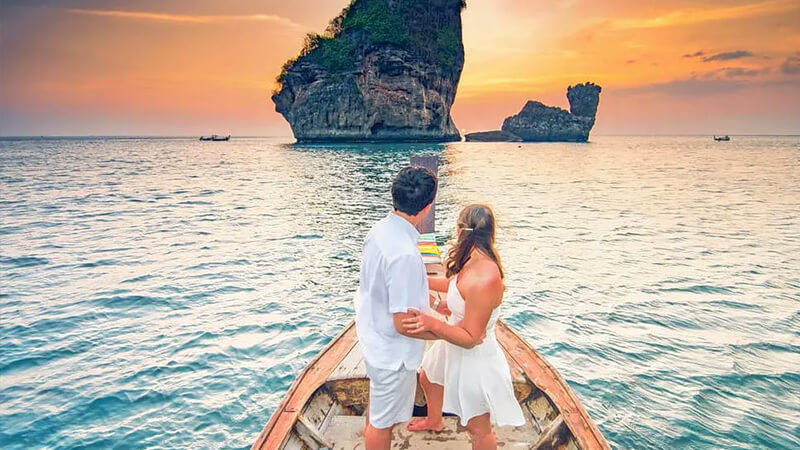 One gorgeous honeymoon destination Krabi is all that you need on your honeymoon. Fall in love with over 130 secluded islands, which seems like heaven created them, just for much in love couples. There are some of the best caves, landscapes, pristine beaches, and coral reefs that make it even more mesmerizing.
Phi Phi Islands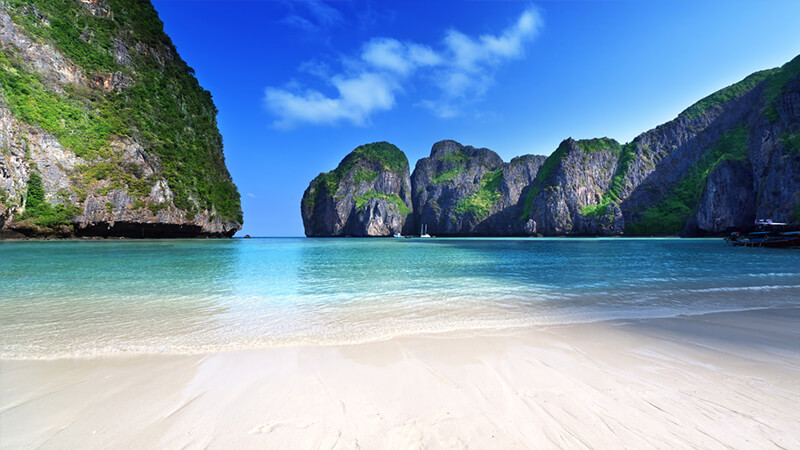 One gorgeous land set up in Thailand, Phi Phi islands will mesmerize you for almost everything. You will enjoy your time being in that place. Have a splendid stay on the wonderful beaches and spend evenings with your partner at the majestic villas. This place proves to be wonderful for couples looking for some thrilling water sports as this place is only accessible by speedboats and ferries. This spot will surely give you much-needed contentment and peace in Amazing Thailand.
Phang Nga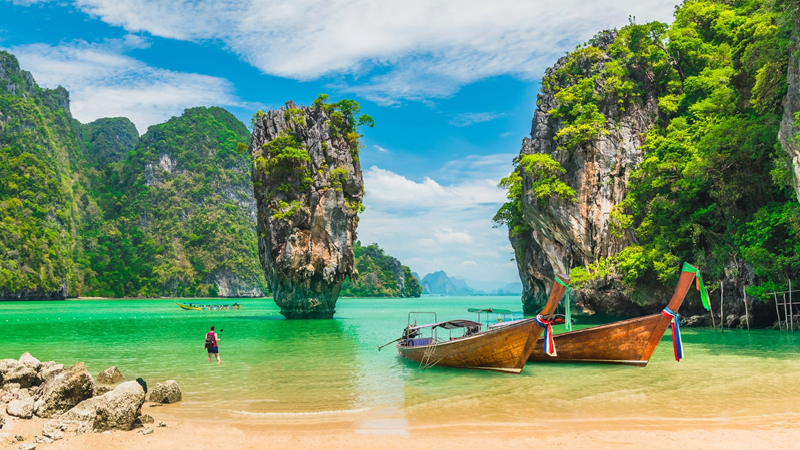 Visit Phang Nga for an amazing view of Phang Nga Bay. It consists of multiple islands including, Ko Tapu where the film The Man with the Golden was shot. This is the best spot for scuba diving and family-oriented activities. Get lost in the mesmerizing views of the limestone cliffs and James Bond Island. Getting to Phang Nga Bay is quite easy by taking a flight to either Krabi or the Phuket International Airport. You can reach this place by boat from both of these places.
Koh Samui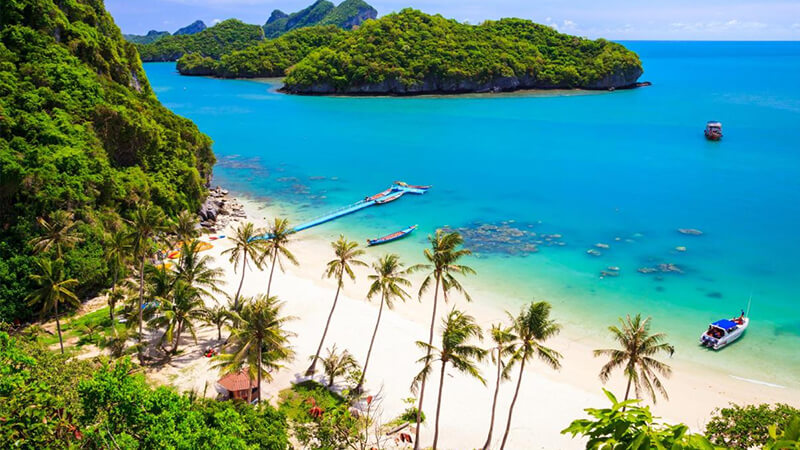 Koh Samui is one exotic honeymoon spot that is among the top honeymoon destinations in Amazing Thailand. You will never have enough of the amazing full-moon parties. This place is just perfect for you in case, you are looking to attend some crazy parties with your beloved. Koh Samui is the perfect honeymoon spot for you to be in. Apart from that, there's a Big Buddha shrine where you must go, make sure to visit it as you will be starting a new chapter of your life. Namuang waterfalls, Ang Thong National Marine Park, and others are some of the great places to visit in Koh Samui.
Hua Hin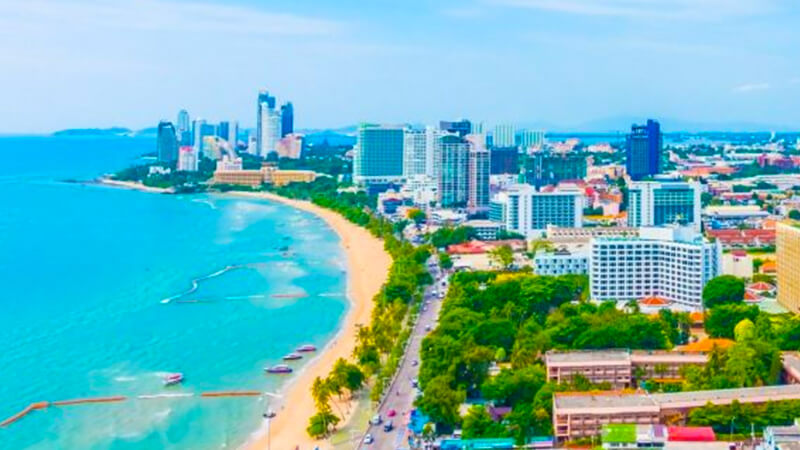 HuaHin is one of the best places for honeymoon couples. Here, you will admire the beachfront resorts with your partner. It is one place that can be visited by honeymooners for a wonderful stay. You may also fall in love with the golf resorts. There are various opportunities for shopping in the night market, or you can go ahead and visit the famous Khao Sam Roi Yot National Park that is a great place near the ocean. We are sure that Hua Hin will not disappoint you.
Chiang Mai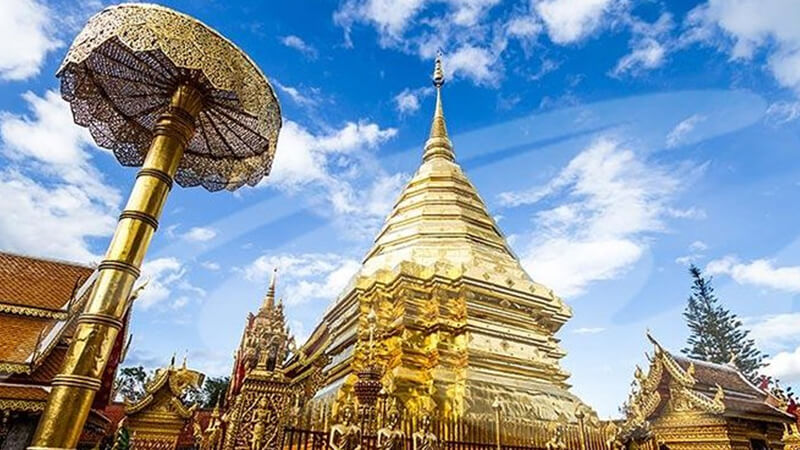 Chiang Mai is another famous place that is a popular addition to the Amazing Thailand honeymoon package. This place will never disappoint you. It is one gorgeous destination that will mesmerize you, where you will get to appreciate the greenery of the place. Also, the hills here will leave you to spell bounded. There is no doubt that it is the best place to visit for honeymooners. You can also visit the famous Doi Inthanon National Park located at the high point. It will be a great escape for you and your better half to be tucked away in nature.
Bangkok
If you are looking for an option to have a honeymoon without causing a dent in your pocket, Bangkok is the perfect choice for you. There, you will love the wide range of experiences that Bangkok has to offer for everyone. You will be swayed by the cheap price of everything available in Bangkok. It is one of the most visited places in the world. You can enjoy a wide range of experiences being here, like going on a date on a cruise or having dinner at some great restaurant. Also, you cannot miss out on the surplus shopping experience that you can enjoy on the streets of Bangkok. You will also get to enjoy the amazing rooftop restaurants that this place has to offer.
Pattaya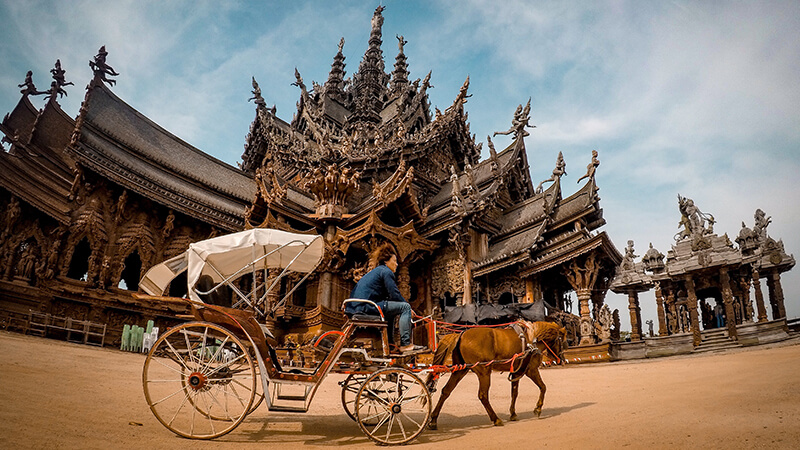 One of the best places in Thailand for couples, Pattaya is one wonderful place for honeymooners. It is a place set up in the East of the Gulf Coast. You can enjoy the fascinating experiences of shopping malls and condos. This place will guarantee you a fun and fabulous time. Enjoy some great beaches with your beloved, or go ahead and enjoy visiting the walking street or you can also get a glimpse of the nightlife of Amazing Thailand. Additionally, the famous Sriracha Tiger Zoo is one such place that you must visit with your partner.
So, these are some of the best places that Amazing Thailand has to offer to tourists. You will have a wonderful time in your life at the majestic honeymoon destinations that Thailand has to offer. We hope that you end up creating memories of a lifetime in your Thailand honeymoon. Looking for the best Thailand honeymoon package? Check out holiday packages at EaseMyTrip and get the best deal on every package by booking with us.