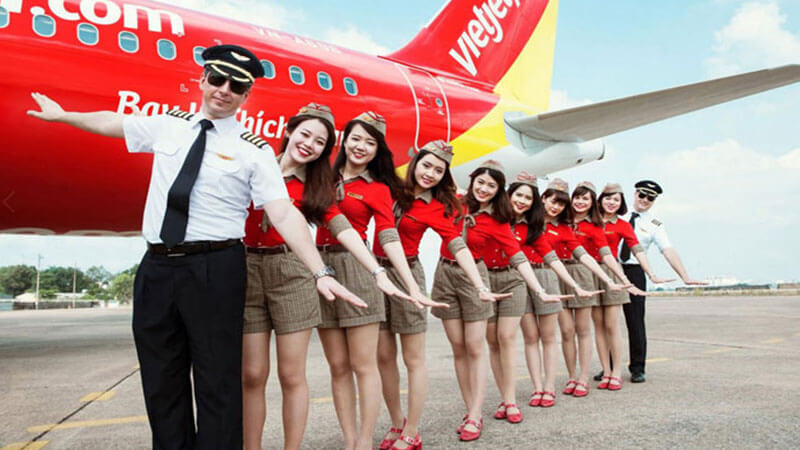 Air travel becomes a boring affair for regular flyers. With compact space, uncomfortable position, and mostly unusual food, it becomes difficult to travel. Despite their all in-flight amenities and other entertainment options, it mostly remains dull and bumpy. This is the reason, some flights have changed things. If they have not directly solved these problems, then at least add a small fun to make things acceptable and amusing.
Explore some of the most exclusive airlines of the world.
The German Nude Airlines

It is not a hidden fact for all that most of the Germans don't have problems with nudity. This is the reason; a German travel agency launched the world's first nude airline to transport the passengers in 2008 on a summer day trip from the German city of Erfurt to a famous Baltic Sea resort. However, passengers were supposed to be dressed while boarding and getting off from the flight.
La Compagnie: The Flight with Massage Beds and Michelin Star Food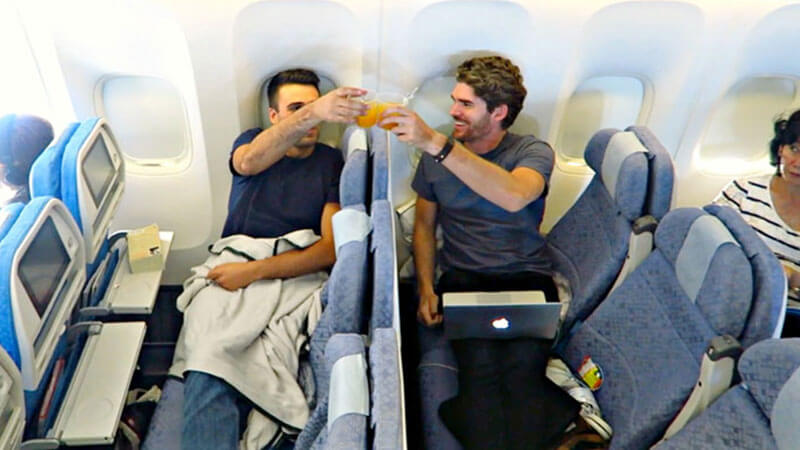 This French airline is based in Paris and ferries travelers only between Paris and New York. The facilities that it offers are amazing. It features massage chairs that recline into beds and serves Michelin star food. Above all, it also provides Samsung entertainment tablets for each passenger. The best thing about the airline is that it is relatively cheaper than the competitor business class flights.
VietJet Air: An Airline with Cabin Crew in Bikini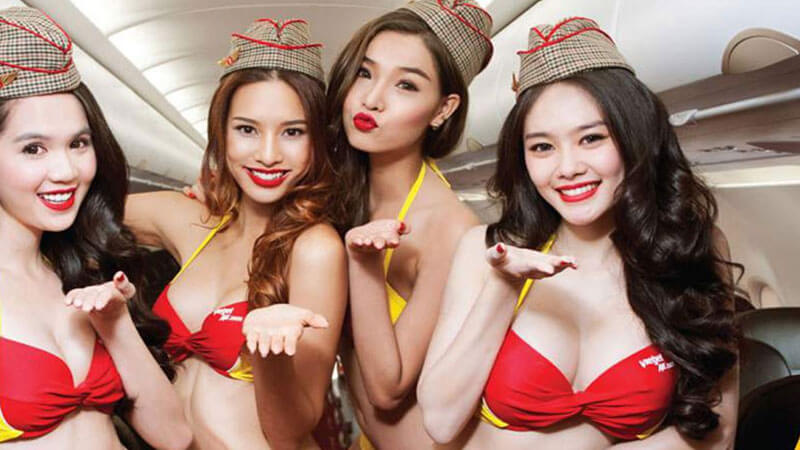 The CEO of VietJet Aviation, Nguyen Thi Phuong Thao, soon became a billionaire, due to her strange idea of employing. Yes, flight attendants at her planes are in bikini. Despite being controversial, this plan worked brilliantly.
WOW Air: The Pink Plane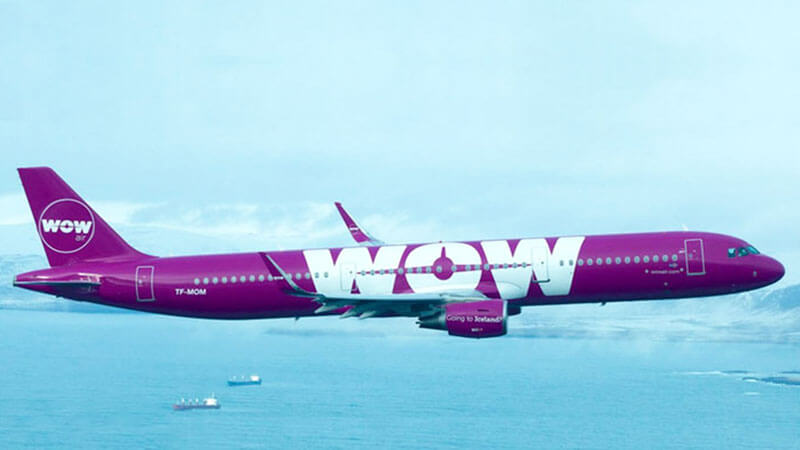 The WOW Air of Iceland launched a new pink Airbus A330 in February, 2016 that was named 'TF-GAY'. It serves in a direction to San Francisco, which is an acknowledgement to their potency with the gay movement.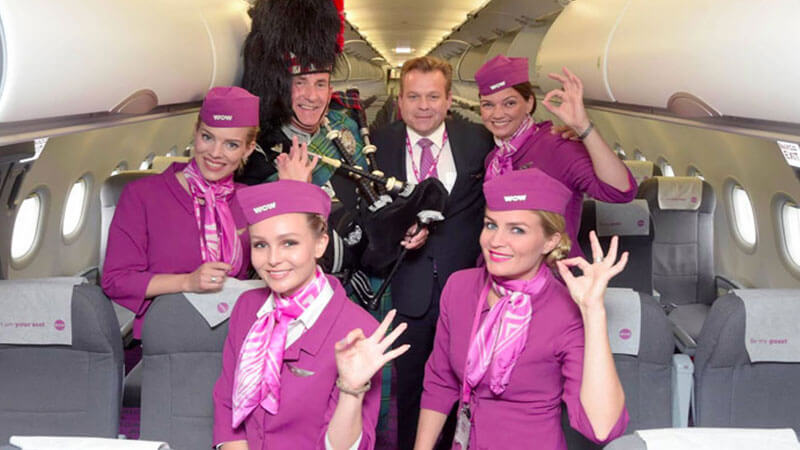 Air Malta: Plane Offering Free Massages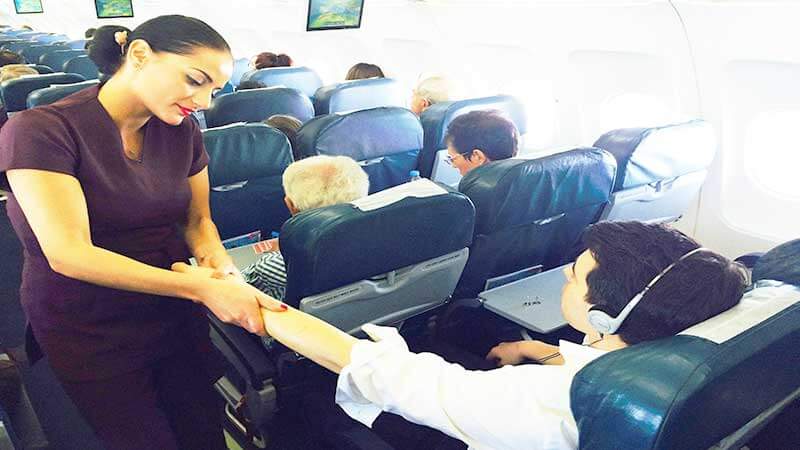 The airline is known for offering free spa vouchers and beauty products, apart from free massages to each of its customers. Air Malta has been offering services since July 2015 with an ambition to enhance customers' experience. It includes massages of hand, feet and neck to passengers for free along with spa vouchers and beauty products.
EVA Air Hello Kitty: The Airline Having Hello Kitty Theme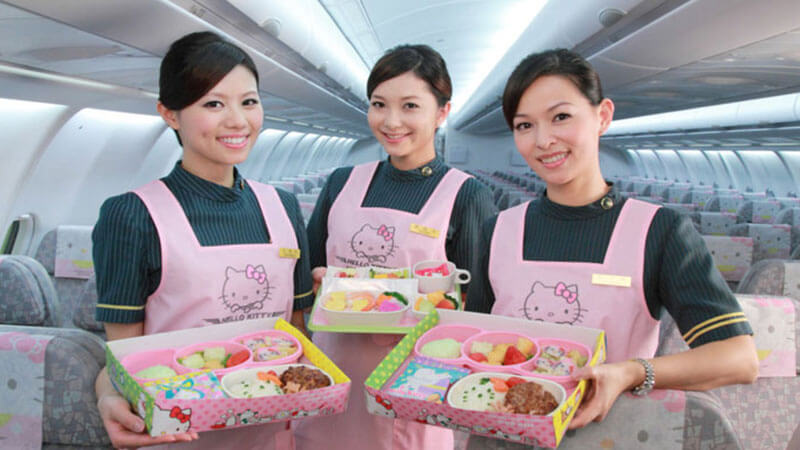 This Taiwanese airline subsidiary may appear straight from a cartoon series, but it is actually quite trendy. All the facilities provided on the airline have been Hello Kitty themed. The pillows, the napkins, dresses of flight attendants and even the plane – all are painted with that well-known symbol.

Air New Zealand: An Airline Offering Cuddle Classes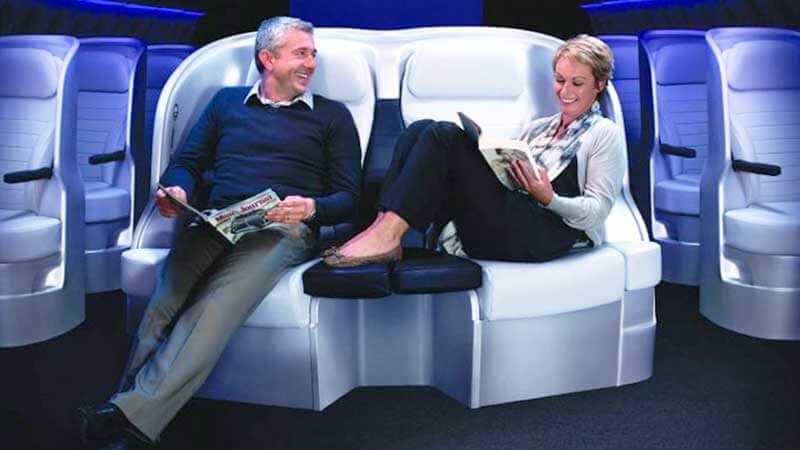 People flying by Air New Zealand airline between New Zealand and Los Angeles must had the opportunity of purchasing sky couches, which is otherwise termed as cuddle class. These sky couches are mainly seats that can turn into couches or beds and are very accommodating for couples and families.
Kulula Airlines: An Airline with Funny Green Planes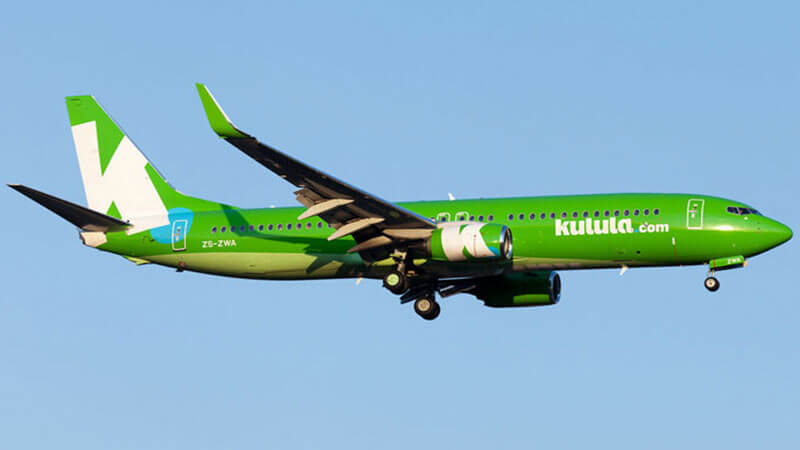 Kulula Airlines is a low cost carrier of South Africa. Kulula means 'it's easy and its planes feature great new info-graphic paint with 'This Way Up' and 'Mile-High Club Initiation Chamber' around the body of the plane, which is humorous and informative. It completely looks like a training plane.
Eurowings Airlines: An Airline for 'Blind Bookings'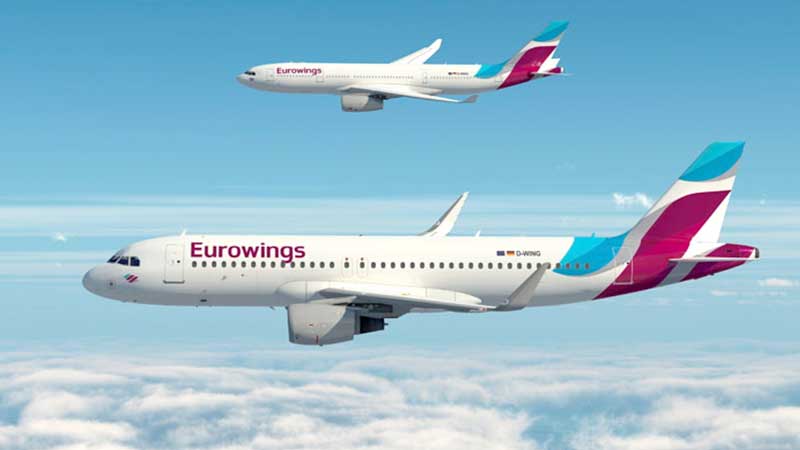 This low cost subsidiary of the Lufthansa group flies to different destinations and offers 'blind booking' services. In this type of booking, you choose what type of place you are looking for going on trip like party city or a shopping city along with the dates you wish to travel. The airline displays a list of such destinations that you may visit and you don't get to know where you are traveling until you book your ticket.
Hooters Air: Airline with Hooters Girls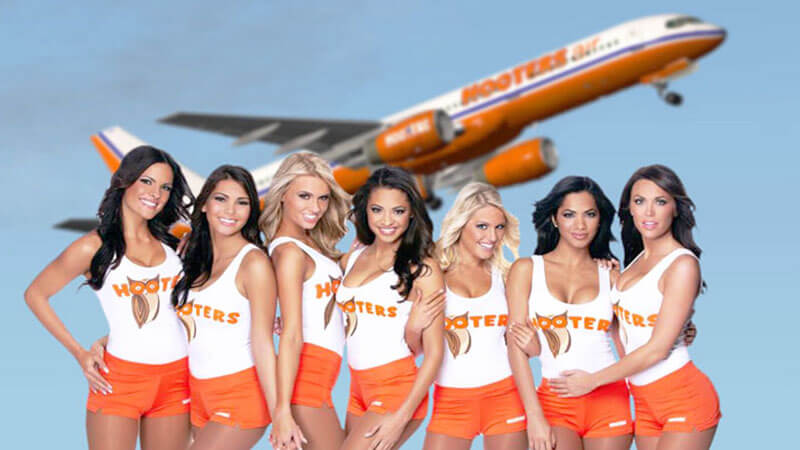 Although, the operations of this airline have been ceased but it deserves to be in the list of the most weird airlines of the world. Titillating Hooters restaurant chain actually joined the airline business. Each flight on Hooters Air came with two scantily clad Hooters girls and flight attendants that entertained passengers with trivia games, sold Hooters merchandise, and assisted with beverage service.