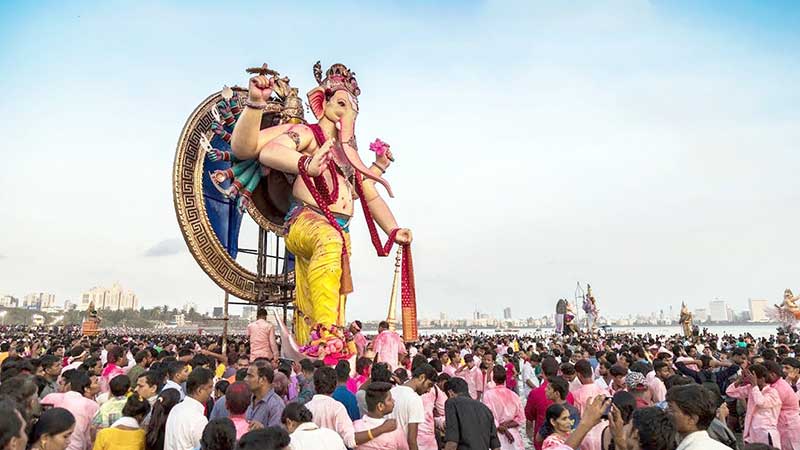 Want to take a spiritual tour of Mumbai? The city is known for its glamour that is completely unmatchable to any other city. Mumbai has immense number of temples out of which some are very popular among locals as well as tourist. Every place of worship has its own value for the devotees and known for their architectural style, tradition values and peaceful place. Take a look on the list of famous spiritual places in Mumbai where you can visit on you next trip to Mumbai.
Mahalakshmi Temple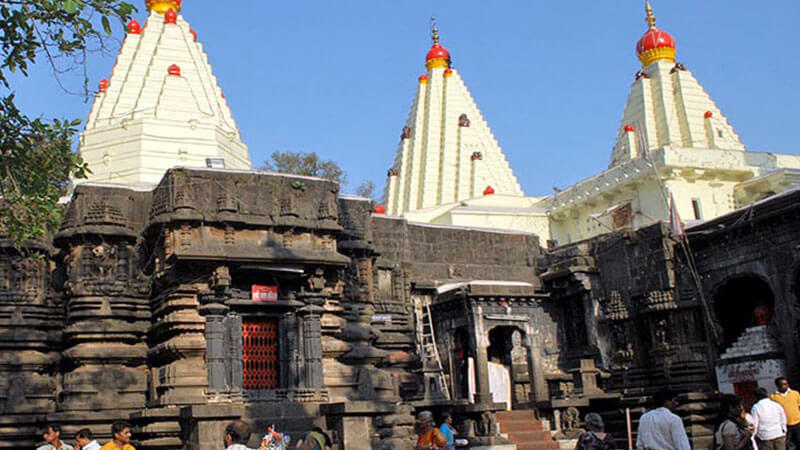 This temple is dedicated to Goddess Lakshi Durga and is one of the oldest and best temples in Mumbai. The sea-side facing view of the temples offers soothness to the eyes. This spiritual place is flocked by devotes during Navratra Festival. The entrance of the temple is accessed through the long flight of steps where vendors sale variety of items.
Location: Bhulabhai Desai Road, Mahalaxmi, Mumbai
Siddhivinayak Temple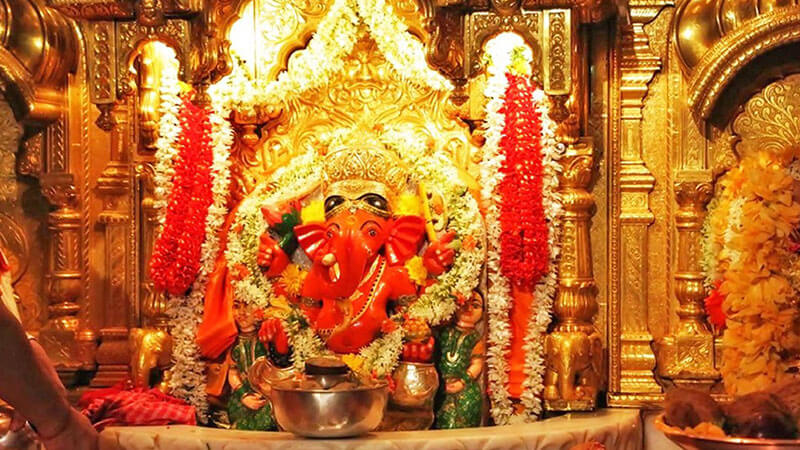 Want to fulfill your desire? Siddhivinayak Temple in Mumbai is known to fulfill the wishes of devotees when they whisper into the idol's ear. The temple gets chock-a-bloc on every Tuesday as it is very auspicious day for Mumbai people. The roof of the shrine is plated with gold that offers extremely alluring look to the whole holy place. Book train tickets and visit this famous temple to seek blessings from Lord Ganesha.
Location: S K Bole Marg, Prabhadevi, Mumbai 400028
Walkeshwar Temple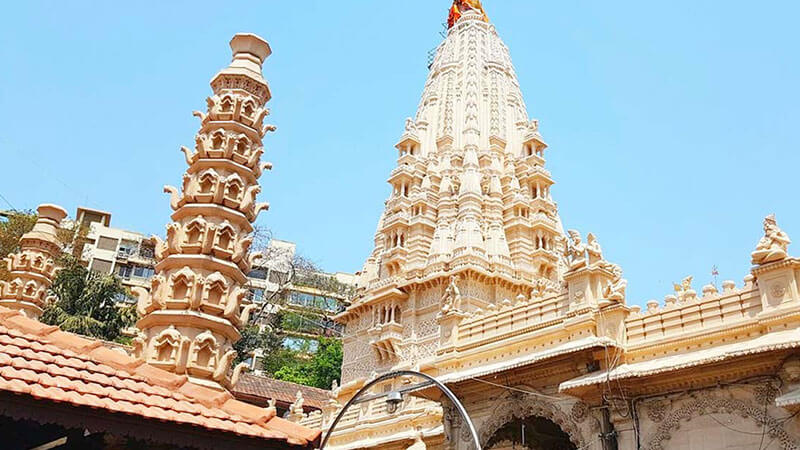 This sacred place is also dedicated to Lord Shiva in Mumbai. The temple has beautiful architecture that is very interesting to watch. Many Hindu festivals are celebrated at this temple with classical music. It is thronged be devoted during full moon and at Amasaya day. The shrine holds lot of importance for people devoted to Lord Rama.
Location: Banganga Cross Lane, Teen Batti, Malabar Hill, Mumbai 400006
Bablunath Temple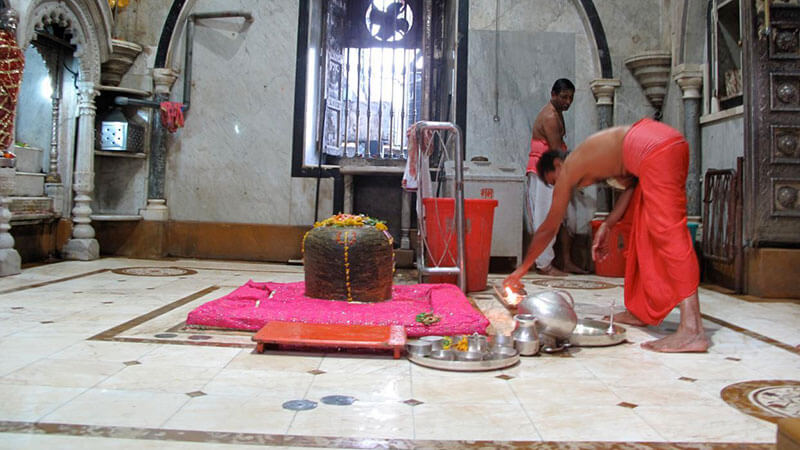 The Babulnath Temple is constructed to remember Lord Shiva in the form of Babul Tree. The shrine is situated 1000 feet above sea level and it will take some time to reach inside it. Take a lift by spending some money to reach the temple easily. The shrine is thronged by devotes on Monday as it is very auspicious day for Lord Shiva.
Location: Charni Road, Near Chowpatty, Mumbai 400004
Iskon Temple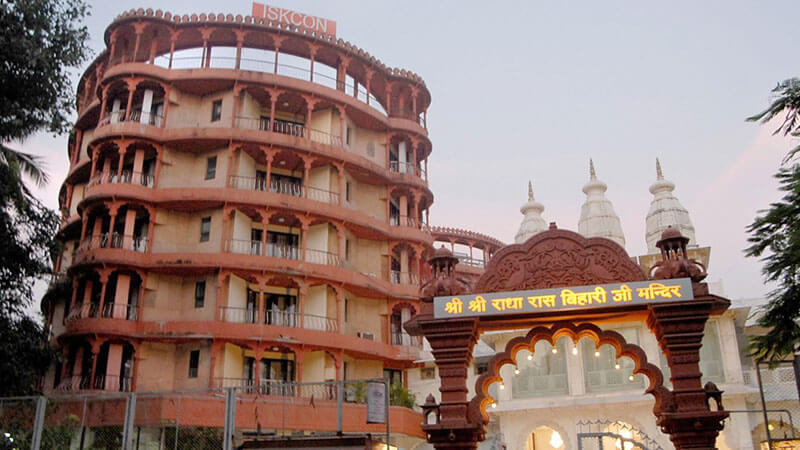 It is one of the most beautiful temples of Lord Krishna. The walls are carved with tremendous murals and sculptures. People across the globe visit this spiritual place to seek inner peace. Prayers are sung every evening and are very crowded during the Krishna Janmashtami Festival.
Location: Hare Krishna Land, Juhu, Mumbai
Mount Mary's Basilica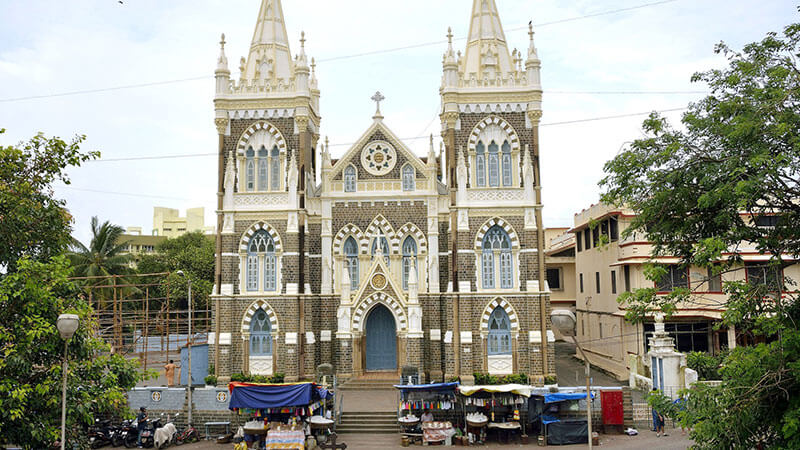 This is one of the major tourist attraction and spiritual place for the Christians in Bandra Mumbai. The church also known as Basilica of Our Lady of the Mount and people comes here to receive graces from the Lady of the Mount. The church gets overly crowded during festivals and celebrations in the month of September and December.
Location: Mount Mary Road, Near Bandra Bandstand, Bandra West
Haji Ali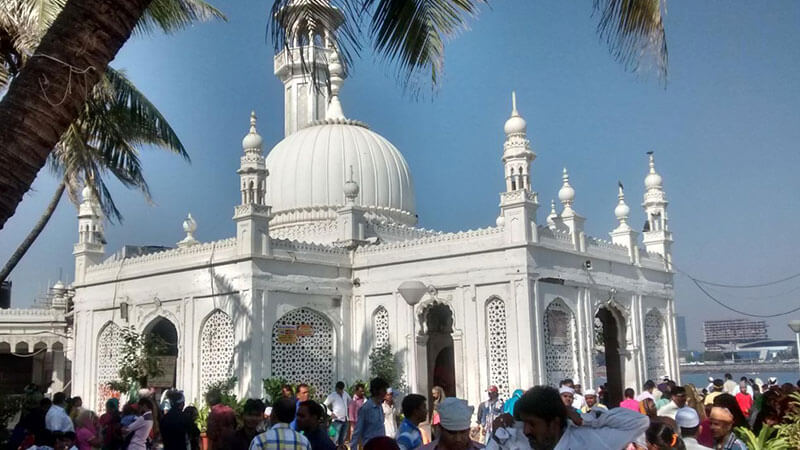 It is one of the most significant spiritual places for Muslims that consist of a tomb also. This is dedicated to Pir Haji Ali Shah Bukhari whose body is located in the mosque only. Thursdays and Fridays are the busiest day at this mosque where pilgrims flock to receive the blessings from the saint. You can also shop from the nearby market that lies opposite of the road.
Location: Near Mahalakshmi Railway Station, In the middle of Arabian Sea Mumbai
Elephanta Caves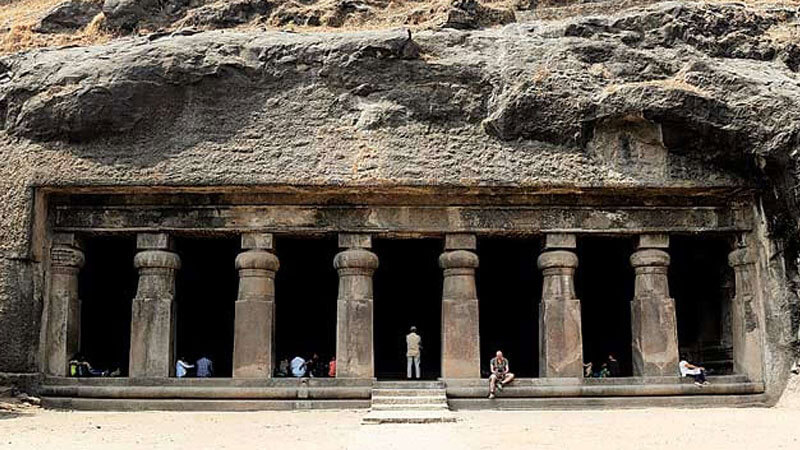 This is one of the top tourist attractions in Mumbai that consist of a rock-cut Shiva temple. In the main hall, there are multiple sculptures of Lord Shiva that are crafted in a very unique way. The caves located on the Elephanta Island offers a remarkable view of Mumbai skyline from where you can enjoy the beautiful sunset view.
Location: Raigad, Gharapuri, Mumbai, Maharashtra 400094
What stops you till now? Book cheap flights to Mumbai and visit all these sacred places to give your soul an inner peace. Enjoy traveling!