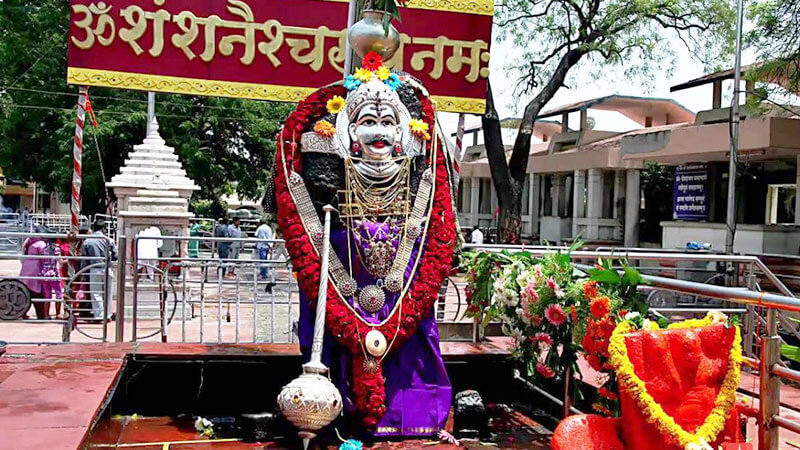 Image: Source
Shani Shingnapur Temple is a famous temple which is located at a distance of 65 kilometers from Shirdi nestled in the Ahmednagar district. This popular temple is dedicated to Lord Shanidev, the popular Hindu god associated with the planet Saturn. The temple is well known amongst the locals and devotees from all around India. Apart from the temple, Shingnapur is a small village which is also famous for the fact that in the whole village no house has doors and despite this no theft has been reported in the village.
Details about Shani Shingnapur Temple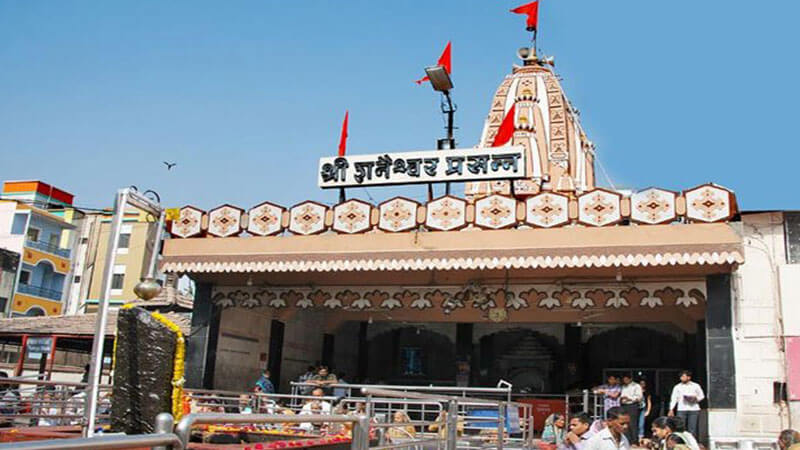 Image: Source
The presiding deity in the temple is Lord Shani and the temple is a "Jagrut Devasthan" (alive temple) which means that a deity still resides in the temple premises. The main deity of the temple is Swayambhu which is self emerged from the earth in the form of black imposing stone. It is said that the deity is in the existence since the beginning of Kali Yuga. However, no one is sure of the exact time.
State where the Temple is Located: Maharashtra
Distance of Shani Shingnapur Temple from Shirdi: 74 Kilometers
Distance of Shani Shingnapur Temple from Ahmednagar: 35 Kilometers
Opening Timing: All days of the week from 12 AM to 12 PM
Entry Charges: NO Entry Fee
How to Reach Shani Shingnapur Temple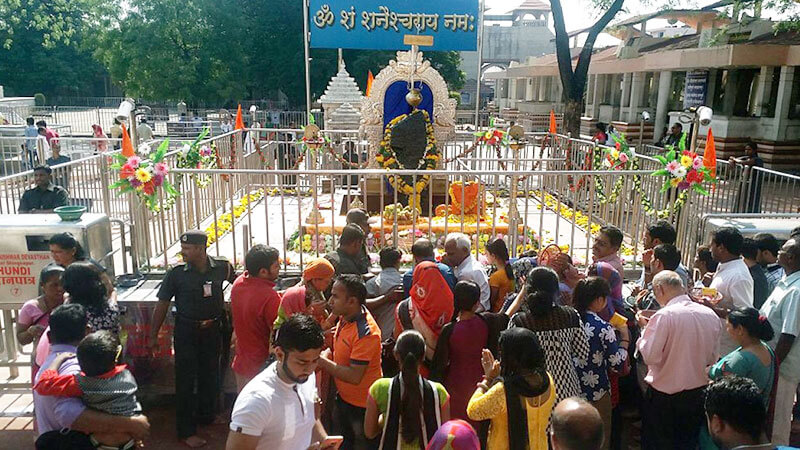 Image: Source
Shani Shingnapur by Air: The nearest airport to reach Shani Shingnapur Temple is Aurangabad Airport which is nestled 90 kilometers away. However, the airport at Nasik is situated at a distance of 144 kilometers and Pune Airport is nestled 161 kilometers away from the temple. So, in case you wish to visit Shani Shingnapur by Airport you can take the cab or bus to the temple from any of the above mentioned airports.
Shani Shingnapur by Road: The famous Shani Shingnapur Temple is easily accessible by road as MSRTC – Maharashtra State Road Transport Corporation buses are easily available from all the major destinations of Maharashtra including Shirdi, Rahuri, Ahmednagar, Pune, Vashi and Mumbai etc. Moreover, one can also opt to take cab, taxies and private buses.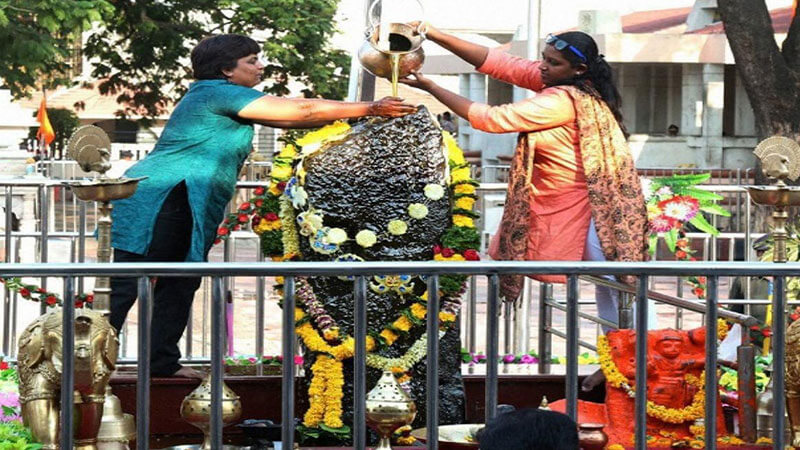 Image: Source
Shani Shingnapur by Train: The temple is well connected to all the major cities via train. Some of the major cities which connect to this temple include Mumbai, Pune, Delhi, Goa, Ahmedabad, Bengaluru, Shirdi and Chennai etc. However, the nearest railway station to Shani Shingnapur is Rahuri which is 32 kilometers away. Apart from this, Ahmednagar is 35 kilometers, Shrirampur is 54 kilometers and Shirdi Railway Station is 75 kilometers away from the temple.