Table of Content
- About ICC World Cup 2023
- Schedule
- Team List of 2023 for the ICC World Cup
- Ways to Reach the Match Destination
- Why EaseMyTrip is Best for Flight Bookings
- How to Book Hotels Near Stadium Location
- How to Purchase Tickets

It's an irresistible fact, that whether it's Indian or international cricket fandom, everyone loves an epic cricket showdown. And why not? Cricket World Cup 2023, is the only global spectacle and most-anticipated tournament that showcases passion, and fierce competition. As the event is all about unforgettable moments: therefore, to amp up this major sports event, a total of 10 teams are participating in the ICC Men's World Cup 2023.
It's officially announced that the cricket series will kickstart from 5th October till 19th November 2023 and India is hosting this astounding event. Apart from this, in total, 10 prominent teams will be representing their nations. Some countries like South Africa, Sri Lanka, Netherlands, New Zealand, Bangladesh, Australia and many more have directly qualified for the ICC Men's World Cup 2023.
Due to these reasons, the excitement in the air and the intensity of the matches will create an electrifying ambience, which will redefine the essence of cricket's greatest sports battle. Now, if you're a cricket fanatic with an unparalleled level of excitement then apply coupon code TRIPEMT on EaseMyTrip to avail exciting discounts and deals that you deserve.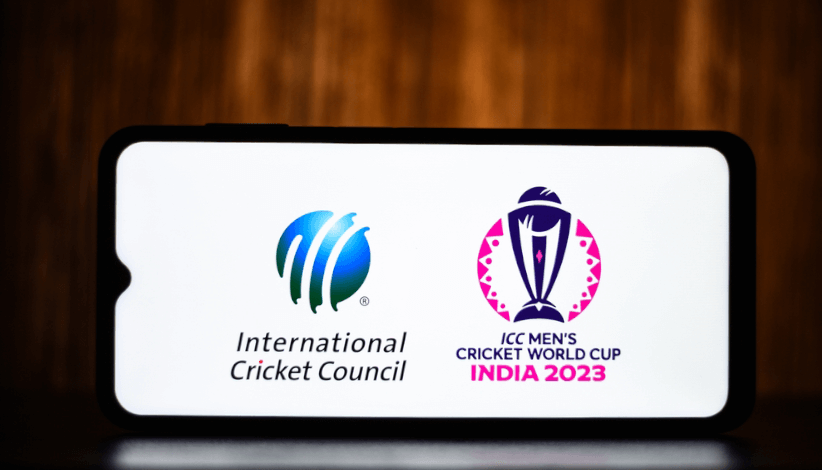 As per the official reports, it's extracted that in total 48 matches will be played in the 2023 World Cup. Moreover, the most awaited combat amid defending champs England & New Zealand will commence on 5th October 2023. In line with this, the most anticipated rivalry match between India and Pakistan will be held on 14th October 2023, in Ahmedabad.
In total, there are top 8 teams, including India that have earned their spots in the ICC World Cup after securing automatic qualification. Meanwhile, other 10 countries like Sri Lanka, West Indies and many other associated nations competed in the World Cup Qualifier matches.
As per the results, Sri Lanka and Netherlands have emerged as the leading teams who've qualified for the 2023 World Cup. Now let's have a look at the teams participating in the ICC Cricket World Cup.
- India
- Australia
- New Zealand
- Pakistan
- South Africa
- Bangladesh
- Afghanistan
- England
- Netherlands
- Sri Lanka
Just like the 2019 ICC Cricket match edition, the 2023 ICC World Cup will be organized in a round-robin format. In this setup, randomly picked teams will compete against each other to move ahead in the competition and the top 4 teams will qualify for the semi-finals.
As per the rules, two teams who won the semifinals would be competing in the finals and the ultimate winner would get the title of ICC Cricket World Cup Championship.
It's extensively observed that the pre-sale exclusive window of ICC World Cup 2023 for Mastercard users and other websites crashed terribly, due to the immense traffic on the portal. Additionally, several cricket fans got a chance to log in. Although things didn't go as per the planning and majority of the tickets are sold now.
If you still have the desire to watch the live match from the stadium, then here's the in-depth guide on how to book ICC Cricket World Cup 2023 match tickets.
Log in to the official ticketing site of the ICC World Cup.

Select India after clicking on the country's flag.

Narrow the option by choosing the venue for ticket bookings.

Choose the match in which you're interested.

Select the match tickets so that the booking portal can add you to the queue.

Expect ETA to emerge and the web portal will redirect you to the stadium layout for selecting the tickets based on varying price values.

Enter the important personal details as per the requirements.

Make a transaction on the payment getaway with your preferred method.

Check the mail for confirmation and you are all set to watch the 2023 World Cup.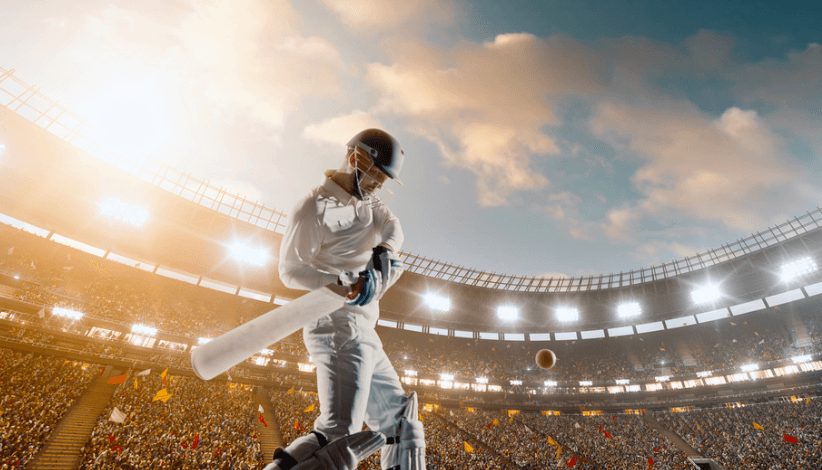 As India is hosting the ICC Cricket World Cup 2023, due to this specific reason it's been organized across 10 major venues of India. For reference, we have attached the venue list, where tournaments will be happening.
| | | |
| --- | --- | --- |
| S. No | Venue Names | Destination |
| 1 | MA Chidambaram Stadium | Chennai |
| 2 | Arun Jaitley Stadium | New Delhi |
| 3 | Rajiv Gandhi International Cricket Stadium | Hyderabad |
| 4 | Wankhede Stadium | Mumbai |
| 5 | Eden Gardens | Kolkata |
| 6 | Narendra Modi Stadium | Ahmedabad |
| 7 | HPCA Stadium | Dharamshala |
| 8 | Ekana Stadium | Lucknow |
| 9 | M. Chinnaswamy Stadium | Bangalore |
| 10 | MCA Stadium | Pune |
Now, you might be thinking about how to reach these destinations. Well in response, we advise you to make online flight and train bookings for the respective sites with EaseMyTrip.
EaseMyTrip is the fastest-growing travel organization that's globally renowned for offering specialized services on online flight bookings. Apart from this, travelers like you are further furnished with multiple additional benefits like-
- Trusted by millions of travel users across the globe.
- Hot Deals on international and domestic flight bookings.
- Various Affordable prices on online flight and hotel bookings.
- Specialized services and amenities on various transportation facilities.
- Availability of Filter Options to narrow down the options as per the needs.
Thus, these are the reasons why you must choose EaseMyTrip to make online flight booking seamlessly.
Now below we've depicted the ICC World Cup 2023 stadium list along with the cities or places wherein you can stay for relaxing after the match.
Cities

Venues

Nearby Accommodation

Ahmedabad

Narendra Modi Stadium

Bengaluru

M Chinnaswamy Stadium

Chennai

MA Chidambaram Stadium

Delhi

Arun Jaitley Cricket Stadium

Dharamsala

Himachal Pradesh Cricket Association

Stadium

Lucknow

Bharat Ratna Shri Atal Bihari Vajpayee Ekana Cricket Stadium

Hyderabad

Rajiv Gandhi International Cricket Stadium

Pune

Maharashtra Cricket Association Stadium

Kolkata

Eden Gardens

Mumbai

Wankhede Stadium
So, if you have decided to book the slot for any of the above-mentioned destinations, then you might also require a hotel for the best staycation. Therefore, to make online hotel bookings, it's highly recommended to choose EaseMyTrip.
The platform encompasses a myriad of blazing deals and discounts, unique lodging facilities at better prices, narrowed options and a perfect user-friendly interface. So, if you want to book a hotel for a blissful and comfy stay, then without a second doubt explore EaseMyTrip.
In Conclusion
In the iconic saga of sports, the ICC Cricket World Cup 2023 indeed is an eminent testament showcasing the unification in the competition. As the fans roar for cheering or echoes of triumphs linger, the one undeniable fact is that the World Cup exemplifies the passion and emotion of every sportsperson. From losing to winning, every aspect and every moment leaves a lasting impact on the souls of the cricket fraternity.
So, if you're craving some good matches in cricket history, then make flight bookings with EaseMyTrip for Cricket World Cup 2023 and see which team gets the gold.