Are you confused about what to pack for your international trip? Not to fret anymore, this article will help you in knowing all the essentials that you need to carry while traveling abroad.
Traveling internationally for the very first time is not less than an adventure trip. You want everything to be perfect, whether it is about your looks, visiting exciting destinations, indulging in adventurous activities, and others.
Your trip is around the corner, and now it's time to pack your bags.
Packing your bags for an international trip relies on certain factors like where you are going, for what purpose you are traveling, and what season it is. Below are the tips for what to pack and what should be avoided.
Travel essentials
First of all, you need to make a list of the essentials that you will pack for your international trip. Note down all the important documents and papers including passport, visa, additional ID card, plane ticket, address list, phone numbers, files (in case of business travel), and hotel details. These things are significant for every international traveler, so pack them all in your hand luggage. In the case of money and bank cards, keep it in a safe pouch that is easy to handle.
Keep it light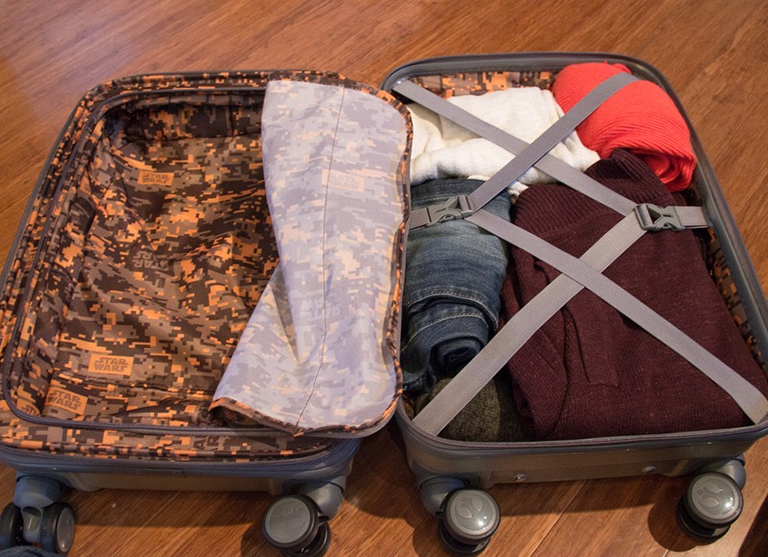 Most of us end up over-packing clothes due to excitement or fear that we would run out of something. So, don't be overexcited. Pick your best outfits, segregate all of them as per the occasion, and keep them in your bag accordingly.Keep your nightwear, swimwear, and casualwear separately from your outerwear. Pack these outfits according to the number of days to travel internationally. Check out how much space you are left with and take out extra ones if necessary. Pack your bag as light as you can.
Other Items
Medications

Pen to fill any form

Portable charger & travel adapter

Earphones and eye mask

Wet/dry tissues

Travel pillow

Travel padlock

Skincare products

Cell phone

Camera
Some helpful tips for travel abroad
To save some luggage space and excess weight of your bag, you can carry one of your heavier jackets, shoes, and fashion accessories while boarding the plane.

Keep your main essentials above all the items in your bag, so that you don't have to unpack everything in the case to get it.

Buy a bag that is easy to carry, durable, and light in weight. The trolley bag is always preferable than a suitcase.

Carry your expansive items in your hand luggage, such as laptop and camera, so that there is no chance of damage to it.
What not to carry on your international trip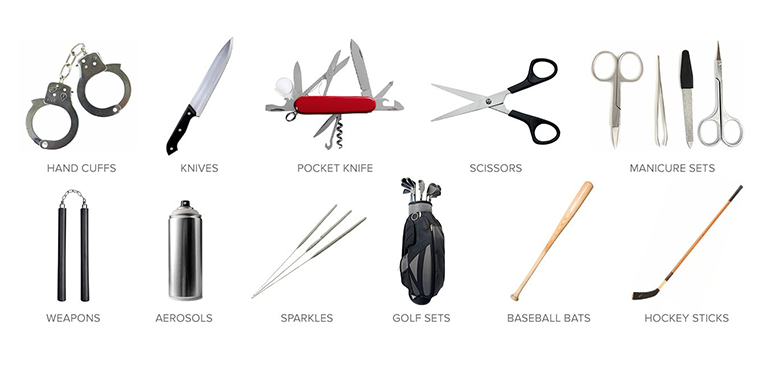 Don't carry unnecessary electronic items: carry only important electronics. If a laptop or kindle is of no use on your trip, then don't pack them in your luggage.

Don't pack jewelry: It can increase the weight of your luggage. Instead, wear them if you feel to take some.

Don't keep any sharp object: knives, blades, and scissors are not allowed in most flights.

Don't keep lots of cash with you: your bank cards will do it all. Cash can be easily withdrawn from almost every ATM when in need. You don't need to carry lots of cash with you.

Don't pack any food: it could make your clothes dirty or if spilled or leaked, it can be of a big loss to you.

Don't carry soap, shampoos, toiletries, and deodorants: you can buy all such items abroad.

Don't pack heavy books: books can cover a large space in your bag. Also, it will make your bag heavy.
Hopefully, you found these tips useful. If you were planning international travel and didn't book International flights yet, visit the EaseMyTrip.com portal and search for cheap international flight tickets. By booking your flight tickets at this portal, you will have an unforgettable travel experience.