Mosques are one of the most sacred places for Muslims and an integral part of the Indian Heritage and Culture in India. The indo-Islamic architecture, intricate carvings, ancient paintings, grand towers, and entry gates with stunning marble work, these mosques are not only a religious place; but also a treat to the eyes.
Let's roll down a list of some of the largest, popular, and fascinating mosques of India that showcases the best of Islamic architecture.
Popular Mosques of India
Jama Masjid – Delhi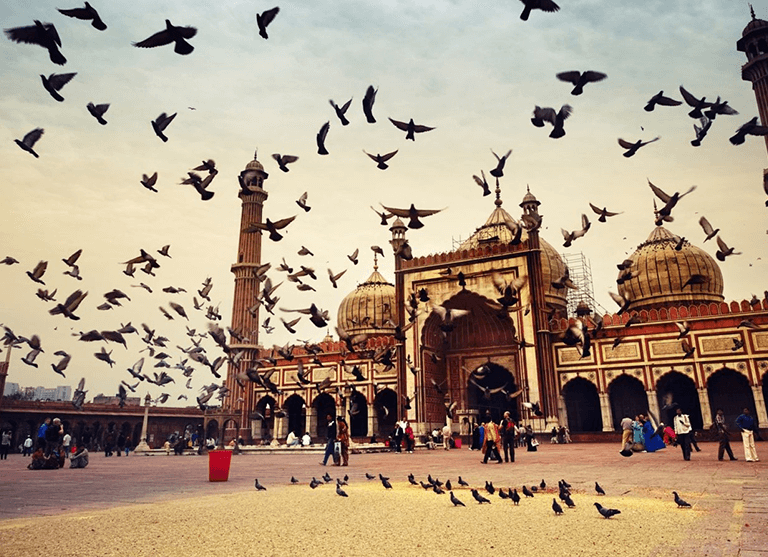 Located in Old Delhi, Jama Masjid is one of the most beautiful mosques in the world that can accommodate 25,000 devotees at a time. It was built by Mughal Emperor Shah Jahan which is now the very famous and oldest mosques of India.
Mecca/Makkah Masjid – Hyderabad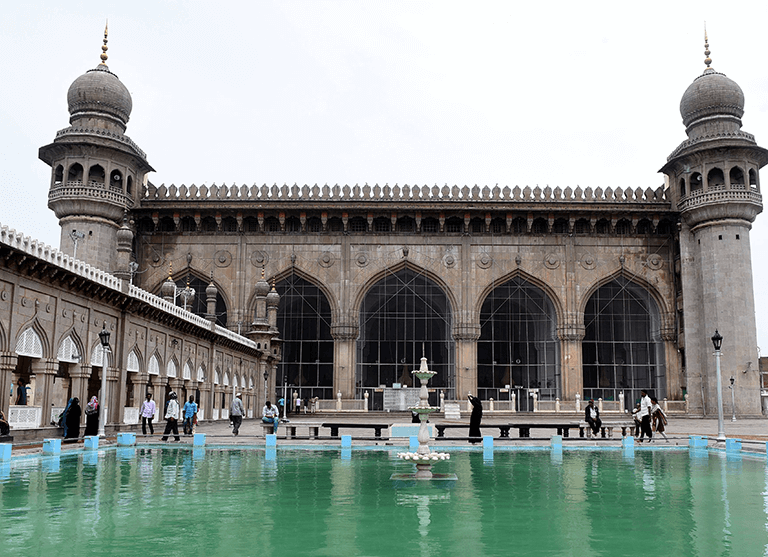 If you wanna visit the largest mosques in India, then Mecca Masjid should be on the top of your list. Its beauty is easily seen from the top of the Charminar in Hyderabad. It was built by Quli Qutub Shah and can accommodate 10,000 people at a time.
Bara Imambara Mosque – Lucknow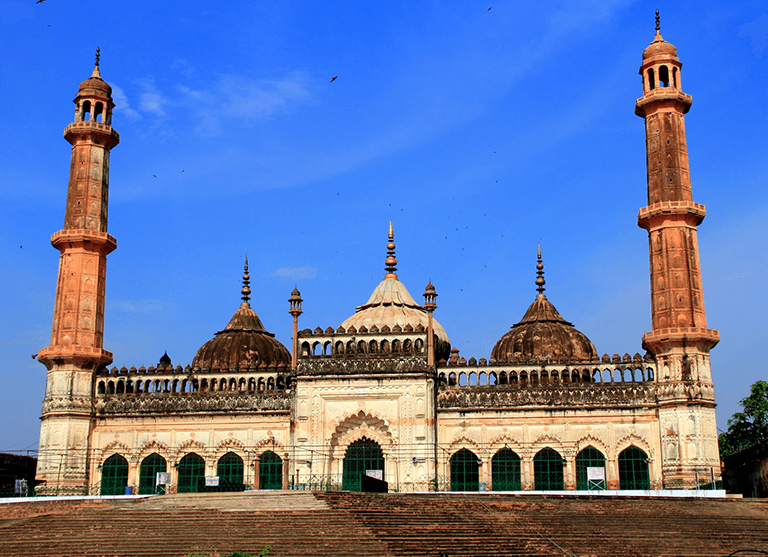 Bara Imambara Mosque in Lucknow is one of the most popular and magnificent mosques in India. It was built by Nawab Asaf-Ud-Dowhala in 1784 that is famous for its unsupported structures. It can accommodate over 300,000 devotees at a time during the prayer.
Jamia Masjid – Srinagar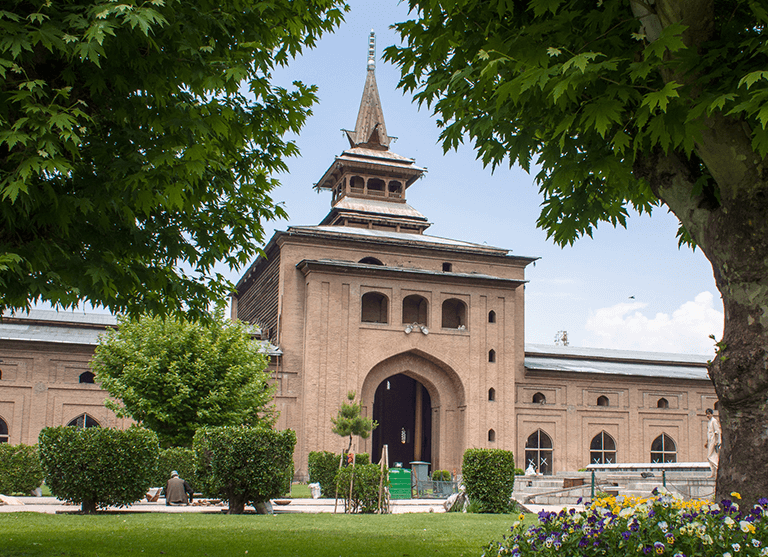 Situated in Srinagar, Jamia Masjid of Jammu & Kashmir was built by the Sultan of Kashmir, Sikandra Shah Shahmiri in 1394 AD. It is one of the most popular sacred places for Muslims where 33000 devotees can accommodate at one time.
Taj-ul-Masjid - Bhopal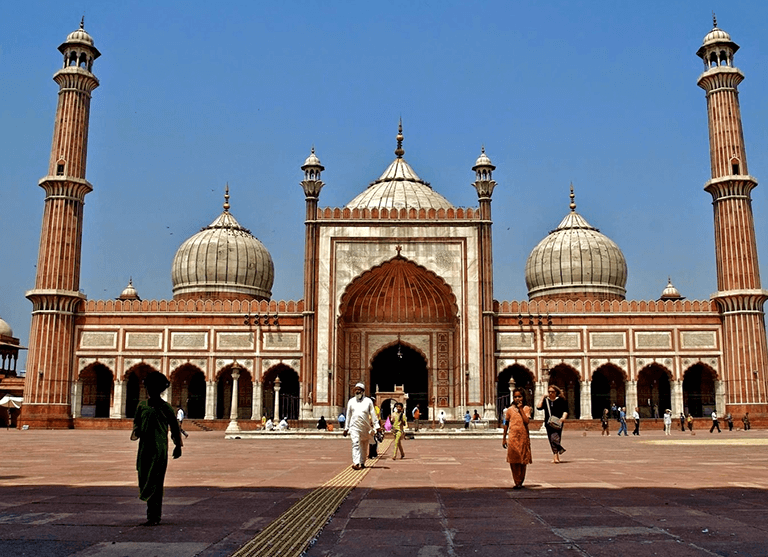 Situated in Bhopal, the capital city of Madhya Pradesh, Taj-ul-Masjid is one of the tallest Mosques in Asia. It is also popular as the "Crown of Mosques" which is decorated and themed with vintage motifs. The central prayer hall of this Masjid is beautifully crafted with the fresco paintings and Islamic inscriptions.
Adhai Din ka Jhonpra Mosque – Ajmer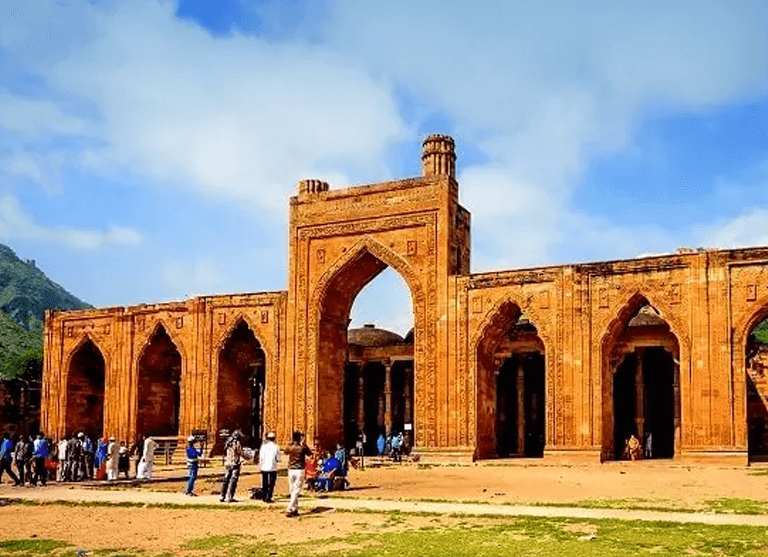 Adhai Din ka Jhonpra was used to be a Sanskrit College that was later converted to a mosque on the orders of Muhammad Ghori. Located behind the Ajmer Sharif Dargah, this mosque reflects the architectural glory that you must appreciate.
Jama Masjid - Agra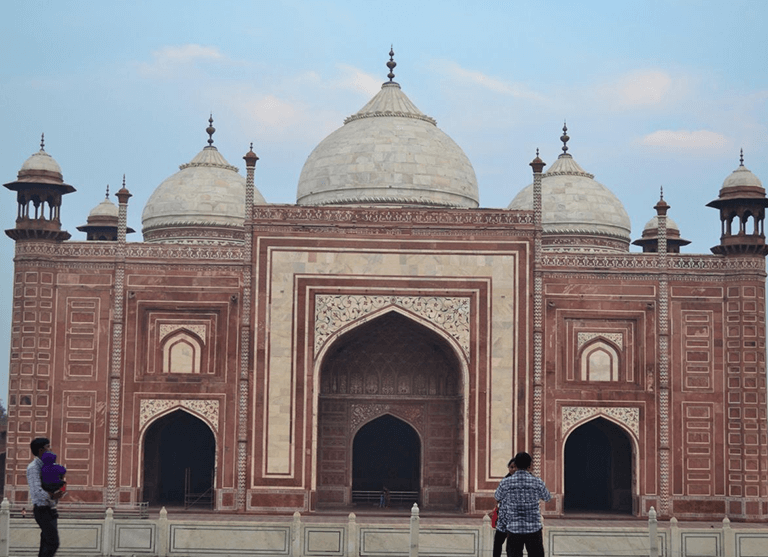 Situated opposite the Agra Fort, Jama Masjid in Agra is one of the most beautiful and largest mosques in Agra. It was built by Shah Jahana for his daughter Jahanara Begum with a capacity of 10,000 people at a time.
Haji Ali Dargah – Mumbai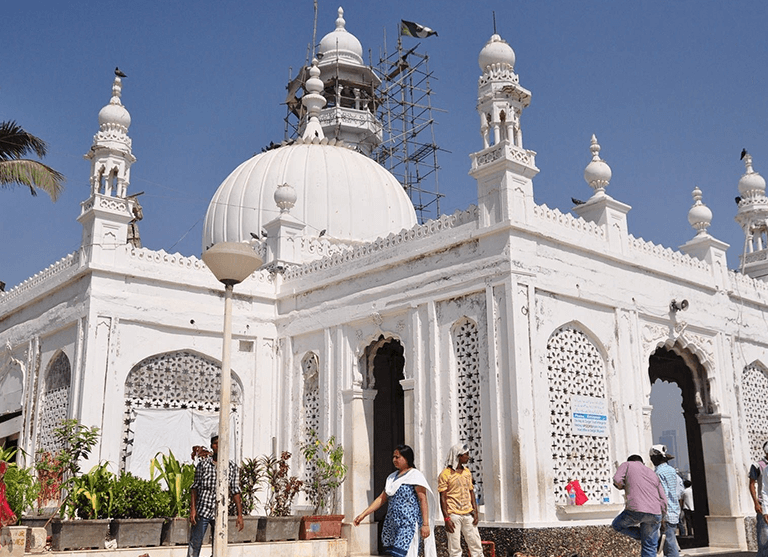 Haji Ali Dargah is one of the most popular attractions in India that is built-in water on an islet. It is easily visible anywhere from the Marine Drive in Mumbai. Situated 500 m away from the coast of Worli, this mosque was built the remembrance of Sayyed Peer Haji Ali Shah Bukhari.
Jama Masjid –Bhilai
Jama Masjid in Bhilai is one of the largest mosques in India. Based in Chhattisgarh, the mosque can accommodate around 3000 persons at a time. It is popular due to its shape of 'Ya Allah' in Arabic script.
Jamali-Kamali Mosque – Delhi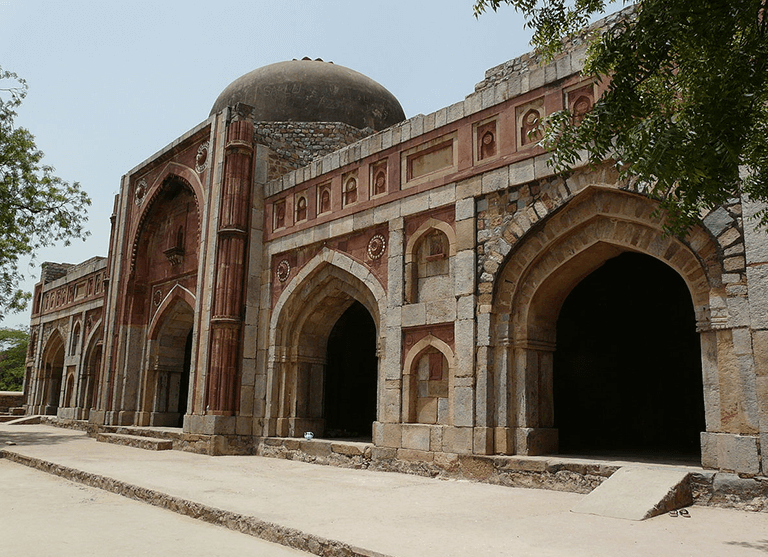 Jamali Kamali Mosque is an ancient and beautiful mosque of Delhi in India. Located near Qutub Minar, now this mosque is in ruins, but its magnificence is still appreciated by people. It is made up of red sandstone and red marble consisting of a decorated prayer hall and an exceptionally beautiful courtyard.
Explore India in a better way by booking your railway tickets on the EaseMyTrip travel portal. Get exciting discounts on flights, trains, buses, and hotels. Good luck!