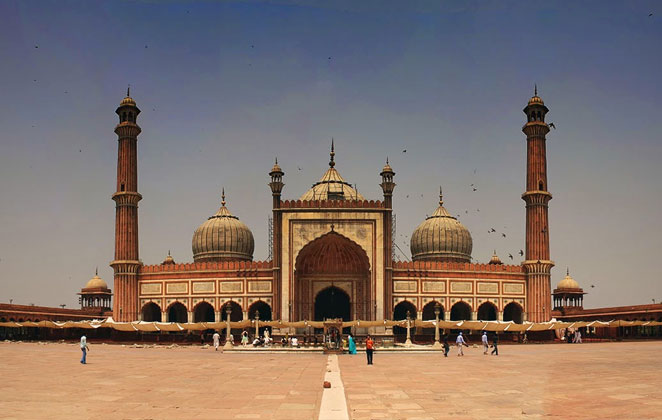 There could be no better way to welcome the New Year than to visit a religious place to seek blessings from the God. This is the typical Indian way of celebration. In India whenever we start something new, visiting and seeking the blessing at the religious place is a must. Marking the beginning of the coming year is even considered auspicious by many people. Partying and enjoying house parties is quite common, so why not go religious this year. Below is the list of religious places of India where you can actually seek blessing and can also get inner peace while enjoying the New Year in the spiritual environment.
Golden Temple in Amritsar
This golden gurudwara is one of the most revered religious places in India. This gurudwara's golden hue houses the calm and serene holy sarovar (lake) and gives a soothing feeling at the very moment you enter the temple complex. Darbar Sahib which is the main sanctorum, houses the Adi Granth, which encapsulates the essence of Sikh philosophy. The astonishing architecture of this gurudwara has a circular dome which has a covering of 100 kilograms of gold. Moreover, the enchanting of gurbani (religious chants) is an experience in itself. Do not forget to have the delectable Prasad when you visit the Golden Temple on the occasion of New Year.
Ajmer-e-Sharif, Ajmer in Rajasthan
It is another famous religious place and is one of the popular religious places where you can often witness Bollywood celebrities. A visit to Ajmer-e-Sharif is for everyone and people often visit this religious place on special occasions. This dargah is dedicated to Khwaja Moin-ud-din Chisti who is known to fulfill the wishes of the believers who pay visit here. You can also start the New Year by paying a visit to this dargah.
Basilica of Bom Jesus, Goa
Goa is one of the famous destinations to be at the time of New Year and Basilica of Bom Jesus is a place of immense faith. This church is another popular religious place in India which is 400 years old and is known for housing the mortal remains of St. Francis Xavier inside a crystal tomb. At the time of Christmas and New Year this church is decorated with lights. Visit this enticing church and have that perfect peaceful and beautiful beginning in the New Year.
Sri Sai Baba Temple in Shirdi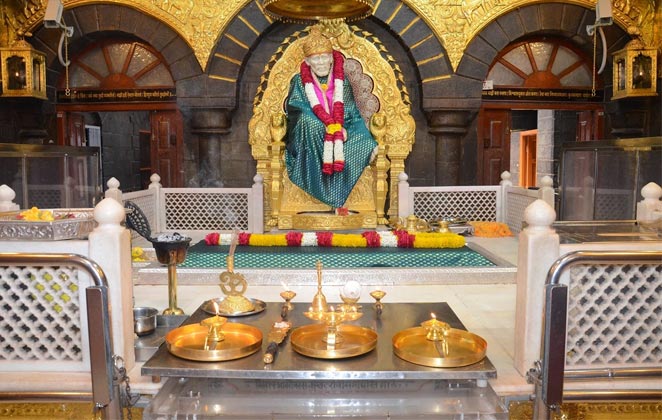 It is one of the most visited religious places in India and this place is well known as the sanctuary of brotherhood and serenity. The holy town of Sai Baba welcomes large number of devotees every year and visiting this place at the time of New Year offers a heavenly feel. Even if you are not a believer the ambience of the temple complex will definitely give you a soothing feel.
Vrindavan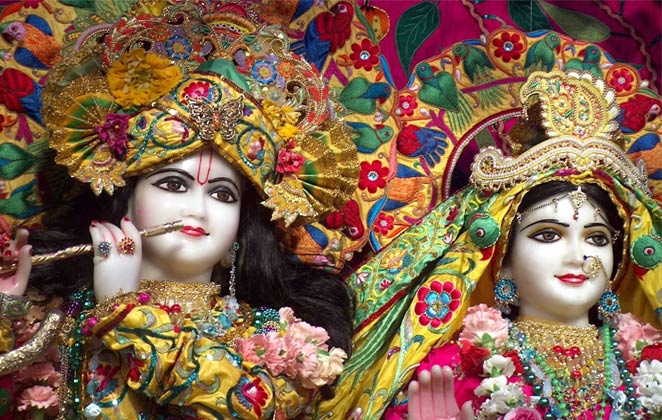 It is a famous town in the Mathura District of Uttar Pradesh and this town is just 11 km away from Mathura. This site is quite popular for housing ample number of temples dedicated to Radha & Krishna which you can explore at the time of New Year. Visit the beautiful temples of Vrindavan with your family or with your near and dear ones and welcome the New Year.
Har ki Pauri, Haridwar
Located 220 kms away from Delhi, this is one of the holiest places of India. It is a really revered destination that literally means Lord's foot. Enjoying an evening aarti here is a beautiful experience here. Start your New Year while enjoying a dip into the holy River Ganges instead of indulging into bustling parties.