Many Bollywood movies in India have popularized the cities and towns that people were not aware of. There are some movies that are completely dedicated to a city's custom, people, and lifestyle. Apart from that, some movies are also named after the cities. If you get attracted with the locations and picture-perfect landscapes, then watch these Bollywood movies.
Here is the list of top 15 Bollywood movies that will surely inspire you to travel these cities around the world.
1. Go Goa Gone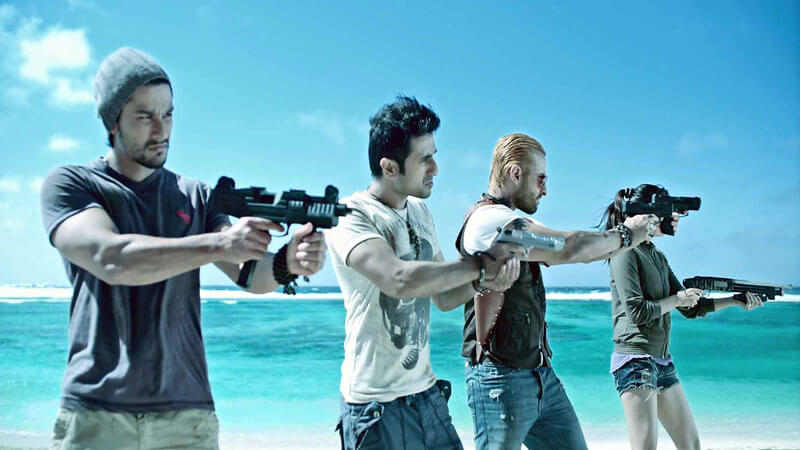 Image: Source
Goa is a beautiful land of beaches, churches, forts, temples, casinos, and cruises. It offers something to everyone and that's why it is the favorite location of many directors. The stunning nightlife of Goa attracts everyone and the same is shown in the movie Go Goa Gone. This was the first time when Bollywood introduced zombies to Indian cinema. It is a story of three friends who were invited to a rave party organized by the Russian mafia.
2. 1920 London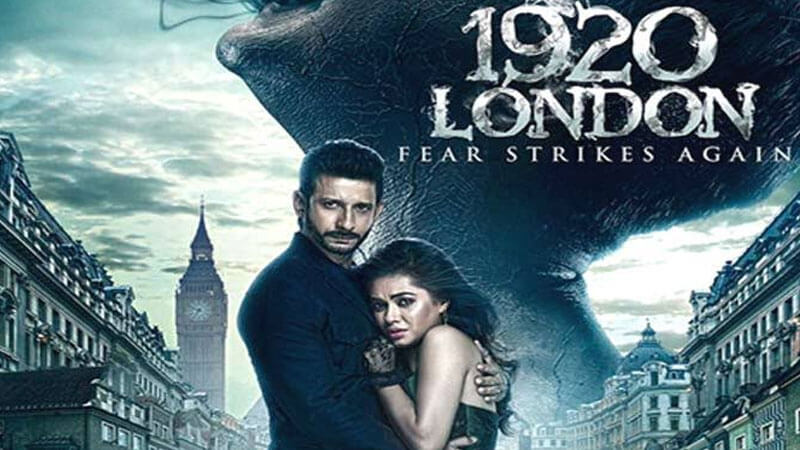 Image: Source
1920 London movie was shot in London and Rajasthan where some places are believed to be haunted. Both Rajasthan and London consist of numerous spirit tales at particular locations. Bhangarh Fort in Rajasthan is the most haunted place in India and people are not allowed to roam after sunset. In the same way, the Tower of London is also believed to be haunted. This tower has many spirits tales for which it is considered to be haunted. This movie captures both of these locations to give it a scary feel.
3. Once Upon a Time in Mumbai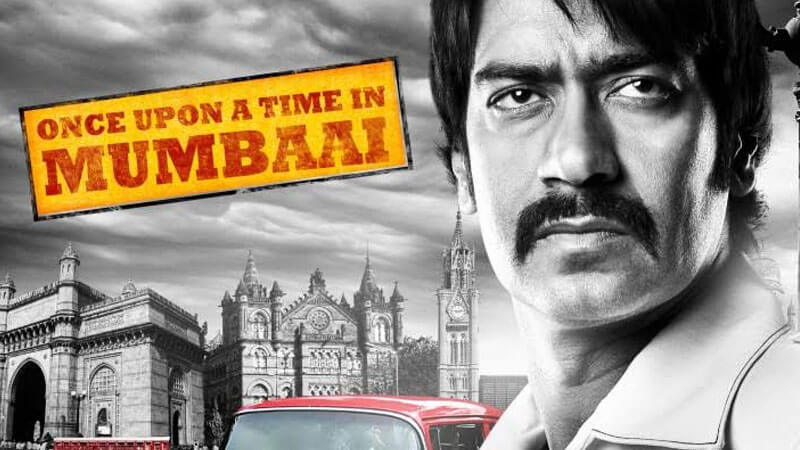 Image: Source
Once Upon a Time in Mumbai was shot in Mumbai to give it a real picturesque effect. The film scenes like the song "Pee Loon" were shot in Haji Ali Dargah in Worli and the Young Sultan's workplace is shot in Bhaucha Dhakka. Other scenes of the movie were shot at Eros Cinema and Ballard Estate. The entire movie was given a retro-chic mode to show the 70s era. If you have ever been to Mumbai you will surely guess the place.
4. Chennai Express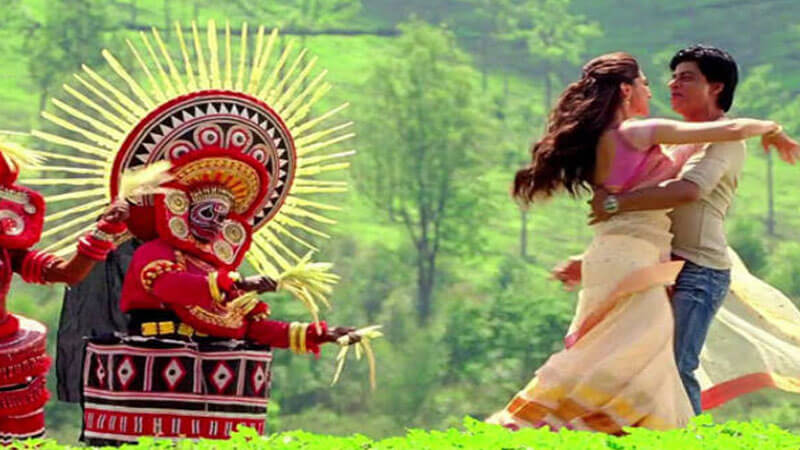 Image: Source
This movie consists of many beautiful scenes showcasing South India. Multiple serious scenes of this movie were shot in Mahabaleshwar, Kerala, Meesampulimala, and other places in South India. The car drowning scene of this movie was shot at Devikulam Lake and the Shah Rukh scene of lifting Deepika was shot in Vattamalai Murugan Temple. Overall, the movie showcases the real beauty of South India that is highly impressive.
5. Delhi Belly
Image: Source
Delhi Belly was shot in Pitampura and Kapeshera, including some scenes of Old Delhi. This city is frequently visited by directors with their complete staff to shot some perfect scenes. This movie showcases a complete different picture of Delhi where the lead role actors are living a debt-ridden life in a shady apartment of Delhi.
6. Ishq in Paris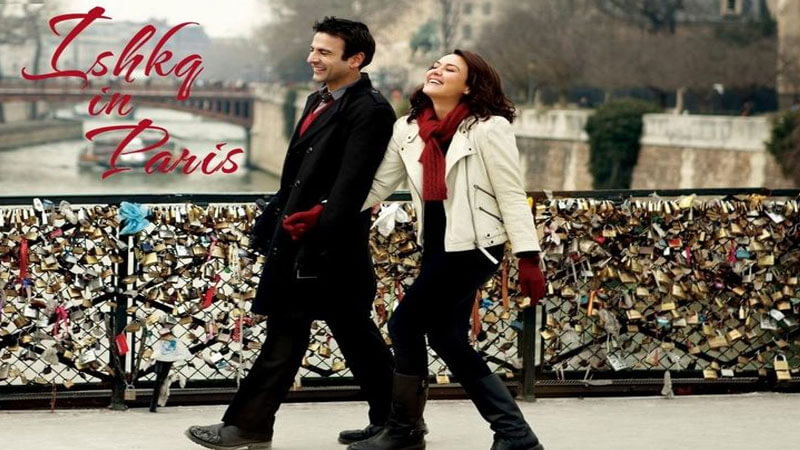 Image: Source
Ishq in Paris is an Indian romantic movie which was shot mainly in Europe. Most of the scenes were shot in France (mainly in Paris and Lyon) with some small shots in Prague. It was the very first movie to shoot inside the Eiffel Tower. Apart from that, some scenes were captured in India that is beautifully shown in the movie. Overall, you will love the background of the movie due to these perfect locations.
7. Dilli 6 (Delhi)
Image: Source
This movie consists of Old Delhi's scenes where the director has shown how families are balancing their lives between tradition and modernity. The song "MaulaMaula" of the movie was shot in Jama Masjid of Old Delhi. Some other scenes like drying pickle on rooftops, flying kites, and singing songs with Old Delhi's in the background are also captured.
8. Mission Kashmir
Image: Source
The beauty of Kashmir is boundless and that's why it is a favorite place of many directors of India. Kashmir has many beautiful places to capture in camera and that's where Mission Mangal came to show the lives of those people who spend their difficult time on this beautiful land during the war. This movie also shows the beauty of the state and the scenes where Kashmir is dominated by terror.
9. Shootout at Lokhandwala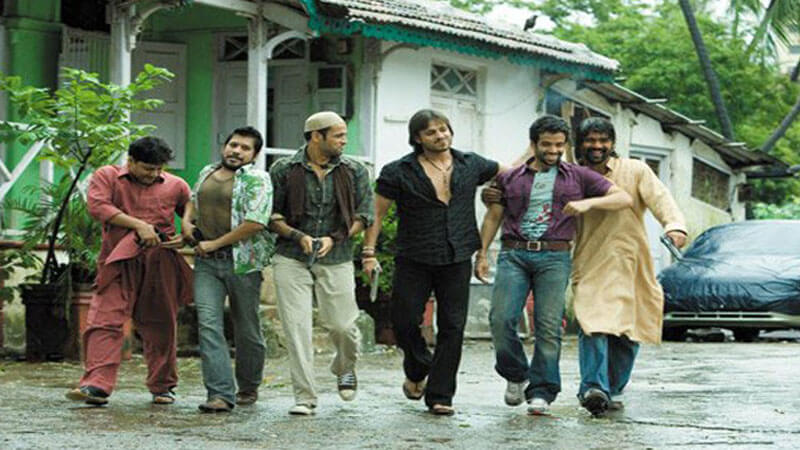 Image: Source
This movie was shot in Lokhandwala to capture the real scenes of the Lokhandwala Complex shootout that took place in 1991. The movie captures some scenes of Lokhandwala where Sunil Shetty and Arbaaz Khan are playing the lead roles to showcase a real-life gun battle between gangsters and Mumbai Police. It was a real incident that is shown in this movie.
10. Chandani Chowk to China
Image: Source
This was the first Bollywood movie that was shot in China. There are some scenes from Chandani Chowk too. However, most of the scenes of Chandi Chowk were shot in Sambar as the location is very congested and the director didn't want to disturb their life. Also, the director had to go to Bangkok to shoot the rest of the scenes for China as it was the year of the Olympics in China. When you will watch this movie, you will feel like it is completely shot in China.
11. Namaste England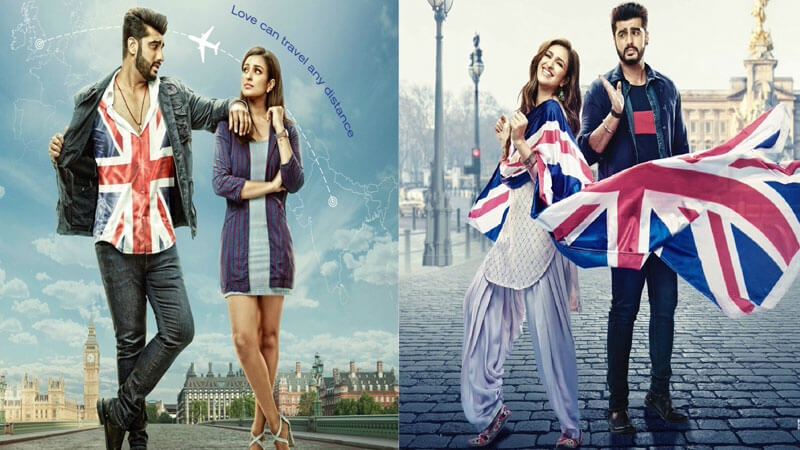 Image: Source
The film Namaste England was shot in 75 different locations including Amritsar, Ludhiana, Paris, Brussels and London. The starting scenes of the movie was shot in Amritsar and Ludhiana and later on the scenes were captured in Dhaka, Paris, Brussels and finally in London. The iconic city London is famous for its modern vibe, as well as, old world charm. There's a song 'Bhare Bazar' in a movie that was shot in The Goldsmiths Company.
12. London Paris New York
Image: Source
As the movie name suggests London Paris New York, the movie was actually shot in these three popular and beautiful cities of the world. The film starts from Heathrow airport in London and then to Paris and New York. The film follows a personal journey of Aditi Rao Hydari, a middle class south Indian girl and Ali Zafar, a Punjabi rich kid in movie and captures the best scenes from these three popular destinations.
13. Calcutta Mail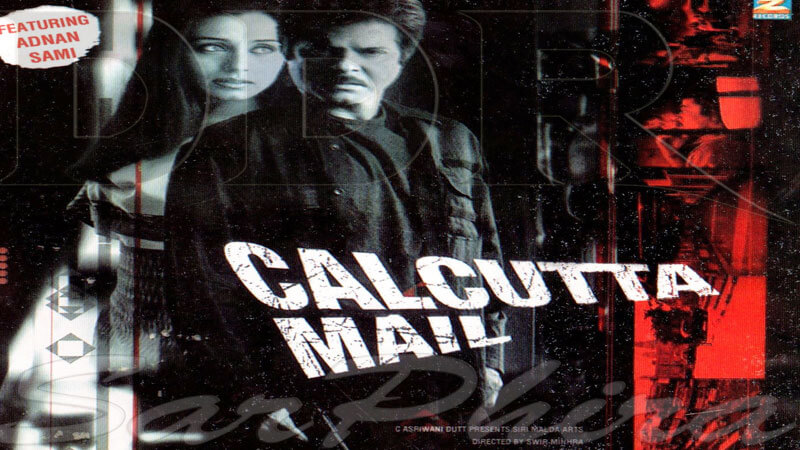 Image: Source
The movie Calcutta Mail includes three Bollywood stars i.e. Anil Kapoor, Rani Mukherjee and Manisha Koirala. This movie wonderfully captures the claustrophobic street life, the dark lonely nights, the dingy bars and the crowded tenements of Calcutta. The city itself is a major character in the film.
14. Mumbai Meri Jaan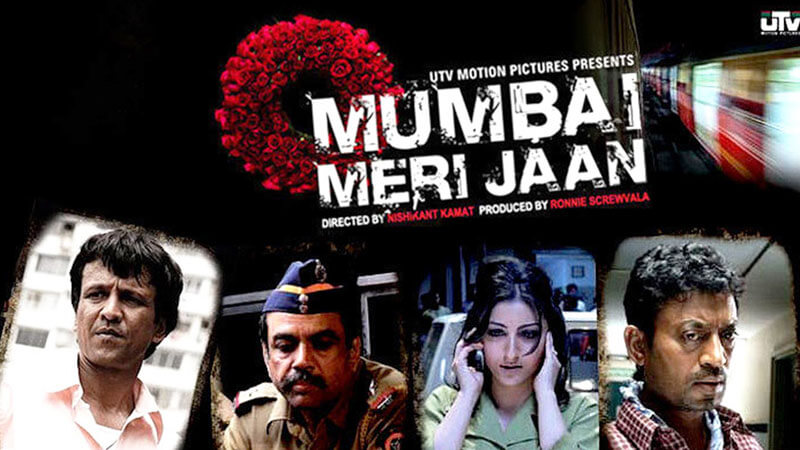 Image: Source
The movie was directed by Nishikant Kamat in which Soha Ali Khan, Irffan Khan, Paresh Rawal and Kay Kay Menon were in main roles. The movie showcases the incident of 11th July 2006 when Mumbai train bombings took place and 209 people lost their lives. The movie won multiple Filmfare Awards in which you will see numerous places of Mumbai where this movie was shot.
15. Zila Ghaziabad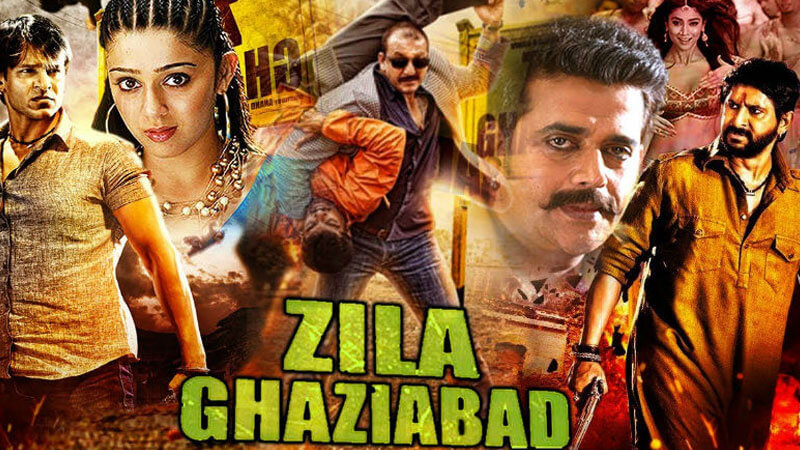 Image: Source
Zila Ghaziabad movie was shoot in Delhi and Ghaziabad and shown some popular monuments of Delhi like Old Fort, QutubMinar and Tughlaqabad Fort. The movie also includes some scenes from Hindon River in Ghaziabad. The director had chosen this place to give a real feel of Delhi and Ghaziabad in the movie. Even some election scenes were captured in Ghaziabad.
If you are willing to visit any of these destinations around the world search for cheap air tickets at EaseMyTrip and enjoy exploring these wonderful cities. Capture some great moments at these places and keep them as a wonderful memory of your lifetime.