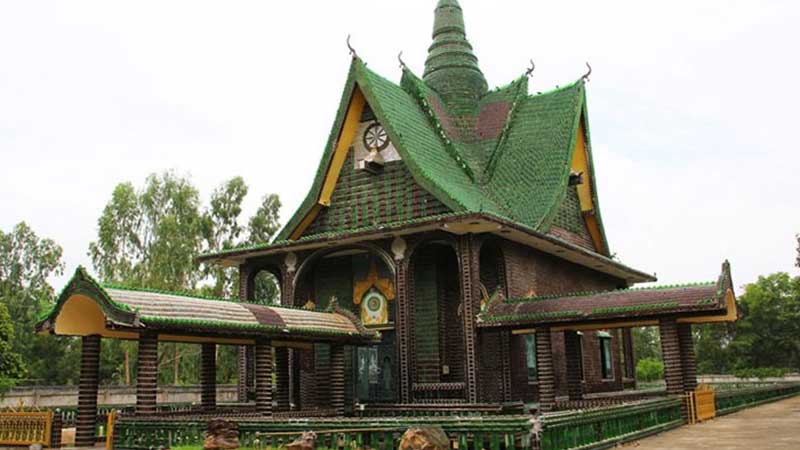 Thailand is one of the famous tourist destinations and hence this stunning destination houses amazing tourist attractions and Buddhist Temples which attracts the tourists from all over the world. Wat Pa Maha Chedi Kaew is a popular Buddhist temple in Thailand which is made of beer bottles and is nestled in the Khun Han district of Sisaket province in Thailand. This Buddhist temple of Thailand gained popularity and fame amongst the locals and travelers for the fact that the temple is totally made by beer bottles.

According to Atlas Obscura, around 30 years ago in 1984, monks of this Buddhist temple of Thailand showed their concern over the issue of increasing mounting litter in the sea. In order to recycle and to decrease sea littering monks requested people to bring the empty beer bottles so that they can use those bottles to build the temple complex. The bottles used in the construction of this beer bottle Buddhist temple of Thailand is a mix of green Heineken and brown local Chang beer.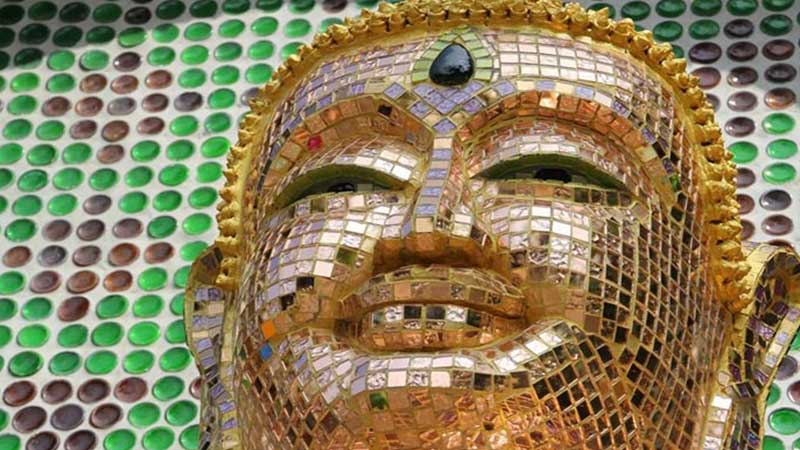 Around some 50 years ago the Heineken Beer Company came up with an idea of reshaping the beer bottle to be useful as a building block. However, it never happened and hence the Buddhist monks from Thailand took this matter in concern and the result is nowadays popularly known as the beer bottle Buddhist Temple of Thailand. Wat Pa Maha Chedi Kaew temple literally meant 'Wilderness Temple of The Great Glass' & the name also do justice to this temple as it is entirely made up of more than a million beer bottles.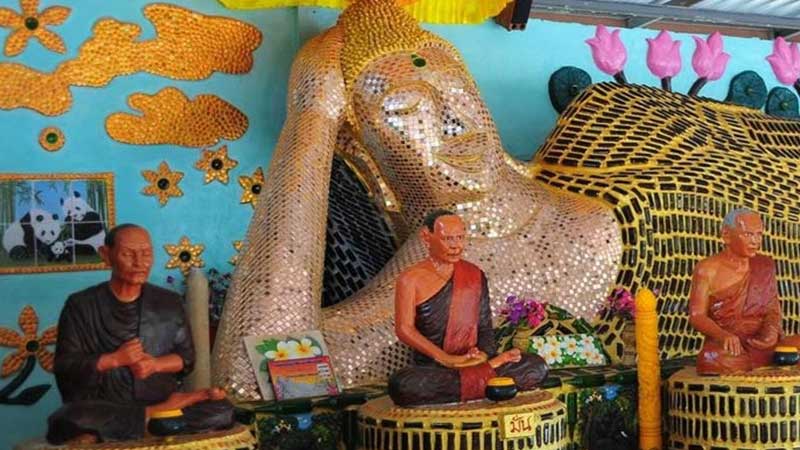 Monks not just succeeded in building and designing the temple but they have also managed to build water towers, toilets, sleeping quarters and crematorium. The monks of this temple have since expanded and have planned to not stop building.

So, if you're the one from the category of people who loves to explore different and unique places then mark this Buddhist temple as well in your list and enjoy the marvelous creation of Buddhist monks of Thailand. Plan a visit to Thailand soon with best airfares from EaseMyTrip.com.