Prime Minister Narendra Modi inaugurated a heavenly gift for travelers on 3rd October, 2020- The Atal Tunnel. From the time of inauguration, the tunnel has been the cynosure for travelers for the unique feature it offers the tourists. Atal Tunnel is truly a gift for people of Lahaul Spiti Valley who used get alienated in winter from rest of the world as the road connectivity were reduced to shut down due to heavy snow fall. This horseshoe shaped single tube; double lane tunnel has scored many firsts. We have jotted some of the interesting facts about Atal Tunnel which wait to blow your mind and coax you to plan your next tour through this tunnel.
Longest Underground Highway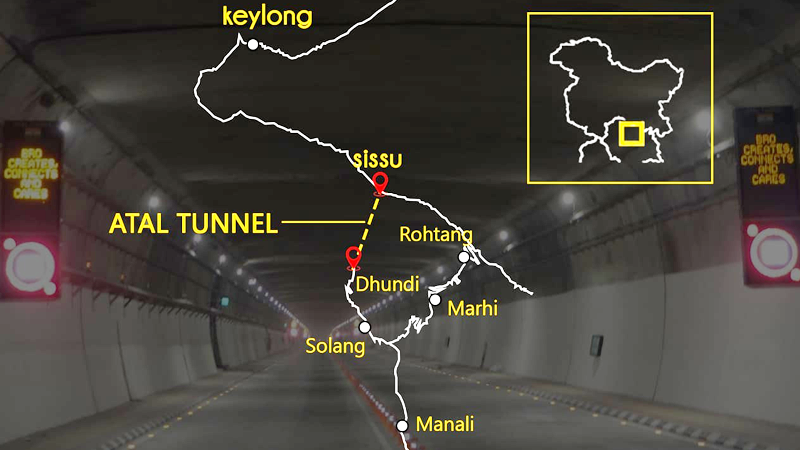 Image: Source
India has registered many names in past few years in the record book including world's tallest statue – The Statue of Unity and now the longest underground highway. Atal Tunnel is like a blessing for many locals of Lahaul Spiti who could not connect with the rest of the world due to road connectivity being fractured by heavy snow fall. It is a 9 kilometer long tunnel which connects Manali to Lahaul Spiti Valley throughout the year. It is the perfect place to visit in India as you will be witnessing the longest tunnel in the world.
Product of a Decade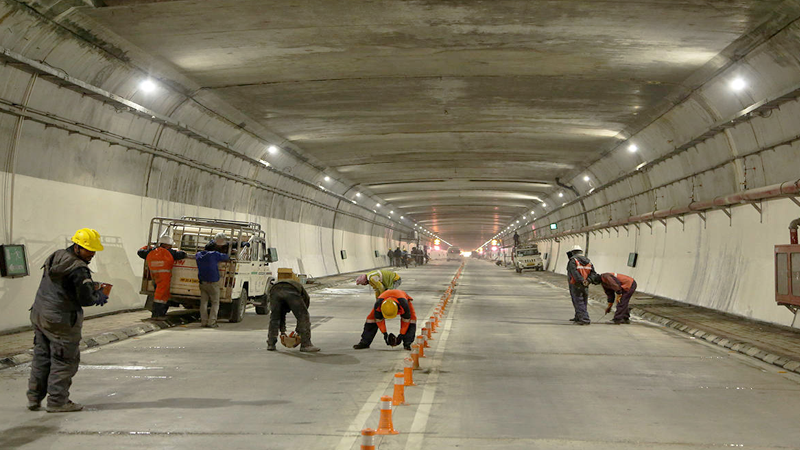 Image: Source
Atal Tunnel is named after former Prime Minister of India Late Mr. Atal Vihari Vajpayee who passed the idea of creation of this striking tunnel in 2000. It took around 10 years to construct this 9 kilometers long underground tunnel and boost tourism in Himachal Pradesh. It has shortened the distance between Manali to Leh by 46 kilometers which used to take seven hours of drive. Atal Tunnel has become one of the best places to visit in India with being so efficient and unique.
Cost of Tunnel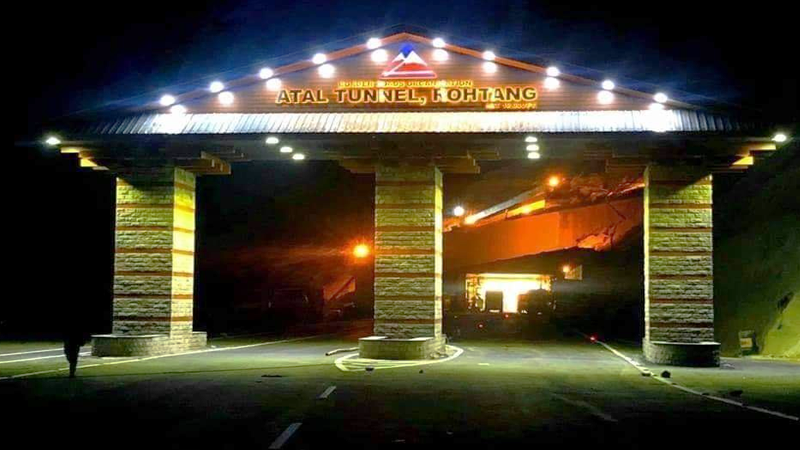 Image: Source
Being the architectural marvel this tunnel has cost a charm to the authorities. The construction of world's largest tunnel took 10 years to complete with the budget of around ?3500 crore. Hundreds of workers were employed to construct this tunnel and bring the connectivity to the valley. This tunnel is situated around 25 kilometers away from the city of Manali. Atal Tunnel holds the capacity for a traffic density of 3,000 cars and 1,500 trucks per day running with maximum speed of 80 km per hour.
Technological Advancement
Image: Source
Atal Tunnel is a very unique and technologically advanced tunnel which will never fail to amuse the visitors. It is a single tube double lane tunnel horseshoe-shaped with a roadway of 8 meters and an overhead clearance of 5.525 m. The Atal Tunnel has evacuation lighting and exit signs and broadcasting system at every 25 meters throughout the tunnel. It has art electromechanical system including semi transverse ventilation system, SCADA controlled firefighting, illumination and monitoring system.
Money Saver Tunnel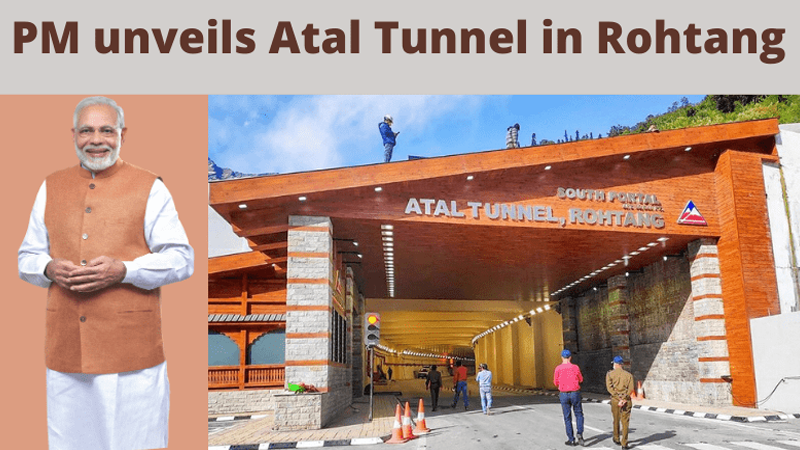 Image: Source
Contrary to the fact that the cost of Atal Tunnel is around 3500 crore still it is going to be a huge money saver deal for the government. Earlier due to heavy snowfall the connectivity between Manali and Leh used to get disrupt. Atal Tunnel is going to be the all weather passage between Manali and Leh, dodging the turmoil of non-connectivity. All the visitors will be able to plan their visit throughout the year bringing a boost to the income of the locals.
Firsts in the Name of Tunnel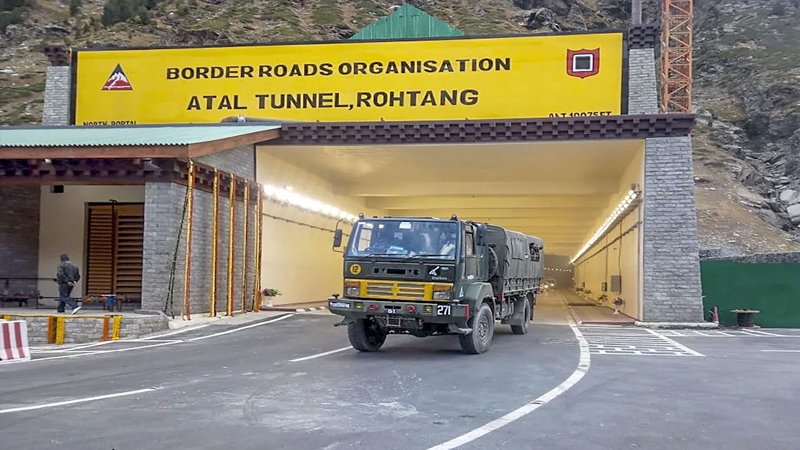 Image: Source
Atal Tunnel is one of the unique creations India has by far given to the world. With the construction of this world's longest highway tunnel, India induced many firsts in the name of this tourism marvel. Atal Tunnel is constructed with the Rowa flyer technology which enables an engineer to work at inverted levels. The use of this brilliant technology made it possible for engineers and workers to build a palatial tunnel for travelers.
Vista dome Buses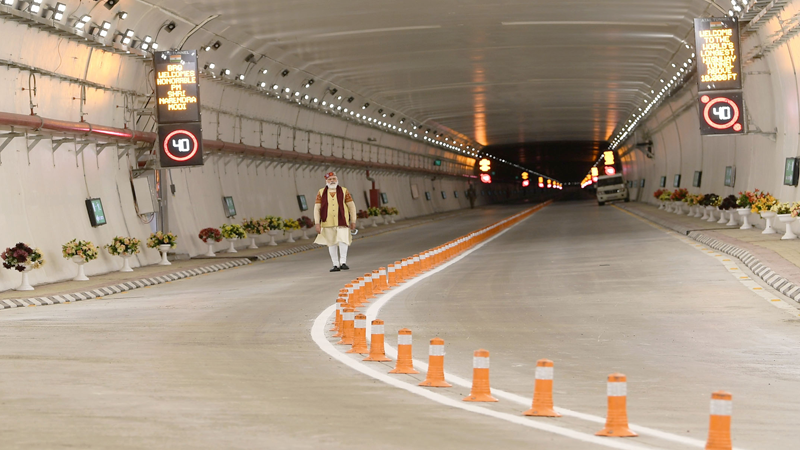 Image: Source
Atal Tunnel will soon start a unique tourism service for its visitor. Glass top vista dome buses will be running in the tunnel while showing a 3D audio-visual show on the making of this incredible tunnel. To boost the tourism sector of Himachal Pradesh, this tunnel is going to open the way between Manali to Lahaul Spiti Valley for the entire year.